Denver's food scene is booming and it can be hard to keep up. That's why 303 is here to keep you up to date with all the best culinary happenings. Here's what you should be checking out for the week of July 14th-July 19th:
 Union Station Restaurants are Now Open
What: Stoic & Genuine is the first of the new Union Station restaurants to open in the newly designed space.
Where: Union Station at 17th & Wynkoop
Phone: 303.640.FISH (3474)
Hours: Sunday-Thursday 11am-10pm, Friday & Saturday 11am-11pm.
The Low Down: The fourth restaurant from the James Beard Award-Winning team behind Rioja, Bistro Vendôme & Euclid Hall, Stoic & Genuine is a multi-coastal seafood, oyster house and granita bar serving impeccably fresh, sustainable, and creative seafood preparations. The menu includes both classic favorites like Lobster Rolls (19.50) and Crab Louie (16.50) as well as unique seafood preparations including Bang's Island Mussels Billi Bi (14.50) and the Beet and Ginger Cured Salmon Sandwich (14.50).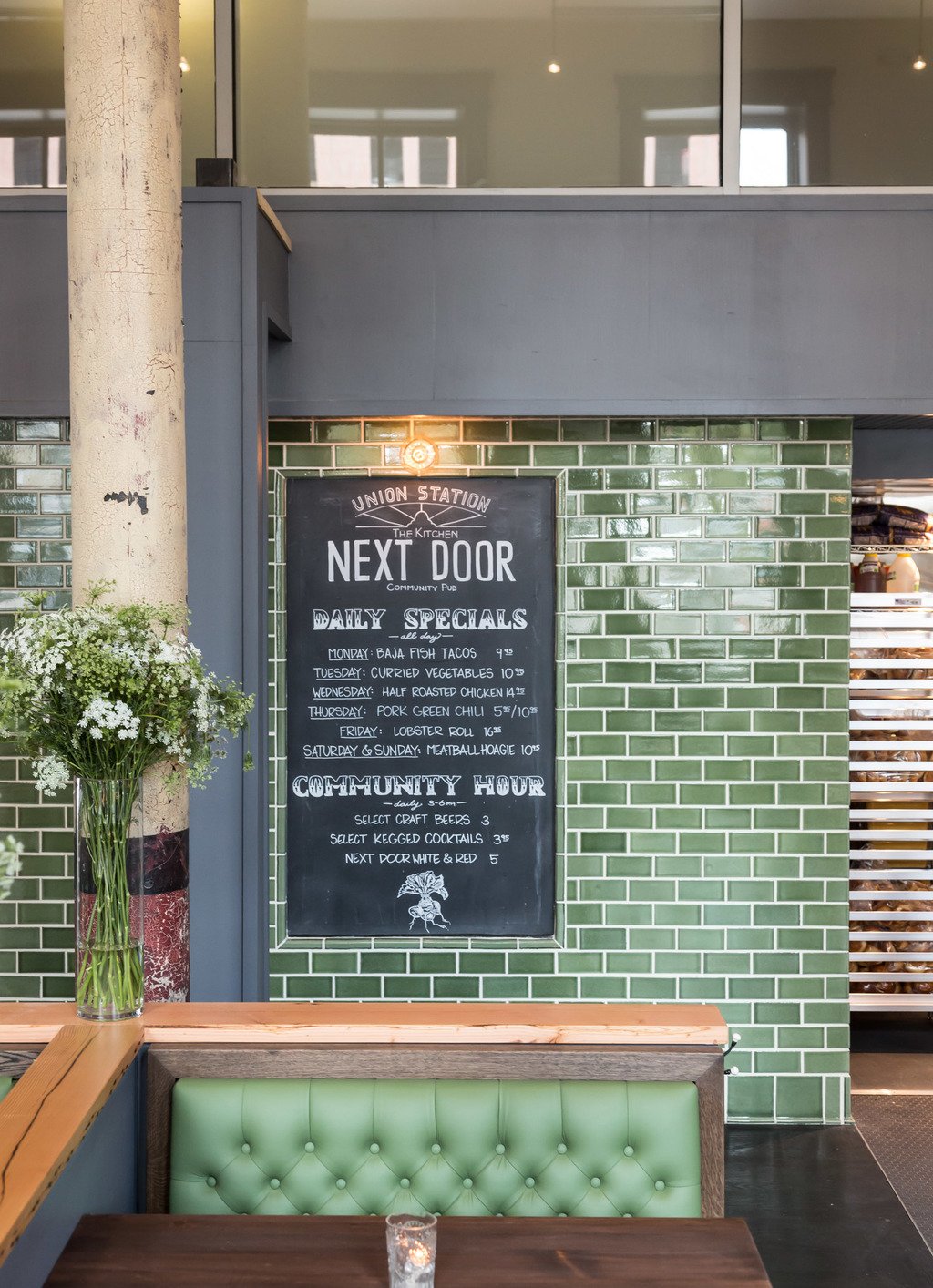 What: The Kitchen Next Door opens this week in Union Station
Where: The south wing of Denver's newly redesigned Union Station at 17th & Wynkoop
Phone: 303.623.3127
Hours: 7 days a week, 11am-close (typically 9-10pm)
The Low Down:  The latest addition to The Kitchen's growing list of Front Range locations officially opened to the public yesterday, July 14, 2014, in Union Station. Serving fresh, locally-sourced cuisine in a more casual setting than the original Kitchen on the 16th Street Mall, The Kitchen Next Door's aim is to bring together the community through food.  Popular items include the Next Door Beet Burger (7.95) and the addictive Crispy Garlic Smashers (6.95).
Bonus Opening: Cart-Driver
What:  Cart-Driver now open in RiNo
Where: 2500 Larimer Street
Phone: 303-292-3553
Hours: Tuesday-Thursday 5pm-11pm, Friday & Saturday 5pm-12am, Sunday 5pm-11pm: 5:00 pm – 11:00 pm. Closed Mondays.
The Low Down:  This week also marked the opening of Cart-Driver, the new sister restaurant to Boulder's Basta from owners Kelly Whitaker and Andrew Birkholzthat. Inspired by the Carrettiera, or Cart-Driver, of Southern Italian folklore, this restaurant will serve simple and satisfying cuisine that features wood-fired pizzas (12-15) and an oysters bar (market price).
Culinary Event
What: TheBigWonderful, Denver's newest market and food incubator
Where: Sustainability Park at 27th and Lawrence
When: Every Saturday all year long from 10am-dusk. 11am-10pm on Final Fridays
The Cost: FREE
The Lowdown: TheBigWonderful is like walking into a working food science lab disguised as a farmer's market. Area chefs, cooks, brewers, farmers, entrepreneurs, or anyone with something delicious to share can participate and share something new. Your favorite restaurant might be there testing out a new dish, or you might get a taste of the next big thing in on tap. The event kicked off last week with booths from some local favorites like  Aiko pops, the Ba-Nom-a-Nom food truck, and Elevation Organic Ketchup.
Deal of the Week
What:  Wasabi Wednesdays at La Biblioteca
Where: 1610 Little Raven Street #200
Phone:  720.904.0965
The Low Down:  La Biblioteca, Denver's first tequila library, is now offering sushi rolls for half off on Wednesdays after 4pm.  That means you can try choices like the Crispy Shrimp & Tuna Roll or the spicy Volcano Roll for less than $7.