It was all fun and games until someone started shooting at Schoolboy Q.
The sun was setting and concertgoers were happily gasping for air as they ambled across the paths leading up to the famous Red Rocks Amphitheatre. Spirits were high and smoke was in the air as the annual Feed the Rocks concert got underway. Local favorites Turner Jackson and Lily Fangz were moving through their hour-long set with practiced precision and enthusiastic gusto. Lily's voice rang out across the hilltops while Turner's charisma could be seen and felt all over the venue. As a duo, they are pitch perfect and whimsical, while individually, their disciplined musicianship shine through.
Concert organizers were running around and about, checking people in, organizing merchandise and marveling over how quickly the amphitheater was filling in. DJ Mu$a and Gyp da Hip put on a party rocking DJ clinic with enough bass to fill a galaxy, it seemed, during the set change before Schoolboy Q came on. Q is no stranger to Denver. When he played at The Ogden back in March, things got heated between him and an attendee who threw a water bottle. The two had to be separated before the show could go on.
Last night, though, donning his signature bucket cap, Schoolboy looked ready to knock his performance out of the park. As the set wore on, his energy was a bit more agitated and he alluded to issues with fatigue throughout. No matter though because "Studio," "What They Want," "Break the Bank" and others from Oxymoron absolutely went off. The crowd held him down, screaming the words to "Hands on the Wheel" with magnificent energy. This gave Q the boost he needed to sail through "Man of the Year" with so much stamina, there left no question as to who was running the show and loving it. In a few hours, though, all this would change when a barrage of bullets were shot at an SUV transporting Schoolboy and his entourage.
In the meantime, Nas was preparing to take the stage and put on the best hip-hop performance I've ever seen. With the swagger of a 20-year-old with something to prove, Nasir Jones took the stage with the heart of a king. He performed all the Illmatic hits with a huge smile on his face and obvious adoration for the lyrics. He engaged the audience with positive lingo and was almost more griot than rapper. "It Ain't Hard to Tell" came with a story about Michael Jackson and "Hate Me Now" came with a bonus proclamation to "love me now."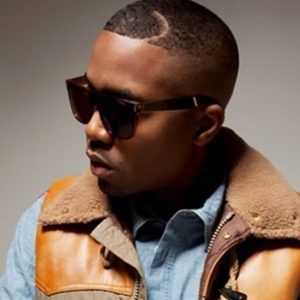 Beyond his infectious energy and bright smile, Nas was in top form. He mimicked the moves of "knocking it out of the park" numerous times during his set, showing he was having as much fun as the zealous audience members. Hearing "One Love" chanted in unison by thousands of people while Nas watches on like a proud dad is bucket-list status. He left the stage giving the peace sign and making us all feel like bravehearts. Though Flying Lotus was the headliner, much of the crowd began to filter toward the exits. Unbeknownst to many, those who chose to stay would be detained for hours by Jefferson County Police.
As we exited the amphitheater, the police presence was high and the energies were intense. Huge assault rifles were being locked and loaded while there seemed to be a formation of some sort happening with the authorities. There were mumblings about "fireworks," before finally a man who was blocking the road off told us there had been a shooting and we were to remain locked down and inside of our vehicle.
I received a text from someone inside who said the SUV carrying Schoolboy Q and his people had been riddled with bullets. As is expected during times of duress, rumors were flying, a multitude of friends and associates were calling everywhere frantically trying to find out what happened. We remained in a long line for up to two hours before being searched by an officer who took down the driver's license number and let us leave.
By this time Twitter was buzzing with reports of Q's arrest or otherwise detainment. With no confirmed details, we were left to scramble to find out information on everyone's whereabouts. Thank goodness, no one was seriously injured. Shaken up, for sure, but there have been no reports of fatalities or other extreme injury.
Now, we are left to pick up the pieces from what was designed to be a concert for unity. Many are already pointing the finger at "rap" shows and the supposed violence therein. While an incident like this at a natural place of beauty like Red Rocks is surely jarring, the assumption that "this couldn't happen here" serves no one. There are shootings (mass and otherwise) with terrifying frequency all over this country and increasing at an alarming rate.
Details are still scant this morning and a motive hasn't been identified, but, quite simply it's a shame a gorgeous evening of music was marred by such an event. With 2 Chainz set to take the stage at Westword Music Showcase tomorrow and Future taking over The Gothic Theater on Monday, hip-hop is taking center stage in Denver. Let's make sure it's for the right reasons.
*Check back for a gallery of images from the show*