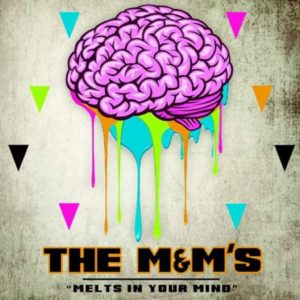 Keeping that NOLA Jazz Fest funky ball rolling, The M&Ms will play back-to-back nights at Cervantes' this weekend. Haven't heard of this band, you say? Yes, you have.
The M&Ms consist of John Medeski (MMW), Stanton Moore (Galactic), Robert Mercurio (Galactic), and Papa Mali (7 Walkers). These superstar musicians will band together to bring us something sweet and funky, and they promise not to melt in your hands.
You'd think after two weeks straight of playing gigs from 11am til sunrise in New Orleans that these guys would want to take a break from their instruments, from the limelight, from the adoring audiences, and beckoning stages. But no.
The M&Ms take their music seriously and are dedicated to continually creating the grooves that will keep you craving more. Bunch o' chocolate covered nuts, these guys.
"M&Ms melt in your mind, not in your hands."
The shows at Cervantes' on Friday and Saturday both start at 9pm and go until 2am, with tickets costing $20-25. If you missed Jazz Fest, this is your chance to feel that NOLA soul in Denver.

[youtube:https://www.youtube.com/watch?v=t9xZKdnEYQw]