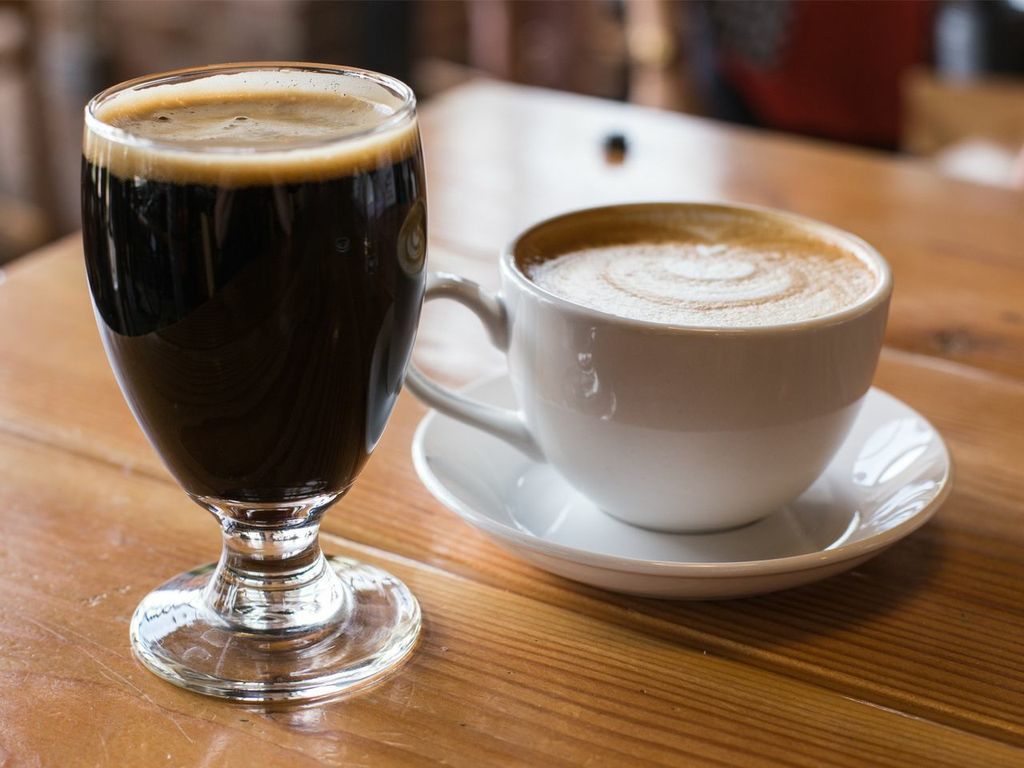 What: A Bike and Coffee Shop Combo at Denver Bicycle Café
Where: 1308 E. 17th Avenue
Pros: Pairing its offered espresso with the Big Bad Baptist Imperial Stout from Epic Brewing was unique and delicious.
Cons: The shop offers a limited food menu and is better for drinks and treats with friends than a full-blown meal.
If there are three things that Denverites are in love with, it's beer, biking and coffee. Whether it's biking down the Cherry Creek Bike Path or taking weekend trips to bike through the mountains, Denver residents love taking advantage of all of the beautiful bike paths through Colorado. And nothing completes a rigorous biking adventure like a cup of coffee or a tall glass of beer. The owners of Denver Bicycle Cafe have catered to this idea by offering a combination bike and coffee shop in one awesome location. It's the perfect place to come and get a tune up and a tasty treat.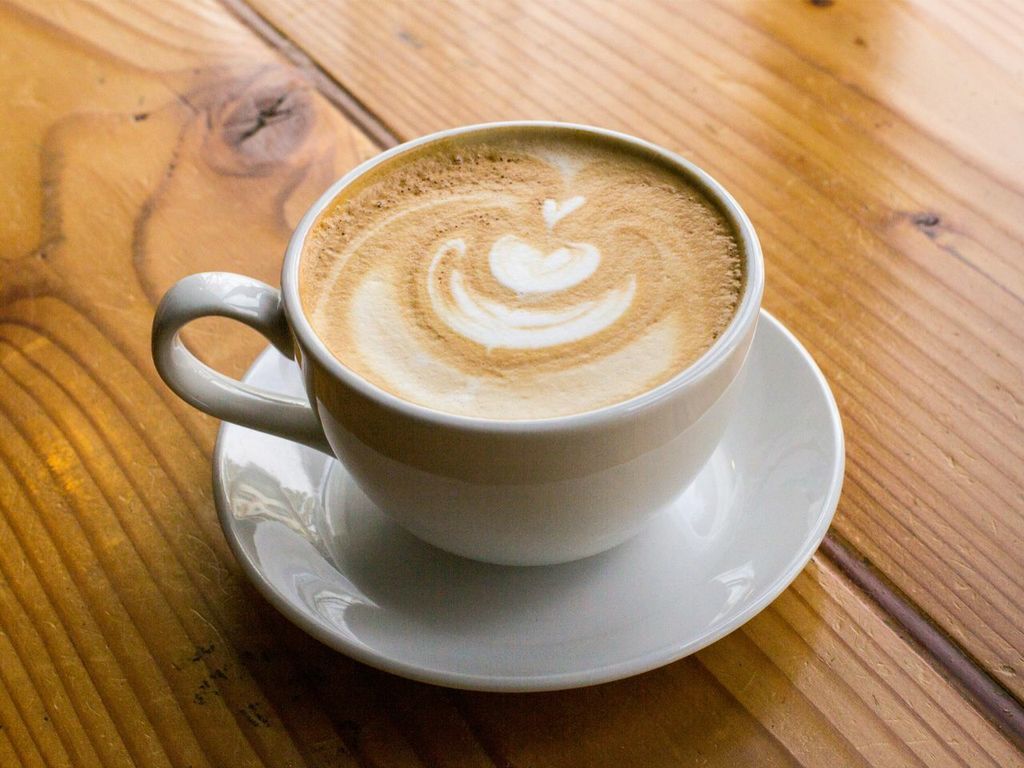 Walking into the shop and taking in the atmosphere is definitely one of the best elements of the Denver Bicycle Cafe. The large, open space houses the bike shop, complete with parts, repair and custom bikes for sale, as well as a full-service coffee bar that transitions to a Tap House after 5 PM. The Denver Bicycle Cafe truly appeals to every time of day. Even if biking is not your thing, it's still completely worth a trip to their outdoor patio to enjoy wine or beer.
During our visit, the shop was offering the 8th Wonder Espresso from Ozo Coffee based in Boulder. It was recommended that we pair the espresso with the Big Bad Baptist Imperial Stout from Epic Brewery that was on tap. I never thought to pair a beer with an espresso and it was awesome. The espresso's lingering black cherry finish paired perfectly with the stout, leaving a delicious finish that was not too heavy.
The shop also offers coffee drinks and other treats, and the Latte was simple yet tasty. The staff definitely understands that certain drinks just don't need "bells and whistles" ingredients. The shop also offers slices of homemade pie, Good Grains granola bars and assorted flavors of cupcakes. This makes for a great snack while waiting for your bike to get fixed or simply socializing with friends.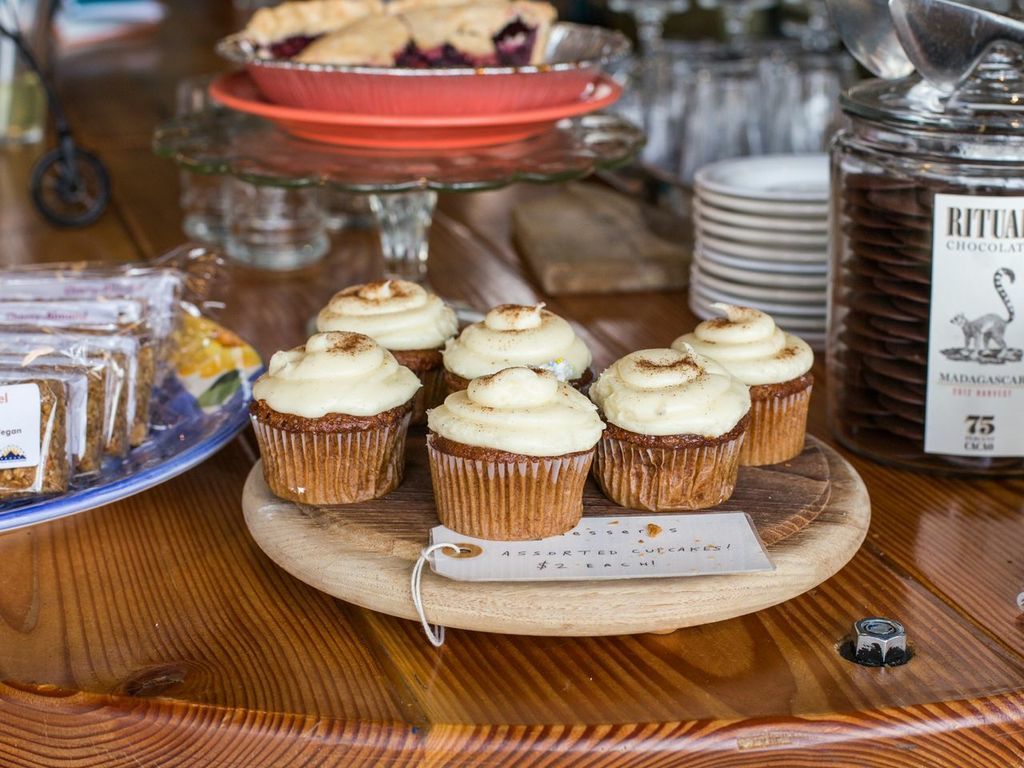 Speaking of socializing, the Denver Bicycle Cafe takes great pride in their transition from a coffee house to a tap house, posting signs that require a "no laptop" rule in the evenings. They also house food trucks outside on Friday and Saturday, as well as drink specials. Their event calendar combines happy hours with group bike rides. There's something going on almost every day of the week for bikers and non-bikers alike.
The Denver Bicycle Cafe is the perfect spot to work, socialize and maybe harvest a new found love of biking. Now that summer is on its way, people will be flocking to the shop to check out the custom mountain and road bikes that the store has to offer, as well as their coffee and tap selection. So get geared up and ride over to 17th street; you won't be disappointed.
Photos by Camille Breslin, 303 Magazine Photographer.