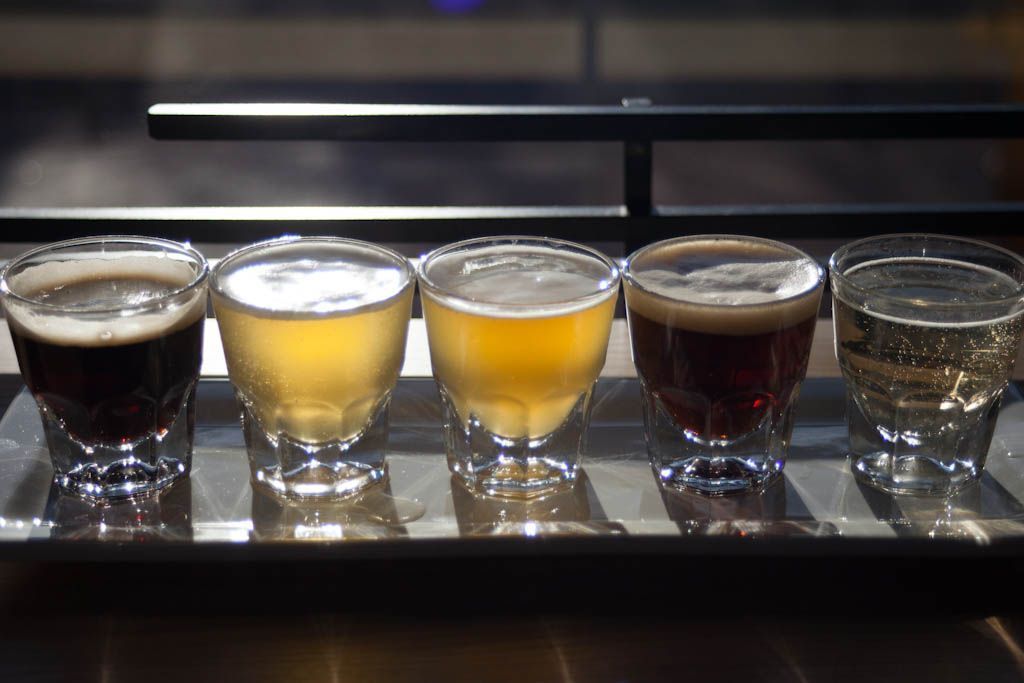 What: Thump Coffee
Where: 1201 East 13th Avenue in Capitol Hill
Pros: Thump Coffee provides the perfect spot to relax with Scrabble boards, Happy Hour menus and an awesome playlist through their sound system.
Cons: It's true what you've heard – Thump is on the pricier side, but since they make all of their ingredients in house – it makes perfect sense.
A typical coffee shop as all of the basics: a barista bar, bistro tables, and a simple menu. Thump Coffee in Capitol Hill has taken their love for coffee a step further by creating not only a city roastery, but a perfect spot to relax, down to the very last detail. With their distressed wood decode and large shared tables, scrabble boards, and happy hour menu that has local and regional drafts on tap, Thump Coffee has broken the mold of a "typical" coffee shop. The staff has created an environment that combines a study spot, happy hour zone, and productive work space all into one.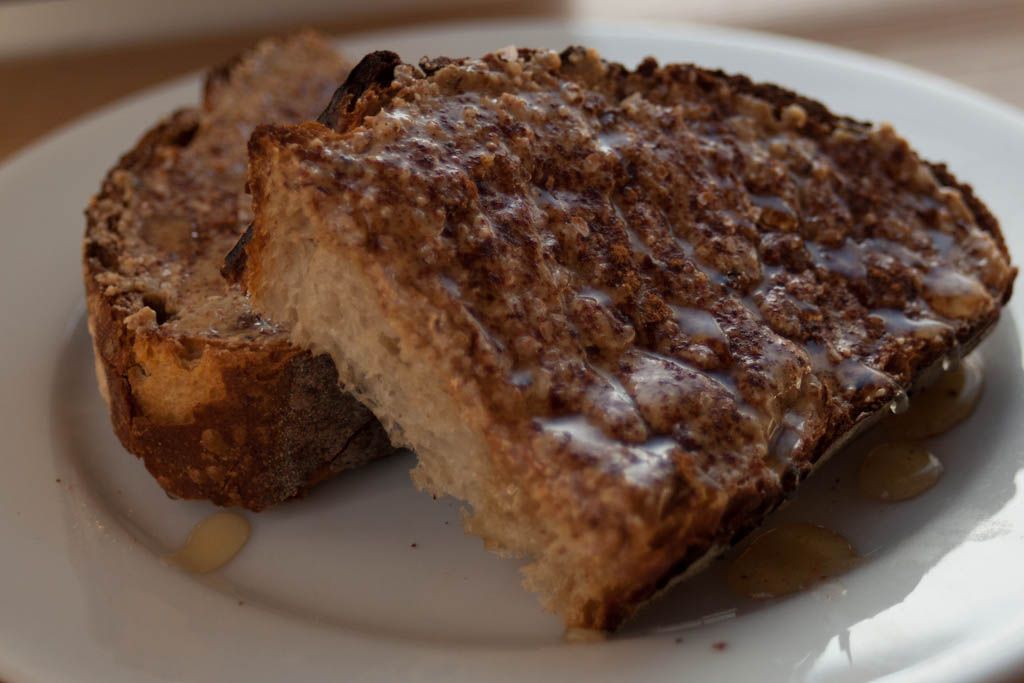 Thump Coffee offers a blend of roasts from coffee farms all over the world. According to owner Bobby Grover, they select different blends and blind taste test them against each other, and which ever ones stand out will make it to the next round. It's a very long, detailed process that ensures that only the best coffee is being served at Thump.  Their coffee drinks are also made with their own recipes of syrup, including flavors like White Chocolate, Belgian Dark Chocolate and Vanilla. Their Vanilla Latte and Macchiato were both bursting with fresh flavors. Thump also offers their famous Toast Special with almond butter, cinnamon, sea salt and local Colorado honey. I know what you're thinking: toast, seriously? But believe me, it's an insanely delicious meal that's really filling. It was the perfect addition to Thump's coffee menu.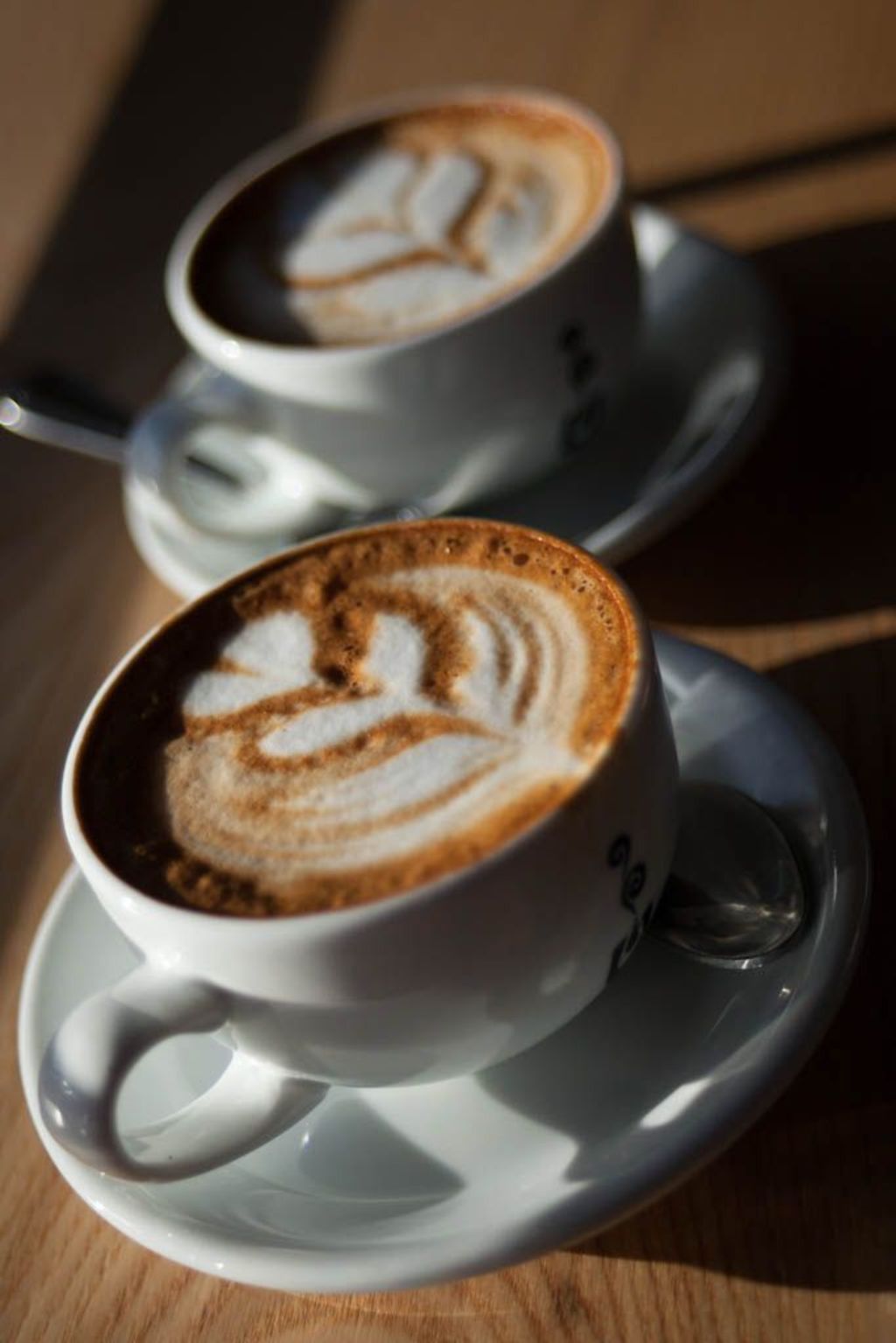 What sets Thump apart from many other coffee shops in the area is their evening menu. Most coffee shops don't shift to the bar realm, but Thump offers a happy hour menu featuring local and regional drafts. We ordered a Beer Flight and were not disappointed. It had perfect pours of Glider Cider, River North Ale, Black Butte and more. They also serve Infinite Monkey and Jig Saw wine.  Their happy hour paired with a Scrabble board makes for a great evening out with friends.
Thump Coffee also emphasizes being a part of the community by sponsoring and joining cycling teams. As Grover puts it, "It is healthy and a great way to socialize. We think coffee and riding a bike go hand in hand. Not literally – that would be dangerous. It is a great way to build community and camaraderie as well!" Grover and his team are constantly active and still find time to keep Thump Coffee running and successful.
Thump Coffee strives to provide excellent products in a great location and is only getting better daily. They currently are doing renovations on their shop to expand an outdoor patio, making Thump an even better option for drinks with friends, no matter what time of day.
 Photos by Jackie Collins, 303 Magazine Photographer.