Trader Joe's opening weekend in Colorado was marked by chaotic parking lots, long lines, and barren shelves, but that hasn't deterred Denver's hungry citizens from embracing the chain one bit. Since then, the lines have calmed down, and the shelves are stocked with a ton of awesome TJ's products still waiting to be discovered. Here are some of the must-buys to satisfy your sweet tooth.
1. Trader Joe's Chocolate Lava Cake
This frozen-section treat can easily pass as homemade after just a few minutes in the oven. The only way to make this  warm, chocolatey dessert any better? Top it with a big scoop of Trader Joe's vanilla ice cream.
2. Kouigns Amann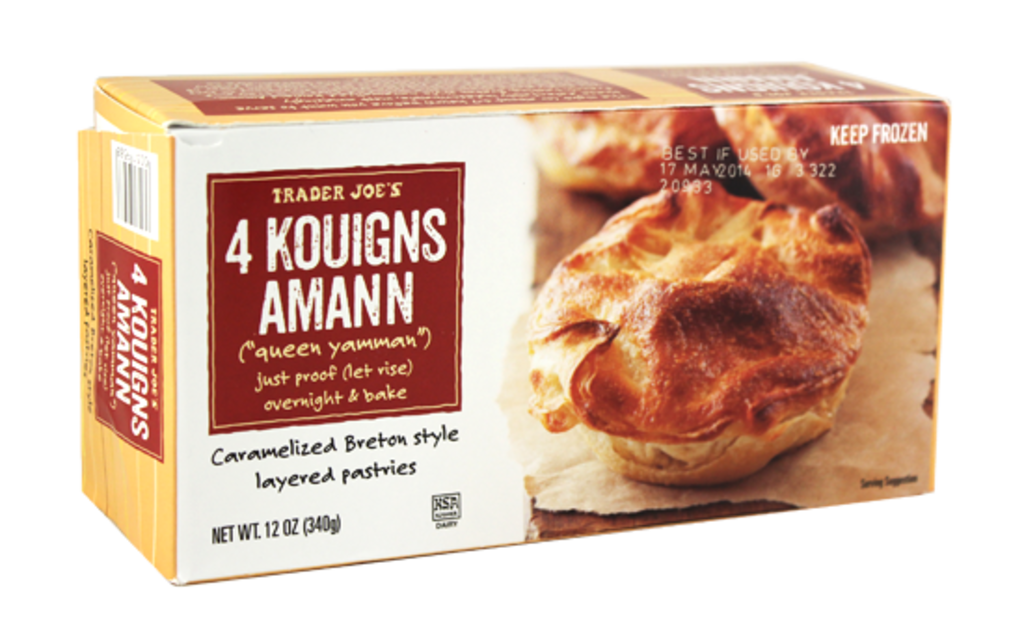 This trendy pastry, which is akin to a sweetened croissant, is hot stuff right now. Skip the high prices at specialty pâtisseries and the hours of work this would take you to recreate at home and go for TJ's version. This buttery, flaky delight makes a classy addition to a brunch spread or a great dessert.
3. Dark Chocolate Peanut Butter Cups
Chocolate and peanut butter lovers take note–these addicting little candies beat Reese's any day. The chocolate coating isn't too sweet and the the peanut butter is salty and perfectly creamy. Oh, and as an added bonus, these are gluten free, unlike Reese's. Just try not to eat the whole package in one sitting.
4. Trader Joe's Jumbo Cinnamon Rolls with Vanilla Icing
For those out there lacking the time or patience to slave over scratch-baked cinnamon rolls, Trader Joe's to the rescue. These can be found in the refrigerator section, and they come in one of those awesome exploding tubes that pretty much forces you to make all of the cinnamon rolls at once. But with fluffy, soft, vanilla-icing slathered cinnamon rolls in just fifteen minutes, you really can't go wrong.
5. Milk Chocolate Salted Caramel Butter Cookies
The ever-popular salted caramel makes a lovely appearance in these French cookies made just for Trader Joe's. With a crunchy butter cookie on the bottom and a milk chocolate coating, these are a no-brainer.
6. Coffee á Cocoa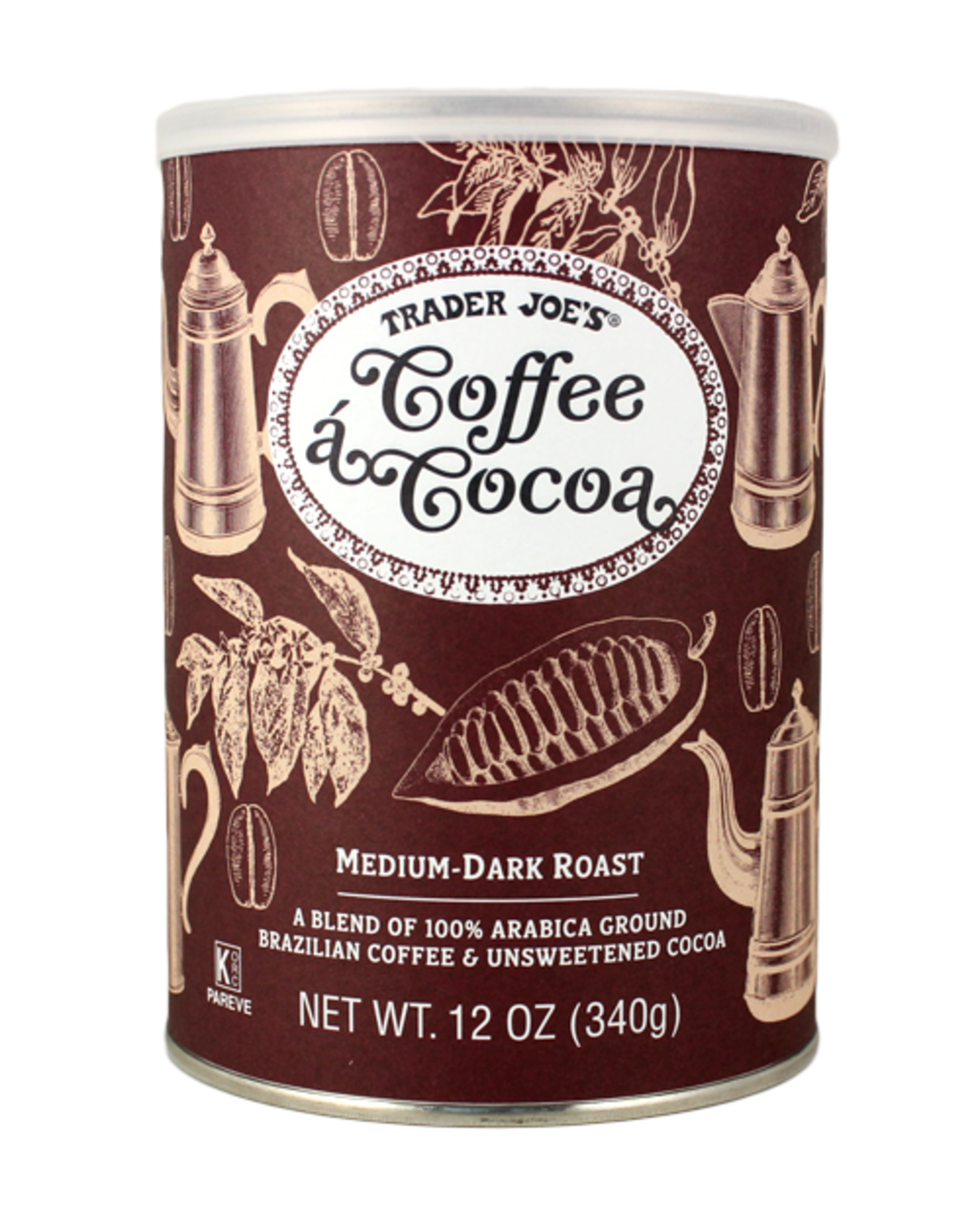 Okay, so this isn't technically a dessert, but I think this would be the perfect thing to serve with dessert. This coffee is great for regular drip brewers, and produces a  full bodied cup with hints of chocolate flavor from the unsweetened cocoa and chocolate fudge. This is not a mocha mix, more like a subtly chocolatey dark roast coffee, perfect for a night-cap or equally good at breakfast.
7. Mini Mint Ice Cream Mouthfuls
Just in case you've gotten tired of Trader Joe's classic ice cream sandwiches, these minty ones are here to help you mix up your ice cream sandwich game. They're a bit on the smaller side, with mint chip ice cream sandwiched between two Oreo-like cookies.
8. Pound Plus Chocolate Bars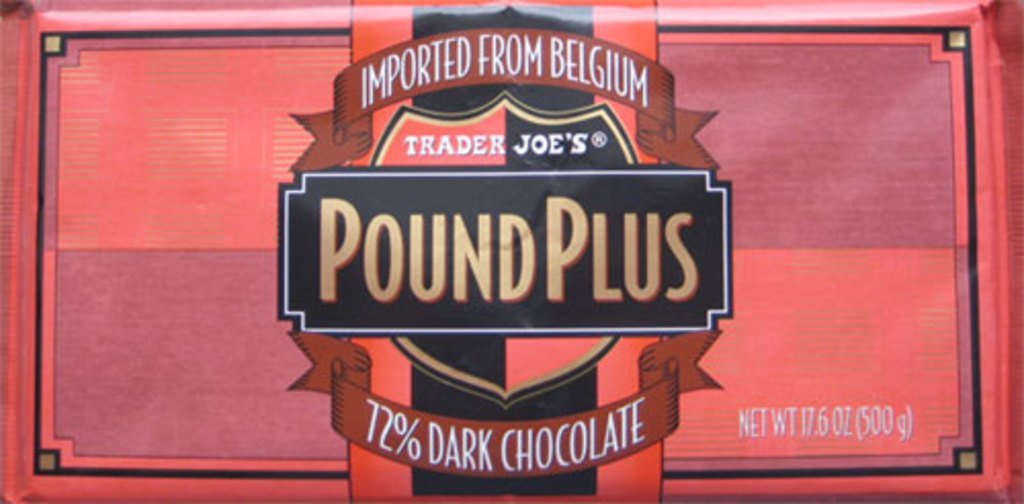 A little excessive? No way. The price alone ($4.99) justifies the purchase of one of these embarrassingly gigantic chocolate bars. TJ's pound plus bars are made in Belgium and come in everything from milk chocolate to 72% dark chocolate. I always tell myself I'll use them for baking, but they're great for chocolate cravings anytime.

9. Trader Joe's Roasted Coconut Chips
For something a little healthier, these chips are a great option. Crisp, light, and perfect for coconut lovers. If you can avoid eating them straight out of the bag, they also make a great garnish for cakes, or a welcome crunchy addition to a bowl of granola or trail mix.
10. Sea Salt Brownie Petites
They're petite, so they're kind of healthy, right? I love a nice hit of salt with my sweets, and these definitely deliver. Watch out, because these are all too easy to keep popping before you realize you've eaten the whole box.These are  also great mixed into vanilla ice cream.