Colorado is known for our great skiing and snowboarding. Duh. But one thing we don't talk about are how to prevent and recover from injuries that can occur on the mountain. Chances are, unless you plan on sitting in the lodge sipping on hot chocolate in front of a fire you are going to feel the physical wrath of a day on the slopes. And after a whole winter of this impact? Your bod is not going to be ready to for a summer season filled with outdoor cycling, 5K's, or lawn volleyball in Wash Park. The solution: Denver Sports Recovery.
Denver Sports Recovery is a drop-in recovery center that gives professionals and everyday athlete's access to state-of-the-art recovery tools, specialized service providers and space to treat thier bodies to the best recovery options in Colorado.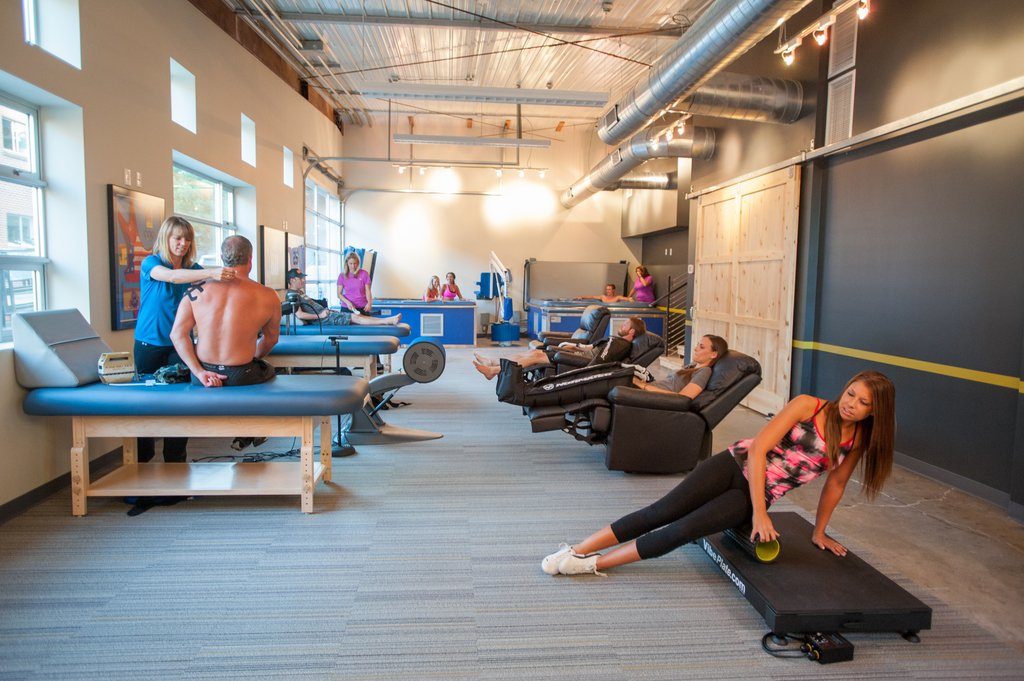 One thing that makes Denver Sports Recovery so popular is its ability to perform Fascial Sports Therapy — 3 of the only approximately 80 certified level 3 stretch therapists in the world practice here.
What is Fascial Stretch Therapy? It is a revolutionary pain free method of assisted stretching that creates lasting change in the body. It can help to reduce or eliminate tight muscles and or stiff joints that are caused from our tissue being under stress from poor posture, injury, and lack of exercise or over training. FST focuses on lengthening and re-aligning the body to relieve pain, improve performance and achieve flexibility and strength.
This center really has it all. In addition to Fascial Stretch, services include: sports specific therapy, neuromuscular therapy, naturopathic medicine, acupuncture, chiropractic, active release technique, kinesio taping, dry needling, functional yoga, ashiatsu, performance psychology, and sports nutrition. Basically anything you could ever need to recover and perform at your best.

Ever wonder who the Denver Broncos have on speed dial? Certified level 3 Fascial Stretch and Soft Tissue Therapist, Andria Hassler admits to seeing some players 3 times a week.
"If you think about how many members are on a team, and the team may only have one staff member who does massage" Hassler said. "So they seek out treatment elsewhere. It's also nice for the guys to leave thier business, their work, and to come here. It is kind of a reprive to come see us."
Current and former beloved professional Colorado athletes who have used Denver Sports Recovery include: Eric Decker, Zane Beadles, Todd Helton, Brock Osweiler, Troy Tulowitzski, and Matt Belisle.
Anyone with a membership can drop in anytime to use the multitude of tools set up for recovery. My favorites were:
1. NormaTec Recovery Compression Boots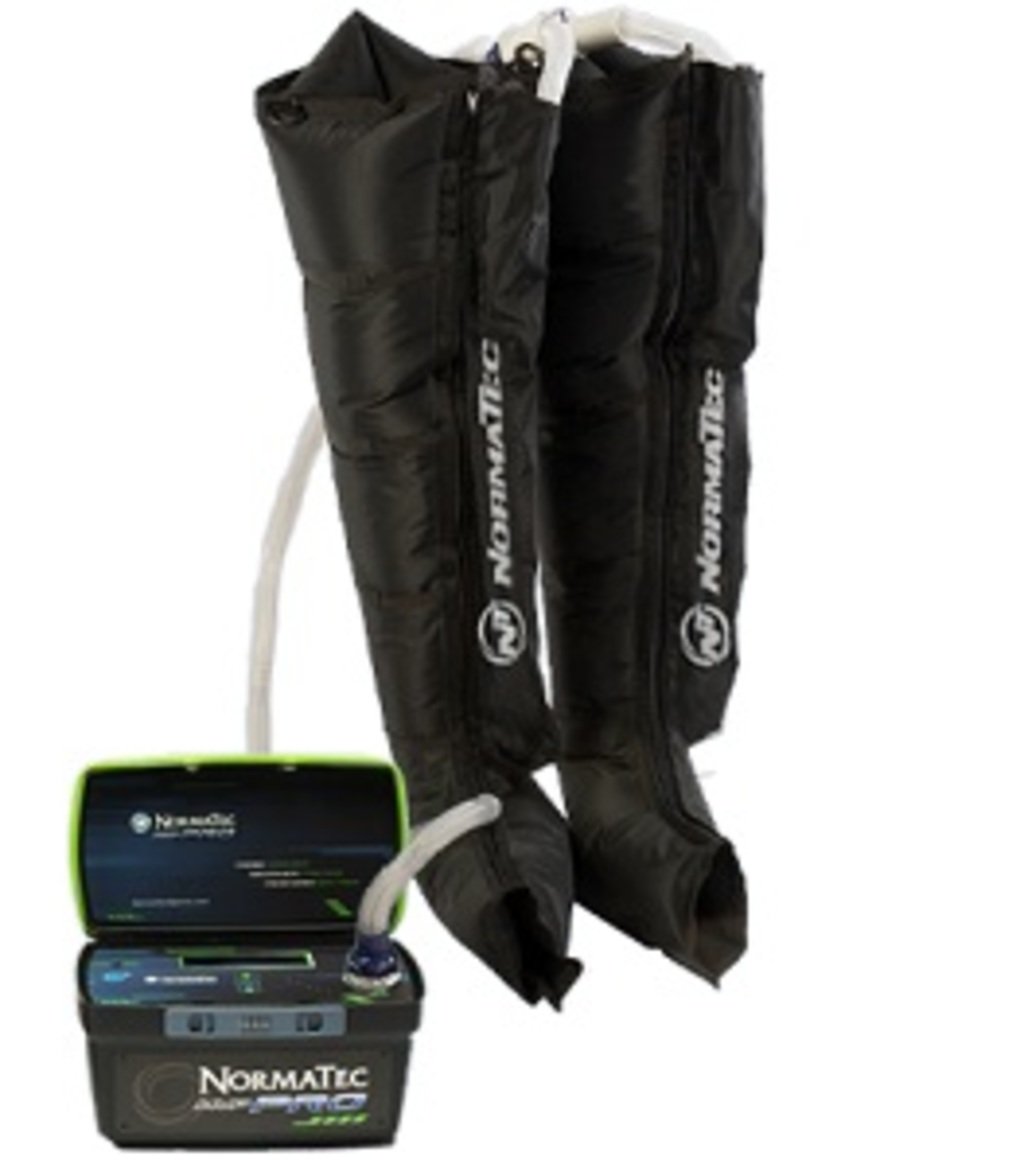 The massage techniques, pulsing instead of static compression mimics the body's normal blood flow, gradients allow the pressure to be evenly distributed throughout the limbs, and distal release helps the body release pressures and decreases backflow. Not to mention, they felt like the most awesome foot and leg massage ever.
2. Swisswing Massaging Vibration Device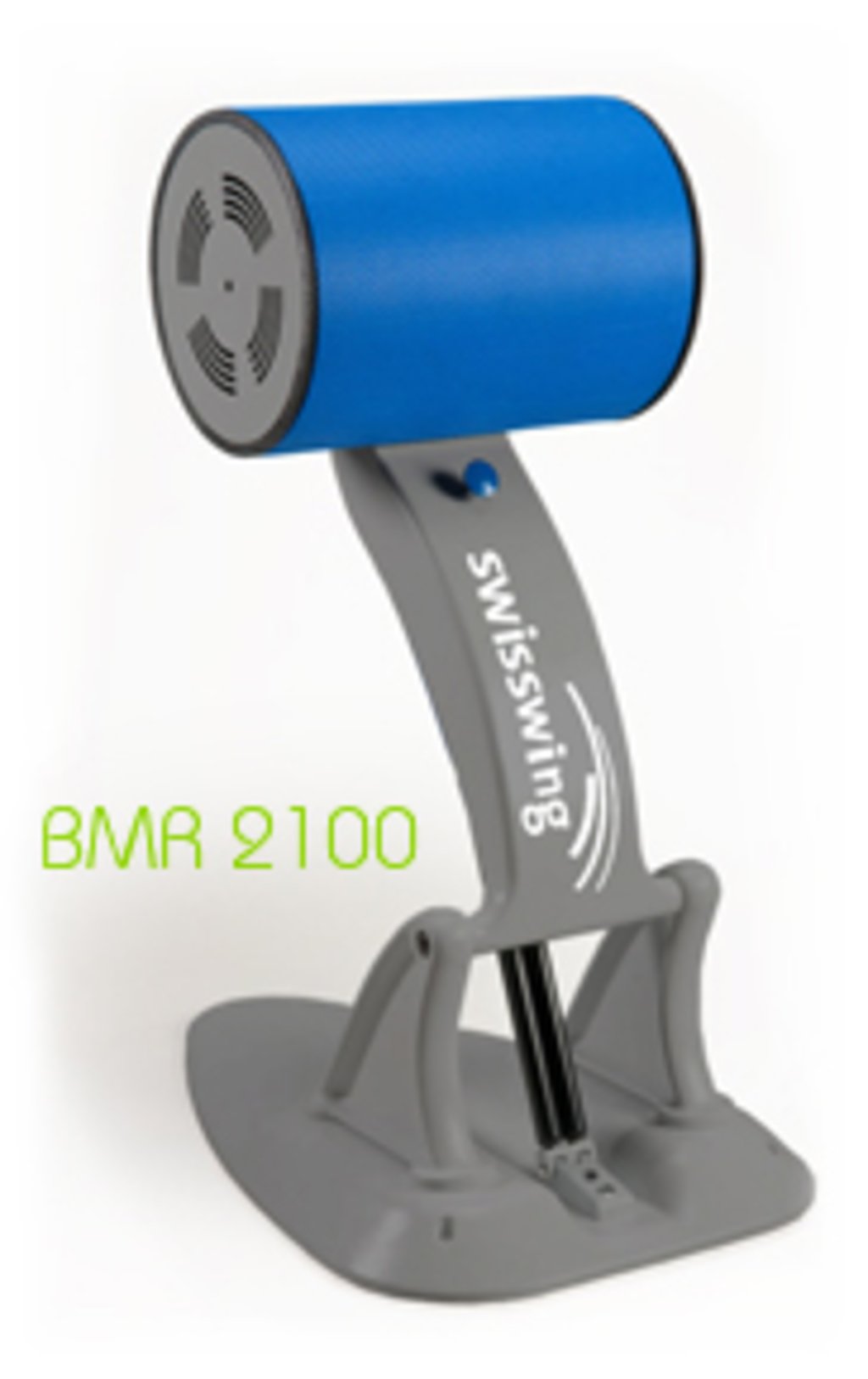 Used on various parts of the body, this device transfers mechanical vibrations to nerve tissue, connective tissue and muscle tissue. This stimulation of cells are compressed, stretched, massaged and smoothed out. WARNING: do not use if you are extremely ticklish.
—
"Recovery is very personalized" Hassler noted. "From professional athletes to 90 year old people — when someone walks in the door we really do individualize their programs."
Denver Sports Recovery
2242 W. 29th Ave
303.718.3435
denversportsrecovery.com
All photos courtesy of Denver Sports Therapy.