For this season's Denver Fashion Weekend sponsored by Schomp MINI, we will host some of the best restaurants and eateries our city has to offer. All attendees will have the chance to sample great food and decadent desserts for free during the cocktail hour. On opening night Epernay Lounge, one of Denver's premier sushi lounges, will provide high grade sushi rolls and tasty tapas. Put a glass of champagne in your hand and you'll be good to go. On Saturday and Sunday, it'll be all about the sweets. Happy Cakes will provide cupcakes with a twist. Each flavor will be spiked with a bit of booze for an added kick. LaMar's Donuts will also be there serving up hundreds of their delicious, handmade gourmet donuts. And last but not least, Little Man Ice Cream will provide out their famous scoops, but this time you won't be stuck waiting! So for this DFW make sure to come hungry and with a serious sweet tooth. To learn more about the participating food vendors, see below:
Epernay Lounge
Photos By Eric S. Goitia
"Located in the heart of Denver's Theater District, Epernay fulfills a need for the upscale and sophisticated, a breath of fresh air. Drawing on marine imagery, his travels to Asia and the aesthetic beauty of a glass of bubbly, Schaich wanted to craft a space that was theatrical, much like the patrons who might be visiting it. Featuring restaurant seating, a sushilounge, a raw sushi bar, a dance floor and a 22-seat bar, Schaich had the challenge of creating flow in an elongated space containing multiple venues…. the read the full review go here. 
Happy Cakes Bakeshop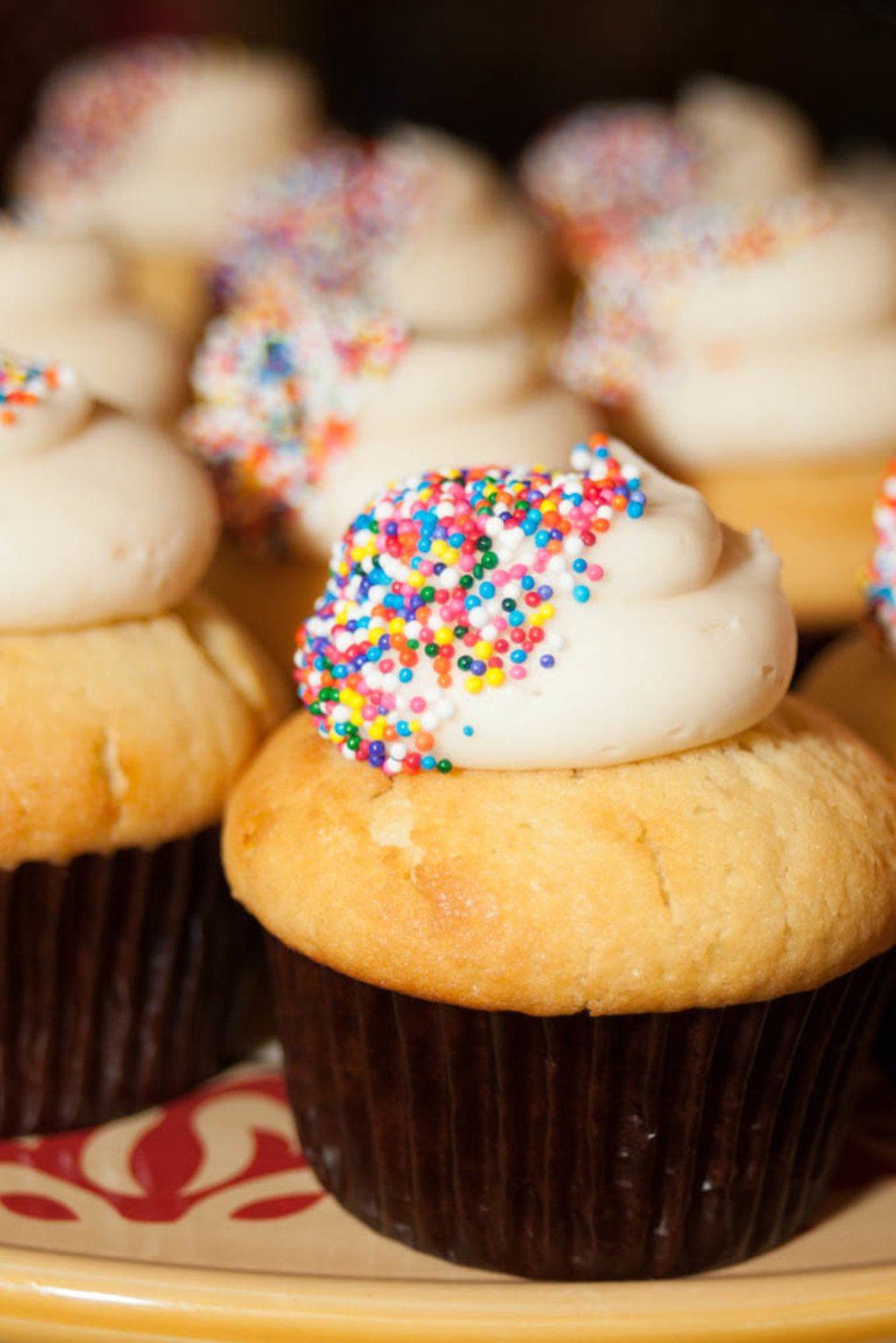 Photo by Jackie Collins
"If you find yourself needing a happy little dose of sugar in the Highlands, head over to Happy Cakes Bakeshop… Every cupcake is gorgeous and creatively frosted and garnished with nostalgic little touches.  Their menu rotates constantly with creative flavors, and they also change up their vegan and gluten free cupcakes every day so those with dietary restrictions aren't stuck with vanilla every time. Every Friday, the shop features  special boozy cupcakes like Jack and Coke or Cosmo, so you can have your cake and… drink it too? Read the full review here…
Little Man Ice Cream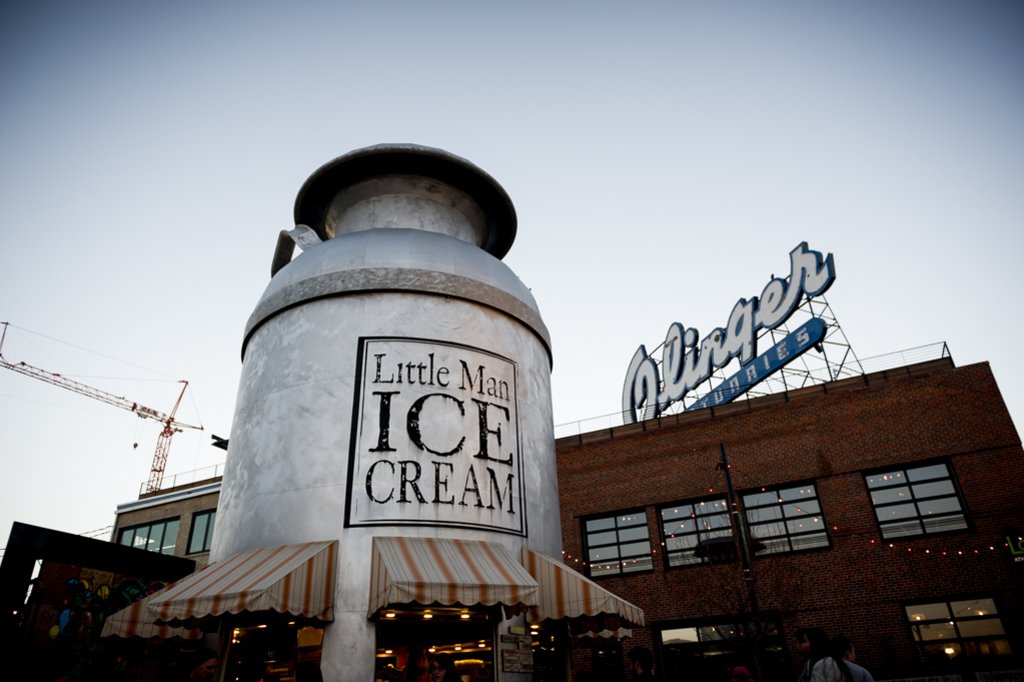 Photo by Glenn Ross
"Located next the former Olinger Mortuary turned restaurant hot spot, Linger, Little Man provides customers with a one of a kind experience that keeps them coming back. A giant silver milk can, 1920s and 1940s era music playing outside and a picturesque view of LoHi and Denver, meet you while waiting in line at Little Man for an afternoon or evening treat. With more than 100 traditional and innovative creations like vanilla and black, sesame seed ginger, the selection of flavors at Little Man Ice Cream is an enticing variety ice cream lovers have to try… Read the full review here.
LaMar's Donuts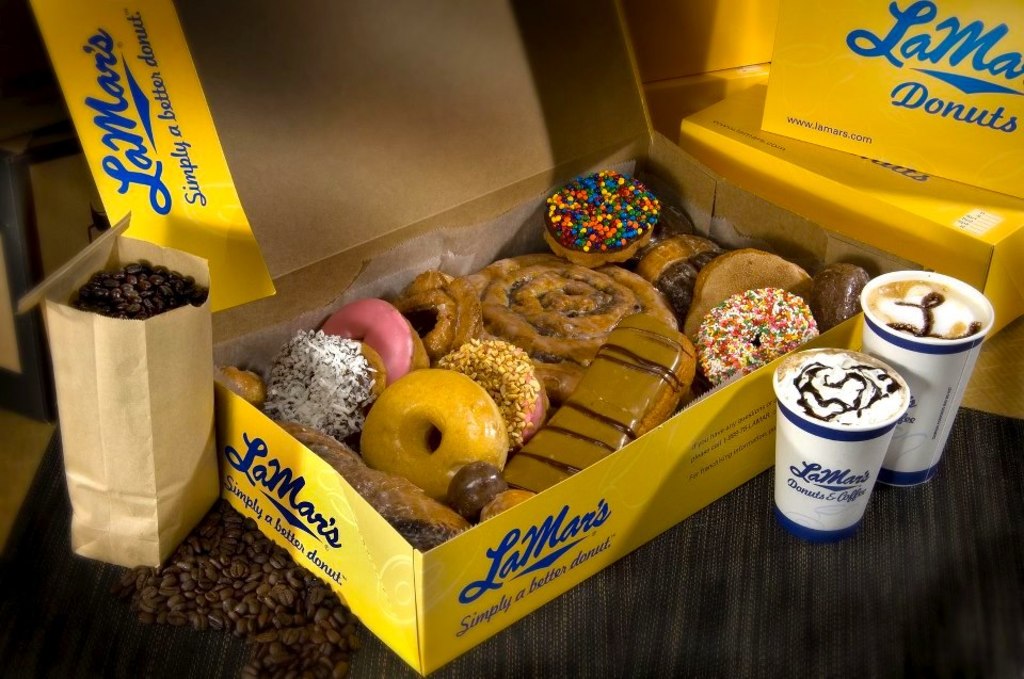 Founded in 1960, LaMar's Donuts has been striving to perfect the art of donut making for over 50 years. Their dedication to making 'a better donut' has led them to craft everything that comes out of its kitchen from fresh ingredients. That means no frozen dough and no soggy donuts. Rather this donut institution keeps it old school and only churns out the best, just as it's founder Ray Lamar would…

PURCHASE YOUR DFW SEATS / TICKETS BEFORE THEY SELL OUT