Like everyone else that I'm insanely jealous of, the Aussie rockers from Boy & Bear are soaking up the sun at SXSW this week (catch their stream from Austin this Friday at 11 a.m. MST). But fortunately for Denver fans that couldn't make it to Austin, the indie outfit will be playing at the Larimer Lounge on March 19.
Frontmanned by singer/guitarist Dave Hosking, Boy & Bear have been on a bit of a roll. They won five ARIA awards for their debut album and just dropped their second album, Harlequin Dreams, in October. But like the lyrics on the new album will attest, the guys behind Boy & Bear are just like everyone else–except, y'know, they can put it all to a really killer melody.
303 Magazine chatted with Boy & Bear to get the scoop on the album, the guys behind the music and their upcoming stop in Denver.
303 Magazine: I've read some reviews that compare the direction of the new album to Fleetwood Mac and I can totally see that. What inspired or shifted you into that classic pop sound this time around?
Dave Hosking: It was a fairly organic shift in the end. The band was already moving that way by the back end of Moonfire, with the song "Part Time Believer" being the last song written. I think that song triggered something in all of us and from that point we made a real commitment to wanting to write "old school" pop songs. It was then simply a matter of surrounding ourselves by the right influences. ELO, America, Fleetwood Mac, Mammas & Pappas…
Of course, people must dig it because you're selling out some shows in both Europe and the US. As Australia natives, were you surprised by the response overseas?
My instincts were that we had a better chance of catching people's attention with Harlequin Dream but it is a fickle industry and no one's got all the answers, unless you're Pharrell Williams, in which case I'm pretty sure that guy's got all the answers… to everything. With saying that, it's been very exciting from our end to see the international response so far.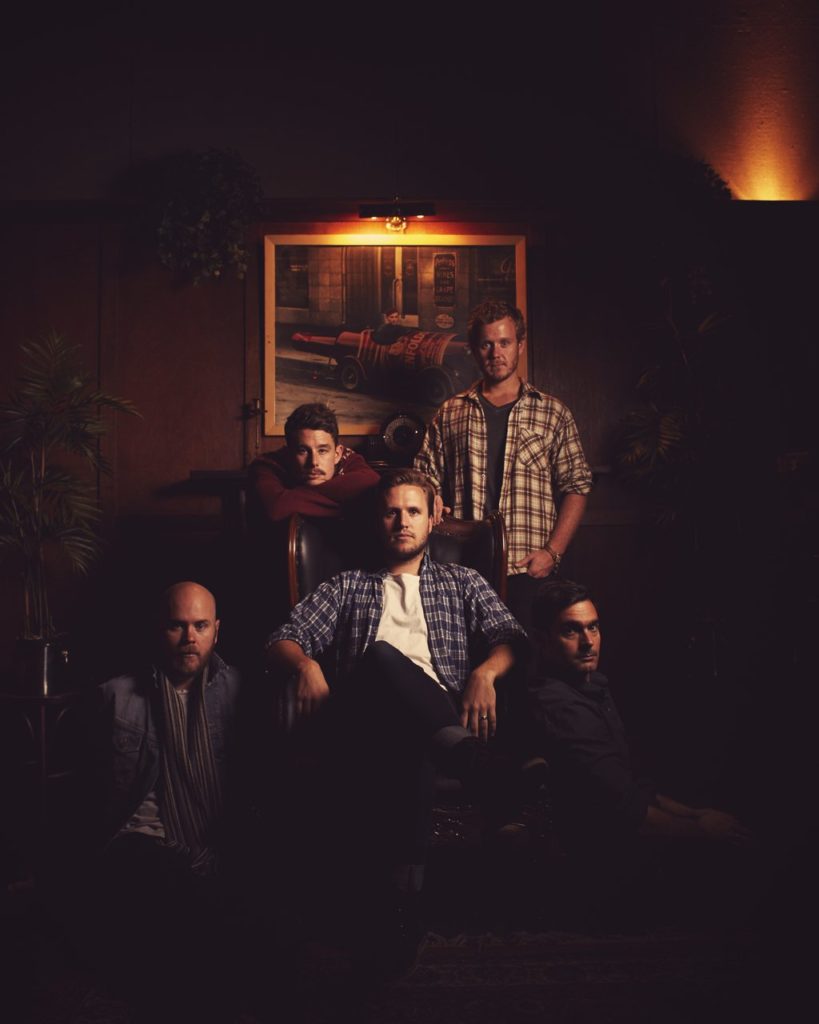 Denver's your first stop on the US leg of the tour. I saw you tweet about watching the Super Bowl. Do you keep up with sports at all or what are some of your favorite ways to relax when you're not performing/writing?
I surf myself, but generally all the boys in the band enjoy watching sports. I think it's part of the Australian way. It's not unusual for us as a band to be hanging out surfing, playing squash or throwing a frisbee. We're all quite active.
Have you been to Denver before? Are you going to have any time to see the city or is it just onward to Philly?
We haven't been to Denver yet so we are genuinely excited to see a new city. With saying that it will be a very quick visit. It tends to be the way when you're on the road unfortunately, but we'll soak in as much atmosphere as we can.
What can we expect from your set in Denver?
The set is much rockier than both records. We go for a pretty big sound with drums and guitar solos. We enjoy fleshing out the songs and having jam moments. We're definitely not a jam band and there's plenty of structure around the set, but it is a whole different beast to the recordings.
So obviously this tour is in part promoting your new album Harlequin Dream. But it's killing me–what is the harlequin dream? Can you tell us a little bit about the inspiration behind the song and what it is that led you to make that title track the album name?
I've been asked that a lot and have never quite been able to pin point it until recently when it hit me: Much of the album's content and even the artwork is precariously perched between a beautiful dream and a nightmare and I think the album sits neatly between those two concepts. I like to think of it as pop music with a bit of a sinister edge.
I listened to your Harlequin Dream commentary on Spotify and you mention producer Wayne Connolly a lot. Is it a hard thing when collaborating to get input on your art or do you find yourself embracing it?
It all depends on the person. I referenced Wayne a lot because he is a super talented, lovely guy who influenced the record in great ways and he deserves to take credit for that. The key to it working is having a good relationship with your producer and thats not always an easy thing.
You've mentioned before that you wrote a lot of Harlequin Dream while on the road. Are you keeping up that habit this time around?
We've written a bunch of stuff already over the last 8 months but I'm taking a little bit of time off writing on the road at this point. Trying just to enjoy the tour and the sites and I'll get back to it when I'm back in Sydney.
In "Southern Sun", there's this great lyric about wanting to get into rock 'n' roll as a child and "now taking it slow". How has your relationship to music changed since you got into it — or even since Moonfire?
Technically the line is "I'm not taking it slow" ha but easy mistake! I think that line is a reference to being as ambitious as ever. We've been lucky enough to experience some homeland success which has been great, but we are keen to keep pushing ourselves creatively and see what we can make of this project.
If you're keen on hearing more from the group, then definitely head downtown next week to hear them at the Larimer Lounge on March 19.