What: Uncle
Where: 22 West 32nd Avenue in Lower Highlands
Pros: Uncle's Ramen Bowls come a long way from the $1 stuff at the grocery store.
Cons: The restaurant is small and they do not take reservations so be prepared to wait to sit down.
In an urban e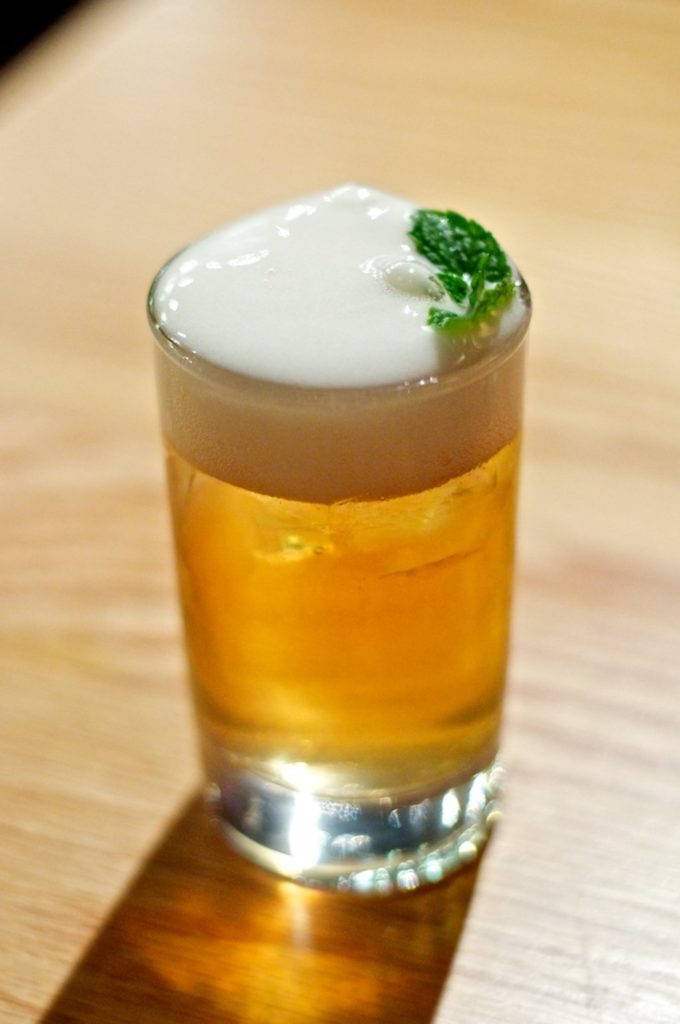 nvironment such as Denver, word of mouth can make or break a restaurant's success. I heard great things about Uncle in LoHi before I even stepped foot in the door. So I was really surprised to find that when I walked in, the restaurant small and brightly lit. It had a pace and aroma that reminded me more of a fast casual spot. This made me more excited since people weren't getting sucked in by a lavish and over the top atmosphere. They were here for the food.
Uncle has a short and to the point drink list with the usual suspects at an Asian restaurant. You can order chilled bottled sake, a beer or cider, or try one of Uncle's signature cocktails. I opted for the Modern Whiskey cocktail, made with Whipper Snapper Whiskey and lemon honey foam. It was delicious and light. The foam topper was extremely flavorful.
One of the many reasons why Uncle makes for a great date restaurant is their variety of small plates and steamed buns. They are perfect for sharing and you will be full after just this part of the menu. We ordered the Brussels sprouts, due to a recommendation from a friend, and they were fantastic. Brussels sprouts are this year's "it" veggie in most of the restaurants that I've visited. Uncle's version is cooked with nuoc cham (a Vietnamese dipping sauce), peanuts and herbs. It was insanely tasty. Uncle also has a variety of steamed buns that are cooked to perfection. We ordered the Fried Green Tomato Steamed Bun. It was satisfying to split and had a great savor of Miso Mayo, pimento and thai basil.
If you are in it for the full menu, Uncle specializes in ramen and noodle bowls. The bowls are huge and filled to the brim with delicious combinations of meat, veggies and noodles. My boyfriend ordered his personal favorite, the Spicy Chicken Ramen, and I begged him to let me have a taste.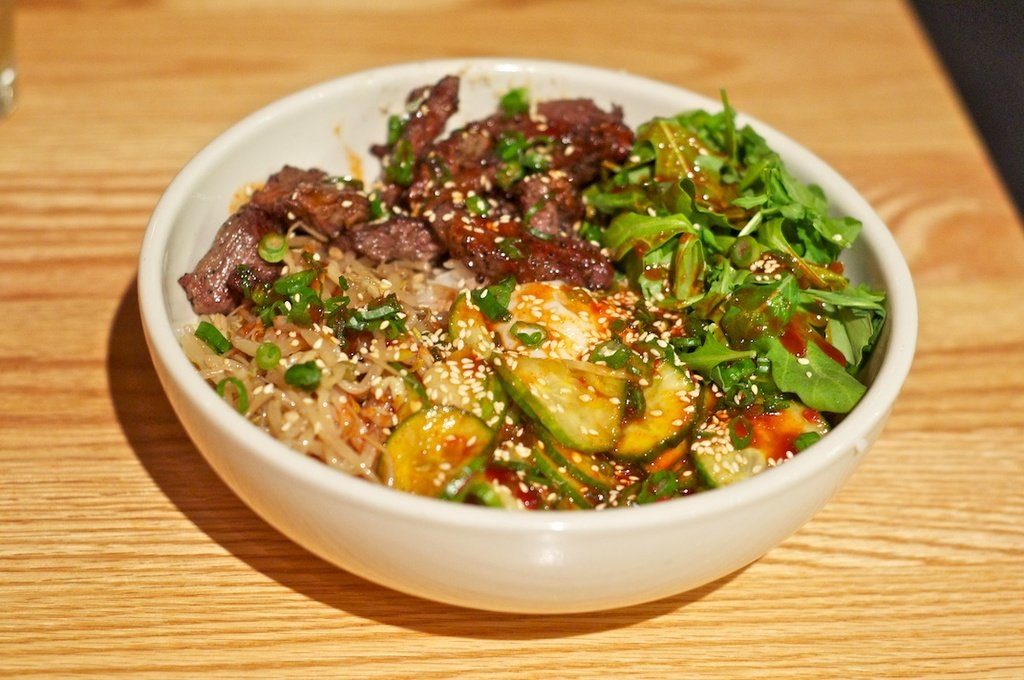 The Spicy Chicken Ramen bowl is created with a creamy sesame broth, bean sprouts, tasty chicken and soft egg. It was definitely not for the faint of heart and had some kick to it, but it wasn't overly spicy at all. I had the Bibimbap bowl. Bibimbap is a signature Korean dish and resembles Steak and Eggs with rice. Uncle's type was high end – garlic steak, spicy cucumbers, arugula, soft egg and gochujang. I was blown away with how well all of the ingredients blended together.
Uncle is a great example of when word of mouth works in a restaurant's favor. It's a small operation that constantly has people filling every seat. Taking your date here shows that, not only are you in the know of the Denver food scene, but you don't have to spend a fortune to get great Asian fusion food.
Photos by David Hach for 303 Magazine.