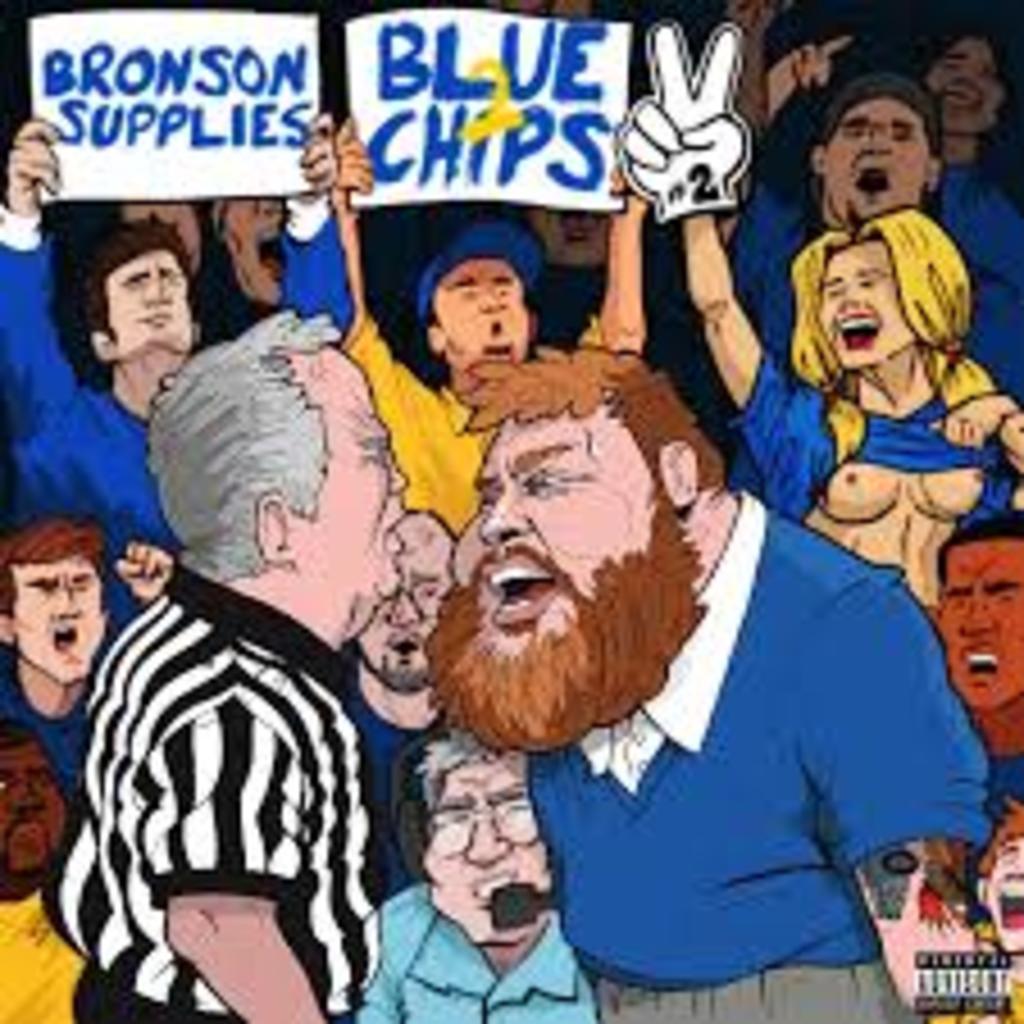 Action Bronson is from Flushing Queens. Before he was regaling rap heads with his flourishing beard and intricate rhymes, he was a famed fire chef in New York City. A fact not lost on listeners as his blatant food metaphors and flavorful symbolism are prevalent variables in his music. Projects like Rare Chandeliers, the Saab Stories EP and the ever-awesome Blue Chips series keep Action on our radar for rhyme slayers to watch. He's hilarious, charismatic and undeniably talented. We dig his expressive rhymes, confident flow and pointed rap allegory. He's quick to name drop Diana Ross, talk about how gorgeous he is and give you a brief recipe for cooking octopus, all at the same damn time.
The New Yorker is playing Cervantes Masterpiece Ballroom for the second time on January 28. We've compiled all the reasons why you love Action Bronson, because you do. If you don't know, now you know.
10- Supermarket shoplifting:
As we mentioned, Action is just as famous for cooking up gourmet meals as he is for hitting his rhymes with that extra spice. Back in 2012 Bam Bam gave a hilarious interview to Spin Magazine where he describes how he used to to shoplift from supermarkets and keeps his lawyer on retainer. Don't try this at home.
9- His penchant for rapping about food:
While most rappers are spitting braggadocio rhymes about their yachts and diamond chains, Action Bronson is getting thorough about expensive cheeses. A perfect example of art imitating life, check "Flip Ya" below featuring Retchy P.
8- That one time he sampled Tracy Chapman:
Action Bronson sampled Tracy Chapman, patron saint of break-up songs on the Party Supplies produced "Amadou Diablo" for the Blue Chips 2 project and it was brilliant. A throw to Amadou Diallo (murdered by NYPD in 1999) and Lamborghini at the same time, Bronson gets soulful on this one.
7- Collaborations with Party Supplies and Harry Fraud
On Blue Chips 2 with Party Supplies, we get a more animated Action Bronson, more comical rhymes and more free verses. His collaboration with Harry Fraud for Saab Stories is more serious with darker beats and Action's tight lipped rhymes. Either way, put this guy over a beat and watch him make the record move like a locomotive. Check for "The Rockers," with Wiz Khalifa from Saab Stories below.
6-Contemporary Man:
Once again, greatness from Party Supplies carries this one as we get beats from pretty much everywhere. Action Bronson's unique flow dips and dives through the crevices of the production on this one. Check for the Michael Jackson "Black and White" beat for the crescendo.
5-Blatant confidence:
Pretty much any MC will tell you confidence is a major part of the craft. Action is not lacking in self-esteem throughout his catalog. He drops lyrics about being gorgeous with so much ease, you'd be remiss not to believe him. On "Pepe Lopez," Bam Bam declares, "I know you see me. Looking gorgeous in every portrait."
4- He cracks himself up while rapping:
Perhaps it's because the lyrics are so good it's absurd, but on "It Concerns Me," you can hear Bronson holding back a laugh as he spits his rhymes. A perfect example of the wordplay being so good he surprises himself.
3- Big Body Bes:
Action Bronson's in and out of jail cousin, Big Body Bes is so often the best part of any album. His rants are the stuff of brilliance and hilarity. On "72 Virgins," the knuckle-breaker Bes goes on and on about having a "50-year old Puerto Rican with me, and he don't even know my name. But he gonna stab something for me." Just classic.
2- "I Adore You"
Nothing better than hearing a man get descriptive about his love over a flute. The sentiment of emotional love is comical, as Bronson gets deep on this one. A ladies' man by nature, this joint may as well be a hip-hop love sonnet.
1-His striking vocal resemblance to Ghostface Killah:
To those not acclimated to such a deep New York accent, the Flushing, Queens native will sound like the Ironman upon first listen. If you listen a bit closer, not only are their rhymes completely different, Action has developed a unique style all his own. Ghostface's influence is not lost on Bronson, though, they collaborated on the track "Meteor Hammer." Listen below.