The week leading up to one of the biggest nights in all of sports — this year's Super Bowl XLVIII, featuring the Seattle Seahawks and the Denver Broncos — is filled with an insatiable amount of enthusiasm, hype and melodrama that gets the whole world talking.
Super Bowl Week is comprised of sports media exposure galore: from uncovered profile pieces that help the general public better understand and relate to specific players and coaches (like that of Russell Wilson's and Peyton Manning's first in-person meeting); articles disinterring each city's most relished idiosyncrasies and flavorings (like the fact that both Seattle and Colorado are the only states to have passed the legalization of recreational marijuana use); to stories and interviews of bitter rivalry laced with a healthy dose of pungent vitriol that helps fuel both teams' fire, along with their respective fan-bases.
But, the one thing that might be missing from your overload of football during Super Bowl Week is a soundtrack. And specifically here in Colorado, a Denver Broncos soundtrack. There's nothing quite like the sweet sound of inspirational music to accompany your impassioned love for all things Denver Broncos.
Anything goes in regards to genre, year of release, style and artist — so, let's get started. 303 Magazine presents its *10 songs that make up the 2014 Denver Broncos Super Bowl playlist:
1. "Welcome To The Jungle" — Guns N Roses

"Welcome To The Jungle," the message that the Denver Broncos plan on sending the Seattle Seahawks in the opening minutes of Super Bowl XLVIII. It's been well over three years since these two teams have met. That being said, it's not too hard to figure out that both teams are entirely different and greatly improved since that September 19th, 2010 meeting.
Peyton Manning has replaced both Kyle Orton and Tim Tebow, taking the reins for the Broncos, while 2012's QB rookie phenom, Russell Wilson, has since displaced Matt Hasselbeck. Hell, even the jerseys for both squads have changed dramatically. (The 80s neon phase has returned in full force.)
With all of that in mind, it must be the Denver Broncos' main point of emphasis to come out firing on all cylinders in the opening minutes of the game — thus, 'welcoming' the Seahawks to their own brand of football 'jungle.'
2. "Rocky Mountain High" — John Denver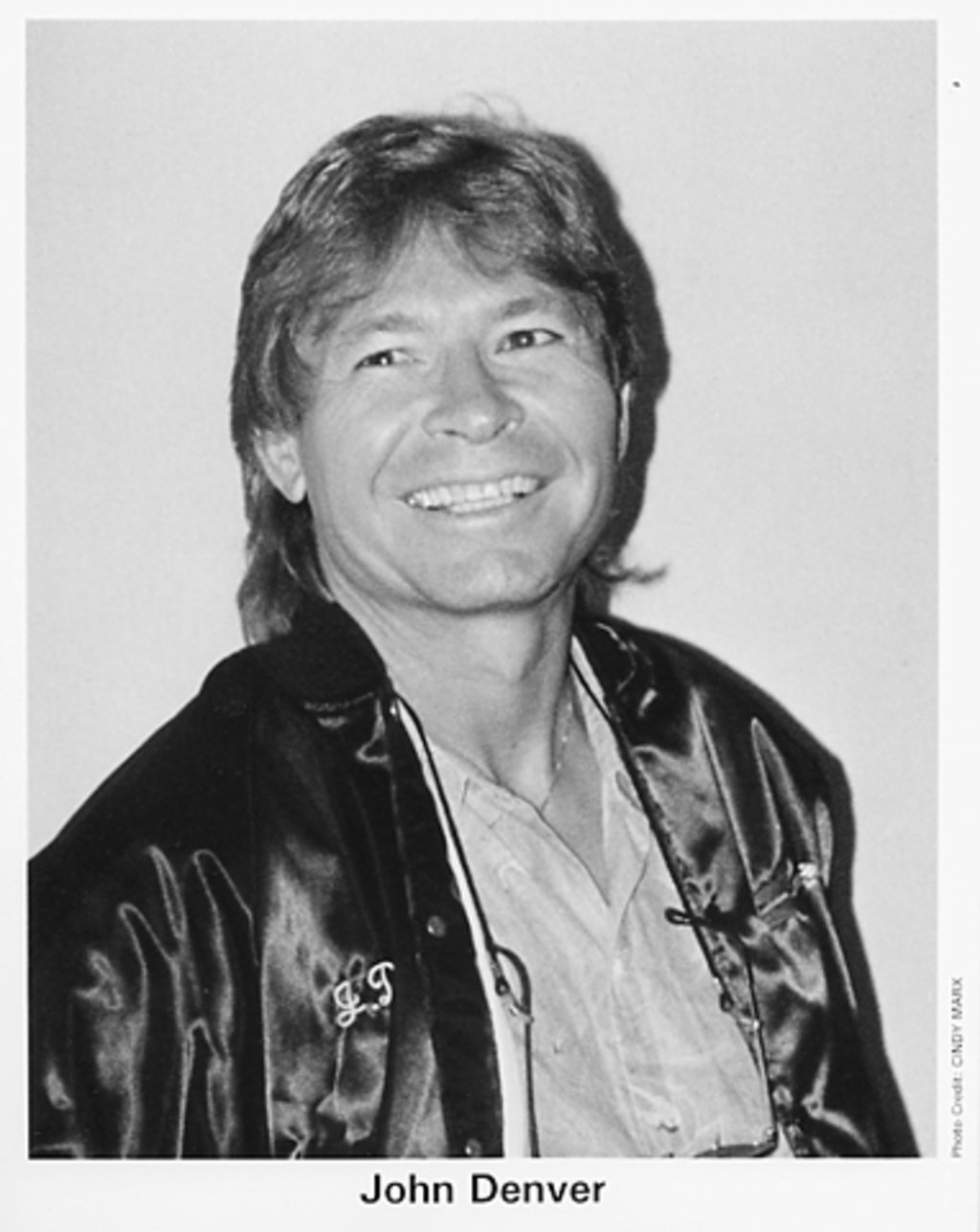 Regarded by many as the greatest song ever written about the state of Colorado, John Denver's "Rocky Mountain High" should be near the top of your Super Bowl Playlist. A healthy dose of state pride and braggadocio is always needed when entering an event such as the Super Bowl.
And with the new legislation in place that has the entire country talking (and debating), "Rocky Mountain High" is even more fitting a song in this day and age.
3. "Sick Of Seattle" — The Smithereens

The track title says it all for this one. Denver Broncos' players and fans alike are 'sick' and tired of hearing about The 12th Man (a.k.a Seattle's fan-base), about Richard Sherman's glorified tirade on national television and they are certainly sick of hearing about how the defense wins championships.
This time around, Peyton Manning & Co. look to flip the script on that tired narrative that resolutely drones on about high-powered offense paling in comparison to the rugged, smash-mouth defense. We are all just "Sick Of Seattle," and it just so happens to be The Smithereens who provide the background music for our anguish. (The 49ers aren't the only ones who have simply had enough.)
4. "Empire State Of Mind" — Jay-Z (Feat. Alicia Keyes)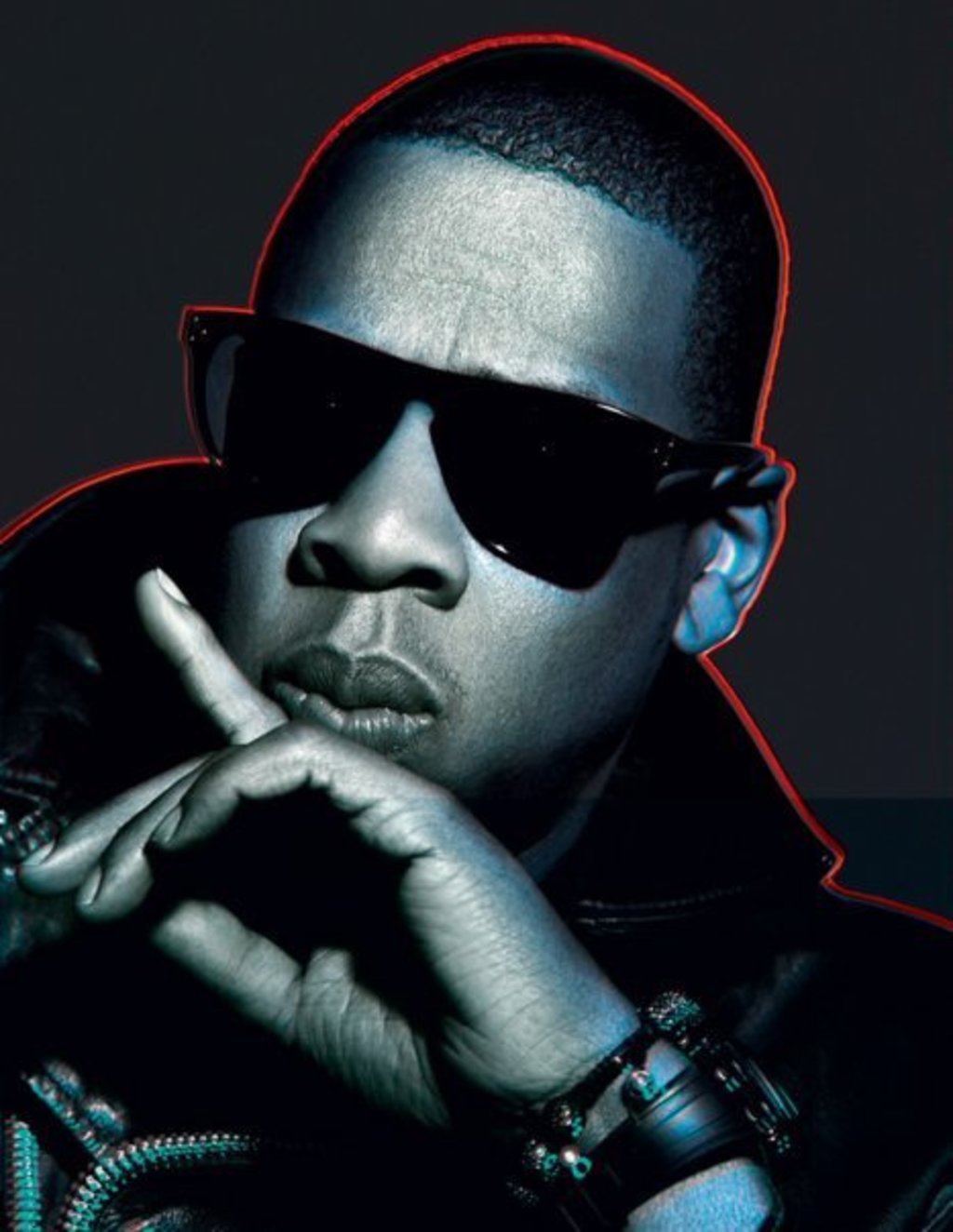 Jay-Z and Alicia Keyes are quite the duo. And on "Empire State Of Mind" they shine in the most vivid of New York's brightest lights. Now, in regards to technicalities, MetLife Stadium (the host for this year's Super Bowl) is located just outside of New York, in East Rutherford, New Jersey. But, with one of the most powerful cities in the world sitting so close to one of the most watched sports events in the world, we felt that this playlist beckoned a track solely focused on NYC itself.
5. "All Of The Lights" — Kanye West

"Turn up the lights in here, baby/Extra bright, I want y'all to see this/Turn up the lights in here, baby," Rihanna's opening vocal serenade in Kanye West's certified 3x platinum single. You can bet that 'all of the lights' will be burning bright in MetLife Stadium on February 2nd. And on Peyton Manning the most. This is Manning's time to prove to the world that the weather, the tenacious Seattle defense and the big stage won't be enough to deter him from his pursuit at a second Super Bowl ring — an accolade that could very well lead to further discussion of his G.O.A.T (Greatest Of All Time) status as a quarterback.
6. "Live For The Night" — Krewella

This one's for the Denver Broncos' organization as a whole. "I live for the night/I live for the lights/I live for the high/'Til I'm free fallin'." The Broncos need to live it up on Sunday night. Relish in the heightened drama and appreciate the very fact that they have achieved, and reached a point, that most players in the NFL only dream of reaching in their careers. The Lombardi trophy (and each player's Super Bowl ring) is extremely coveted, simply because of the amount of difficulty and hardship that a team must endure to accomplish such a feat. So, again, live it up Denver Broncos.
Enjoy this one under the brightest of lights, on the biggest of stages.
7. "Work (Remix)" — A$AP Ferg

A$AP Ferg repeats over and over throughout his "Work (Remix)" that you need to "Put in work." This is precisely what the Denver Broncos need to do in Super Bowl XLVIII. Plain and simple. "Put in work."
8. "If I Can't" — 50 Cent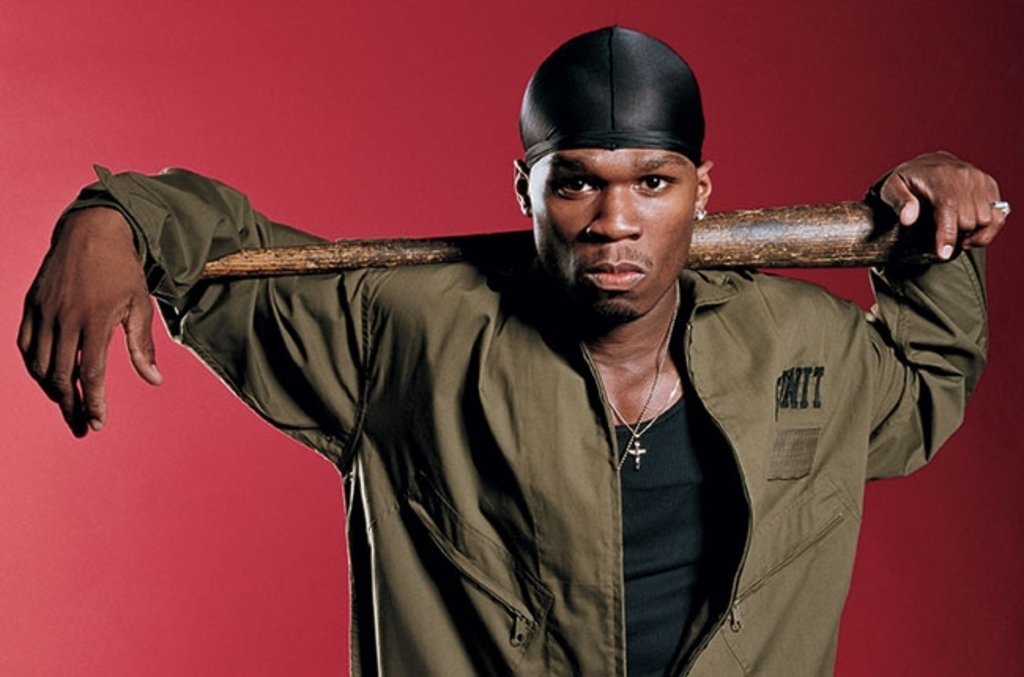 Peyton Manning is already recognized as one of the greatest quarterbacks to ever play the game of football. It just so happens that 50 Cent has written a song that fits Manning's prolific, record-setting Broncos offense that consists of high-profile players like Demaryius Thomas, Eric Decker, Wes Welker, Julius Thomas, Andre Caldwell, rookie Montee Ball and a reinvigorated 5th season from starting tailback Knowshon Moreno (just to name a few).
"If I can't do it, homey, it can't be done/I'ma let the champagne bottle pop/I'ma take it to the top/Fo sho, I'ma make it hot, babay."
Perfecto.
9. "Push It To The Limit" — Paul Engemann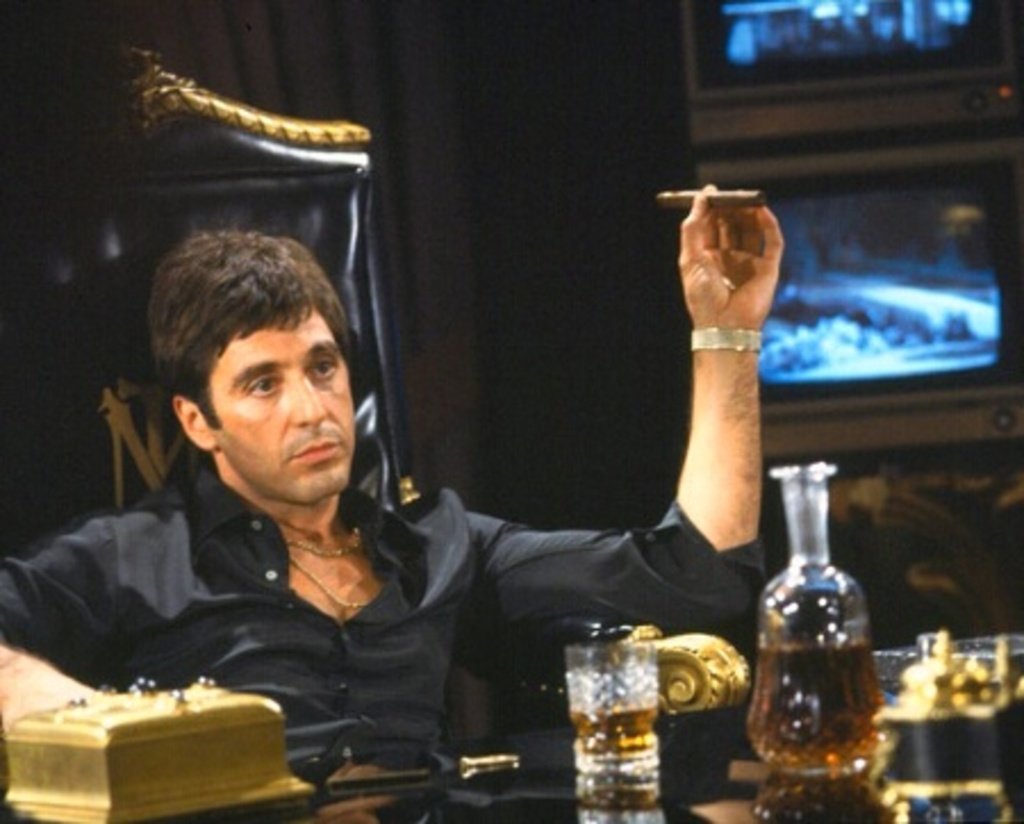 Al Pacino is Tony Montana in Scarface. Paul Engemann's synth-raving, 80s pop single, "Push It To The Limit," supplies the background music to a film full of debauchery, illicit activity and pervasive violence — the creation of Tony Montana's empire commences.
A track like "Push It To The Limit" is perfect for your Broncos playlist this Super Bowl Week because the stage has been set and the time to act is now. Walking "along the razor's edge," is exactly what our Denver Broncos' players may be forced to do to grind out a victory from the Seattle Seahawks. But, let's hope they fair better than Pacino at the end of Scarface.
'The World Is Yours,' Manning, er, 'The Super Bowl.'
10. "You're The Best" — Joe Esposito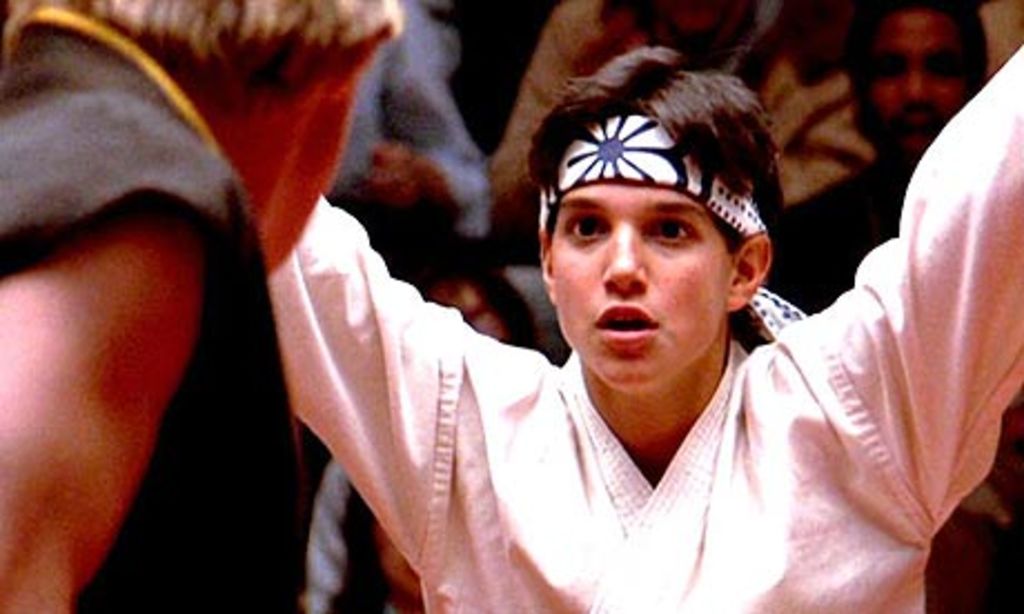 If "You're The Best" — performed by Joe Esposito — is as inspiriting a tune for Manning as it was for Daniel LaRusso (played by Ralph Macchio) who fought back to win the "All Valley Under 18 Karate Tournament" in The Karate Kid, the Denver Broncos will be in very good hands.
The Seahawks aren't exactly Cobra Kai … Well, actually, maybe they are, but I digress.
If the Peyton Manning v. Richard Sherman bout is anything like the Daniel LaRusso v. Johnny Lawrence showdown at the end of The Karate Kid, we're all in for an indelible treat this coming Sunday. Let's hope Esposito's encouragement is just what Peyton ordered.
** "We Will Rock You" / "We Are The Champions" — Queen **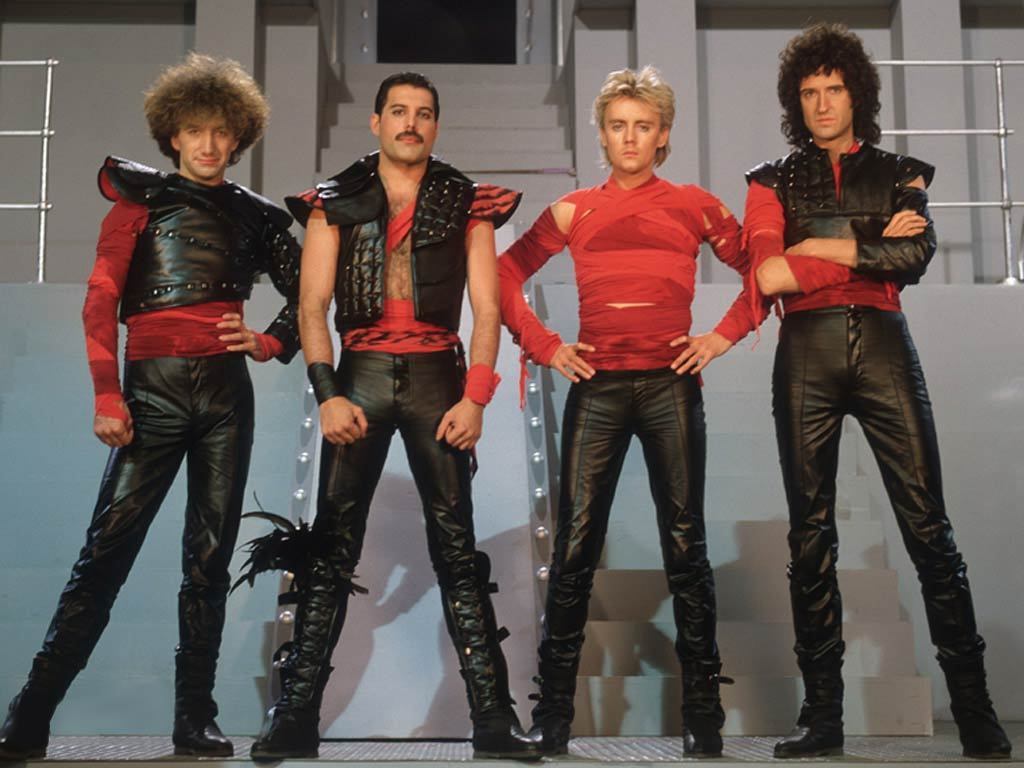 The asterisks next to the track titles indicate just what the titles themselves suggest. As long as things go according to plan for the Denver Broncos in Super Bowl XLVIII, this double-whammy that consists of two of the most prevalent rock songs in history — Queen's "We Will Rock You" and "We Are The Champions" — should be blasted on repeat for days on end … At least until the victory parade.
**Both tracks should be added to your Super Bowl Playlist if the Denver Broncos succeed in defeating the Seattle Seahawks.
Honorable Mentions:
"Eye Of The Tiger" – Survivor
"Another One Bites The Dust" – Queen
"All Eyez On Me" – 2Pac
"The Final Countdown" – Europe
"Hungry Like The Wolf" – Duran Duran
"Gonna Fly Now (Theme From 'Rocky')" – Bill Conti
If you have song suggestions or playlists of your own for the upcoming Super Bowl, feel free to list them in the replies.
Written by Samuel Lang of 303 Magazine.
Featured image of Super Bowl XLVIII courtesy of Patrick at DenverSportsWalls.
Artist photos and videos courtesy of each respective film, artist and record label.