After becoming wildly popular for her roles on the MTV television shows "Ridiculousness" and "Rob Dyrdek's Fantasy Factory," Chelsea "Chanel" Dudley (aka Chanel West Coast) seems to be on a collision course for an unconscionable amount of success in a field that she's long pursued a professional career in…Music.
This may come as a bit of a surprise for many, as Chanel's musical endeavors, before this year, hadn't entirely surfaced into mainstream limelight. She enters the world of hip hop and R&B as a rap artist with a penchant for all things haute couture and glamour, and an unbridled enthusiasm for interminable prosperity.  And with the help of Young Money Entertainment (who she signed with this past May), Chanel is poised for a long-term musical career.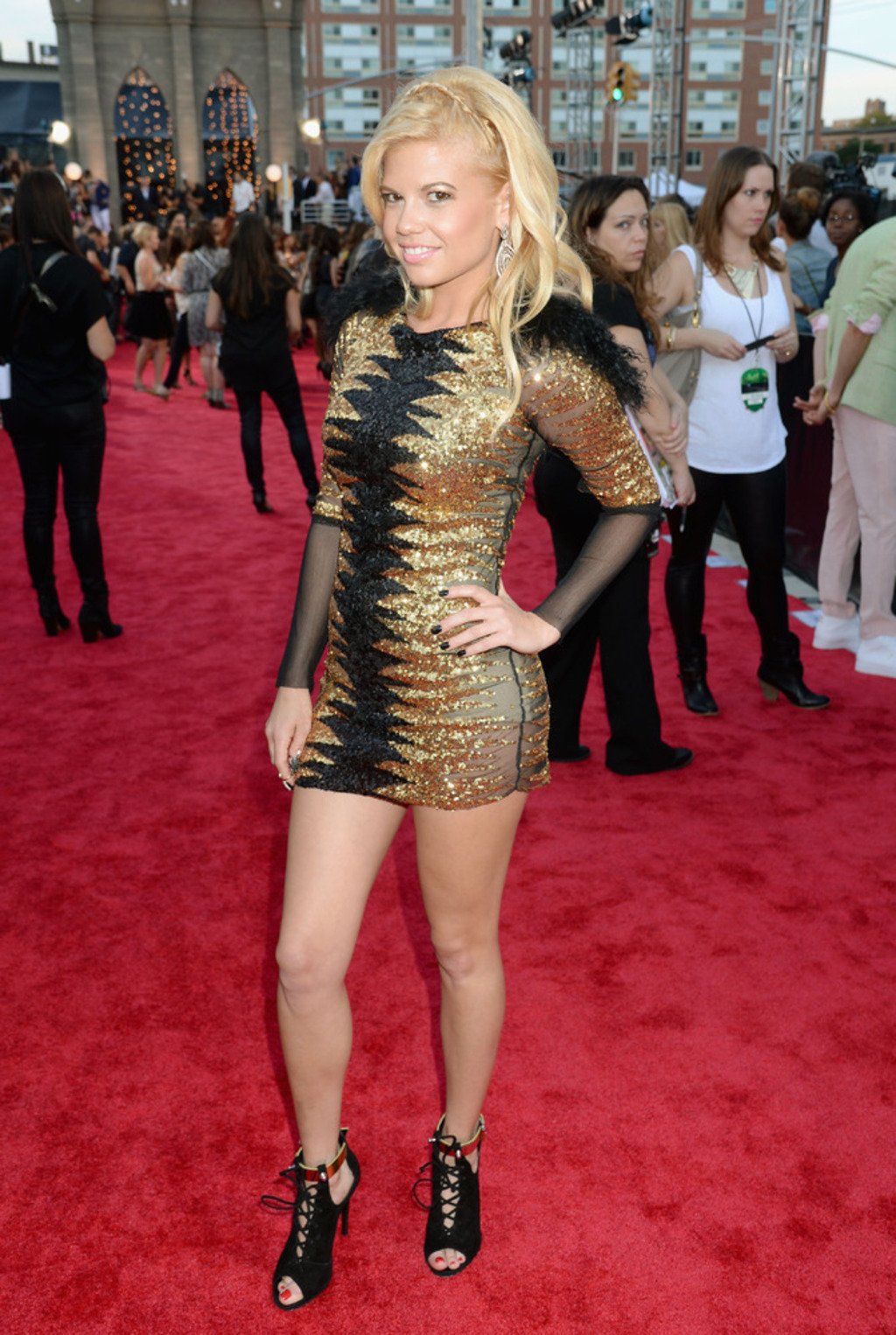 Chanel's highly acclaimed debut mixtape, Now You Know, was released on July 9th, 2013 and features collaborations with artists like Snoop Dogg, French Montana and Robin Thicke. The music video for her lead single, "KARL" (which pays direct homage to world-renowned Chanel and Fendi fashion designer, Karl Lagerfeld), debuted on Entertainment Tonight and has received over 500,000 views on YouTube. (You can find Chanel West Coast's music video for "KARL," below the interview.)
Chanel's first nationwide tour, "The Punch Drunk Love Tour," brought her to the Mile High City of Denver where she put on quite the spectacle, putting any doubters of her lyrical and stage performance ability, to rest. Chanel berated the audience, line after line, rapping and singing her way through an hour-plus long setlist. She put in a truly respectable amount of hard work on stage as she even rapped through lyrical verses that the guest features on her mixtape had originally written and performed for Now You Know.
But, what seems to stick the most, is that Chanel (a first time touring musician mind you) took the time to converse with and express her appreciation for the audience in attendance. She seemed to thoroughly enjoy every second that she was able to spend on stage — doing what she loves to do the most.
Chanel was also kind enough to sit down with our own 303 Magazine where she divulged information about her life before and during her present prominence in music and television, her debut mixtape Now You Know, the "Punch Drunk Love Tour" and her upcoming plans for 2014.
Check it out:
303 Magazine: As most people know, you made your major debut on television on "Rob Dyrdek's Fantasy Factory" as Rob's personal secretary. What made you want to focus on a path in the music industry, and the hip hop scene specifically?
Chanel West Coast: I've been doing music my whole life. My dad's a DJ, my mom's, you could say, a heavy metal rock chick — my mom used to manage this band, Slaughter. I grew up around a lot of music, basically. And since I was little, I was in singing lessons, [and] dance. Like I used to play violin in high school. And I always wrote poetry. That's kind of how I got into rapping … Through writing poetry.
I remember, I read that book by Tupac, The Rose That Grew From Concrete, and I was like, 'damn. Tupac is a real poet.' I just started writing poetry over beats and that's how I started rapping.
303: So, since you grew up with such a musically involved family, what are some musical influences that have inspired you personally?
Chanel: Definitely Tupac. He's a big influence on me rapping. But, as far as female artists … Gwen Stefani. Especially because I love how Gwen Stefani went from being in a rock band [to] going and being a solo artist, doing hip hop music. I really looked up to her because I would love to do the same — start out doing hip hop music and one day getting to do another genre.
303: What have the past six months been like since the release of your debut mixtape, Now You Know, along with signing to Young Money Entertainment?
Chanel: Fucking crazy. I've been filming as many visuals, like music videos for songs off the mixtape, as I can. Doing as many gigs as I can, aside from even this tour. It's just been really hectic; a lot of people wanting to interview me and stuff — it's pretty crazy. Putting out that mixtape has really launched my music career fully.
It was weird because you're on a TV show and people know you from being on TV, but I couldn't even afford a car.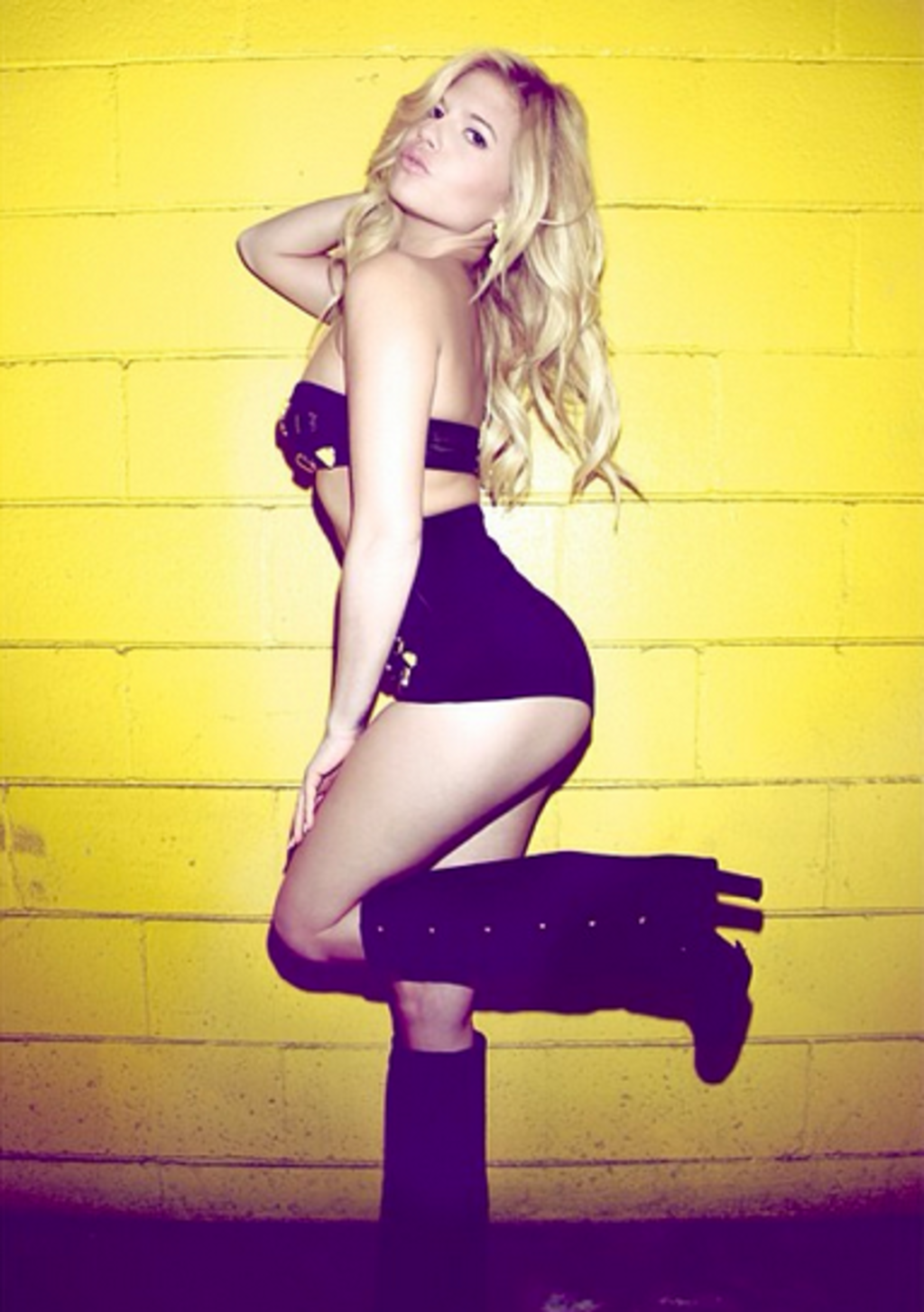 303: Since "The Punch Drunk Love Tour" is your first tour ever, what has it been like? And how has it been going?

Chanel: Great. It's been a lot of fun. We're raging really fucking hard. Like I just got my voice back; I didn't have my voice for the last two shows. I just went out there and did whatever I could. I can rap with a raspy voice, but singing [is a lot tougher].
303: Have there been any positive or negative changes in the perceptions that people have had of you since your music career has taken off?
Chanel: It's all positive. What I've always wanted to do is music. Like I met Rob [Dyrdek] through my Myspace music page … And when Rob first put me on "[Rob Dyrdek's] Fantasy Factory" he knew I was aspiring to be a rapper and that's why he was like, 'do you want to be my rapping receptionist?' It sounded funny being a rapping receptionist.
303: So, it just worked out that you wanted to rap and he needed a receptionist, and that he liked the idea of combining the two?
Chanel: Yeah, it worked out. But also, it kind of was a setback for my music because people, I think, thought it was a joke that I'm a rapping receptionist. They didn't get that I really do music, [that] I'm a real rapper. So, it was harder for people to take me serious. But, I definitely like being known for my music more than TV stuff.
 303: So, now it's all about getting people to recognize you for your music career?
Chanel: Exactly. I want to be known for that first and foremost.
303: What are some of your favorite tracks to perform from Now You Know?
Chanel: I love performing "Mazel Tov" because that song just gets fucking so hype. And it sounds super sick with my drummer, Steven [J. Robinson]. And "Punch Drunk Love," which is why I called the tour the "Punch Drunk Love Tour," that's my favorite song from my mixtape. I don't like to listen to my own music over and over because that's kind of weird, but that's one song that I actually would. I listen to it all the time in the car and I'm like, 'am I a nerd for listening to my own song all the time?' [Laughs]
303: If you could choose one person to collaborate with next, who would it be?
Chanel: Li'l Wayne. It's really cool to have someone at that level believe in me. To do a song with him would be life-changing. I'm sure that we're gonna have a song together on my upcoming album. So, it'll be happening soon.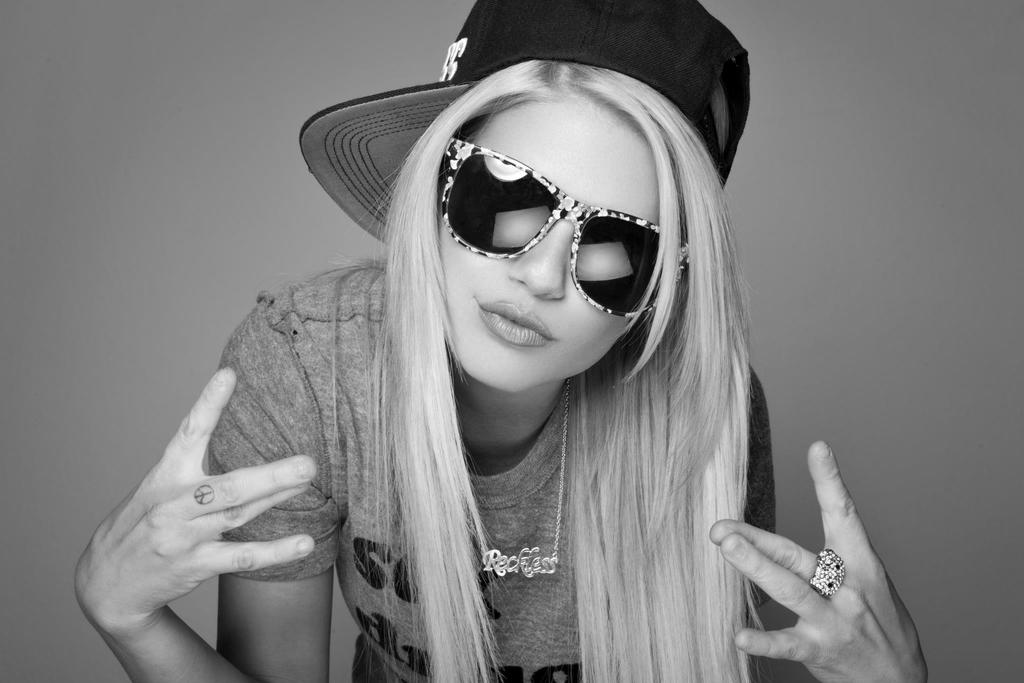 303: Do you enjoy singing or rapping more when you're performing?
Chanel: That's a good question — I like rapping, but to be honest, I love singing. I'm good at coming up with lyrics … [But] coming up with singing stuff [like melodies] is harder for me, so that's how I got into rapping more. I love to sing … I'm just better at writing rap songs.
 303: So, what was life like before your music and television careers took off?
Chanel: It was interesting. My life was definitely not as exciting. I would say I didn't stress as much back then. Now, I'm just so stressed about my career. Definitely, it was a lot harder [though], cause I was broke. Like I could barely afford a cheeseburger. I remember when Rob [Dyrdek] asked me to be on the show ["Rob Dyrdek's Fantasy Factory"] like that day, scrounging up change to get McDonald's. Even on the first two seasons of "Fantasy Factory," I was so broke … It was weird because you're on a TV show and people know you from being on TV, but I couldn't even afford a car.
303: Do ever miss some of the "normality" of life before you were on television?
Chanel: Yeah. I didn't used to be as much of a stress case; I get stressed kind of easy now. My career is so important to me and the more you get deeper into it, the more you care about it and want it to be successful. I was a lot less stressed and a little more easy going before. I was just a normal person, I guess.
When I just saw my family in New York, [I was able] to pay for the whole dinner for my family — that's a cool feeling
303: Okay, then what's the best thing about your life right now?
Chanel: Definitely making money. That's the best part. [Laughs] The best part is making money and being able to afford nicer things, like I can help my mom out who struggles. When I just saw my family in New York, [I was able] to pay for the whole dinner for my family — that's a cool feeling. [And] being able to buy nice things that I never had.
303: Definitely an awesome feeling. What are your plans for 2014? Any chance we'll get a new album? Or another tour?
Chanel: Yeah, I'm working on my debut album and planning to release that in March or April, if all goes accordingly. And [I] definitely want to tour next summer. And [I'm] working on some other little projects; I want to do a documentary type film or TV special, so that's definitely in the works. And I'm the female face of Trukfit, Li'l Wayne's clothing line. So, doing a lot of stuff for them in the upcoming year.
Check out "KARL" by Chanel West Coast:
Written by Samuel Lang of 303 Magazine.
Photos and video courtesy of Young Money Entertainment, Chanel West Coast, Rogers & Cowan and S Dot B.