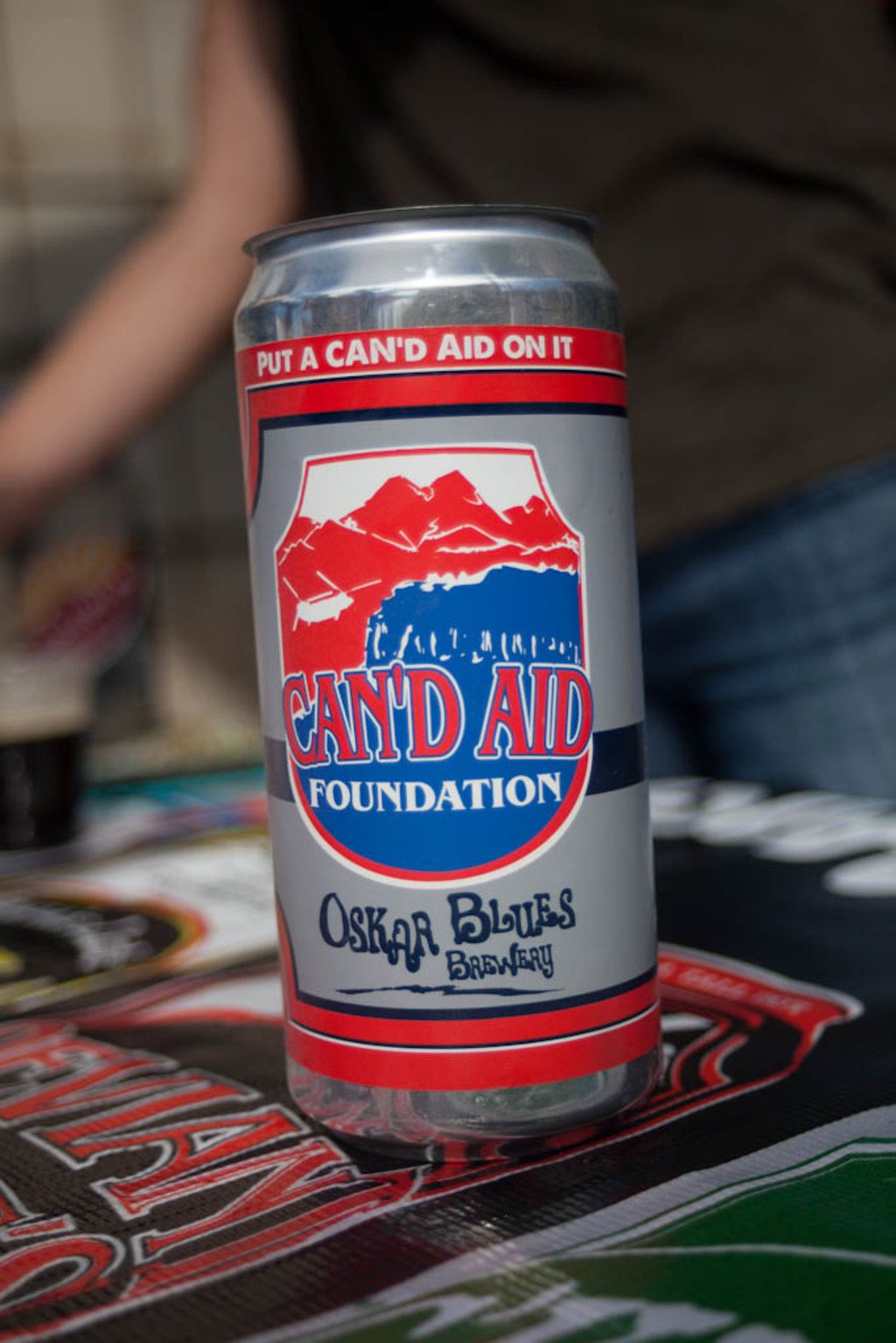 What: Oskar Blues' foundation currently raising funds for Colorado flood relief
Where: Lyons, Colorado, home to the 100 year old barn where the first Oskar Blues beer was brewed
When: The next fundraising event, the brewery's CANiversary, will take place December 6th  
Oskar Blues makes some mighty tasty beers, but it's more than just a brewery. From the beginning, this Colorado-born business has maintained a hands on, community-based approach, creating a successful company that operates more like a family. An idea that had been in  the works for a long time, Can'd Aid was in the planning phases when flooding devastated Colorado this year, destroying homes and businesses and cutting off towns as the waters demolished roads. One of the hardest hit areas was Lyons, the birthplace of Oskar Blues and the home to many of its employees.
With the sudden need for support in a community that has been built around independently owned businesses like his own, Oskar Blues founder and owner Dale Katechis and his team immediately turned their efforts toward helping those around them that had been affected. As Can'd Aid director Diana Ralston explained, the devastation in Lyons affected the company so deeply because "it's not close to home, it is home." In a little more than two months, Can'd Aid has raised nearly $250,000  through donations from business and individuals, a personal donation from Katechis, and both out of state and local fundraising events like the beer festival I had the chance to attend last month at Home Made Liquids and Solids. That money has been given directly back to individuals, businesses and organizations that were directly affected by the flooding.
In a small town like Lyons where the local economy depends largely on visitors in the busy summer months, any loss of business can have a long lasting effect. Though highway 36 is now reopened, winter is coming fast and the losses from long-receded waters continue. That's why Can'd Aid's fundraising efforts aren't slowing down as they strive to reach their goal of raising $500,000 in donations by the end of the year.
On December 6th, Oskar Blues will be celebrating their CANiversary in Lyons, offering a perfect opportunity to visit the town,drink some brews, and help this foundation reach its goal. If the festival I attended is any indication, this celebration will be filled with the brews that have made Oskar Blues a Colorado favorite, local music, plenty of food, and some of the most welcoming people in the state.
With Oskar Blues now found in 32 states and four countries, Can'd Aid's efforts to help communities won't end in Lyons. As originally intended, this foundation will soon be raising funds for community based needs throughout the country as this company strives to maintain its close-knit culture even as its reach expands globally.
To learn more about Can'd Aid, see a list of upcoming events, or to make a donation, visit the Oskar Blues Colorado Flood Relief Fund page.
All photos by Jackie Collins