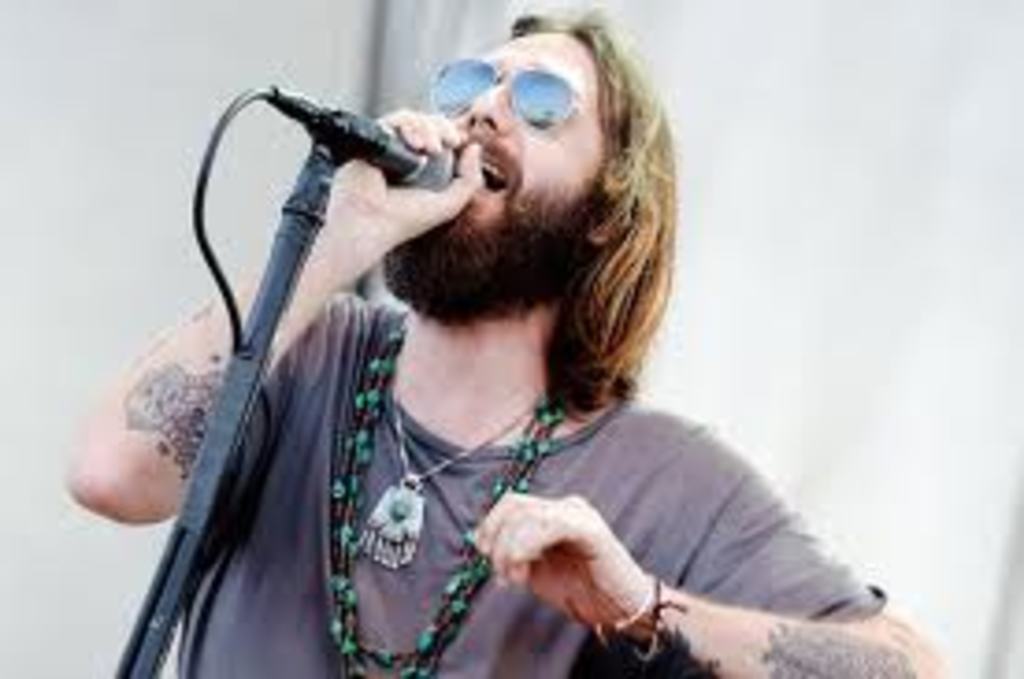 Last week, after a two-year hiatus, Rock and Roll heavyweights The Black Crowes tore through Colorado on an epic four night, two city, sold out run. The Colorado leg of their Lay Down With Number 13 world tour began with a stop at the Boulder Theater which seemed all too fitting, considering that the lyric that they named their tour after came from their 1996 hit "Under A Mountain." And although they did not play their tour's namesake track until their first night at The Ogden, the Crowe's Colorado fans were treated to a week of impressively comprehensive set lists. The sets included songs that spanned the entirety of the bands 23 year discography was well as diverse covers of Rev. Charlie Jackson, Joe Cocker and The Velvet Underground, all of which paid homage to the multitude of influences that has allowed the group to defy strict genre categorization as well as last the test of time.
In an oasis surrounded by a desert region of the country both geographically and in terms of it's music scene, Denver and Boulder residents truly are spoiled with such a well rounded array of genres coming through on an almost nightly basis. However, after an uncharacteristically long fall full of late season red rocks shows, jam bands, EDM sensations, and underground hip hop, the Mile High city seemed to be going through a dry spell in the Rock and Roll department. Luckily, just as the cold weather descended on the front range, The Crowes provided a refreshing change of pace.
Noticeably absent from the crowds each night were the high schoolers and undergrads toting glowsticks and relentlessly pushing their way to the front row. And even more importantly, each night lacked attention grabbing distractions that musicians have taken a liking to recently. Talk is cheap in Rock and Roll (and to be honest, opening acts are just plain unnecessary when you are The Black Crowes) and Chris Robinson got straight down to business every night with hardly more than a sentence to start each night off and just enough carefully chosen words at the end to leave the crowd wanting more. And, this tour's addition of slide guitarist Jackie Greene, psychedelic backdrops, and each night's two song encore more than made up for the band's fashionably late arrival on Wednesday night. All in all, the eight hours of Black Crowes music encompassed in the four night run was a reminder of what real rock and roll is supposed to be like.
Night One – Boulder Theater
Highlights: Thorn in My Side's palpable emotionality and Chris Robinson playing the harp while Jackie Greene traded in his guitar for a mandolin.
Covers: Let It Bleed (The Rolling Stones), Quinn The Eskimo (Bob Dylan), God's Got It (Rev. Charlie Jackson).
Night Two – Ogden Theatre
Highlights: Watching the band play off of Colorado's love for The Grateful Dead with some seriously inspired guitar riffs, including previously unreleased rarity Paint an Eight.
Covers: Hush (Deep Purple), Powerman (The Kinks), Willin' (Little Feat), Hard to Handle (Otis Redding).
Night Three – Ogden Theatre
Highlights: P 25 London and overhearing about 25 people saying this setlist was the best they've seen in years.
Covers: Dreams (Allman Brothers), Torn and Frayed (The Rolling Stones), Oh Sweet Nothin' (Velvet Underground)
Night Four – Ogden Theatre
Highlights: They thankfully didn't feel the need to play their most famous hit, She Talks to Angels every night and saved it for their night four encore. Also, very impressively, the band only repeated 5 songs the whole run, most of which were covers     anyways.
Covers: Feelin' Alright and Medicated Goo (Traffic), Everybody Knows This is Nowhere (Neil Young), Space Captain (Joe Cocker) Hard to Handle (Otis Redding), Boomers Story (Ry Cooder).