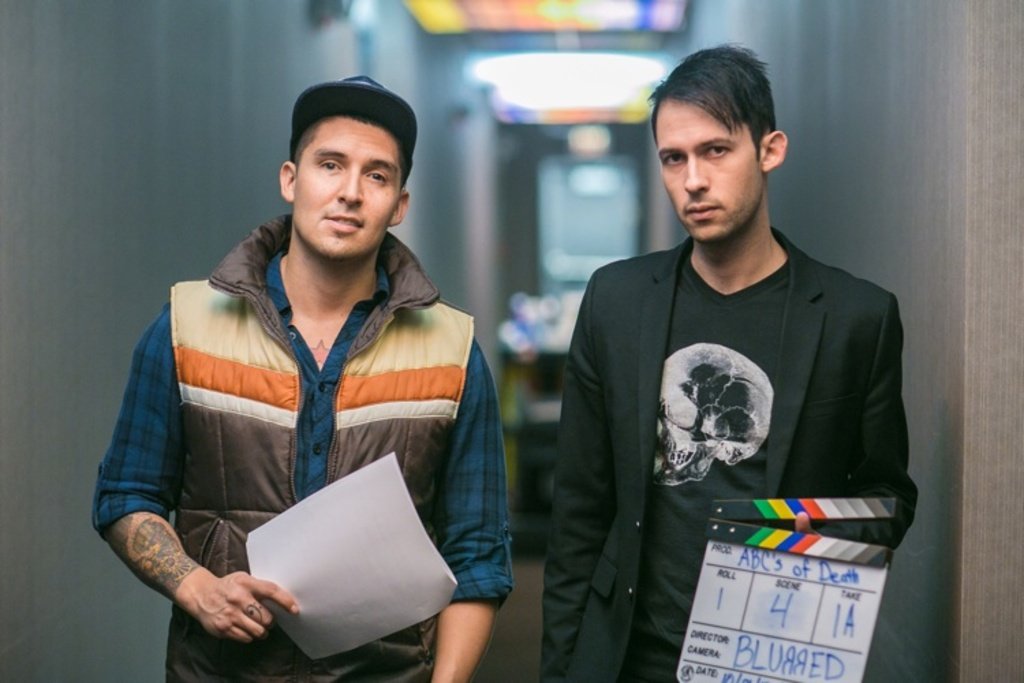 Music videos have become integral pieces in the commercial puzzle that determines an artist's longevity and success. Artists like Korea's pop sensation, PSY ("Gangnam Style"), and the reinvigorated Miley Cyrus ("Wrecking Ball"), have become uncontrollably popular on a worldwide scale, solely because of music video extravaganza. Lady Gaga can attest to the fact that music videos do wonders, after much of her multi-platinum success can be attributed to her wildly shocking and resolutely risqué plethora of music videos that total more than a billion-plus views. She's then capable of maintaining a steadfast relevance in current pop culture even when album sales and relevance begin to plummet from commercial marketability.
In an age where the typical "one-hit-wonder" can be manufactured and distributed with ease, such pop culture relevance is vital for artists around the world — especially those that are fading from the limelight.
These specific artists, and millions more, are living proof that music videos have become an absolute necessity — a solution. Film and music, a mutualism between the finest of arts.
Denver filmmakers and the co-founders of Blurred Pictures, Rosco Guerrero and Christopher Dodge, are completely aware of this symbiotic relationship that film and music share…And they're loving every second of it. From music video work with artists like The Crystal Method and EC Twins, to commercial work with Beta Nightclub, Black Hole Recordings and ToolRoom Records, Blurred Pictures is the real deal.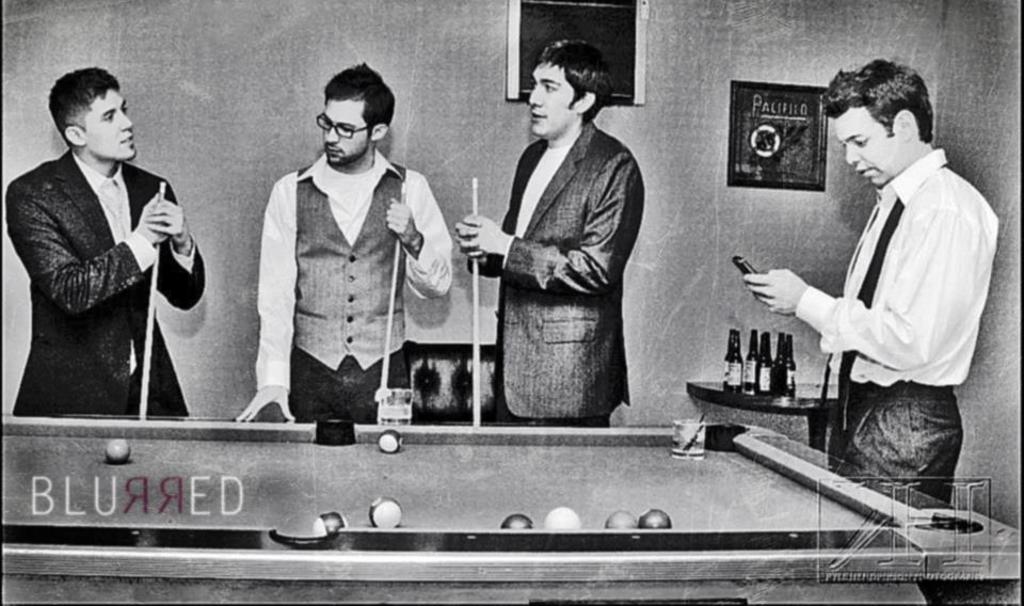 Their expansive portfolio that spreads across all genres, all formats and all styles of film, speaks for itself. But, before the seven-man crew, before the frequent trips across the country for various video shoots and before their journey into Denver nightlife took place, Blurred was birthed from two intrinsic values in any creative field: dedication and hard work.
Lights. Camera. Action.
Radiant expanses of beach outlined by a sky soaked in the deepest of blues, strobes flashing in disarray as dance floors burst to life in euphoric energy, visceral images of humanity in its finest, most vulnerable state, up close and in the flesh.
This. Is. Film.
But, what you're missing is the real story. The real story comes from those that sit behind the camera. The people that sweat, bleed and breathe film-making. Sacrificing everything, so that those of us that are fortunate enough to do so, can witness the spectacle set before our very eyes.
Blurred Pictures has their own story to tell. Because it's all uphill from here.
A couple of beers in hand at a lonely table in the center of a vacant bar within Denver's own SIE Film Center, Dodge and Guerrero sit, chatting in nostalgic bliss about their commencement into film. "The amount of production [on a film set] would be like, me and a camera, and my buddy holding a fucking reflector…The only reason there was a reflector is because I thought that looked cool. I had no idea what it did," Guerrero jokes.
"I'm definitely the type of personality that says, 'Yes' first, then figures out how to do it." An honesty that feeds directly into the ambitions that both Dodge and Guerrero hold firm to their craft. "[We were] two guys that would never run into each other otherwise."
Guerrero and Dodge first met in downtown Denver at Metro State University in 2010. Each one as passionate as the other in regards to their plans for the future, and specifically in film-making. The friendship began when the two enrolled in Mr. Kinney's class — a Video Lighting film requirement. Dodge, having had a bit of film production experience — various short films and local productions — caught Guerrero's attention immediately, after volunteering a story of his own film work in the local Denver industry. A few hours and a few beers later at Summit Music Hall, and the two were off and running.
Said of their first music video shoot together for local rapper, Input, "Everything that went wrong, everything that could've gone wrong, we did wrong — it was glorious, though."
And in that glory came Blurred Pictures. A music video, short film and commercial film making machine; honing in on and utilizing the numerous talents that each person brings to the table — maximizing output and quality.
Everything that went wrong, everything that could've gone wrong, we did wrong — it was glorious, though.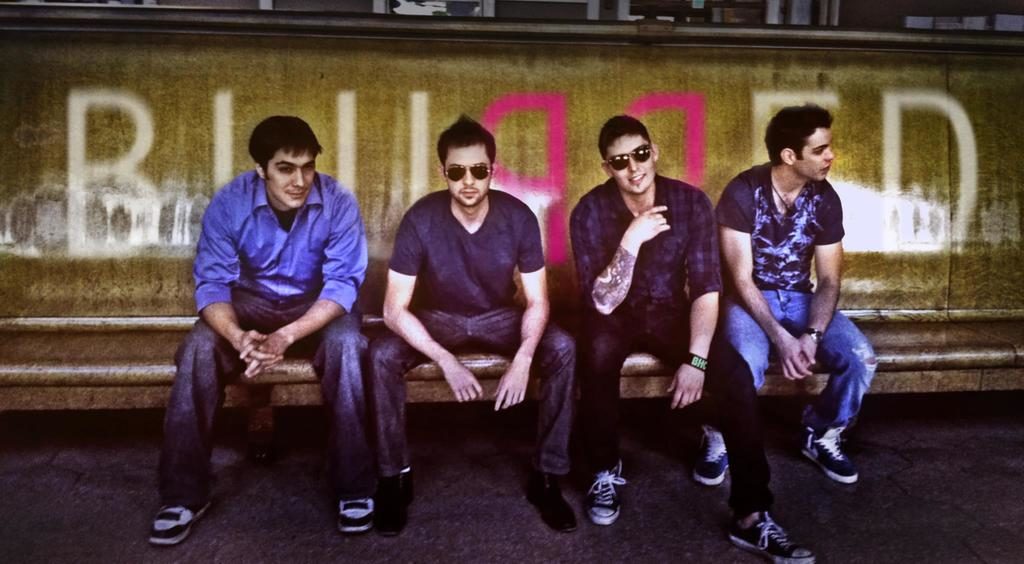 "The reason we started doing music videos in the first place is because we both had a huge love for music. To marry the two [Film and Music] just seemed like the obvious thing to do. I mean, we met at Summit [Music Hall]. It's a music hall. I mean, that's the name of it. I think that was foreshadowing. I think that just … speaks on a lot of different levels about how we love film and music, in general," explains Dodge, a bit more pensive of the two. "We love all of the Denver music scene."
It's not often that you meet two people with the same intensity and propensity for unadulterated success. There was an instilled commitment to their passion, and a shared conviction about realistic aspirations and intentions that Blurred should and would meet. With an ultimate goal in mind: feature film.
"The only way to get good at [making films], is to make films," Guerrero adds. "But, we've kind of found a cool little way of making movies, little narrative short films, as music videos …Our last one, for the EC Twins; that's a movie, man. That's a little fucking short film …We get paid for it. So, we're able to live and survive. And also make movies. And keep on moving forward towards our goal of making feature films." The grinding of chairs being stacked upon nearby tables signals the looming closing time. Even this horrid racket couldn't deter their focus. We were talking film. We were talking music. There was beer. This was Blurred. "A huge chunk of really great directors right now started out as music video directors … It just makes sense, it's a logical progression."
The nature of the industry has actually changed quite a bit. There was a time where you had to be in L.A. to do things. You don't necessarily need to do that anymore.
But, with this logical progression comes the the progression and migration towards a larger, more reputable and credible music and film market, right? Something of a Los Angeles or a Chicago or a New York? Right?
Wrong says Guerrero. "The nature of the industry has actually changed quite a bit. There was a time where you had to be in L.A. to do things. You don't necessarily need to do that anymore. Everything is wide open … I just don't see us leaving." So, Denver is home for Blurred. And it will remain home — at least for the forseeable future.
But, since Denver, in actuality, is a much smaller media market than say, Los Angeles, Blurred must stay ahead of the game. Innovation is imperative when attempting to stay afloat, without getting lost in the sea of production companies that operate within larger commercial markets. "It's like chess … We're thinking three and four steps ahead always. Every single thing that we do is always some sort of strategy to further our goal of making feature films," says Dodge. "The catalyst for change is always the first step in growth."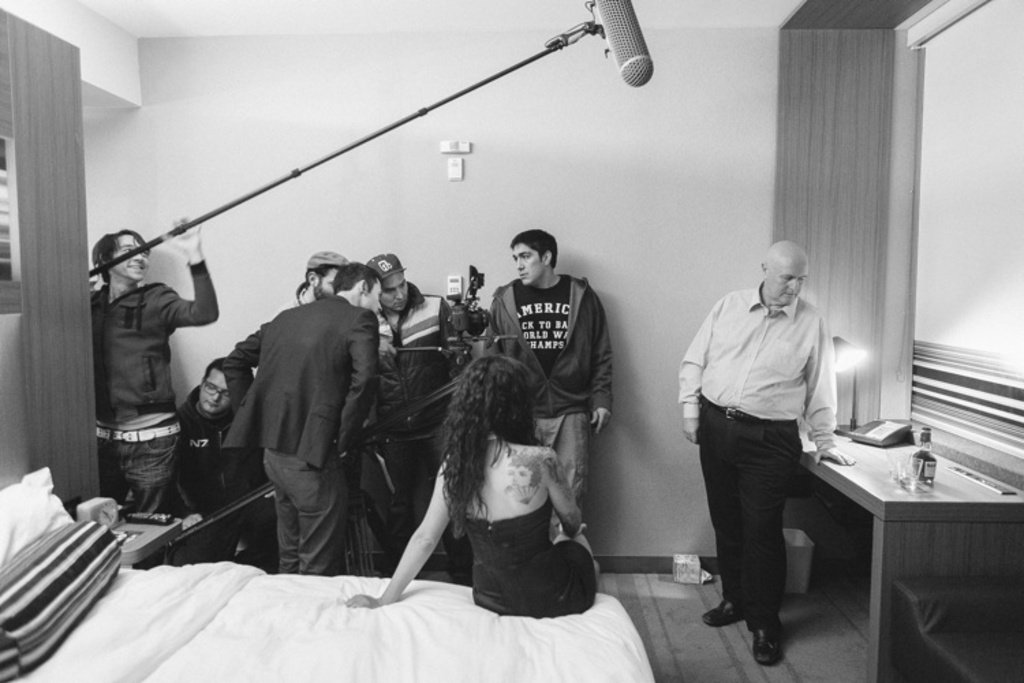 And Blurred will stay afloat, especially with the motivation to work with larger level artists. Artists that have national pull and attention, artists that have a loyal, dedicated fan-base. Artists like Glitch Mob. Guerrero concurs. "I think we could make a fucking epic music video for Glitch Mob, cause you could do anything, you know? And, what's cool about electronic [music] is that we've made … a splash within the electronic music scene already, that it's very possible. It's feasible that [it could happen]."
And within the electronic music scene — and a majority of artists from all genres — comes this receptiveness to creative ideas and creative judgment that resides within Blurred Pictures. Artists open to interpretation and, many times, needing interpretation from another's perception. It's here that Dodge explains that at certain times creating a music video is much like painting a picture on a blank canvas. The entire narrative storyline and creative outline that is drawn up for the music video is crafted by team Blurred.
"Initially, when I first had this naive concept about … making music videos for bands … I assumed, because I was a creative person and imaginative, that … every band would come to you and say, 'We want a music video and this is a script,' essentially. This is the idea that we want. Hit these plot points … I couldn't have been more wrong. It's the complete opposite. They'll come to us and they might have a vague, vague idea of like, some sort of emotion or maybe even an image. Most of the time, they'll give us a song, and say, 'Go.' 'Run.'"
Dodge hits on the main concept that as filmmakers, even for music videos, they are hired to be the creative brains, the creative geniuses behind it. But, here, with total control. "We have almost one hundred percent creative reign, which is unheard of in almost any other genre."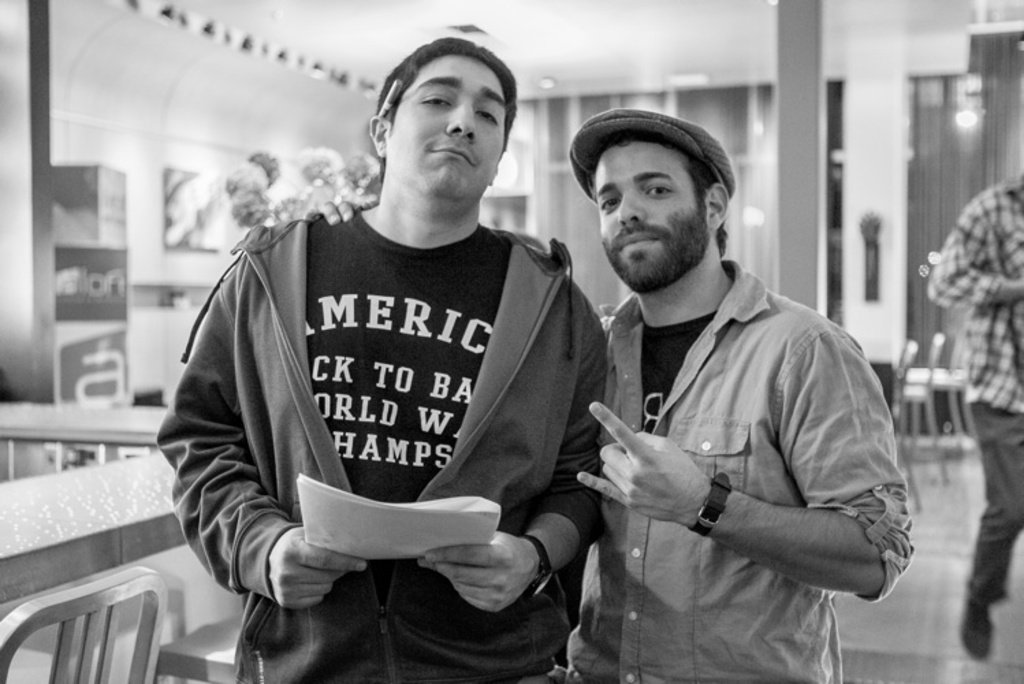 "The bigger artists that we work with … are the guys that are a little bit more open to doing whatever. They could hire anybody, right? It's not like they're like, 'Here, come film my shit,' they're like, 'No, we want those Blurred guys,'" Guerrero chimes in. Proving that the real ingenuity that you may see in a music video may not come from the artist's vision at all. It may come from an entirely different source. A collaboration of respectively different visions, putting pictures in motion with sound, blooming into the next viral music video hit that scorches across the world on Youtube.
"We could be in Toronto shooting a documentary on a DJ one day. And then, literally, quite literally, the next day, be shooting a short horror film, or in the studio editing for 14 hours straight, just pulling our hair out. At the end of the day, there's a reason that we do that — it's because we love it."
Blurred doubled in size, one year after its inception, bringing their total to four crew members when they added their Director of Photography, Fredo Jones, and their Assistant Director, Daniel Alvarez. Dodge said of the many faces that would come in and out of Blurred's shoot that first year, before deciding on Jones and Alavarez, "[It's] who becomes family really easy with us. It's the difference between somebody that walks on to your project … and sees a paycheck, or sees the potential of what that could be. That makes all the difference in the world." Blurred currently sits at seven total crew members.
 At the end of the day, there's a reason that we do that — it's because we love it.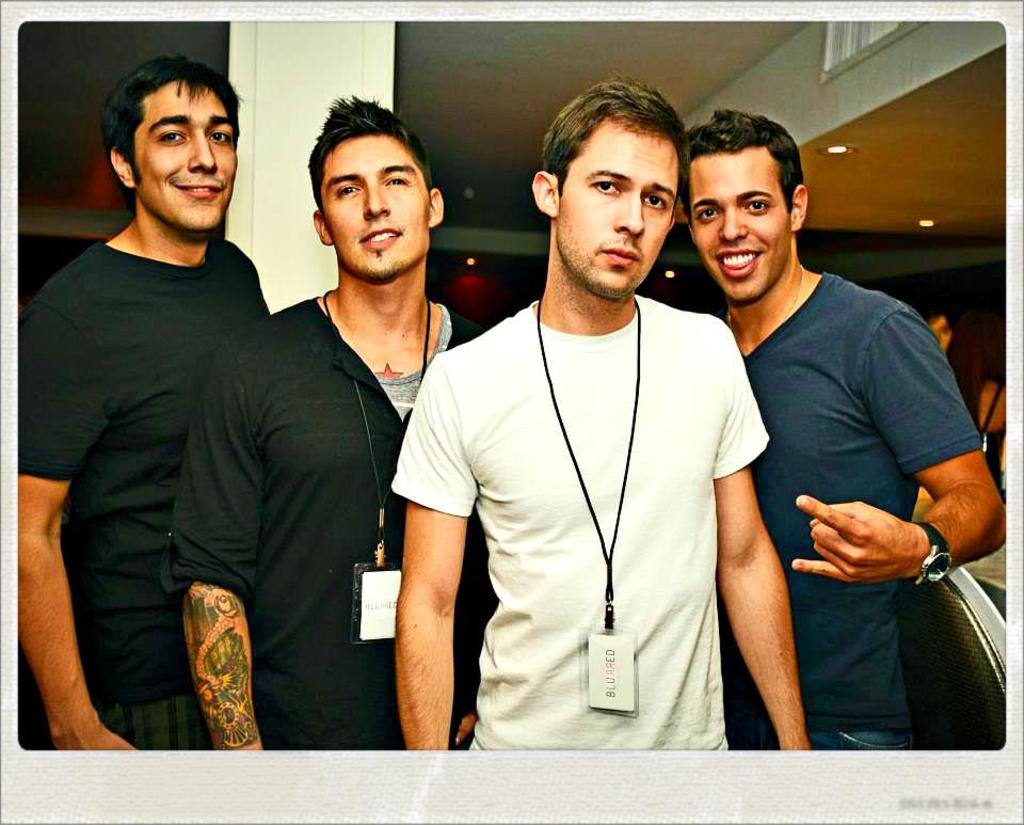 The hanging luminescence of the bar began to dim. The mugs were polished down to the last drop. And the night was moving slowly towards the next morning. Dodge and Guerrero were ready to begin their next project (An ABC's Of Death Short Film, "M Is For Maid") after a long night of editing some previous footage in the studio.
Christopher Dodge and Rosco Guerrero started Blurred Pictures because of their passion for film and music. Not because they were expecting a paycheck, any sort of recognition or commendation and certainly not for the fame — not that any of that would hurt. They started Blurred Pictures for themselves. And to this day, the same ideals still ring true.
If Guerrero had never attempted to reach out to Dodge after class that afternoon, or he had never taken the risk of bringing him in on his first music video shoot, who knows where the two would be now? But, he did take that risk — and it's certainly paid off thus far. Blurred Pictures has been built from the ground up. And up is the only direction that they see themselves heading. Their sights set on the highest objectives. Their sights set on the top.
And to anyone looking, waiting or hoping for that one big break, that opportunity of a lifetime — the time is now says Guerrero.
"It will never be the perfect project. It will never be the perfect script. It will never be the perfect time. Sometimes you've just go to pull the trigger and say, 'Fuck it, let's just do it right now.' Because, what's the worst that could happen? The worst that could happen is you make a movie."
Blurred Pictures is currently participating in a worldwide contest, in which their video, "M Is For Maid," is up for a potential spot in the next ABC's Of Death film series. You can check out their video, below. Make sure to cast your vote HERE (click "LIKE"), if you think it's worthy.
You can also find a few pieces that Blurred Pictures has produced for the EC Twins.
"Set The World On Fire" by EC Twins & Kalendr (Feat. Koko Laroo)
"Hot Summer Nights" by EC Twins, Lea Luna & Nejat Barton
Written by Samuel Lang of 303 Magazine.
Photos and videos courtesy of Blurred Pictures and Kurt Stevens.