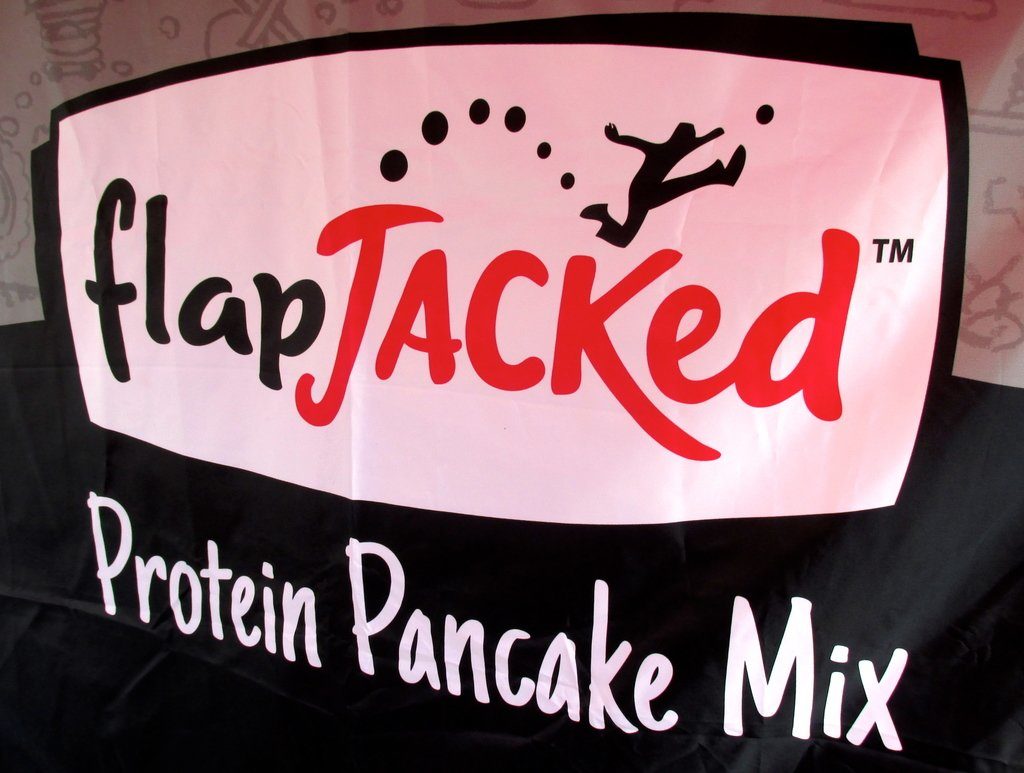 Who doesn't love pancakes? Honestly, I think you may not be an American if the smell of syrup and batter roasting on a griddle does not take you back to Saturday morning's as a child, sitting at the table in your pajamas waiting for mom to bring a batch of delicious pancakes to the table.
I almost thought about saying, "And who doesn't love protein?" But I (and I'm assuming like a lot of our readers) have had one too many of those protein shakes where you can practically taste the chalky powder ruminating in your cup. But as an active athlete I am always looking for ways to get more protein in my diet (even resorting to the "plug and chug" method when it comes to protein drinks). Luckily, Broomfield-based company FlapJacked has found a delicious way to combine protein with a classic American staple food, pancakes.
FlapJacked's Protein Pancakes hit shelves at King Soopers, City Market, Nutrition Company, and Fit Republic last week — and the response has been overwhelmingly positive. Easy-to-make (just add water), non-GMO/additives, and containing a whopping 15-17 grams of protein per serving — it is a no brainer. Plus they come in 3 delicious flavors: buttermilk, cinnamon apple, and banana hazelnut.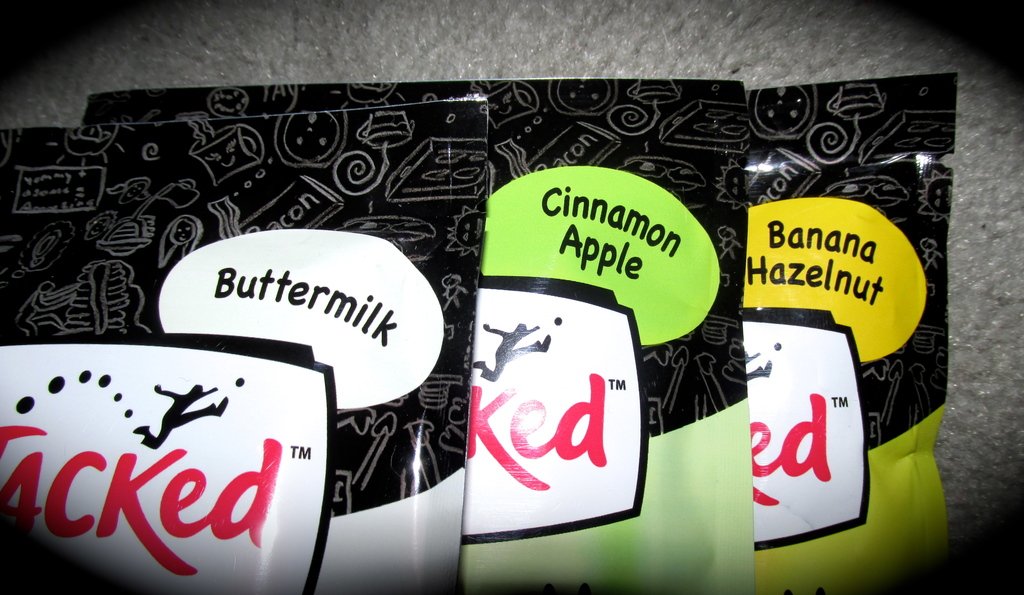 I decided to give these flapjacks a try for myself.
The keys to cooking these protein pancakes are: to add COLD water to the batter, let the batter sit for five minutes, and to cook them on a LOW griddle setting. I made the classic buttermilk flavor for 1/2 of the package, and then got a little crazy by adding blueberries to the mix. I added honey instead of syrup (keeping with the healthy theme), but plan on trying my next batch with some Nutella or almond butter.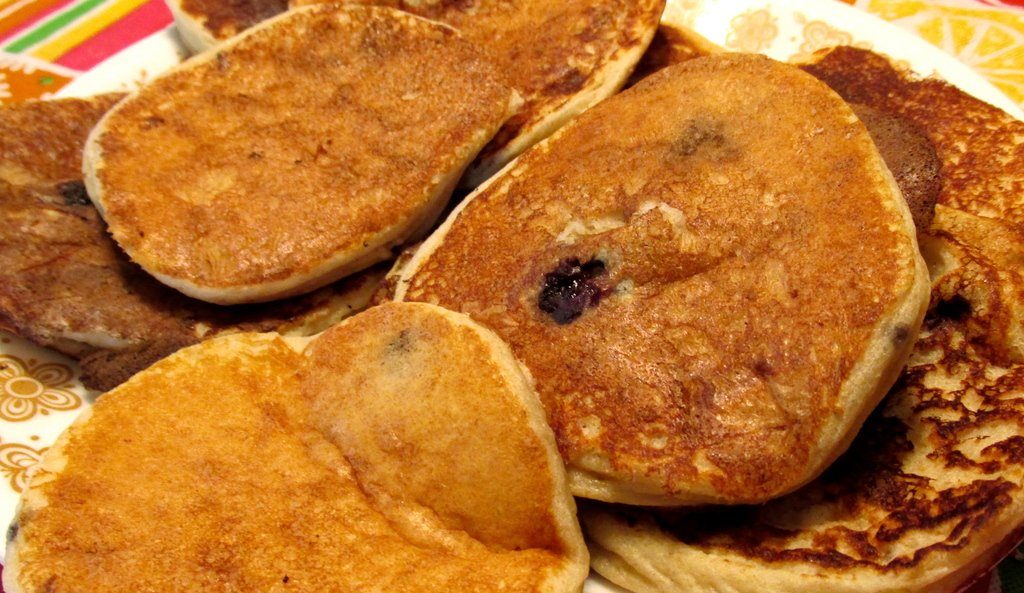 My verdict: they were delicious, and I did not feel hungry for hours. Although it is a pancake batter mix, it can be adapted to create "jacked-up" waffles, crepes, or even donuts.
If you wrote this article off as soon as you saw "pancakes" because you are trying to cut gluten out of your diet, think again. They are  naturally wheat-free (not safe for celiacs though as the oat flour is not certified gluten free).
303 sat down with Co-Founder and CEO of FlapJacked's Protein Pancakes, Jennifer Bacon, to talk hotcakes and how they moved their product out of their kitchen and into stores.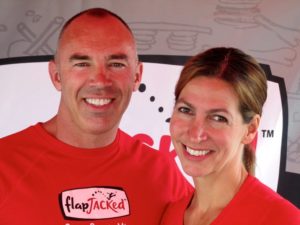 303 Magazine: You've said that your kids were the inspiration for your protein pancakes, but what inspired the choice for pancakes? Why not protein waffles?
Jennifer Bacon: Well we love pancakes. Like most American families they are just sort of a weekend thing. As a family we go out for hikes a lot, and we got tired of hearing: "I'm hungry", so we started adding in protein powder to our pancake batter. Then I noticed all of the fillers and junk we were adding into our bodies — so I started experimenting with natural ingredients, and then came up with this idea.
Products have been on shelves for about a week. How is Colorado responding to your product?
Great — the reviews on our website are phenomenal. We have given out samples at Colorado events like Fitness on the Rocks and Iron Girl, and people just love the product.
Since there really is not any competition with other natural protein pancake companies, do you guys have plans to expand to other states or are you just focusing on Colorado?
Our goal, and it may be pretty far out there, which is why it is a goal —  is to replace the regular pancakes on the American table. We are starting regional, but trying to grow as rapidly and vigorously as we can so that there isn't competition.
What is the best selling flavor?
It actually changes. At first [online] it was buttermilk, but banana hazelnut and cinnamon apple are real close seconds.

I have to ask: does the Bacon family have any plans to create a bacon flavored pancake mix?
[Laughing] You know what, we are going to have to. We joke about it because our family always says: "Everything is better with Bacon".
The directions were very easy for me to follow, but it took  Jennifer and David Bacon thousands of tries to get it right. Having five kids (aka the master "taste testers") made it easy for the Bacon's to experiment with different protein pancake concoctions.
"We made thousands of pancakes while trying to find just the right mix of ingredients" said Co-Founder and CEO David Bacon. "And believe me, we have also thrown out thousands of bad pancakes too."
But this Colorado family has finally moved out of their own kitchen and onto breakfast tables across the nation. Could you pass the syrup please?
—
You can find FlapJacked's Protein Pancakes in 4 ounce sizes at your local King Soopers or in 28 ounce packages on their website at www.flapjacked.com.
All photographs by: Holly Osborn