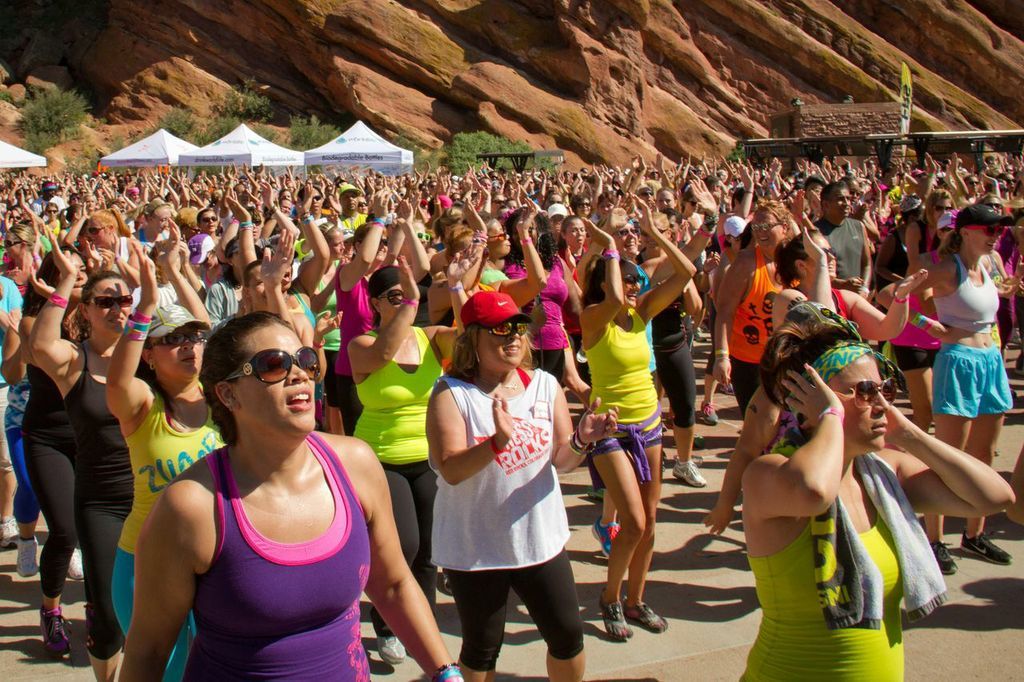 Last Saturday, July 20th, over 8,000 athletes, yoga doers, Zumba groovers, juice headers, and fitness lovers alike packed Red Rocks Amphitheatre for the third annual Fitness on the Rocks mass workout and health expo.
Kicking off bright and early with Total Body and Les Mills BodyCombat classes, participants could chose to join in as many activities as they pleased. The ambitious could be found running in the treacherous Stair Run challenge — while the tough tested their strength in the Tug-of-War contests.
People were overflowing from the intended barrier space.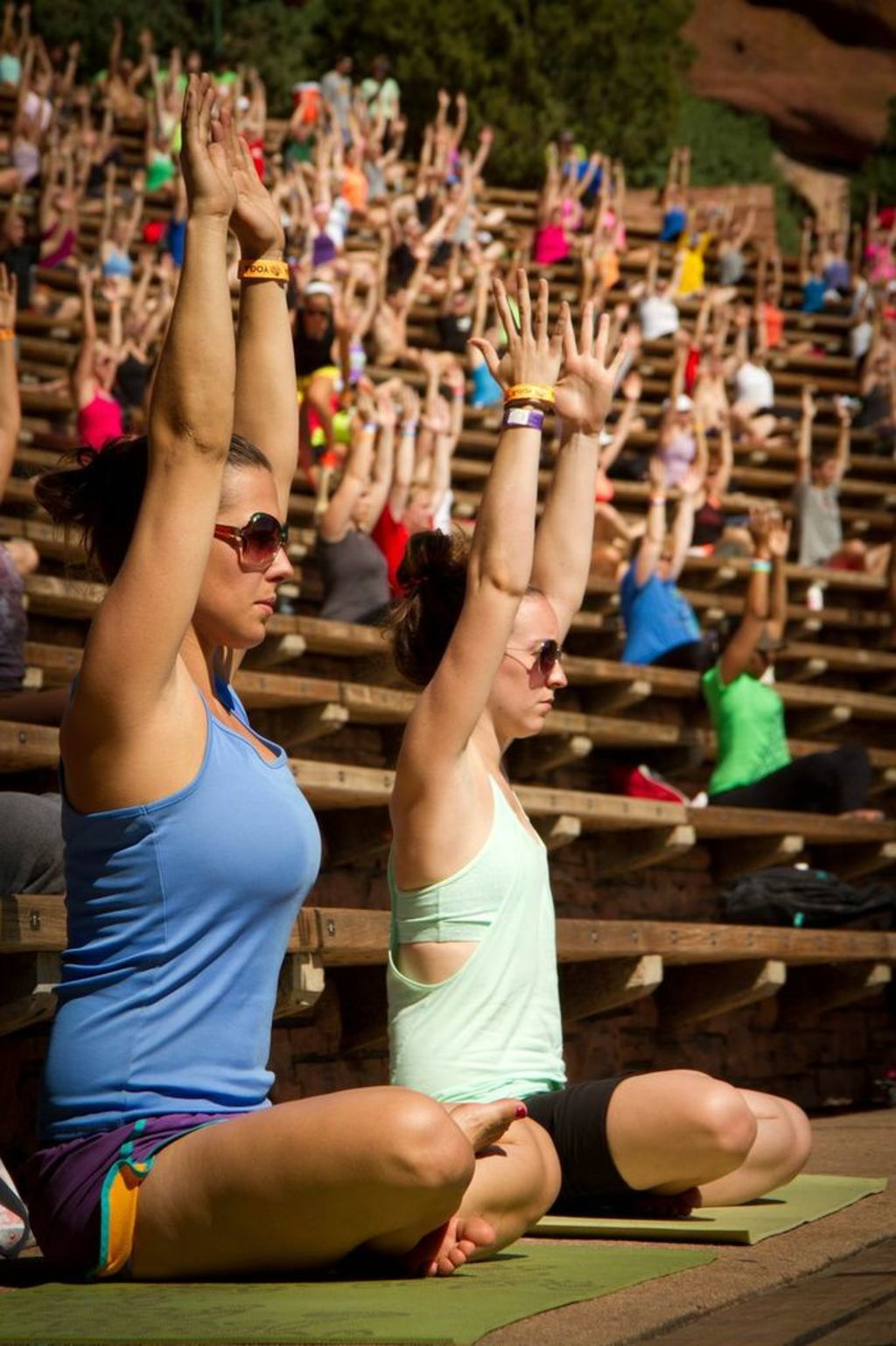 Mid-day was when the most popular activities got going. Nestled in the serene setting of the amphitheater hundreds of yogis could be found taking part Yoga on the Rocks. But take a hike up the stairs to the Top Plaza Stage? I found a music-pumping Zumba party so big that people were overflowing from the intended barrier space.
For friends Jill Berg and Jaclyn Wozniuk it was their first time at Fitness on the Rocks. When 303 caught up to talk to them they had already completed the Core Blast class and were getting ready to jump in to the Yoga on the Rocks session. Between both of them they exercise 2-4 times outdoors in the summer. When asked: "What is the biggest obstacle when it comes to exercising?" They both agreed simultaneously, "Time."
Would they recommend Fitness on the Rocks to others? "Yes — it is a lot of fun" Berg said. Wozniuk agreed: "Yes, the experience and all of the people here have been great."
Grooving to upbeat Latin tunes led by some of Colorado's best Zumba instructors I found myself "single-single-double-ing" while trying to do interviews. Tonya Logan, instructor and coordinator for Fitness on the Rocks, talked about the work it takes to prepare for teaching this class to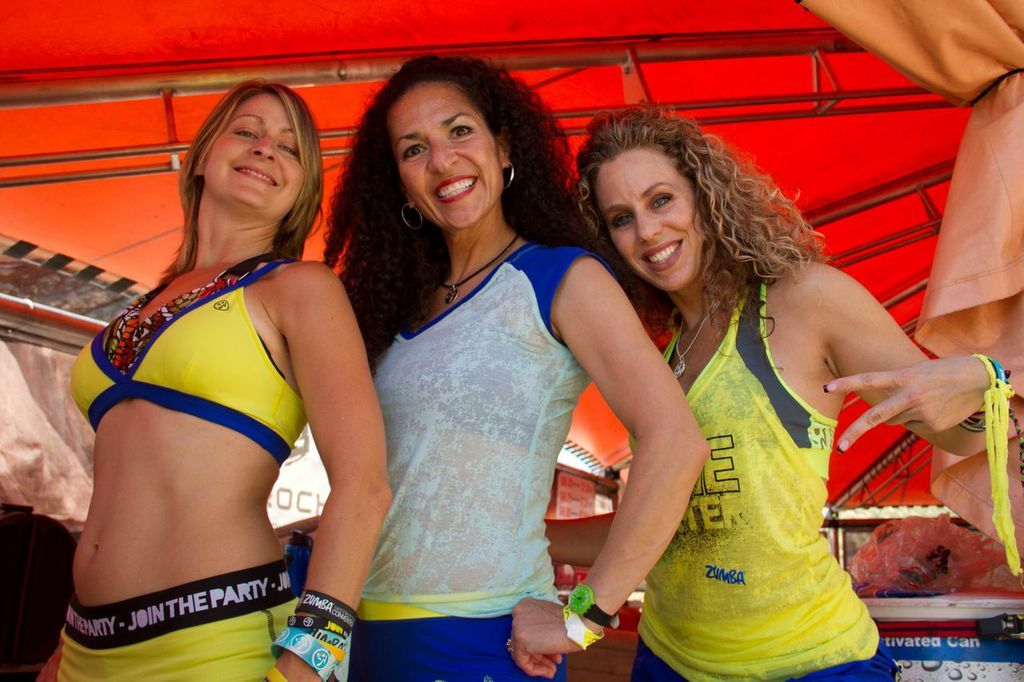 thousands of eager participants: "Each team of [4] instructors leads the group in 4-5 songs. Each team has been getting together to practice for about the last month and a half. This year we are also having a team of kid's lead some songs."
In addition to a multitude of opportunities for participants to get their heart rate up was the opportunity to visit some of Colorado's best health and fitness vendors. And I am sure with all of the health lovers wandering around it was like candy (sugar-free/non-fat candy that is of course) to their eyes too.
From Naked Juice to Flapjacked Protein Pancakes, hungry athletes could fill up on samples of some of the best health foods. Fitness establishments like Orangetheory Fitness and Tease Studio had the opportunity to spread the word about their philosophies to help people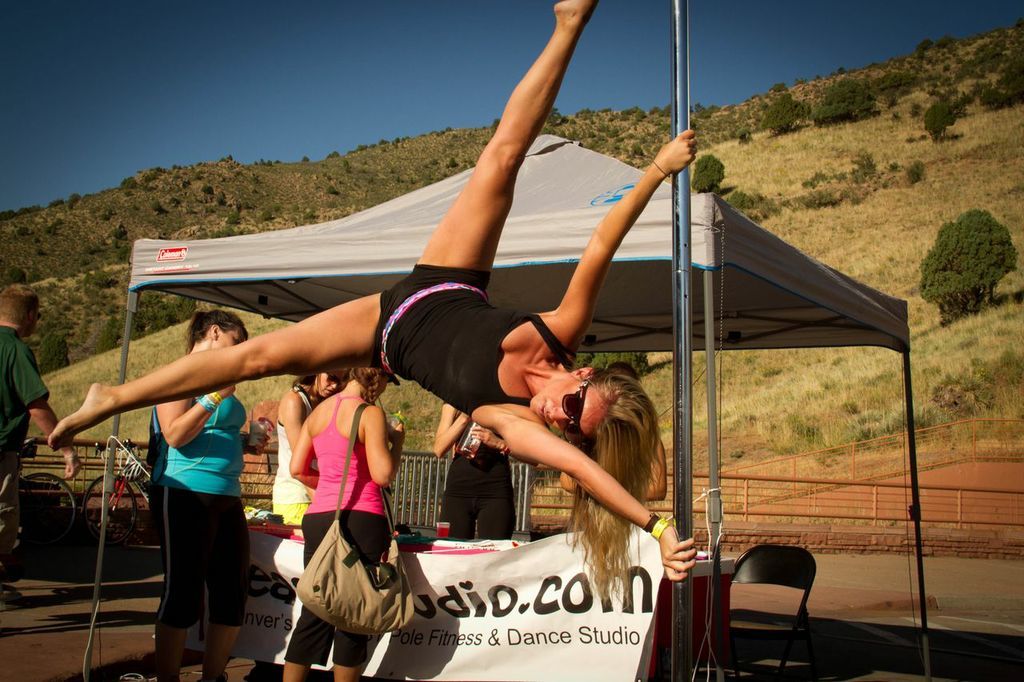 live an active lifestyle – as well as spread the circulation of exercise and membership coupons that I am quite excited to take full advantage of. If Fitness on the Rocks was just a beginning step in someone's health journey I am confident they left with the tools to continue into the next step.
Drew Miller, representative for MusclePharm, spent the day handing out samples of women's pre-workout energy boosters and post-workout supplements while telling thousands of people about his company's product: "I think we have a high quality product geared towards athletes, and not just body builders. I think what makes us stand out here is that we are local [from Denver] and have a whole range of products for every need."
His location was prime — as it was right around the corner from the Reebok both selling official Fitness on the Rocks t-shirts and memorabilia. At one point the line to check-out was literally about a mile long.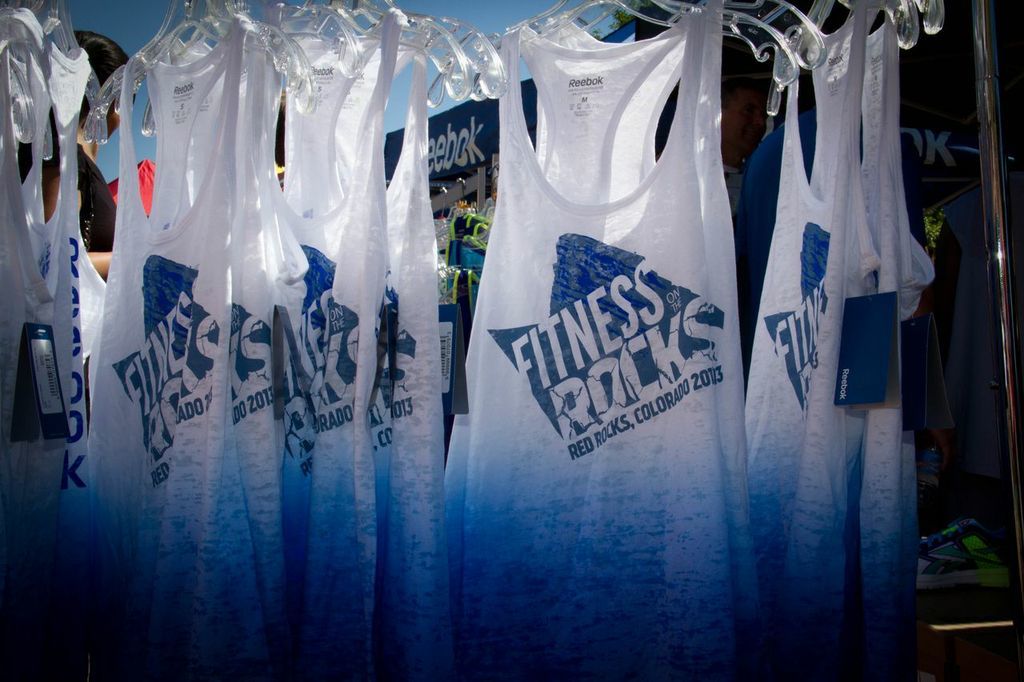 The events popularity continues to grow every year. The fun did not stop after the sweat stopped dripping either. Participants had a chance to trade in their tennis shoes for dancing shoes at the after party that evening at the Funky Buddha Lounge. The social media response to the event was very positive — and I would say that I can see Fitness on the Rocks becoming a summer event staple in Colorado for many years to come.
For a full gallery of event photos click here.
Photos by: http://www.facebook.com/designercrystalrhea