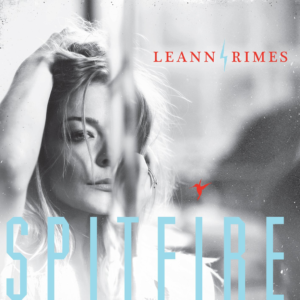 At just 13 years of age, LeAnn Rimes became one of the youngest country music stars of all time. Much like Tanya Tucker (1972) before her, Rimes demonstrated a vocal maturity beyond her years, releasing the breakout hit, "Blue" (1996), a heartache-induced ballad that immediately had critics and audiences comparing the rising young star to the legendary Patsy Cline.
"Blue / Oh, so lonesome for you / Why can't you be blue over me?"
"Blue" – LeAnn Rimes, from the album Blue (1996)
Her debut album, also entitled Blue, rocketed to number three on the Billboard 200 Albums' chart and number one on the Top Country Albums' chart, and went on to sell over eight million copies worldwide.
Then, one year later, at the age of 14, Blue made Rimes the youngest ever to win a Grammy, as she took home prizes for Best New Artist and Best Female Country Vocal Performance.
"It probably wasn't until Blue came out that it hit me that I have this talent that's kind of rare," she told Interview.
From that moment forward, that rare talent has gone on to build a remarkable 20 year career that includes:  37 million albums sold, 9 Top 10 singles, 5 platinum records, and 2 Grammy wins. Not to mention the longest running single (69 weeks) on Billboard's Hot 100 chart – "How Do I Live."
"How Do I Live" – LeAnn Rimes, from the album You Light Up My Life – Inspirational Songs (1997)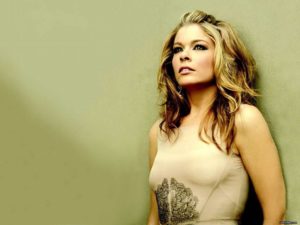 She's covered songs by The Beatles ("Yesterday"), Whitney Houston ("I Have Nothing"), Dolly Parton ("I Will Always Love You"), Bette Midler ("The Rose"), and Prince ("Purple Rain"). She's recorded with Elton John ("Written in the Stars"), Bon Jovi ("Til We Ain't Strangers"), and Reba McEntire ("When You Love Someone Like That"). She's starred in movies and television series like "Coyote Ugly," "Northern Lights," "Days of Our Lives," "Drop Dead Diva," and "Anger Management." And she's even written various books: a novel entitled Holiday in Your Heart with Tim Carter and several children's books, Jag and Jag's New Friend.
Just like any mega-superstar, LeAnn Rimes has also experienced her fair share of lowlights. After her parent's divorce, she ended up suing her father and former co-manager for taking more than $7 million from her. She sued her record label, asking to be released from her contract and asking them to return the rights to her music. She checked into an in-patient treatment center to help cope with anxiety and stress.  And then there's the whole public controversy around infidelity, as both a married LeAnn Rimes and a married Eddie Cibrian had a highly publicized affair that resulted in divorce and years of tabloid fodder.
Yet, in spite of all the turmoil, LeAnn Rimes has continued to persevere. Her songwriting skills are more mature, honest, and bold. And her voice and musicality is stronger than ever, as best evidenced on her latest album, Spitfire (2013), a diverse account of hard knock lessons learned over the course of her emotional, rollercoaster life – a life that equates to one great, big country song.
"You've Ruined Me" – LeAnn Rimes, from the album Spitfire (2013)
On Saturday, August 10th, she will be performing at Belly Up in Aspen and then at Clement Park in Littleton on Sunday, August 11th for the Rocky Mountain Music Festival.
And we had a chance to catch up with her to talk about her frequent trips to Colorado, her early rise to fame, and the gutsiest album she's ever made.
Tickets available:
You've performed in Colorado over the years. What keeps you coming back?
Oh, it's so beautiful! My husband and I usually go at least once a year to Aspen for vacation. And it's usually in the winter. But I've toured through Colorado many times during the summer and it's just as beautiful, if not more to me this time of year. I really can't wait to get there!
At what point did you start feeling comfortable with your voice?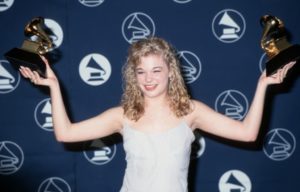 Recently? (Laughs). To be honest, it's been 20 years in the making! And it really wasn't until Spitfire (2013) that I began to feel like I had settled into something that felt like me; that was uniquely mine.
The album bridges the gap of so many different genres of music. Even though its country based and more country than anything I've done in a very long time, there's a lot of soul and a lot of different things in my voice from people who have influenced me over the years. I think I've blended it really well this time around, lyrically and musically. And it just feels right.
From the very beginning you've been compared to Patsy Cline and have covered many of her songs. What do you admire most about her and her music?
Obviously, she has an incredible voice, but outside of that, Patsy Cline was one of those special singers who could make you feel everything that she was singing. Many people can hit notes, but if they can't make you feel what they're singing, it's somewhat pointless. That, I feel, is what makes for an incredible singer. And Patsy was the first that I learned that from.
Then, I got into music like Janis Joplin. Janis didn't have the best voice of all time, but she had the same ability – an incredible way of drawing you in and making you feel exactly what she was singing.
What's helped you stay connected to music all of these years without getting burned out, bored, or falling into the traps of early stardom?
I love what I do so much I don't think I ever thought of doing anything else. While I've had other interests, nothing has given my life purpose like music. To be creative and to get paid to do what I do is pretty amazing.
It definitely has its ups and downs. And it's hard on the road. But it's that ability to create and move people that keeps me coming back. The feeling of being able to effortlessly walk onto the stage, forget everything, and simply, get lost.
I never wanted anything to overshadow that even though I've had some things in my life that have tried (laughs). The fame and celebrity comes with the territory, but the fight in me is because I always love to sing.
Speaking of overshadowing, country music has built a reputation around real life drama. Why do you think you've been singled out? And how have you managed to keep your head above water without letting the detractors get to you?
I don't know! (laughs) I ask myself that quite often!
One of my greatest accomplishments in life so far has been this wonderful career.  20 years strong and I'm making the best music now that I've ever made; especially after having gone through so much publicly. Being able to hold it all together has been a great accomplishment.
But I couldn't have made it this far without being surrounded by a lot of good people. They knock me down a few notches and help keep me grounded.
And I really try to take care of myself and be honest. Like, 'I'm not doing so well right now, who can I reach out to now for help?' It's a hard thing to do and it's a very hard thing to write something like "Borrowed," where you really have to look at yourself, take inventory, and be honest. But it's made me a better person, i.e. to be able to say 'okay, I'm weak at this moment and I want to be stronger, how do I get there?'
"Borrowed" – LeAnn Rimes, from the album Spitfire (2013)
"I Do Now" is a terrific song about when you're young and you connect with how a song sounds and dance along. But later, after you've had some life experiences under your belt, you connect more with the lyrics. As an artist, how important is it to have those real life experiences and be able to connect with what you're singing?
It's very important. Of course, I didn't understand that at 13, but then again, I thought I knew everything at that age! And I would get really offended when people would say, "You have no clue what you're singing!" But I knew they were right.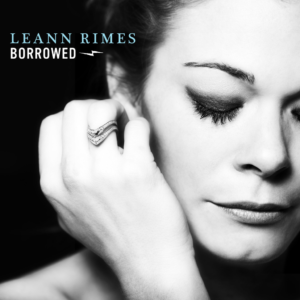 Obviously, I wouldn't have been able to write an album like Spitfire if I didn't live through those experiences. I might have been able to write a song (like one of the songs on the album) that conveyed a particular feeling, but there's a whole different level that comes with it when you live through something and are able to express it in music.
With songs like "Borrowed," "You've Ruined Me," "God Takes Care of Your Kind," etc., there's a lot of unfiltered thoughts and emotions running through the album. Was this album and process the beginning of a new you? A type of unblemished sincerity and truth?
Oh yeah. I don't think I can approach music any other way.
With this album, I spit out the truth and we recorded everything as honestly as we could. And then, took a step back, listened to the whole album, and tried to determine what we were missing and what we hadn't said. It was almost like making a film and piecing it all together.
I've never made a record like this in my entire career, but it's how I will do it from here on out.
Out of all the songs you've written and performed, which one do you feel the most connected to and why?
That's really hard, but I think "Borrowed" was kind of an awakening for me in a lot of ways. I've never been so transparent in my music. And once I realized I could go there, nothing was off limits. I love that.
There's also a song off Family called "What I Cannot Change." And it did that same kind of thing for me at that moment in time. It started to open me up to writing in a different way; not being afraid to tell the truth and share parts of me that I wouldn't normally share with everyone. To be able to express those feelings through my music was easier than to just come out and say them.
Have to ask you about "How Do I Live." Looking back, what's been your favorite memory with the song?
Well, first of all, I don't think anyone ever expects a song to do what that song did. But I remember this weird moment where I accidentally bumped into the head of my record label at the airport. And he asked me, "What do you think if I release this song to Top 40 radio?" I said sure, but underneath, I was heartbroken because I really thought it was never going to be heard. Turns out, it did. And this strange little meeting in the airport changed history for me.
I'm always curious with tremendous artists such as yourself – you've won multiple Grammys, you've written books, sold a bazillion records – what haven't you done that you'd like to accomplish?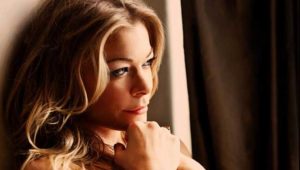 I haven't really looked so far ahead. I'm kind of taking it day by day, but I'd love to do more acting and create other things outside of music. Maybe get into the fashion world a little bit? I'm constantly playing with things to see what sticks.
Sometimes you can feel a little stagnant after years and years of going on the road and making albums. I would love to just sing, but I don't think that's the world we live in anymore. The whole landscape of the business has changed since I signed my record deal when I was 11. So, I'm just exploring and constantly creating, which is lots of fun!
Mark Sells is a nationally recognized film/entertainment journalist and Critic-at-Large for 100.3 FM The Sound (Los Angeles). In addition to his blog on 303, you can follow The Reel Deal on YouTube, Twitter, and Facebook for the latest entertainment news, reviews, and interviews.
*Photos courtesy of Lee Ann Rimes (2013) – leannrimesworld.com.
I Do Now – LeAnn Rimes, from the album Spitfire (2013)

What Have I Done – LeAnn Rimes (with Alison Krauss and Dan Tyminski), from the album Spitfire (2013)

God Takes Care of Your Kind – LeAnn Rimes, from the album Spitfire (2013)