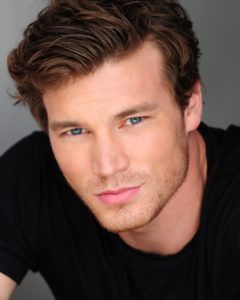 Growing up, Derek Theler was your typical Colorado kid. When he wasn't attending class at Lewis Palmer High in Monument near the Air Force Academy, he was outdoors, playing football, riding ATVs, and making countless treks to the mountains to go snowmobiling and skiing. Then, continued his education in state, attending college at CSU.
But midway through, something changed. Theler became enthusiastic about acting. So much so, he began saving up money with the intention of moving to Los Angeles and becoming an action superstar like his idols, Sylvester Stallone and Arnold Schwarzenegger.
"I didn't want to have any regrets," says Theler. "So, I finished school, got my degree in sports medicine and nutrition, and headed out west."
Upon his Hollywood arrival, he began pounding the pavement looking for work. With some experience modeling at the Donna Baldwin Agency back in Colorado, he found early success doing commercials for Nike, Arby's, Verizon, and Kayak.com. All the while, he worked with acting coaches, performed a lot of background work on TV shows and movies to become familiar with set routines, and took meetings around town to try and find representation.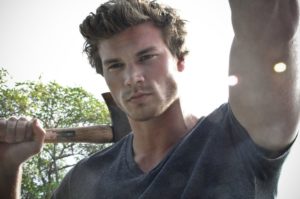 Then, starting in 2009, several minor roles came through: "Cougar Town," "The Middle," and "90210." And just last year, the big break he was hoping for – one of the leading roles on the hit ABC Family television series, "Baby Daddy."
"It's so much fun," says Theler. "It's a great family comedy, grounded in real life. The cast is very close. And I think it comes through in the television set that we all really love each other. We're so happy to be there, doing what we love, and we want all of our fans to enjoy it the same way we do."
"Baby Daddy" airs Wednesday nights at 8:30 p.m. MST on ABC Family.
Watch free episodes on ABC Family here.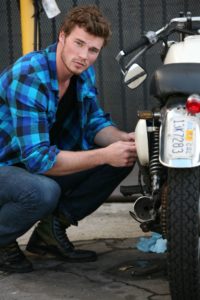 Do you still have roots in Colorado?
Yes. My father was a firefighter his whole life (he's retired now) and my mother worked in insurance. And I have a younger sister. They're living in Black Forest now, just east of the Springs. And I love going back as often as I can to see them.
What movies or movie stars influenced you the most back then?
I was always a big action hero fan growing up. All those Schwarzenegger and Stallone movies? They really got my blood going. And they're the real reason I decided to come out to LA. I hope to work on films like that one day.
Pre-med at Colorado State? How did you transition into acting?
Early on, my plan was to go to medical school right after Colorado State. But midway through college I started to develop these strong aspirations of becoming an actor and really began to take it seriously. So, I started saving up money with the intention of moving. I didn't want to have any regrets. But I'm happy to say, I finished school, got my degree in sports medicine and nutrition, and headed out west.
How did those early experiences on "The Middle," "Cougar Town," and "90210" prepare you to become a series regular?
As soon as I got to LA, I hit the ground running. I wanted to learn as much as I could, as fast as I could because it's a tough town when you're broke and not getting that many opportunities. So, I knew I had to make the most of mine.
Those types of experiences you mentioned were great because they showed me how and what it took to succeed in the business. Prior to LA, I knew next to nothing about the industry. But those early shows and experiences really opened my eyes.
There've been a lot of "Friends" types of sitcoms, a lot of family sitcoms, and of course, Three Men and a Baby. What makes "Baby Daddy" stand out?
I think the main thing that makes it so unique is the chemistry between the cast. We really love each other. I mean, I actually live with my TV brother (Jean-Luc Bilodeau) and I hang out with Chelsea Kane and Tahj Mowry all the time on the weekends when we're off the set. The crew is great. Everyone is so happy to be there and the writers have a lot of fun with us. We're just one really close family. And our hope is that fans enjoy it the same way we do.
On the show, you're a professional hockey player (New York Rangers) and the brother of Emma's daddy, Ben. How are you similar/different to Danny?
I'm similar to him in the sense that we're both athletic. He's a really loyal, good hearted guy. The kind of guy you would want to have as a friend. And he's always there for his family; always there to be part of the team and help out when needed.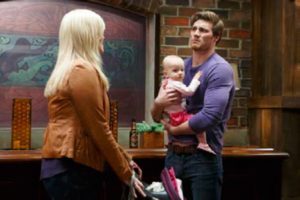 In ways that I'm different? Well, he's definitely a little bit slower than the rest of the group (laughs). Pretty much the last guy to get the joke most of the time!
But he's got a heart of gold and is a real lovable character to play.
What have you learned about babies and parenthood from the show?
It's funny because everyone in the industry says "don't work with babies!" But we've been so lucky in that all of them have been so nice. They haven't been cranky or crying all the time.
Whenever we have issues, we have twins and are able to hand them off. So, we don't really get the full taste of what it's like to be a parent when we're working because there's always someone there taking care of them when they're not behaving just right.
For me, it's been interesting working with them and watching them grow because they get really familiar and attached to you. And on the flipside, it's kind of sad because we've had to change babies every season so far. But I'm hoping these next ones stick around for a while.
The 2nd season wraps up in September. Are there any character developments or story arcs you can share about the season finale?  
There's a big love triangle on our show between the two Wheeler brothers (me being one of them) and Chelsea Kane's character Riley. My character is in love with her and she's in love with my brother. And lately, my brother is starting to have feelings for her. For the finale, there's definitely a big advancement in the love triangle. There's something that kind of happens that shows fans where we're heading for season three. And now that we're working on the third season, there are lots of ups and downs continuing in that direction.
Danny almost became a baby daddy in the last episode.
Almost! Yeah, there was a big pregnancy scare. But he's not a baby daddy…yet!
You're a pretty tall guy, coming in at 6'4″ – 6'5." Have you ever been passed over for roles because of your height?
Actually, that's one of the hardest parts for me and my career: my height. I go to a lot of casting calls and have to duck into doorways occasionally. It's kind of a turn off and a bit upsetting because they can't fit me on screen with a lot of their actors. A lot of the leading men and women these days are really, really short. And I end up looking like a freak being a foot taller.
I feel so lucky to have landed the role that I did on this sitcom. The boys on the show are pretty short, especially Tahj. And while it adds humor for sure, they've had to adapt to me and back out a lot to fit us in the same shots.
So, when did you discover that you were a Type 1 diabetic? How does it affect your day-to-day life and career as an actor?
I was diagnosed with Type 1 diabetes when I was three and I've had it as long as I can remember. It's a little bit challenging with my job sometimes because our schedule is up and down, especially with the babies. Whenever they're ready to go for a scene, we have to be ready and it gets a little hectic because I can't wear my insulin pump all the time. So, I just have to make sure I regularly check my blood sugar and stay regulated.
There have been several times on set when I've had to take a quick break and grab a Coke to get some sugar into my system because my blood sugar was dropping. But it comes with the territory. It's something I've dealt with my whole life and I've been very fortunate – everyone on the show has been extremely accommodating.
And the action star dream?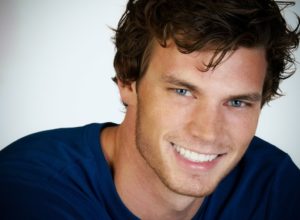 I moved to Los Angeles to become a superhero! In movies today, they're making so many great sci-fi and superhero films, I'm hoping to get a shot one of these days.
It would be a huge dream of mine to work in a franchise series involving superheroes or a war movie or something like that; especially since I grew up in a kind of military base family and have all kinds of experience with weapons and fight choreography. I'd be really excited to put those skills to use!
Mark Sells, "The Reel Deal"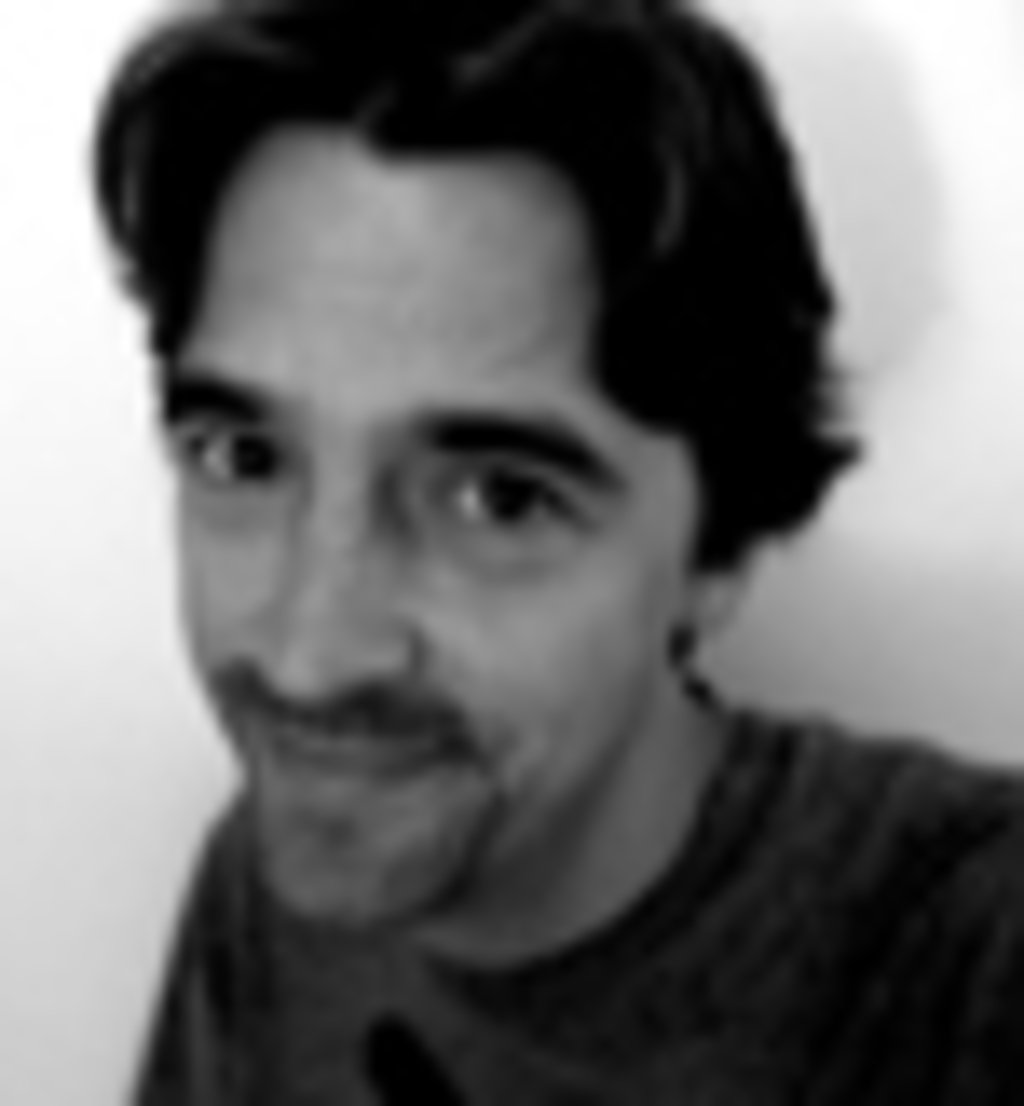 Mark Sells is a nationally recognized film/entertainment journalist and Critic-at-Large for 100.3 FM The Sound (Los Angeles). In addition to his blog on 303, you can follow The Reel Deal on YouTube, Twitter, and Facebook for the latest entertainment news, reviews, and interviews.
*Photos courtesy of ABC Family and Derek Theler's official Homepage and Twitter.
"Baby Daddy" – Original Series Promo, ABC Family (2012)