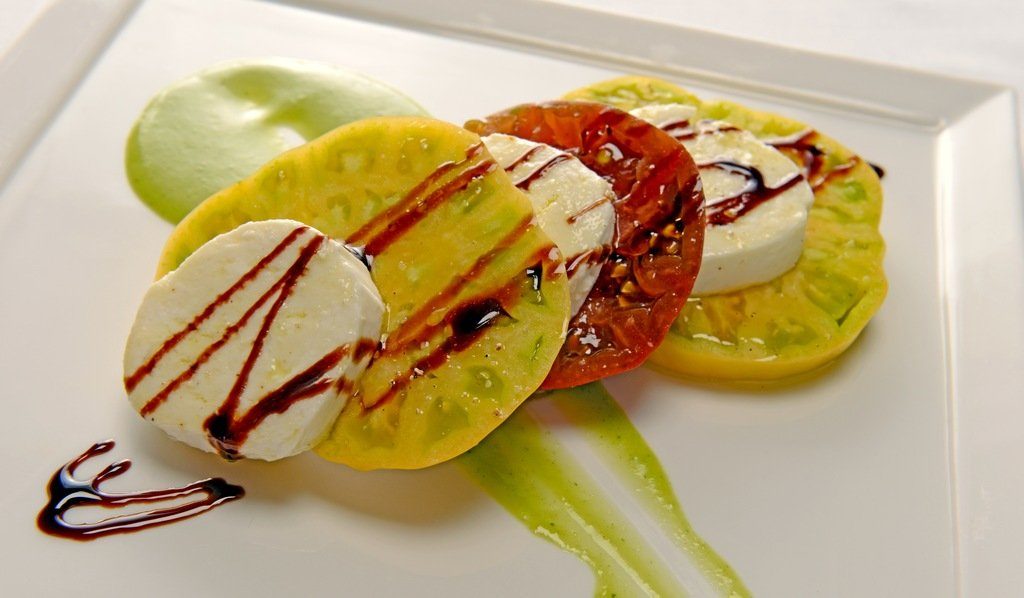 What: Lunch at Edge Restaurant and Bar
Where: 1111 14th St  Denver, CO 80202
(303) 389-3343
What to get: The amazing 'adult' Grilled Cheese or the Watermelon and Frisee salad 
Lunch, glorious lunch. It's not just a meal but rather our safe haven from all the madness in our day-to-day lives. It signifies the one time when we are able to step away from our work and have a minute for ourselves (even if it means just taking one hand off the keyboard). And even though we love our lunchtime, we've been neglecting it a little. In the U.S. the average lunch break is anywhere from thirty minutes to an hour. This small window of time is barely enough eat a decent meal and it is even growing shorter. So in protest of the dying lunch hour, I say we take both hands off the keyboard and have a nice long lunch today before heading back into the office. Luckily, we at 303 have the perfect place in mind for you to stage this mini revolt.
EDGE at the Four Seasons might seem like a place reserved only for special occasions but truthfully it's their afternoon menu you should be interested in. This place has perfected the lunch hour. They offer reasonable prices for absolutely excellent food and they are mindful of your time. How do 15 salads in 15 minutes for under $15 sound? And these aren't you regular cobb salads either. Rather you can get locally grown greens dressed in a citrus vinaigrette with blueberries, walnuts and with the best blue cheese you've ever tasted. Doesn't sound filling enough? How about a Black Angus burger covered in Wisconsin cheddar, steak sauce and grilled onions for $14? Because I know you love your Chipotle burrito but after all the extra guac, chips and a drink it probably cost just as much and trust me, it does not compare. There are many more great offerings too. Like the grilled cheese made with ciabatta bread, crispy prosciutto, cured tomatoes and fresh basil for $14. Or the Watermelon and Frisee Salad served with pancetta, Manchego cheese and Riesling vinaigrette.
I've tried almost their entire menu and basically everything is absolutely delicious. They have quickly climbed to the top of my list for places to recommend not only because they offer such great food but they really think of the consumer. The Four Seasons is always excellent at this but fortunately their prices aren't at their usual premium. So take the extra thirty minutes today, spend the extra four bucks and get a little 'me-time' in before you have to head back to work. Your sanity and your belly will thank you for it.