It's that time of year again. Three full days of thumping electronic music starting at 6 p.m., sexy go-go dancers gyrating on stage, scantily clad festival goers shaking their butts, and one of the most impressively loud sound systems ever to grace Red Rocks. World renowned DJs and premier EDM aficionados will flock to Red Rocks this weekend, July 20-22, to throw a supreme banger of a party.
Read on below to find out 303's Top 3 performers that are not to be missed on Friday at Global Dance Festival's first night.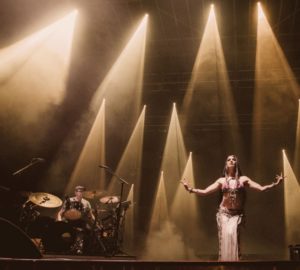 Beats Antique
Heavy bass and percussion, impossibly tantalizing belly dancing by the one and only Zoe Jakes, and twisted gypsy-tribal fusion. Beats Antique certainly stands alone in comparison to practically any other band, but especially when it comes to entertainment value. Not just another button pushing, knob twisting, MacBook faced DJ set. Definitely a more high-brow approach to electronic music. Captivating aesthetics to say the very least, as Zoe transforms the stage into a bohemian fantasy lair and appears to dictate the beats with the swivel of her hips. Formed in San Francisco in 2007, Beats Antique combines elements of Middle Eastern and World music with down-tempo, afro-beat, and of course, bass. The incorporation of live instruments in their music reflects the group's formal musical training and education.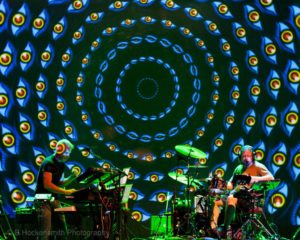 EOTO
Once upon a time there was the String Cheese Incident. In 2006, SCI gave birth to a side project involving Michael Travis, Jason Haan, and Ableton Live. It was named EOTO, which originally was an acronym for "End of Time Observatory," until Japanese fans pointed out that the word actually means "good sound" in Japanese. And so it came to be pronounced "Eee-Oh-Toe." And boy oh boy, is the sound good. Travis and Haan slay the the improvisational, live electronica genre by looping guitar, drums, keyboards, and vocals as they go. Their turbo-bass and heavy backbeat jams coincide with their super psychedelic visuals, courtesy of Peter Berdovsky, aka Zebbler, who is also responsible for the Shpongletron.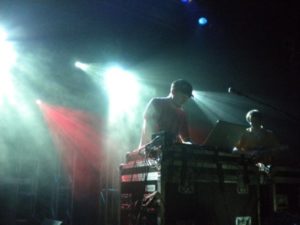 Emancipator
Portland based electronic music producer Doug Appling, aka Emancipator, mixes "harmonious swells of live violin" with "soulful and organic hip hop" to create a soothing brand of beats that has become wildly popular among audiences across the country. His mellow mixes are infused with classical ambient backbeats and spliced with gentle melodic riffs. Emancipator's music is practically angelic and a bit spacey- perhaps the opposite of drum and bass. It's the kind of music you want to listen to during sunrise or sunset. It is a beautiful and melodic interlude from the dubstep that sprouts up like weeds throughout the EDM scene.
This is an all-ages event and tickets range from $55-75. Doors open at 5:30 and music begins at 6pm.
Full Friday music line-up includes:
Beats Antique
Eoto
Emancipator
Conspirator
Papadosio
Ott
Signal Path
Zoogma
Sorne
Bass Physics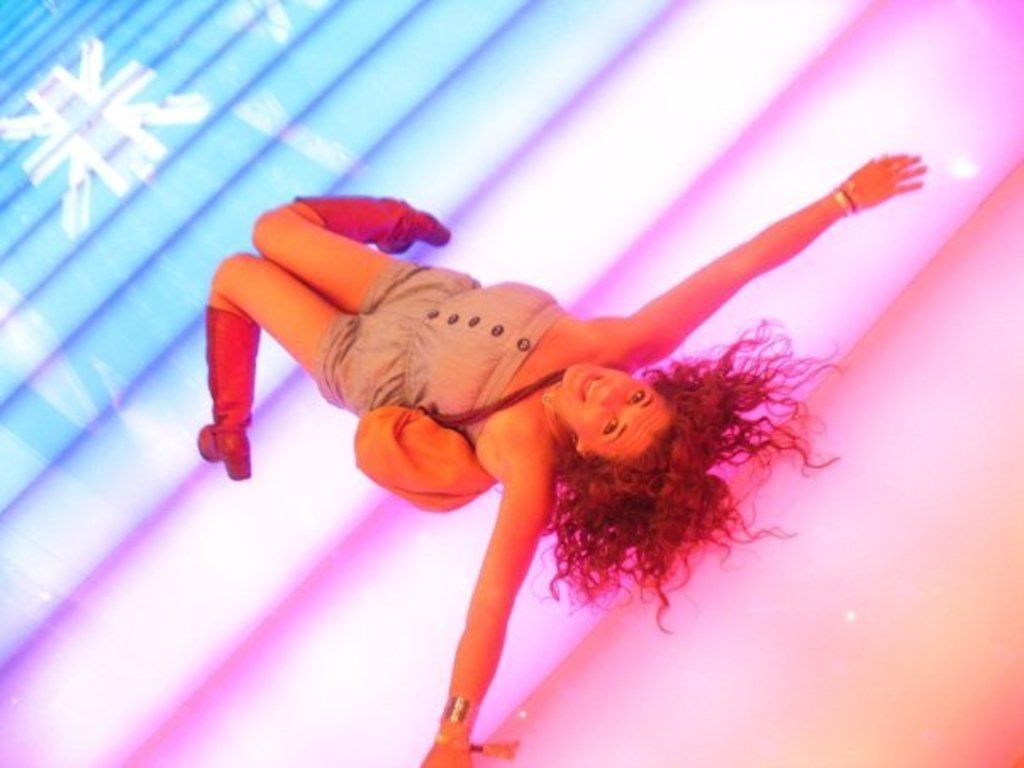 Allison Cohn loves gold spray paint and nonsense. She also has a very difficult time sitting still and keeping quiet. She can often be found dancing like a fool when she isn't hiding out in her mountain lair or gallivanting around the globe.