Ignite fire.
This is the motto of motivational speaker John O'Leary, who, at the age of nine years old, suffered a tragic accident that would change the course of his life and of those around him.
O'Leary turned his story of a gasoline accident that left 98 percent of his body in burns into a sharp, relatable metaphor for life. Every moment of the accident he recalled was symbolically connected to the struggle of everyday people, from needing a hero, any hero, to the effect that the smallest actions of love drive the biggest of changes in life. By living so vulnerably, so openly, he has inspired people in more than 160 countries to rise above the challenges that they feel hold them back, as well.
Tragedy, heartbreak, and trauma connect human beings in all ways. Brokenness, O'Leary says, is our common thread, that the scars and challenges in life are what attracts others towards his cause more than anything else. The accident forced him to choose his path at nine years old. Strapped to a hospital bed and covered in burns, his mother asked him: did he want to die? Or did he want to live? It wasn't until his parents published Overwhelming Odds, which details the struggle O'Leary and his family has experienced, that his own spark was ignited into becoming an international speaker. Determined to embrace his past to drive him forward, O'Leary, who considers himself a journeyman rather than a teacher, has spent the last five years of his life helping others to rise above the heartbreaking moments in theirs.
Rising Above is, not surprisingly, the name of his business and the process that pushes others to change their lives. Last night he spoke at the Four Seasons Hotel for a Northwestern Mutual client appreciation event. His motivation, sincerity and drive for life is absolutely infectious. I got the chance to speak with him before the event and we discussed the start of his career, the impact of trauma and overcoming challenges.
303: Why did you decide to become a motivational speaker?
John: As a family, we never talked about the experience of being burned. My mom and dad wrote this book, Overwhelming Odds, and published only 160 copies. Today they have sold 60,000. The scars of the past were the defining moment in my life. Everything good came from that challenging moment of my childhood … As my parents wrote their book, I understood my calling now is where I can inspire other people. Our mission is to inspire others to wake up, take back their lives, and change their world. Realize their possibility, in spite of the challenges we face that the best is yet to come.
303: When did you begin to understand the impact of trauma in your life?
John: We fill ourselves with activity. It could be running or TV or thousands of other things. So I was a very busy child. I never once thought about who I was or why I was here. If you don't spend time on yourself and on becoming more aware, you don't have time to understand the challenge and beauty of your trauma. It wasn't until [my parents] wrote the book that I realized the beauty of it.
303: How did you figure out how to overcome your challenges?
John: As children, we naturally rise above the challenges we face. Maybe even more than that, I had an incredible community to support me through it. A community of doctors, nurses, an incredible family, a great city, a great school. All of these people, with the natural resilience of a child, and strong faith. Early on, it became the type of story that was successful rather than traumatic.
303: When you first began to talk about your story, was it difficult for you to discuss that with people? What was your first speaking event like?
John: Instead of talking about being burned, I talked about Abraham Lincoln. Even though I was a "motivational speaker" I was not fully able to embrace my own scars, I was telling the stories of others. Over time and slowly I grew into this role of identifying with my story and understanding why individuals want to hear about my story and how it affects and inspires their story.
303: Did you ever develop fears or hyper-sensitivity from the accident?
John: I never developed a fear of fire or gasoline. In fact, we moved back into the same house. I actually developed the fear of not fitting in and not feeling accepted is what developed. I overcame that by trying hard to be as normal as anybody else. Rather than be myself, I tried to be like everybody else which is the biggest mistake anyone can make in their lives. I tried to be perfectly in the middle which is no place to really prosper.
303: Do you ever get discouraged?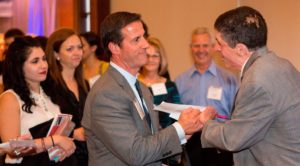 John: It's ordinary to be affected negatively by life. Weather, disease, war, economy, whatever it is, the list is long. It's expected in this society to be weighed down. The great gift is to realize that we don't have to be. We can view life through a different lens. We can choose the path of life and love and significance, and make a difference in our lives and in the lives of those around us.
 Many people don't realize that they have a choice. When you're driving you can choose to take a left or right. You have a choice into how you respond to the factors in your lives. Lost loved ones, difficulties in health or your profession. It can be an excuse you use to stop driving in life. You can choose to use it as an experience that will propel you forward for the experience of life. We determine what happens next in our lives.
 The very first question is "are you a negative person?" We have to own the fact that many of us are. Ask yourself if it is serving you and others well. If it's affecting your performance, your family, your relationships negatively, ask yourself "am I willing to make a change?" And you go through that same process one more time, asking why you want to go, who you want to surround yourself with. Part of that also has to be to believe in something bigger than yourself. Being the center of your life is what creates depression; when we realize we can positively influence others because we are no longer the center of our lives, we can rise above that and choose a completely a different path in life.
303: What's your advice for people who are struggling themselves, whether with depression, other mental illness or trauma?
John: Realize that this is a fact in your life; it's not a bad thing necessarily, it's just the reality that we face. Embrace the scar. Identify where you want to go. Ask yourself, is this how you really want to live your life, or is there something bigger and better out there to dedicate your life to? After you identify that, the next step is understanding the "why," the meaning and purpose behind your life. Then, surround yourself with people who you can share life with and in that experience, collectively, you can rise above the challenges. Then, be purposeful every day. Be on fire with living very much on purpose. 
You can find John O'Leary on the web, on Facebook and on Twitter.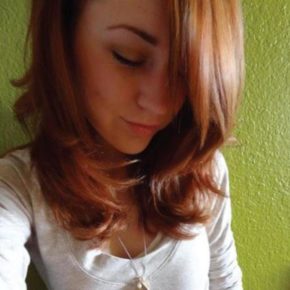 Elle Groves is a freelance reporter, writer and blogger bent on deconstructing diet culture and keeping her life full of food, fitness, family and friends. She is currently writing a novel that spans the rise and fall of a girl's struggle with eating disorders and her DIY-recovery. Contact her at [email protected]