There are many ways to judge a person, whether it be what they look like, questionable life choices, how much they tip, and my personal favorite, their taste in music. I like to think I have pretty awesome taste in music (but then again I'm always terrified someone will ask to play my iPod at a party and everyone will find out how much I listen to Gap Band. I'm a white girl in her mid-twenties. I should not be listening to that much Gap Band).
I've developed my judging skills throughout the years while observing what individuals play over the gym stereo or from what I can hear from the too loud music in their headphones and wanted to share my collected scientific data regarding what a person's workout playlist says about them. The following are sample playlists and what the tracks reveal.
Playlist Title: "Twerkin' It"
A$AP Rocky – F**kin' Problems
Bell Biv DeVoe – Poison
Big Punisher – Still Not a Player
Kanye West – Power
Ol' Dirty Bastard – Shimmy Shimmy Ya
Wu Tang Clan – Wu Tang Clan Ain't Nuthin' Ta F*** Wit
After looking at a playlist such as this one, it is permissible to say that the individual listening to it during a workout is preparing to go do hood rat things with their hood rat friends. They are probably going to go work out, go home, play the same playlist while making dinner in the utmost thuggish ruggish bone way, kitchen dance, and proceed to go get cray-cray with friends. This person is probably laid back for the most part but is always ready to bring da ruckus if needed. When they are working out they get the job done without wasting any time. That being said, they also think they are a little bit cooler than they really are, but are brought back down to reality several times throughout the day through hilarious misunderstandings, accidents, and awkward situations. Okay, so maybe I just described myself (this is my actual playlist after all).
Playlist Title: "Swole"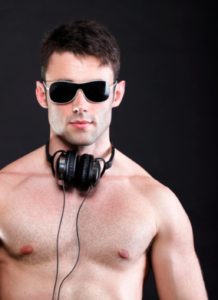 Godsmack – I Stand Alone
Nickelback – Animals
Korn – Coming Undone
Disturbed – Down With the Sickness
Metallica – Enter Sandman
Chevelle – Send the Pain Below
It is easy to interpret that the individual listening to this playlist whilst working out is going to go home and drink a protein shake rivaling the size of their 'roid arms. They will be the ones in the gym grunting in order to make it known how strong and pumped up they are only to make everyone else feel awkward and weirdly violated.  They will follow up with a shower, some good ol' olfactory nerve burnin' Axe body spray, and head out to pound jager bombs with the bros.
Playlist Title: "(Insert some indie song lyrics that have personal meaning to the person here)"
Little Green Cars – The John Wayne
The Lumineers – Ho Hey
Band of Horses – The Funeral
Pearl Jam – Corduroy
The White Stripes – Seven Nation Army
DeVotchKa – Till the End of Time
Let's be honest, no one listening to this playlist would ever even step foot into a gym. Why? Simply because they don't need to. They are all skinny from hipster diets consisting of a bag of gummi rings and some weird tea stuff from the gas station, so they just don't have any reason to be there. They burn enough calories as it is from liking things ironically and riding fixed gear bicycles.
Playlist Title: "Classical"
Beethoven – Fur Elise
Tchaikovsky– Symphony No. 2 in C Minor
Mozart – Piano Sonata No. 16
Bach – Minuet in G major
Handel – Messiah
Vivaldi – La Stravaganza Concerto No. 1 in B flat major
If this is the playlist you listen to while you work out, you're probably into some real freaky shit, and I can't even begin to try and understand what type of things you're up to.
Playlist Title: "You Go Girl!"
Britney Spears – Toxic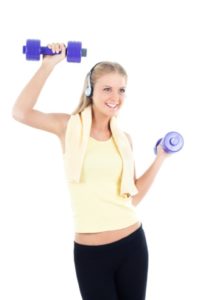 Beyonce – Crazy In Love
Colbie Caillat – Brighter Than the Sun
Spice Girls – Wannabe
Justin Beiber – Girlfriend
Sara Evans – Born to Fly
After completing an easy going cardio workout, the individual responsible for this playlist will go home where they will be welcomed by a framed "Live Laugh Love" poster. This person works out to pig out at a girls night out watching the latest episode of The Bachelor, and will probably end up drinking a little too much Moscato.