Denver Fashion Weekend begins tomorrow night (April 11th) and it's going to be one hell of a good time. Between sexy models, seriously trending fashion designers and a wicked hair show, this will be a weekend to remember. Led by Geoffrey Mac and Mondo Guerra, fashion on and off the runway will be abundant. And for the gentlemen, if you're not sure what to wear, 303 has a few suggestions!
For everything you want to know about this weekend and to reserve your runway seats, visit the DFW 2013 page.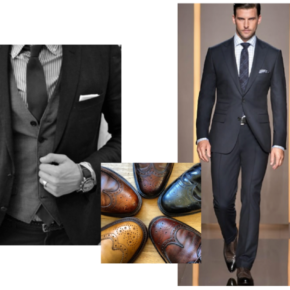 Dedicated suit wearer? Denver Fashion Weekend is the perfect time to show-off your sleek and dressy style. A 3-piece suit or a blazer and slacks with a pair of wingtips is the perfect go-to for this event. But don't be too serious with the look, this is a fashion event—not work. Have a pair or red wingtips or a funky tie? Bust them out!
For the more casual gentlemen of the world, think neutral. A tan blazer with a chambray or simple button-down is a major trend right now. Throw on dark-wash jeans and a skinny tie to finish off the look. If you know that your date will end up in your jacket, add an extra layer—a V-neck sweater that is a few shades darker than your jacket. A pair of Oxfords and you are good to go.