India has gone and proven me wrong. Quite literally right after I had published my last post which rambled on and on about the "end of the season" and how quiet everything in Arambol has become, I closed the laptop and glanced up at the beach to see the last few minutes of the fiery orange sun being swallowed up by the churning and salty horizon. Not one second later did a parade of young Indian boys with Holi powder smeared across their face and chests, small hands clutching plastic baggies of the brightly colored stuff, come barreling through the otherwise empty beach side cafe where we sat. They jumped over fences, scuttled around tables, leaped over the dunes, laughing and hollering the whole way down the beach. Behind them, about ten Indian men brought up the caboose with drums hanging from around their necks, somberly tapping away. They passed by without paying us any notice.
Then a spontaneous, ecstatic dance party seemed to break out amongst the jovial hippies down where the ocean lapped away at low tide. Someone seemed to be video taping the precession but from where we were seated but we could hear no music.
Nearby there was a lively soccer game going on with teams of shirtless brown youths, lithe and energetic in the early evening's balmy air.
We meandered over to our newly discovered gem: an Italian restaurant with imported cheeses and fantastic pizzas. There, from the restaurant's breezy second story just up a narrow metal spiral staircase, we stared across at the disheveled and trash strewn rooftops across the street. There were lone shoes crucified on rusty re-bar poles and masses of netting and scraps of material and empty bags of chips. Down below on the still bustling main drag of Arambol, cars and motorbikes honked and skidded around one another while shop keepers beckoned to late-season stragglers in a final ploy to sell tapestries, incense, and fruit.
Two white men walked by carrying the torso of a female mannequin between them.
The restaurant's sturdy wooden picnic tables were all packed with smiling faces in the dim light. The girls across from us played a game of travel Scrabble, sipping Kingfisher beers and smoking cigarettes thoughtfully. Their stylish half-shaved heads and dreadlocks and sacred geometry tattoos and split-toe rubber-soled ninja shoes (the unofficial footwear of Goa) and variety of facial piercings are normal here. We ate our pizza in silence, savoring each bite of crispy crust and fresh basil.
After dinner we stopped to investigate the small statues outside of a white church that we had walked by a million times before but had never looked at closely. Was that a blue Jesus? Blue like Shiva but bearded like Jesus? Maybe? Upon further inspection, we were unable to identify the saint in the shrine. The detour had us walk through a dark palm grove that smelled sort of funny and we continued on our way to Dylan's.
The coffee shop with the charming owner, Raj, and his bearded coffee-slinging sidekick, was hosting a concert of sorts. They had moved one long and low table away from one wall, filling in the space with benches and microphones and sound equipment. This made for a cozy arrangement of one-sided floor seating and we were fortunate enough to snag some of the only open seats left in the back corner area on a raised level overlooking the colorful crowd. Mohawked children ran around playing with plastic swords and yelling to each other in a foreign language. Raj brought out pre-ordered plates of thali to hungry patrons who eagerly raised their hands towards him when he appeared with steaming metal plates. Coffees and shakes and cookies were distributed in a pre-show rush of gluttony.
At last, an English bloke with a beehive of dreadlocks piled high atop a handsome face stood up to introduce the night's performers. The next few hours were filled with a joyous array of talent. A scraggly looking, leathery man with stringy dreadlocks opened with a few guitar led ballads, straining his face when he sung in accented English that was easily more understandable in his lyrics than when he spoke. Following that act was a band called Hang Massive (a name that my boyfriend thought, initially, to be overly confident) comprised of two fellows (one curly haired Swede and another guy with a darker complexion who kept sipping what appeared to be Yerba Mate out of a fancy mug with a metal straw, leading me to believe him to be South American) and their hang drums ("Ohhh…"). These instruments are impressively melodic, shaped like UFOs with the resonating sound of a steel drum. When the duo played together, though, their drums sang like angels. A fair skinned red haired girl got up to join them on her tabla drums.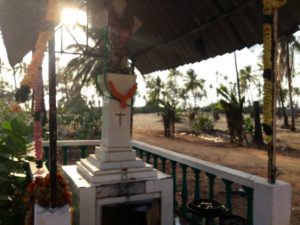 There was a seamless transition into the next act, where a pretty Indian girl in skinny jeans with hair down to her waist shook these miniature maracas that were strung together in a rhythmic beat and sang with a soft but powerful voice in her native tongue. Then, in a sudden change of pace (almost like an intermission), a sharp dressed English man with a single hoop earring and a button-up shirt tucked into his trim fitting slacks got up and recited two long winded and impressive poems. He maintained a smooth pace and all the while his phrases spun together subtle truths and inspirational metaphors. Last, a short haired blond girl with a shiny bindi gleaming between her eyes borrowed a hang drum from one of the boys and, together with the redhead and Indian girl on various percussion instruments, sang a series of songs in a seductive tone, promising to "…wait for you…". The show ended with a collaboration of most of the attending musicians playing together in a beautiful and moving grand finale while a few heavily skirted girls stood up in the corner to casually belly dance in the shadows.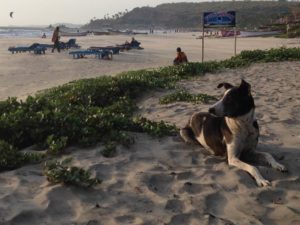 The show came to a close around ten. We made our way back to the beach for our walk home, trying to simultaneous star gaze and avoid stepping in trash piles en route. On the beach, just outside of the Coco Loco reggae bar (the one that remained open still), was a girl spinning fire poi. We sat in the sand and watched in awe as she flitted around like a firefly in the night, agile and confident, surrounded by quick moving flames kept on short leashes. The reggae blasted inoffensively behind us and the waves crashed with applause as the fires eventually blew out.
But this morning, all is calm again. As the pre-noon temperature soars, a humpbacked cow snacks on the orange carnation chains that hang from the whitewashed shrine below our balcony. The three legged, ever-present black and white dog (we've nicknamed him "Tripod") snoozes in the sand. Laundry flutters in the hot breeze on lines strung through short palm trees.
So it goes. Even when it seems quiet in Arambol, it still buzzes with the energy from the community of creatives who flock through each year to temporarily call it home.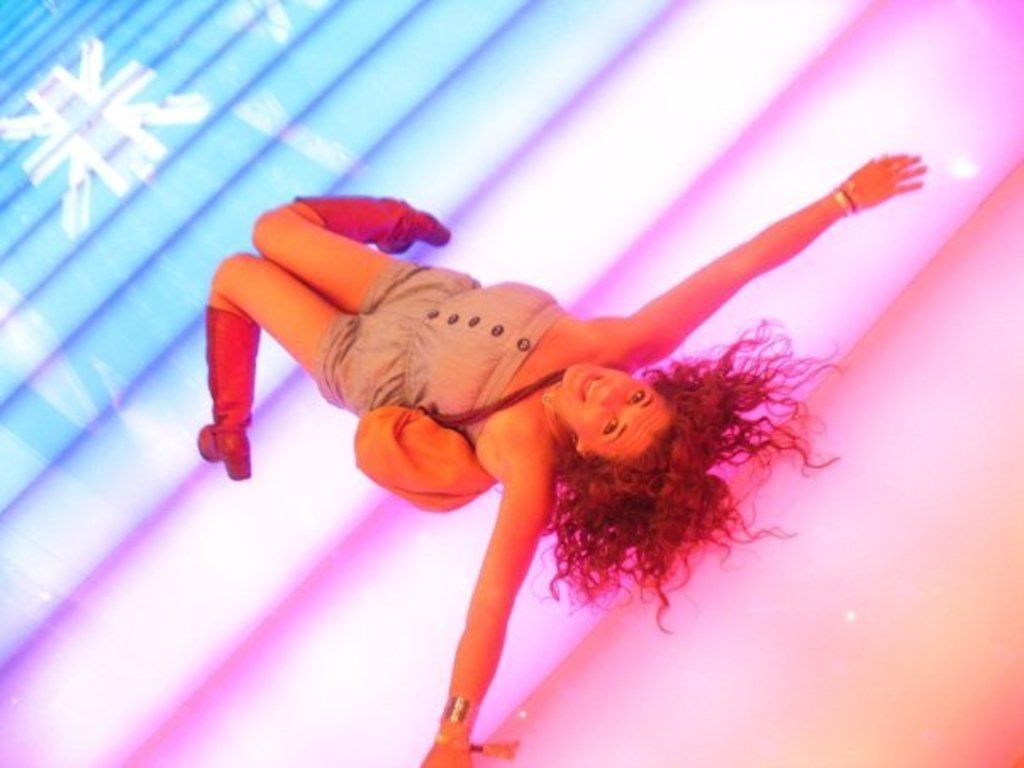 Allison Cohn loves gold spray paint and nonsense. She also has a very difficult time sitting still and keeping quiet. She can often be found dancing like a fool when she isn't hiding out in her mountain lair or gallivanting around the globe.