Highbrow/Lowbrow: A weekly update on Denver culture from deliciously fancy to wonderfully mundane
STATUS: Delicious mix of both highbrow and lowbrow
WHAT: Alamo Drafthouse Cinemas
A year ago in San Antonio, I stumbled into what I now think of as the greatest movie theater ever built. Alamo Drafthouse Cinema, a "theater for movie fans, by movie fans," has the most awesome mash up of programming including cult favorites, anime, art house films and my personal favorite, movie quote-alongs. Alamo Drafthouse is a unique concept movie theater. Each location is equipped with a fully stocked bar and kitchen service.  Programming includes independents, international filmmakers and major Hollywood studios. Drafthouse cinema also shows movies from their film distribution label, Drafthouse Films.
Denver now has a Drafthouse Cinema to call its own. The new seven screen Aspen Grove location will include "The Glass Half Full Tap Wall," 32 beers on tap from Colorado, 20 of which come from different local Colorado breweries. Even better: four taps rotate weekly featuring pilot batches from locals debuting their creations. Beer, nachos and a showing of The Big Lebowski? Sounds like my perfect date.
March 25th marks the grand opening of Drafthouse Cinema's Aspen Grove location and will kick off with an evening of Pam Grier, an iconic American actress most famous for her role in Jackie Brown. The Colorado native will be in attendance for an intimate conversation about her four-decade long career and give behind-the-scenes anecdotes about films.
Drafthouse will continue the grand opening celebration beginning the week of April 4-11, with their signature programming week. The signature programming week will include a slate of brilliant films and Drafthouse favorites including a quote-along and an all you can eat Spaghetti dinner with a showing of The Good, the Bad and the Ugly. On Thursday April 4, the Drafthouse will show Upstream Color in participation with The Denver Film Society. All proceeds will benefit the Denver Film Society. If you are not yet convinced that this is the greatest concept of all, the theater strictly enforces a few staunch rules including no babies, no talking/texting without removal from the theater, and yes, I do save the best for last: no commercials what-so-ever. Heaven.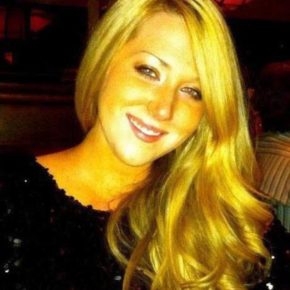 Jillian Rincione is a Denver native engaged in a passionate love affair with the arts. When she's not traipsing about for her public relations job, she's sampling everything The D-town culture scene has to offer. She loves amusements of all kinds. Turn her on to some jillian@dev-303magazine.pantheonsite.io