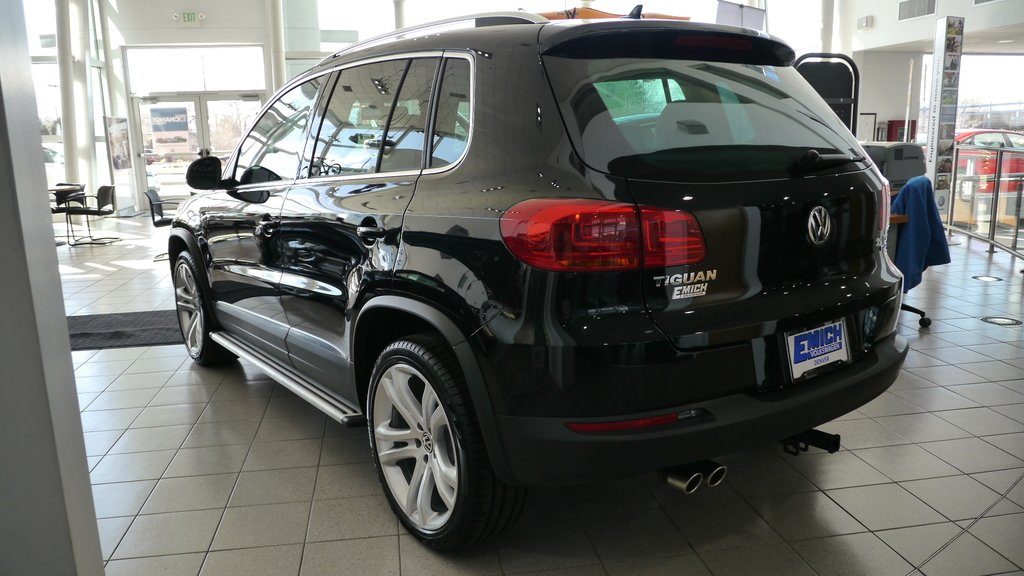 No More Used Car Salesmen – 
Emich Volkswagen has kicked the stereotypical b.s. artistry of the used-car-salesman to the curb. Having grown up in the car business, 32-year-old Managing Partner, Fred Emich IV says the change to a less intimidating customer-approach was sparked by never wanting to personally attach his name to an out-dated style of doing business. It was for this reason that in 2006, Fred made his number one goal to change the stereotype of what a dealership is, by doing things differently upon deciding to manage his own dealership.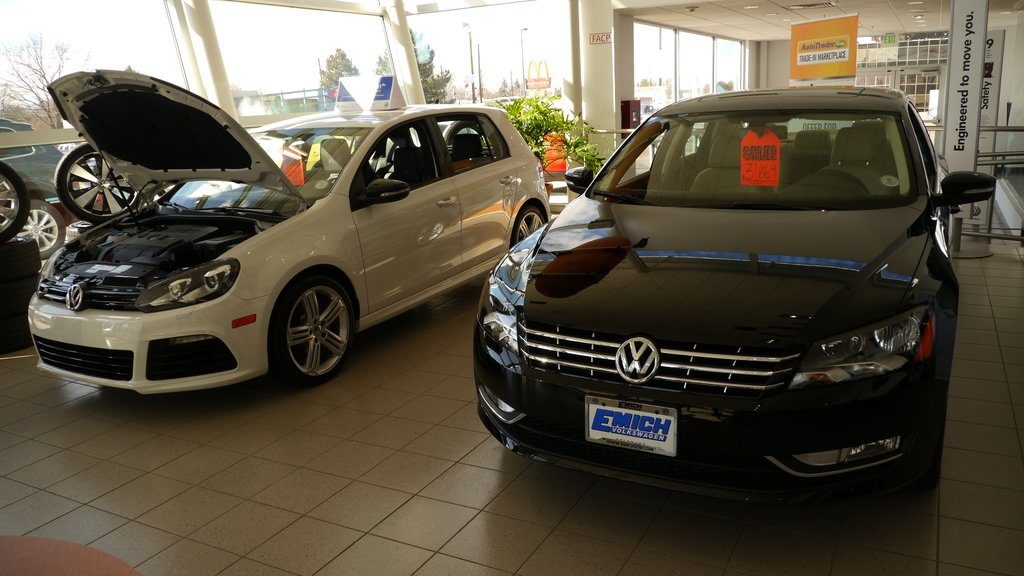 The vibe inside Emich Volkswagen is noticeably laid-back with a comfortable, younger tone. Signs on the South Colorado Boulevard lot read 'hassle free environment', where customers are free to roam the lot without being bothered. "If no one comes and helps you, see the receptionist and ask for a sales person", Fred explains. He says that their casual style lets the customer, "make the decision of where they want to go and go from there." I say kudos for not harassing the customer.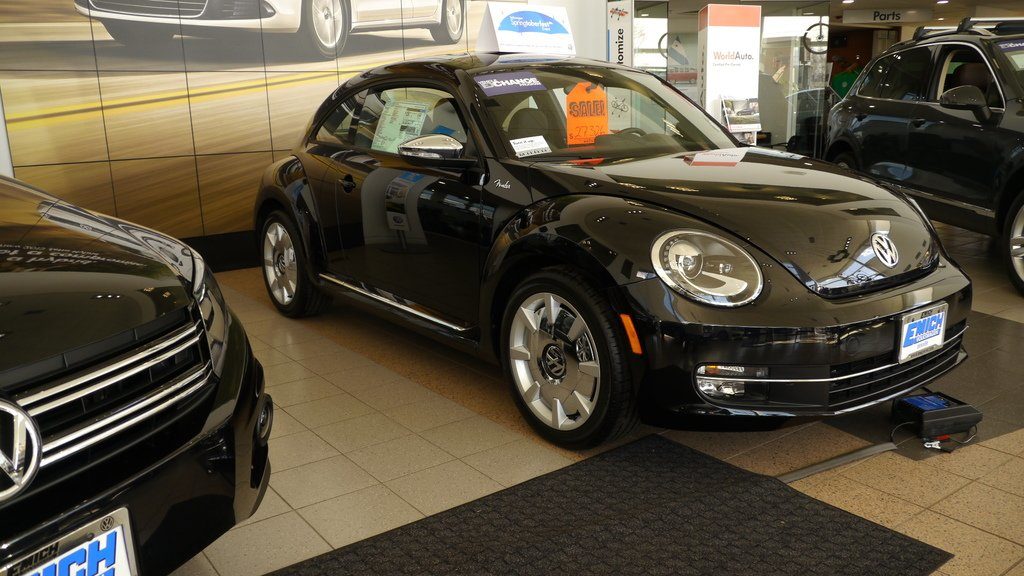 A Plate 'A Pasta Or 'A Soft-a-ball – 
Customers have even commented on how friendly the dealership environment is. In fact, Fred's staff is the most cohesive staff he's ever had, who treat each other like one big family. In my family that translates to making four-hour meat sauce on Sundays and speaking way too loudly, but at Emich VW, family means joining softball teams together and being concerned for another when someone takes a sick day.
Negotiating Process – 
The dealership simplifies the negotiation process by offering upfront pricing. Even though buyers will know what they're getting when they walk in the door, Emich says he won't disappoint a customer over a few hundred bucks.
Vehicle Highlights – 
The Jetta is their most popular vehicle (Fred races this vehicle), followed by the Passat, the first car Volkswagen specifically designed for the North American market. The Beetle (VW's most iconic vehicle) comes in a coupe or convertible. The Tiguan ranks as the most important model to the Denver market, as the largest segment compact all wheel drive SUV.
Volkswagen Attraction – 
Volkswagen is only volume German manufacturer, as every other German brand is a luxury brand. That means Volkswagen is the answer for getting German engineering and performance without high-end pricing.
Bottom Line: Non-threatening culture for the Colorado car buyer
Financial Facet: Makes and models range from $16,000 – $63,000
Denver Angle: Located within city limits, five miles from downtown Denver
ATTENTION LADIES! 303FEM will be hosting a private ladies-only event at Emich Volkswagen on May 30th. Join the 303FEM group on Facebook to get invited to the event! Info coming soon.

Emich Volkswagen
1260 South Colorado Boulevard
Denver 80246
303-757-7751