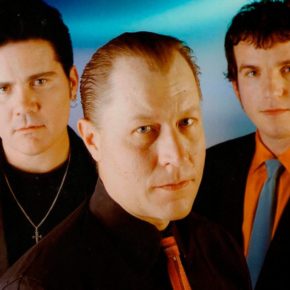 The Reverend Horton Heat is in town and you know what that means: it's martini time. The Dallas-based "psychobilly" trio has taken Colorado by storm, blazing through Denver to Breckenridge (tonight at three20south), Aspen (1/31 at Belly Up), Ft. Collins (2/1 at the Aggie Theater), and then back to Boulder (2/2 at the Fox Theater) within one week before heading back to more familiar turf: Texas. But, wait! Then they're back in Denver again on February 22 at the Larimer Lounge before hitting up the Pacific Northwest and California. In fact, if you check out their tour date schedule it is quite literally nonstop until the middle of June. I don't know when these guys have time to sleep, let alone dry clean their showy suits or restock their pomade. The band is comprised of Jim "Reverend Horton" Heath on guitar and lead vocals, Jimbo Wallace sporting his custom embroidered Jiffy Lube uniform and fingering a cartoonish-ly large upright bass, and Paul Simmons on drums. High energy and colorful would be a modest description. A self proclaimed "country-fed punkabilly" band, one minute you'll be punch dancing to a punk riff while the next is a standard swing melody that spins you careening head first into a wave of surf rock, but you'll leave the show with grease under your finger nails from getting nitty gritty with that dirty rockabilly beat. Plus, you'll be grinning about the raunchy lyrics the entire time. If you missed them this time around, be warned: catch them the next time. You won't regret jumping on this sputtering band wagon, as they've got a loyal cult following all over the country who know how to party. So chase the biscuits and gravy with a whiskey shot, put your boots on, and get yourself saved by the good Reverend himself. Read on below to find out where the Rev buys his suits and what he thinks of time travel:
303 Magazine: Are you really a Reverend?
The Reverend: No, and I never will be and I never wanna be. It started as a stage name for a gig back in the day in Dallas. The flyers were already made and I was so broke and desperate at the time that I'd take anything that came my way. But everyday we get an email with someone trying to get me to marry them.
303 Magazine: Who are some of your major musical influences?
The Reverend: Mainly I focus a lot on 1950s rockabilly stuff. Mid-century blues, rockabilly, rock and roll. And, of course, Elvis Presley and Scotty Moore. It's odd- I'm a guitar player but I'm influenced a lot by piano player Jerry Lee Lewis.
303 Magazine: What bands are you currently listening to?
The Reverend: We're one of the hardest working bands in history, at this point. I don't get to see a lot of live music. I like a lot of bands on Wild Records, like Luis and the Wildfires. I saw the Dum Dum Girls open up for another band recently and was very impressed with them. Someone gave me this French rock and roll album from the 1950s I've been listening to a lot. I can't understand what they're saying most of the time but it's really badass.
303 Magazine: You sure are a sharp dressed man. Where do you buy your snazzy suits?
The Reverend: Well this one guy did them for years and years and years. He's really a shoemaker for these real high-dollar shoes. They're all these hand made, vintage-type shoes for big stars. But he doesn't really make new suits these days. That guy who made most of my suits, I think, is a Romanian guy who works for Neiman-Marcus. But these people who makes suits and stuff are very secretive about who actually does it. It's a weird deal.
303 Magazine: If you had a time machine, where would you go?
The Reverend: Probably Memphis in 1955. I'd go to Memphis Recording Service and try to cut a single.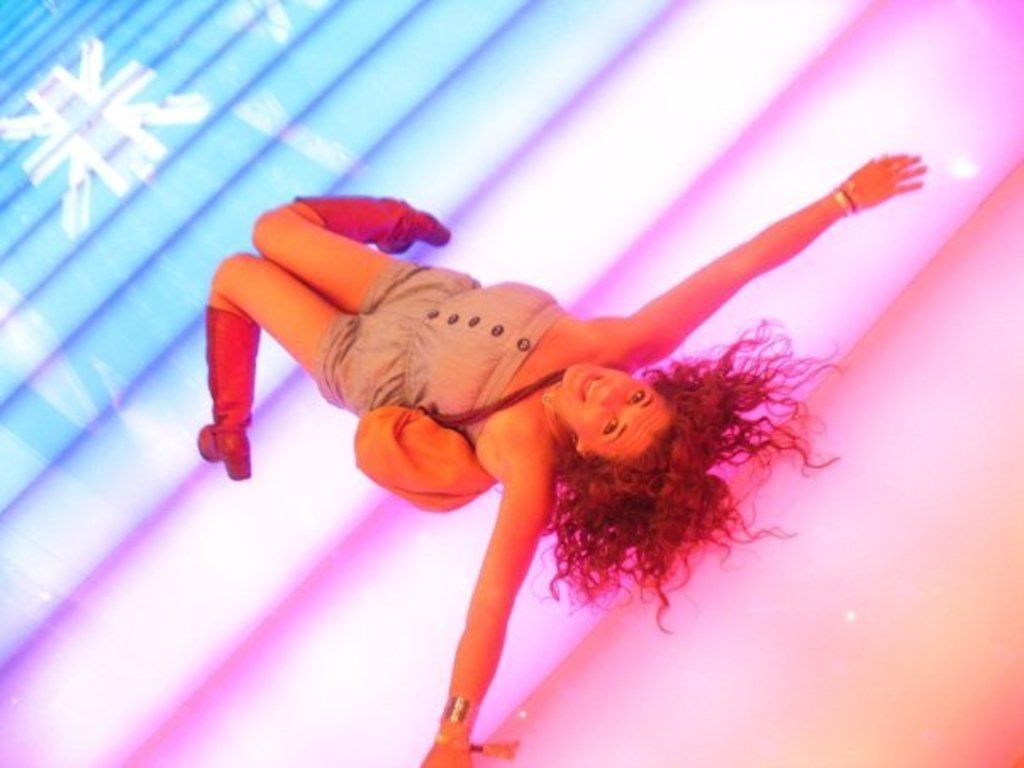 Allison Cohn loves gold spray paint and nonsense. She also has a very difficult time sitting still and keeping quiet. She can often be found dancing like a fool when she isn't hiding out in her mountain lair or gallivanting around the globe.