If you are not done with your holiday shopping by now, then you have officially become a last-minute shopper. No more ordering online, unless you want to pay huge shipping fees. So, you must venture out into the crowds and find the perfect gift. There is almost nothing easier to find and better received than perfumes and colognes. Take it from the three 'wise men' who brought fragrance to the first Christmas. Everyone likes to smell good.
There is a trick to this classic holiday gift. Body Chemistry is different from person to person depending on a variety of factors such as hormones, diet and the skin's pH balance. It has also been shown that your natural aroma can vary by environment and mood, which is the reason some scents can smell different on you at different times. Topically applied scents mix with the body's natural oils and aroma to give you the final fragrant result. This can be good, neutral or not so nice.
Fragrance gift giving is a great idea if you know the recipient well, know what perfume he/she usually wears and know what scents he/she is attracted to. The holiday gift sets that many brands put out this time of year are a good value, as well.  It is a bit trickier if you are not familiar with the preferences of the person you are buying for. If this is the case, cologne or perfume might be too personal a gift. Instead, you might want to opt for a scented candle or fragrance diffuser.
There are four standard families of scents- Floral, Oriental, Woody and Fresh. "Top notes" of fragrance will unfold immediately after putting on the perfume, "heart notes" surface about ten minutes after application and "base notes" remain after the initial scent has faded. People are naturally attracted to at least one of the four families of scent, making the selection easier. If she is currently wearing a scent with a floral note, it is a good bet that most floral scents will be a good fit for her. Not sure what note her current perfume or his cologne is? This information is easy to find by the manufacturer's description on the brand's website.
If you're thinking of giving a fragrance gift this year, here are some of 2012's top scents.
For Her
Sycomore by Chanel– Chanel fragrances have been a top seller at Christmas for decades. This rich-wood fragrance created by CHANEL Master Perfumer Jacques Polge in 2008, is very earthy and warm yet subtle. The scent is composed of Vetiver, with an elegant Sandalwood note and dashes of Cypress, Juniper and Pink Pepper. Available at Chanel Retailers beginning at $110.00.
Live in Love by Oscar De La Renta –  If she likes floral and feminine scents, than this intense floral blend of jasmine, rose, and orchid with bottom notes of cedar and sandalwood will be just right. Available at Oscar De La Renta Retailers, starting at $78.00.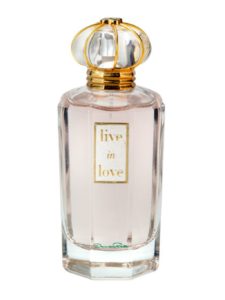 Kumquat Splash by Marc Jacobs: This fresh and delectable fragrance awakens the senses and entices the palate. A splash of zesty tropical citrus is inspired by the flowering Kumquat tree. Starting at $49.00.
For Him
Acqua Di Gio Homme Essenza by Giorgio Armani- This blend of extraordinary elements: Cascalone, with fresh and powerful aquatic accents, and the luminous Paradisone, create a vibrant, sensual fragrance for him. Available at Armani Retailers, starting at $60.00.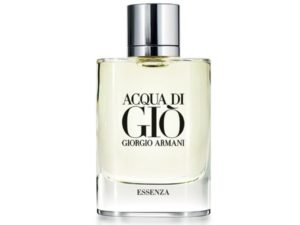 Guilty pour homme by Gucci: A blend of lavender and lemon, with a heart note of orange flower and base notes of cedar wood and patchouli, this subtly spicy fragrance fits just right for winter. Starting at $60.00.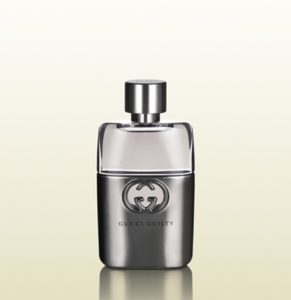 Déclaration D'un Soir by Cartier: This is a sensual fragrance with a top note of birchwood and bergamot, and orange blended with spicy tones of Moroccan artemisia, and cardamom and base notes of musk, vetiver and oak. Passionate and confident, this Cartier fragrance wears a heart, the emblem of love. Starting at $80.00.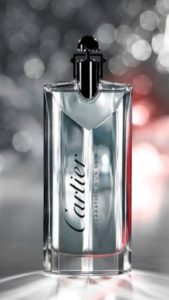 What's Your 303 Option? *This section is dedicated to products and brands that are made and sold right here in the Denver area.
Let Them Create Their Own Perfume or Cologne at Denver's Scented Studio's™
Giving perfume as a gift can be difficult as it is hard to predict what the fragrance will actually smell like on the recipient. There is a perfect solution locally at Denver's Scented Studio's™, located in Cherry Creek North. Giving a gift certificate  for one of the Scented Journey™ Perfume Workshops allows the deserving he or she in your life the opportunity to create a custom perfume or cologne by choosing from 22 signature Scented Journey™  Fragrances and over 400 fragrant and essential oils. These workshops are guided by a certified fragrance specialist, who will be able to offer guidance and suggestions. Don't think a workshop is the best fit? Gift Certificates can also be used to purchase a broad selection of scented studios creations from perfumes to bath salts to soy candles. Prices start at $9.95.
Contact Denver Scented Studio™ by phone or online to reserve a Scented Journey™ perfume-making workshop, purchase a gift certificate or to learn more about their products.
215 Detroit Street
Denver, CO 80206
Phone: 303.333.3315