If you were dumped by Ryan Sheckler on his MTV reality show, "Life of Ryan," he's sorry about it. He swears it wasn't supposed to go down like that. His mother insists it was the work of the producers. Sheckler and his accompanying little brother, Kane, catch each other's eyes in silent agreement — If there is one thing the limelight won't change, it's your mom being a mom.
Last Saturday, Sheckler appeared as the guest of honor at the grand opening of the brand new Office Depot on 15th and Wynkoop. In a quaint corner of the hectic building, the six-time X-Games gold medalist and former reality TV star divulged what skateboarding means to him and how he is giving back to the sport he loves.
"The whole thing has been wild, and I'm very proud of everything I've done," Sheckler said. "But what I'm most proud of is being able to give back and help people." Sheckler's mother, Gretchen, chimes in once more: "Tell him about the foundation."
The Sheckler Foundation began in 2008 as a means for Ryan, his friends, family and colleagues to give back to a community that has always helped move them forward. Through fundraising events, passion projects and various other initiatives, the Sheckler Foundation looks to help enrich the lives of children and injured action sport athletes. Their goal is to empower many to "Be the Change!"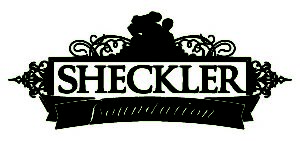 "I got to this point and all I've wanted to do is give back," Sheckler said.
For five years now the young skateboarding entrepreneur has been hosting the Ryan Sheckler Celebrity Skins Classic Golf Tournament at the Trump National Golf Course. Many of Shecklers pro-skateboarding friends make it out to the course while a large portion of the proceeds go to various causes, ranging from the Make-a-Wish Foundation to many different Autism awareness groups. Partnered with brands like Red Bull, UFC, Palms Resorts and numerous skateboarding companies, the foundation looks to gain as much exposure as possible.
In a snap-back Red Bull cap that attempts to tame his wild mane, Sheckler shifts from a relaxed lean to a more straightened posture to better examine the wear and tear of his little brother's Etnies. They discuss the subtleties of a kick-flip and its effect on each of their shoes. Sheckler pops off one of his brand new Etnies Maranas' and holds it up insisting on its durability, all the while proclaiming his love affair for the Discovery Channel's new show Amish Mafia, and one of his all-time favorites, Law and Order— yes, all 500 (who's counting?) subseries. And, speaking of popular filmography, the San Clemente, California native also has a new skate video coming out soon. Sheckler remains undecided on a name for his work, but his little brother suggests: "How 'bout Skate of Mind!" With a laugh Sheckler replies, "Pfft! You saw that on a Plan B T-Shirt!"
With so much on the plate for the 22-year-old, Sheckler finds much of his relaxation in family and skateboarding—and often times the two are one in the same. "Skateboarding has a support system that no other sport has…" Sheckler said, "…just so much camaraderie." A fixture on the ESPN-aired Street League Skateboarding, Sheckler says he is genuinely proud of his friends when they win or land something big, but admits he loves the competitive vibe. Who is his favorite skateboarder to compete against? With a quick pause and a coy smirk, Sheckler says, "It's gotta' be Nyjah."
As the surrounding crowd grows restless and PR agents scurry about to ensure the grand opening event flows smoothly, I thank Sheckler and his family for their time. He stops me just before I leave the room and asks me the brand of my shoes. "Aldo," I reply. He jokes that he could skate in them or wear them with a suit—but, I don't think he'll be giving up his Etnies any time soon.