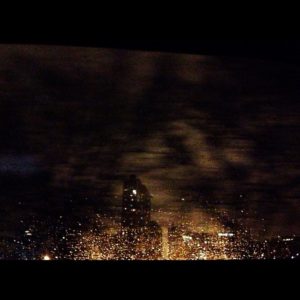 3:00 AM: Early morning travel is always interesting. Driving down empty streets I always wonder what others are doing at this hour. If I see another car I think that they must either be traveling or drunk. Maybe even both. On most trips we even get to pass our local 24 hour fitness. I love peering into that solemnly light building and observe the rare specimens that actually use the other 12 hours that the gym is supposedly open. I ask myself again, drunk? Or overly motivated? Either way I tend to find myself traveling at this unfortunate hour in order to get the "most" out of my trip. My most recent travel was reserved for the magical land of Chicago, of which people actually do call Chicagoland, something I found out as of late. I have been to Chicago once before and I learned a couple of things about what to do, how to do it and what to bring. So if you have never been to Chicago but find yourself there for 24 hours here is a beginner's guide to how you should spend your day.
First, What to bring: Your best camera: This city is filled with amazing photographic opportunities including the huge "bean" that is made out of an ultra-reflective, mirroring material or the Willis (formerly Sears) tower's Skydeck which we will discuss later. So if you enjoy photography or just awesome travel photos of yourself, Chicago is a great place to lug your brand new DSLR to.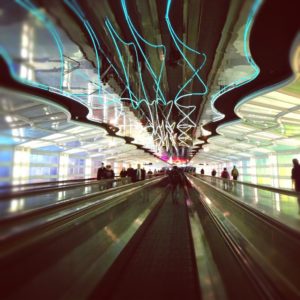 Layers, lots of Layers: Chicago is known for being windy and often unforgivingly cold. So even us Coloradans should bring some warm clothes and lots of them so you can pile them on if you encounter below freezing weather.  Make sure to include a hat, scarf, and gloves too. Wind chill makes it all necessary.
Big purse/backpack:  If you are only in the city for one short day then bringing a big purse of backpack might actually be useful because that way you can carry everything you need for the day including extra storage for all the stuff you're probably going to buy. Places like museums have coat/bag check too so you won't worry about having to carry it everywhere either.
9:00-11:00 AM: Breakfast and the Art Institute of Chicago. Once you have finally gotten to your hotel give yourself at least 30 minutes to up to an hour to prepare for the day, shower and relax. This is most important if you're planning on having a full day of exploring because otherwise you'll burn out. After you have unwound and rinsed off all the airport dirtiness you've collected make your way down to the nearest coffee shop, preferably Lavazza, and get a cup of coffee and a pastry of some sort. Sit down breakfast is not for the day traveler so a cup of coffee will have to do. Next make your way to the Art Institute, Chicago's best and most well-known art museum.  This place is world renowned for its collections of famous Monet's, Van Gogh's, Seurat's etc. Even if you don't know anything about art you will probably enjoy the museum because it has plenty of very famous pieces on display such as American Gothic or on a Sunday Afternoon on the Island of La Grande Jatte. Make sure you get to all those pieces but make special time for their photography exhibit located on the bottom floor of the museum. Right now there is a collection about turn-of-the-century of New York that is incredibly haunting and beautiful. From what I have experienced this section is always the most interesting and definitely worth a visit.
11:00-12:30 Lunch: One of the best things about big cities like Chicago is there is never a shortage of great restaurants. You could spend a lifetime exploring all the different eateries of this ever changing culinary scene so the choices can be a little daunting. To make it simple eat at the Art institute's fantastic restaurant Terzo Piano located in the modern art wing on the third floor.  This modern eatery not only has good food and a great location but a nice view of the city. It's especially well-suited for lunch because even on a gloomy day the room will flood with light due to its all white interior and giant windows. But don't let the sterile, minimalistic style fool you because you can get some serious food here including a hamburger and fries stuffed with goat cheese and olive tapenade or some great pork belly. If anything stop in and get an espresso and take a walk around on its several balconies.
12:30-1:30: Millennium Park. One of the most unique parts of Chicago is Millennium Park. Even if it is a cold day you should bundle up and check out the space. It is located just down the street from the Art Institute and is in walking distance. Its worth the visit because its not just a regular park but rather an outdoor museum because it is filled with giant public works of art like the mirrored "bean" or the twisted metal structure of Jay Pritzker Pavilion designed by Frank Gehry and the Crown Fountain. A lot of the pieces are interactive and therefore a great place to take your fancy camera to.
1:30-3:30: Willis (aka Sears) Tower. After you have spent considerable time messing around at Millennium head over the Willis Tower. Usually I would say to avoid touristy attractions such as this, but Willis aka Sears tower has a little bit more to it than just being the tallest building in North America. Because instead of just looking outside of a window to see the sights you can actually step into a glass box that hangs over the building.  But only do so if it a clear day because otherwise you'll spend $17.50 to look at some fog.
3:30-5:00: Shopping on Michigan Avenue. No trip is complete without a little shopping. Michigan avenue is definitely the place to go for all your shopping needs. From high end stores like Burberry to the more sensible shops like the gigantic H&M and Forever 21, you can definitely find anything and everything you want. I would recommend going to TopShop, the British high end version of H&M and Forever. We don't have it here in Colorado so it makes it a little more special. Check out the bottom floor for a great sale area or the top floors for the men's department.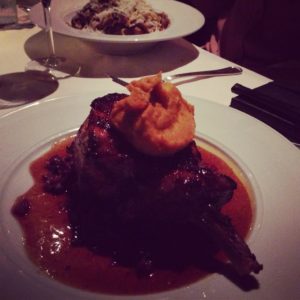 6:00-8:00:Eating in Evanston: After you have wasted all your money away on Michigan take a break, drop off your stuff and prepare for a night out. I would recommend getting out of the immediate city and exploring more a little more of Chicagoland. Evanston is just outside downtown Chicago and according to its residents the "restaurant capital of the North shore". I would recommend taking the purple line to the main street Evanston station where there are plenty of well known restaurants.  The one I visited and thoroughly enjoyed was Campagnola, small gourmet Italian restaurant. This place is nice because it is not as crowded or busy as a downtown Chicago restaurant might be on any given night. Here you get a little more privacy with your guests and your meal. I would recommend ordering Tagliatelle, a wild mushroom pasta that is absolutely heavenly. Spend as much time here as you'd like and let yourself relax bit while you recall everything Chicago had to offer in the short amount of time you had while here.