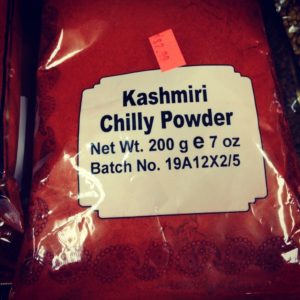 When I lived in Spain for one short summer, I met an Indian woman named Kamayani who I became fast friends with. Every week after class we'd find a new spot to get lunch. Exploring the culinary landscape of Barcelona with this multicultural lady always produced interesting conversations and a rich exchange of ideas. It was at these lunches I slowly learned about her native land of India. I was able to ask her all the stupid and educated questions I had about Indian culture and history. We talked about everything from language and religion to Gandhi and even Bollywood. What I learned from her was that there is no clear picture of Indian culture, rather its extreme diversity makes it a mystery even to those who call it home (there isn't a true uniting language). But despite the divisive aspects of their culture, I also found that Indian diversity makes for incredibly unique food, literature, art, history etc. However in America we tend to see Indian culture as one unified nation and forget that India is actually a subcontinent. But even in Denver, among the seemingly identical restaurants each menu will hold a different variation on popular dishes. Using different spices, flavors and techniques from regions such as the disputed Kashmir to the southern region of Tamil, every restaurant offers something new and different. Experiencing this first hand with Kamayani was definitely a treat and was something I tried recreating here at home. Luckily there is a plentiful representation of Indian culture in Denver and I searched high and low for the best of it. So here are my recommendations on how to find Indian culture in our lovely city.
Eat: In Denver you can't go more than a mile without seeing a strip mall with at least one ethnic restaurant. Usually they look pretty questionable on the outside but once in a while you'll find a hidden gem. That was the case for India's Oven on Colorado and Yale. It is literally out of view, tucked away behind the Sprouts market in a nondescript parking lot. The street appeal is definitely not welcoming (even to the point I questioned going inside) but despite this the inside is quite beautiful. Decorated with deep reds and oriental patterns this plush and exceptionally clean restaurant is a very comforting sight.  The food was really good as well. I would recommend any of the Masala dishes, especially the Chicken Tikka Masala which was spicy, rich and filling. This is a great place for first timers and is a comfortable and secluded spot that I could see myself becoming a regular at.
Do:  Besides visiting one of the many Denver Indian restaurants there are several other places you can go to experience Indian culture. The first truly Indian place I found was the Bombay Bazaar in Aurora. This little market has everything Indian from an array of bulk spices (at a really great price) to Bollywood movies.  I spent quite a bit of time searching through its aisles stocking up on rare spices and goods before I found the owner. A nice, older gentleman with rounded glasses and gray hair peaking from under his black turban explained to me that he opened his store "in 1994, right after [he] emigrated here from India". We spoke a little bit about how his store has remained successful even through such hard economic times. After our talk he actually insisted on buying my goods for me. His kindness and hospitality made it no wonder as to how he has managed to stay open through the years. It is for sure worth a trip to Aurora even if it is just to browse.
If you are feeling a bit more adventurous and enjoy clubs or Bollywood then you should check out the 2012 Denver Diwali celebration/dance party down in Denver on Walnut Street tonight where there will be a major Bollywood DJ, Nawed Khan, playing along with appearances from Bollywood celebrities. And although it ia an alternative way to celebrate this traditional festival of lights holiday, it'll also give you the opportunity to see how they party on the other side of the world. Which in most cases something you don't get to experience everyday in your own town.
If you are looking for something a little more subdue and more traditional, the University of Colorado at Boulder will be hosting its annual Diwali celebration tomorrow on campus in the Glen Miller ballroom. I personally visited this celebration last year and it was a great experience with amazing food, dancing and entertainment. It hosts an array of people including CU students, faculty members and Boulder based Indians. It's a great place to meet new people and experience local Indian culture first hand in a welcoming and fun environment.