Pop quiz, Good Samaritans! What do you do when someone's choking? What would you do, rather? Would you respond? Would you panic? There are a couple of mostly easy, certainly viable techniques that come to mind in an emergency situation.
1. The Heimlich maneuver, even if we're not supposed to use that term anymore.
So, to be copyright accurate, 1. "Abdominal thrusts."
2. The plain old coughing technique. Encourage someone to cough to dislodge whatever it is that's causing the blockage or obstruction. Simple enough.
But, what do you do when you've been choking for at least a couple of years. No shit. A few years. Hear me out…
Choking not on food stuffs, choking in the sense that there's a lump, almost constantly, in my throat. It comes and goes, but it's there more often than it's not. I've grown so accustomed to it that when it's not there I might not notice its absence (a good thing, I very much know), though I know, even subconsciously, it won't be long till it creeps back in (not a great thing, I very much know). And then, when it reappears, I'm like, aww man, why's it back right now? I'm not doing anything stressful…I'm just driving to work (insert a million different activities here).
Ok, admittedly, "driving to work" (I have a 26-mile commute one-way and I love the act of driving, p.s.) is often the catalyst. There's the culprit, you say, why look any further, right? It has to be the impending stress. Plain and simple. Work is stressful, and ever-growingly so: high demands, fast pace, deadlines that shrink before your eyes, EOD deadlines that spring up in the morning or even late afternoon—five days in a row. 16 people asking you for something (and not small somethings) at exactly the same moment, all of whom believe their need is the greatest, all of which are, indeed, priorities.
Increasing expectations, fewer resources, greater output, fire, fire, fire, the house is burning.
A colleague sums it up, "When the whole house is burning, where do you throw the cup of water? At the living room? At the kitchen?" If the whole damn house is burning, a cup of water ain't gonna cut it, is the problem. But when a cup is all the resource you have to spare at the time…well, that anxiety can pile up quickly and high and start to suffocate you real quick. A common story, especially "in this economy" (that old cliché again). So it is the stress then. Clearly.
People carry anxiety all throughout their bodies—hence massage and chiropractic appointments on the reg. Some carry anxiety in their chest, even in their gourds. Migraines are caused by all sorts of things, and one surely is mounting stress. Lots of people carry pain and tension in their neck or back. Leaning over things, which it seems, culturally, we do a lot of. Whether we work manual or not so manual jobs, we hunch over some sort of equipment at least some of the day, whether it be a desk, a person sitting in a dentist chair, a child on the floor, heavy machinery, what have you. Good posture and strong muscles to support your body are key, though that's a different blog for a different day. These aching body parts are physical outcomes, yet the cause is much more than physical.
For me, it's not only the stressors in everyday life that cause this perpetual lump in my throat. I'd be doing myself a huge disservice to think the reason I'm choking is because work pressures are too much for me. Not even close to a full read on the situation. Now, I have no official diagnosis (ha) here, people, but from years of yoga and talk of the seven chakras, well, I've learned, in short, my throat chakra is blocked. (In my last blog, I called chakras mumbo jumbo. That was the good ol' self-deprecation tactic, not a Mitt-Romney-rewrite/take-back/reversal tactic, just to be clear.) And I need to do the work to unblock it. This work is all part of my yoga. These ideas inspire me to think, to question, to observe, to examine the root of whatever is in front of me. Most importantly, these concepts helm me to let goooooooooo.
There are a couple of things that people have said in my presence over the years about a blocked throat chakra:
1. You are carrying words in your throat.
I know this to be true, and so am consistently working on saying the words I hold there. There are surely tons and tons of words that flow out naturally every day, so many I suspect friends, family, colleagues wish I might give up on this particular path to alleviating the lump.
2. Rod Stryker says, among countless, countless other insightful, perplexing things, that most of us don't breath past our throats. And it is in breathing past our heads, above our heads, in fact, that we really breathe. Breathing past our heads is no easy task.
I know I have never ever done this. I can't get past my darn throat all that often, though headway is coming in paying close attention to how air moves through my body.
It's both these little morsels that bring me lots to ponder and act on, in yoga, as I walk down the street, as I communicate my thoughts and ideas and solutions and feelings, as I run around my office throwing cups of water at projects.
In my continuous quest/reading about the throat chakra, it's essential to look at one of the five principle vayus of pranayama. But before looking at the specific vayu that troubles me, if you will, it's important to first understand a bit about the word vayu, which translates as wind,
"…connoting all-pervading movement. The root va means 'that which flows,' i.e., vayu is a vehicle for activities and experiences within the body, or a 'force' that moves throughout the system controlling functions such as digestion, respiration, nerve impulses."
That's the simplified version/quote from this blog.
Now, moving onto the "force" that is ganked up in my body (this blog from Wanderlust helps put all this in simplified perspective):
"Udana, located between the collar bones and the throat, rules the physical function of exhalation and the emotional function of psychological growth (i.e., your willingness to expand)."
Let me repeat, the throat rules the emotional function of psychological growth and your own [my additional word] willingness to expand…
The way to find balance in the throat chakra, the way to feed it, is by:
•  Opening the lines of communication of your thoughts and feelings
• Being creative
• Speaking your truth
• Releasing past emotions
• Deep breathing exercises
• All types of healing work
When the fifth chakra, the throat chakra, or Vishuddha chakra is closed, we undergo decay and death. When it is open, negative experience is transformed into wisdom and learning. Hot damn, I like the latter. Yeah, I think I'll hang out there for a bit (and, coincidently, right where I am). Luckily in my world," blocked" translates directly as "absolute potential and desire and motivation to open."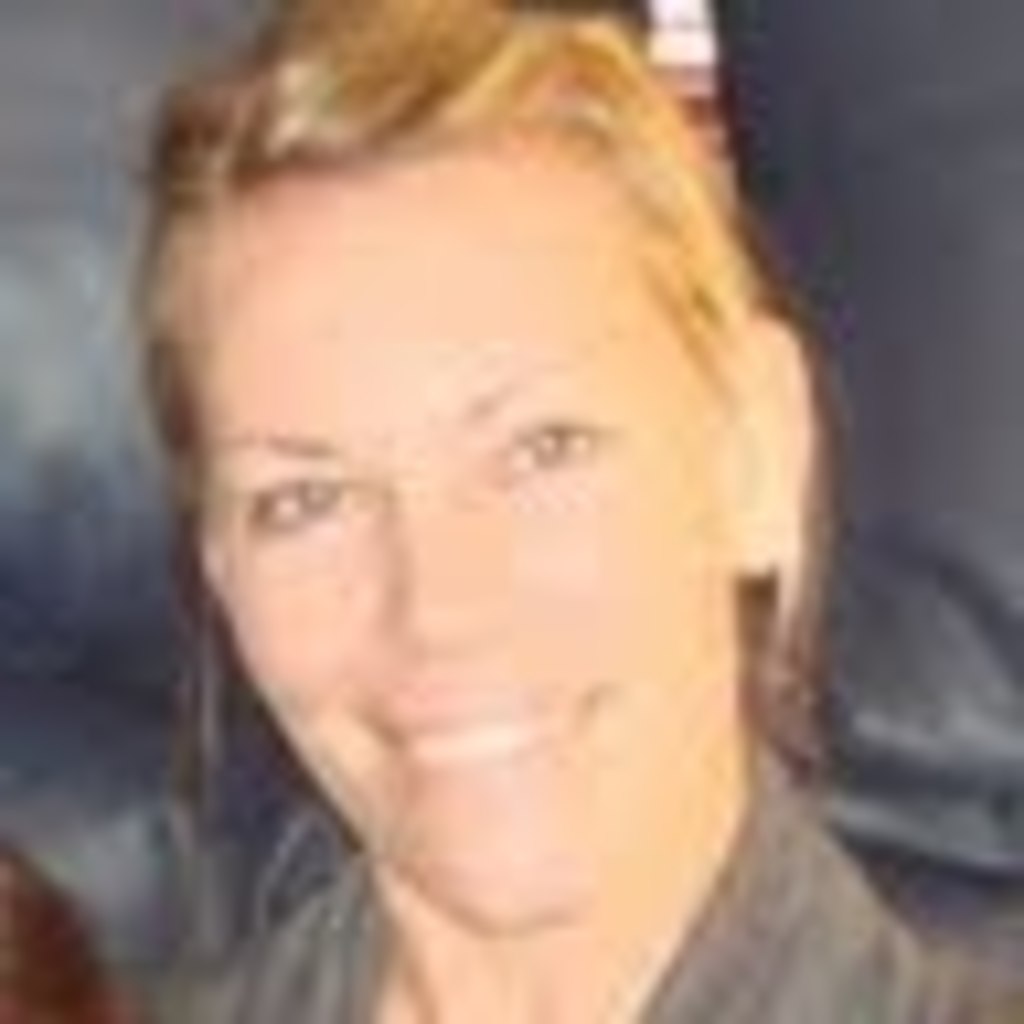 Aubrey Brobst is a writer and editor who is mildly obsessed with yoga. When she's not practicing it, she's thinking about the next time she will. And whether or not she has enough time before the start of class to ride her Jaguar Shark cruiser to the studio.