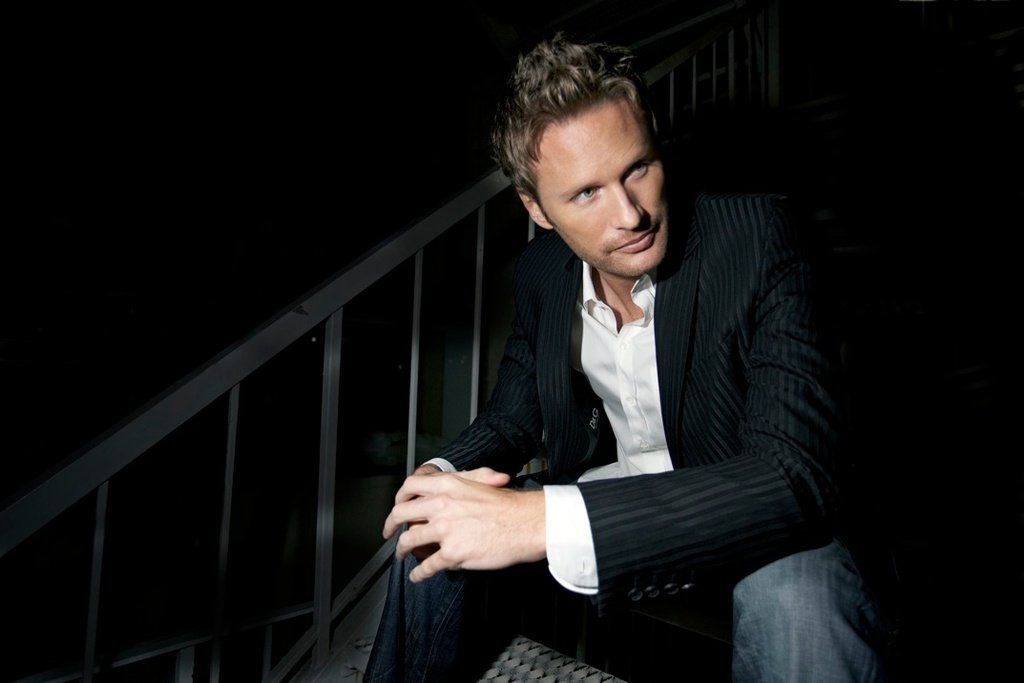 Rubbing elbows with the likes of Joe Perry or Sylvester Stallone is all in a days work for Hollywood's hottest film composer, Brian Tyler. Odds are you've sat through a film he's scored, played a game he's tracked, or got amped from a trailer he composed. From Spielberg's "Eagle Eye" to the upcoming score for "Iron Man 3" Brian Tyler's masterful touch has dubbed him 'the future of film composing.'
A true musical prodigy, Brian Tyler composed a full on concerto by the age of fifteen, earned his master's degree from Harvard, and is the grandson of a Hollywood legend (Walter Tyler, Oscar Winning Art Director) but Tyler's road to recognition was no cake walk. There were no hand-outs, no family ties, and no amount of money that would give Tyler the break his talent deserved. Tyler was an outsider in tinseltown, trying to break into an industry where the odds were stacked against him. He forced his way into Hollywood's music scene peddling scores for bupkis, and watching his work end up at the bottom of a trash can. That is until a series of small-time producers dished out gigs that eventually took flight.
Today he is one of the most sought after film composers in the industry, with countless accolades and a slew of No.1 box office hits under his belt. But how does someone so young, who is anything but typical, rise to the top of the buttoned-up, seniority-driven realm of film composing? This self-made man's perseverance, and unique stamp on the art of storytelling through song make his journey that much more extraordinary. Before he tackles the epic task of scoring "Iron Man 3" Brian Tyler gives 303 a rare inside look at the man behind the music.
303: What are your vices or ultimate conditions for a creative space?
BT: I usually have an iced tea handy. Other than that I like to get into a creative space just sitting down and starting to tinker around with different instruments or sounds. In my free time I enjoy sports and hanging out with my friends often seeing bands and artists perform. That can be inspirational as well. It is best not to stay locked up inside for too long!
303: What is the first thing you do when taking on a project, right after you watch the film?
BT: I sit down and just jot down a bunch of ideas. Then I start to hone in on a theme or themes sometimes on the piano, sometimes on guitar, sometimes on the keyboard. Eventually I go back to watching the film and compose music to picture.
303: Do you have a favorite go-to trick you often use to convey a certain vibe or emotion in film?
BT: Oh wow. Not that I can think of. Actually, the entire job of the score is to convey a certain vibe or emotion to a scene. So really, the entire art form is based on emotional manpulation.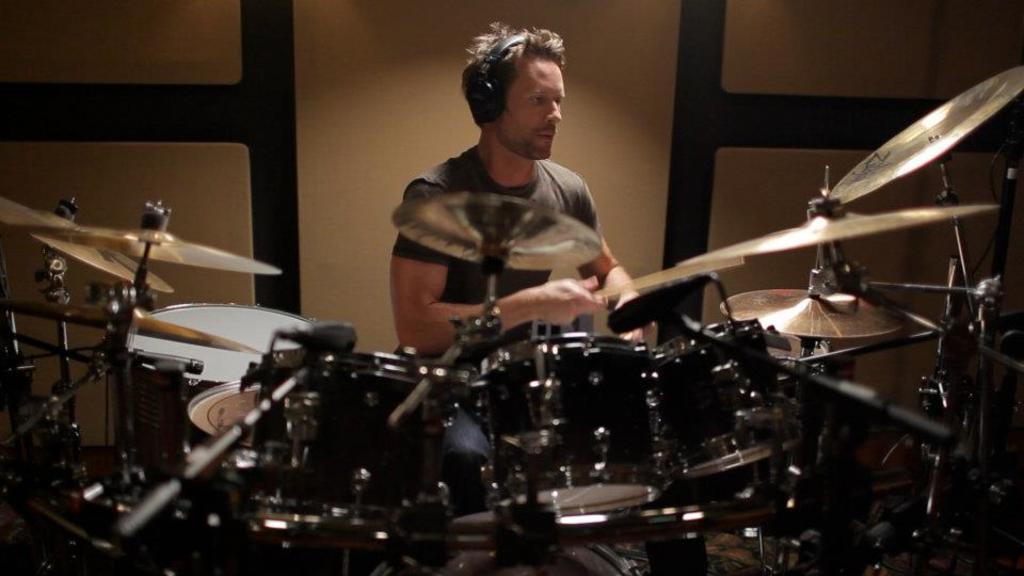 303: I read that you insist on playing the guitar, drums, and piano solos on almost all of your projects. Why these three instruments in particular?
BT: Well those are particularly personal instruments in the sense that there is so much open to interpretation. More so for piano and guitar. The strength at which a note is played, whether or not the tempo is slightly ahead or behind the beat, etc. It is simply easier for me to just go ahead and  play it rather than explain every nuance to another player. The same goes for the drums in a sense. I don't mind having other players in any of those instruments, in fact that can be a very good thing. But for the sake of streamlining I find it best to play them myself.
303: I have heard you often say, you don't ever "phone it in" that you treat each film as if it's the greatest of all time. Do you feel this sets you apart in the industry, aside from your incredible talent?
BT: Why thank you for the compliment! I think it probably helps. I definitely give it my all.
303: You must have impeccable attention to detail.  How do you explain your ability to translate what we see visually into a feeling we can hear?
BT: I am not sure if I can explain it! Somehow it is instinctive for everyone I think. But I just have a skill that can bring this into action – composing. But the fact that I can create music that is universally understood on an emotional level shows that it really is inside all of us. The look, vibe, and tone of the film certainly inform what emotion I attempt to convey with my music.
303 – Other composers in the industry have stated that there isn't as much creative freedom when scoring blockbusters as opposed to indie flicks. Have you encountered the same issues or have you been fortunate to take the reins creatively on most of your projects?
BT: That is absolutely true. There is simply less of a committee to please on smaller films and that is typically why those films are more creative all around.
303: What is the dynamic between you and the script, directors, and actors?
BT: I directly feed off the script and the way the actors portray their roles, but only from the perspective of what is actually on screen. The difference with the directors is that I interact with them directly. They can tell me what they really wanted in a scene instead of simply relying on what is on the surface.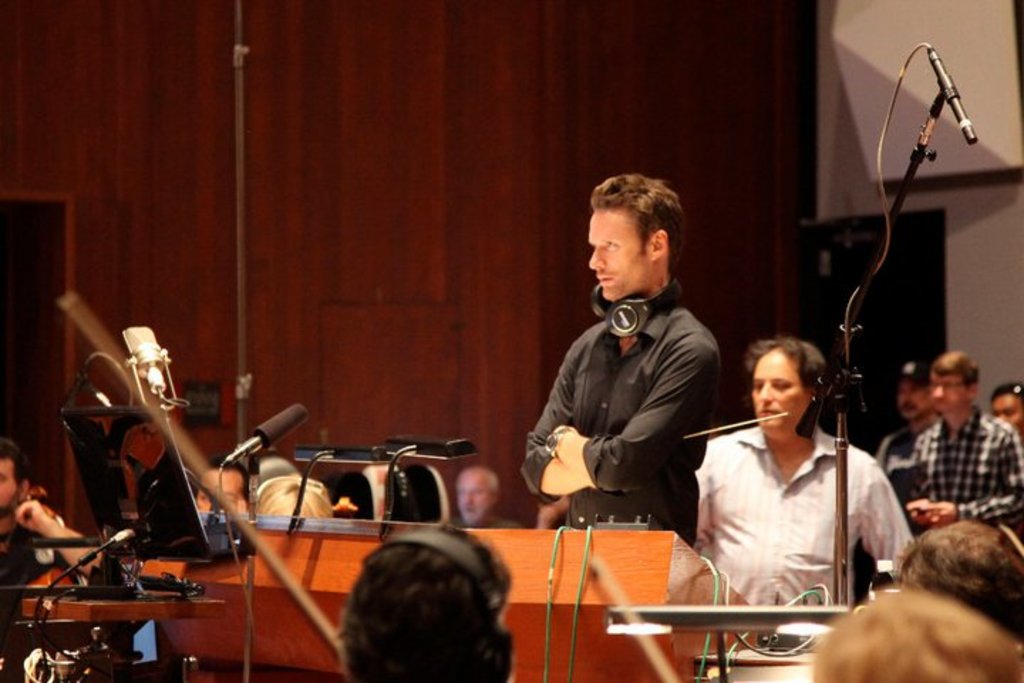 303: Where is the most outrageous place you have ever recorded, produced, or composed song?
BT: I wish I could say I composed a requiem while climbing Everest but the most outrageous place was probably not all that outrageous. I find it odd that I often think of music at the most inconvient of times. Showering, in a meeting, stuck in traffic, etc.
303: Back in the early stages of your career when you were multi-tracking yourself and re-writing music to films, which re-invented movie score was your favorite?
BT: I would probably say one of the most fun to rescore was The Birds, mostly because it had no music in the first place. It was my attempt at trying to channel Herrmann.
303: Where were you and how did you feel when you got the call that you would be scoring "Eagle Eye" for Spielberg? What was it like working with him?
BT: I was actually at the Amblin headquarters on the Universal lot when I heard the news. I was told in person. It was pretty mind blowing. The entire creative team on that film was amazing and I have worked with all of them since. And of course, Steven is one of my idols. Truly a 'throw me the idol, I throw you the whip' moment.
303: Your most recent work has been on "Expendables 2." How do you approach scoring a sequel?
BT: I really wanted to bring a thematic development to what I had already composed in the first film but also give it some real oomph in the villain area. There really wasn't a true bad-guy theme until the second film.
303: I've heard you consider yourself an avid gamer. Is this true? Were you familiar with the Call of Duty franchise when asked to compose for Call of Duty Modern Warfare 3?
BT: Oh I am a COD player all the way. I have a thing for first person shooters. And racing games. That was a very cool project to score since I am a fan.
303: What was your initial reaction when Universal Studios sought you out to compose a modern version of their centennial theme song? What direction or requests did they give you while working on this iconic piece?
BT: A total honor. Jerry is of course, one of my true heroes and I have been lucky to be connected to him in my career through franchises he started (Rambo and Alien) and of course our connection on Timeline. But this is so iconic. It is Universal. So Mike Knobloch from Universal and me agreed to do a variation on his theme instead of starting from scratch. Both the logo and the Centenniel Theme were heavily steeped in Goldsmith.
303: Your approach to the film Brake's score was very intriguing with your effective use of car parts for inspiration and sound. Elaborate on what parts you implemented and if you have ever utilized other non-traditional elements in other film scores.
BT: I used as much of the car that would make musical noise that I could get my hands on. Lane change clickers could act as tempo keepers, car window open / close, various buttons on the dash, engine fan, tubing, pipes, etc. And I also ventured into the bizarre on Bug where I used ham radios and air conditioning units as musical sources.
303: I understand that you find having your music heard by audiences around the world, is truly the most rewarding aspect of this craft for you…please elaborate.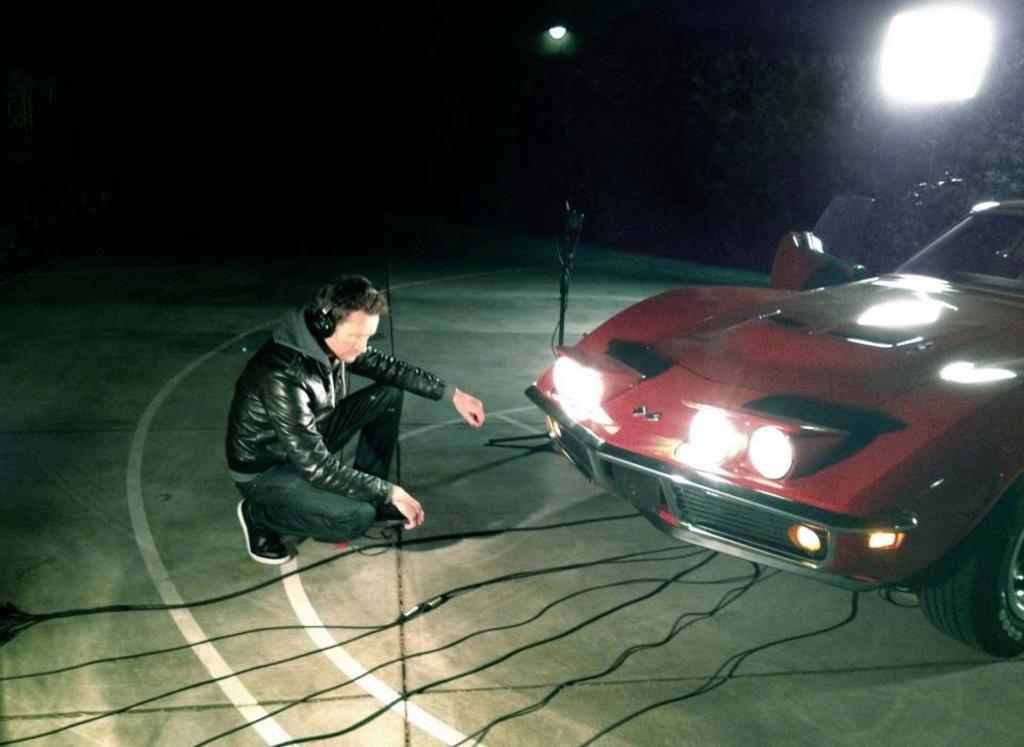 BT: I always loved composing music but the thing I really wanted was for others to enjoy it. And when that finally started happening I found that satisfying, especially as a life long film score fan myself.
303: What songs/bands are currently in rotation on your iPod?
BT: Here is a list of the very playlist I have going now:
The Clash, The Beastie Boys, Trentmoeller, The Smiths, Crystal Castles, Arcade Fire, Die Antwoord, iamamiwhoami, Ramones, The Beach Boys, MNDR, White Lies, Pixies, The Henry Clay People, Purity Ring, Photek, Rush, Childish Gambino, Radiohead, Depeche Mode, Pink Floyd, Yello, Billy Joel, Calvin Harris, Sigur Ros, Beirut
If you would have asked me a few days ago it was full blast John Williams because of the concert he gave at the Hollywood Bowl
303: Favorite song of all time?
BT: A Day in the Life – Beatles
303: Favorite film?
BT: Vertigo
303: Favorite composer?
BT: John Williams
303: Favorite movie score by another composer?
BT: E.T.
303: Is there an artist or album that has made a huge impact on your life?
BT: Yep a few. Star Wars, Sgt. Pepper's, Vertigo, Abbey Road, The Golden Age of Wireless, and Moving Pictures
303: Answer the following three questions using only song titles…
What does your social life consist of? BT: Still Crazy After All These Years – Paul Simon
Where do you see yourself in 5 years? BT: Lando's Palace – John Williams
What is the one thing you cannot live without? BT: Love and Happiness – Al Green
Brian Tyler's innovative and emotive genius behind the powerhouse motion pictures we know and love make him an artist to search for in the credits. Check out his catalogue of work at www.briantyler.com.
*Photos Courtesy of Brian Tyler