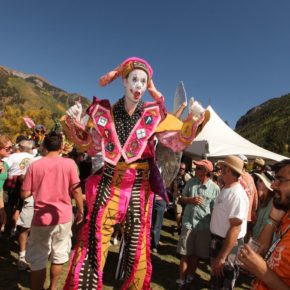 You know it's going to be a good party when it kicks off with a free marching band performance. Portland's own March Fourth stilted and hooped their way into Telluride's 19th Annual Blues and Brews Festival this past weekend- much to the delight of the early arriving "festivarians"- on Thursday afternoon. It would be a severe understatement to say that this (free!) spectacle was an injection of ecstatic morale that carried on throughout the weekend. Not to mention that the yellowing Aspen trees cascading down the looming San Juans provide a breathtaking backdrop to the one-stage arena, as each artist will boast. When the musicians are mutually in awe at the surrounding scenery as the attendees are with the music, it makes for a surreal sort of affectionate experience.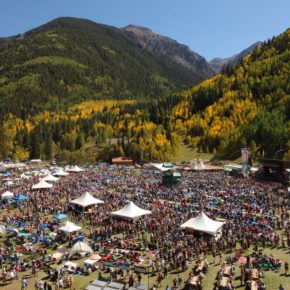 The one and only Warren Haynes headlined Saturday night with his band Gov't Mule and stole the show with an epic rendition of "When the Music's Over" by the Doors. Drawn out, dramatic, ominous, and spot-on, I'm not sure that Jim Morrison ever sang such a stellar version of his own song. Warren is an outstanding and versatile musician, able to fill the giant shoes of late and greats such as the Allman Brothers, Levon Helm, and of course, Jerry Garcia. Mule is notorious for covering crowd pleasers by artists such as The Band, Zeppelin, Traffic, and the Dead because, well, Warren does it best.
Phil Lesh & Friends closed out the event on Sunday evening with a two full sets of nonstop Grateful Dead. Phil has toured with various talents over the past several years, but "friends" in this case consisted of his two bearded sons and surly Warren Haynes, playing the role of Jerry and doing a majority of the vocals. The only time you actually heard Phil's voice was Bird Song in the second set and during his organ donor spiel before the encore. Actually, the whole thing was more like Warren & Friends- and it was just right.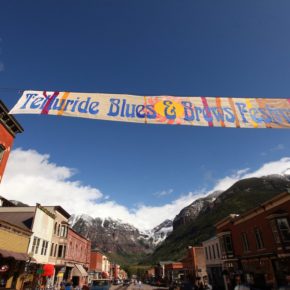 Last year it was the Flaming Lips with their confetti and strobe lights. This year, the wildcard act of the weekend was The B52s with their beehives… and strobe lights. Perhaps the most entertaining part of The B52s was the audience costume contest and the myriad of middle aged women in cotton candy wigs, knee-high pleather go-go boots, and neon patterned ensembles that would make Austin Powers nauseous. The B52s were awesomely bad- but weren't they always? The waited way too long to play Love Shack and encored with Rock Lobster, which was surely a hit. But Fred Schneider's sunglasses at night and mad raving about "taking pills" combined with Kate Pierson's fringe and howls didn't exactly fall anywhere near the "blues" category of music- or any category, really. It didn't help the B52's cause that they were preceded by the classic Little Feat and New Orlean's Trombone Shorty earlier in the day. It was like brushing your teeth and then drinking orange juice right afterwards.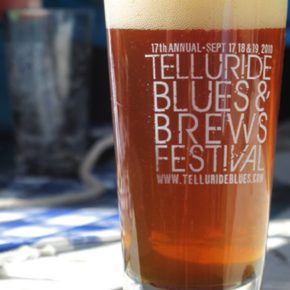 The Chris Robinson Brotherhood's Sunday afternoon set truly took you back to the seventies. The band's uniform bushy beards and reflective aviators gave off a Humble Pie vibe and made you feel like a groupie (or "band-aid") in the movie Almost Famous, tempted to hitch a ride out of town in a VW Bus and follow them off through the mountains to the next venue. Robinson's voice is down-home without being country and the band is soulful without being overly bluesy.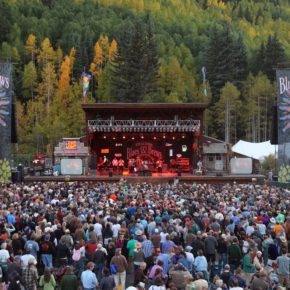 Robert Randolph and Anders Osborne were other noteworthy performances.
But it is LA's Orgone that I would award MVP of the weekend to. Their set was during the hottest part of the day on Saturday and they probably had the best turnout as far as utter madness on the dusty dance floor goes. Super high energy, uber funktastic, and with a babe of a vocalist who worked the crowd with her glowing smile and seductive voice. Folks were buzzing all weekend in their aftermath.
Phil Wiggins on harmonica and Tennessee's Reverend John Wilkins provided a Sunday morning soul saving service of true blues. The Reverend skipped his weekly southern church sermon to come perform for us lucky folks. Their version of Prodigal Son, a song originally written by Wilkins' father and adapted by the Rolling Stones, was sweet and raw.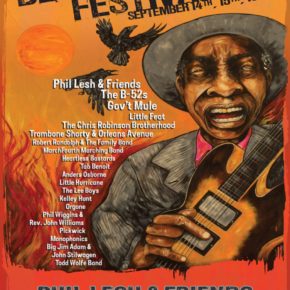 I could gush on and on about how the festival was nothing short of perfect over all, but I digress. Last year it dumped buckets of rain and snow during the Grand Tasting- this year we had "sun burned man boobs," as the annoying Telluride MCs blathered on about over the microphone between acts, warning the men to sunscreen up.
And the beer was cold and tasty and plentiful. The crowd was smiling and costumed. What more could one ask for from the grand finale of the Telluride summer festival series? No actual blues in sight except for the clear summer sky.
Allison Cohn loves gold spray paint and nonsense. She also has a very difficult time sitting still and keeping quiet. She can often be found dancing like a fool when she isn't hiding out in her mountain lair or gallivanting around the globe.