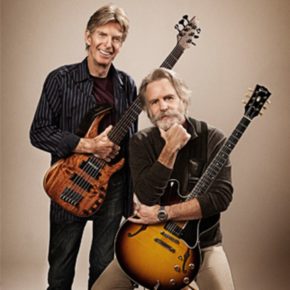 They're back. It's that time of year again: summer's quickly slipping out the back door and the remaining members of the Grateful Dead are rolling through the front range to close out the Red Rocks season with some dancing in the streets. Jerry fans, jam band lovers, tie dye wearing hippies, the dreadlocked and the nostalgic and the stoned- come one, come all, and get your Dead fix while you can. Furthur is comprised the Grateful Dead's original band members Phil Lesh and Bob Weir, as well as Jeff Chimenti on keys (who formerly toured with Weir's band, RatDog, and other previous reconstructions of the Dead in the early 2000s), John Kadlecik of Dark Star Orchestra (better known to some as "fake Jerry"), East-coast drummer Joe Russo (of the Benevento-Russo duo), and vocalists Sunshine Becker and Jeff Pehrson. The shows are all weekend, from Friday September 21 through Sunday September 23. Doors open 6pm on Friday and Saturday and the shows are set to start at 7:30pm, while Sunday's doors are at 3pm and the show's at 5pm. Friday and Saturday shows are sold out, but tickets are still on sale for Sunday for about $65 plus fees.
Surely if you show up for the Friday or Saturday shows you'll be able to find a "miracle" ticket in the lot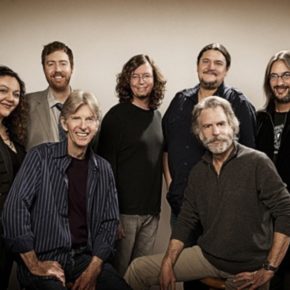 along with ganja treats and heady burritos. So go shake it, Sugaree, and help Furthur kick off their fall 13-date mini tour of the west coast… and then do the true Dead thing and quit your job to follow them around the country. After all, "if you're going to hell in a bucket you might as well enjoy the ride."
Allison Cohn loves gold spray paint and nonsense. She also has a very difficult time sitting still and keeping quiet. She can often be found dancing like a fool when she isn't hiding out in her mountain lair or gallivanting around the globe.