Oh the '70s…a decade of incredible music, uninhibited drug use and sexual freedom. Everything was heightened during this crazy decade. And parties were no exception. Among swinging couples, the concept of the "key party" was a great way to get down. For those of you who are unfamiliar, a key party is a swinging party coupled with the game of chance. Upon arrival, gents throw their keys into a common bowl and as the night winds down, the wives randomly pick keys from the bowl and leave with that key's owner. For all of us who were born around this time, there's a good chance that there was a decent amount of partner swapping going on while we were conceived, although my parents completely (and thankfully) deny that they participated. However, a friend of mine from California tells me his parents were swingers. Let's just say he looks suspiciously like his neighbor and nothing like his father. But I digress.  Maybe swinging isn't for you. But if you've ever wanted to get a sneak peak and live vicariously through this freewheeling crowd, check out Jeff Gould's "It's Just Sex" now playing at the Edge Theatre. Directed by Bill Smith, this play tells the story of three couples who swap partners for an evening and discover more than just sex.
Patty Ionoff plays Joan, a seemingly picture perfect wife, who comes home early to find her straight-laced husband Phil (Scott Bellot) engaged in a sexcapade with a prostitute. She chooses denial over anger and in true trophy wife fashion, starts obsessively prepping for a get together that she and Phil are hosting. After all, aren't appearances everything? Patty and Phil have invited two couples over for an evening of socializing and it soon becomes clear that they aren't the only ones with marital troubles. Lisa (Kirsten Deane) is a critical and domineering wife whose repressed husband Greg (James O'Hagan Murphy) can't get it up anymore. Carl (Brock Benson) and Kelly (Samara Bridwell) are seemingly happy, yet it appears they both have a wandering eye and that their hyperactive sex life might be the one thing that holds them together.
Despite all of their issues, once the couples get together, all problems are pushed aside. They drink and laugh, preserving the façade of happy marriages rather than addressing the inner turmoil that lies beneath. That is until Joan decides to kick off a game of "tell the truth" in which each person has to expose a secret about him or herself. Joan, wanting to get back at her husband and looking for a thrill, confesses that she'd like to swap husbands for the night. And that's when the party really gets started.
After the swinging couples swap mates and return from their romps, all hell breaks loose as each couple unravels the problems of their marriages. We soon come to realize that it's not just sex after all. Rather, sex is the catalyst that uncovers issues in relationships that were already brewing.
The talented cast of "It's Just Sex" puts together a performance that is part racy, part funny and part couples therapy while the script is sure to spark some interesting post-play discussion.
"It's Just Sex" runs through July 22 at The Edge Theatre.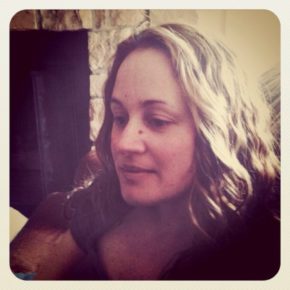 Megan Golliday is a multimedia journalist and writer for 303 Magazine.