As we rode our bikes from Salida to Poncha Springs, a five-mile uphill jaunt, surrounded by snow-capped peaks, on our way to visit a new brewery, I couldn't help but think that this was about the most Colorado-esque activity imaginable. This is what people in those grey Northeastern cities must imagine we do. And then, just as I was beginning to really break a sweat, we came upon Elevation Beer Company.
This was the grand opening and all of Salida and Poncha Springs had decided to attend the festivities. Bluegrass was playing. Grills were going outside. The sun was shining. The place was full of naturalist mountain/river types and so festive I expected to see Tom Bombadil come dancing through the crowd.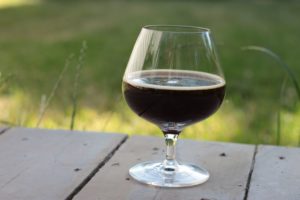 Despite the laid-back clientele, this place is serious about its beer. Elevation is at a high altitude, 7,500 feet, which is only exceeded by the ambition of its beers. This isn't you're standard amber, IPA, and stout joint (although they do make these). Instead, the brewery has a Belgian-inspired beer focus. Now this is a risky move, and I was initially worried. Poor attempts at Belgian styles can be like a one-man-band of off flavors. Elevation gets it right.
Oak barrels line the walls of the large brewing area and they aren't just for show. Elevation is aging beer in there folks, good, interesting beer.  They had something on tap called Signal de Botrange. I'm not sure what this translates to, perhaps the courting call of someone named Botrange, but regardless, it was a tasty beer to enjoy on a warm spring day. It's golden Belgian ale, aged in oak, slightly sour with a nice fruitiness. It would be perfect with some cheese and a patio. Another favorite was the Apis IV Quadruple, which Elevation describes as a dark, Belgian strong ale. They use caramelized honey to give the beer a nice toasty sweetness and it will make you feel toasty too, packing a 10.7% a.b.v. that is well-masked and dangerously easy to drink.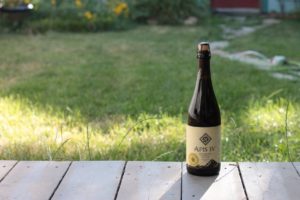 The tap room is definitely worth the stop if you're up in the mountains, but the really good news is that Elevation is distributing to Denver. I found some in the bomber section at Highlands Wine and Liquor at 38th and Wolff. And when you drink it, sit outside and look to those hills.