In this day and age, as technology becomes increasingly better (and, I might add, more and more expensive), what can't keep up gets left behind. The sometimes forgotten art of caricaturing isn't going anywhere anytime soon though—please, go ahead and breathe a sigh of relief that you can continue to have your teeth drawn two sizes too big and have Dumbo as your ear twin. Although potentially unflattering, caricatures always guarantee a good laugh and a memento to frame—or not frame—for all to see.
Denver native Brooke Howell is leaving the colored pencils behind and taking her caricaturing to the next level (technologically speaking)—the iPad. Howell has been drawing caricatures for 14 years now, and for 10 of those years she has utilized a tablet. Three weeks ago, Howell finally gave in to team iPad and started using the ArtStudio app to create her digital caricatures. Last weekend, Howell's company, *LOL* Caricature Co., had its grand summer reopening. Howell and her three other caricaturist employees have set up camp at a kiosk located at Glenarm Place and the 16th Street Mall, right by H&M and Marlowe's—look for the laughing hyena logo.
Those that don't like change may be upset that the colored pencils have been shunned to the art box, but there are numerous perks to caricaturing in the digital age. By going digital, Howell is able to have a monitor set up on her kiosk so that 16th Street Mall shoppers and her customers can watch the caricatures come to life—no more trying to peer over the easel—and people can now spread their caricatures near and far by using them as profile pictures or avatars. If you don't want to go as far as sharing your buckteeth with all of your friends in the social media world, you can always email your goofy face to a limited few.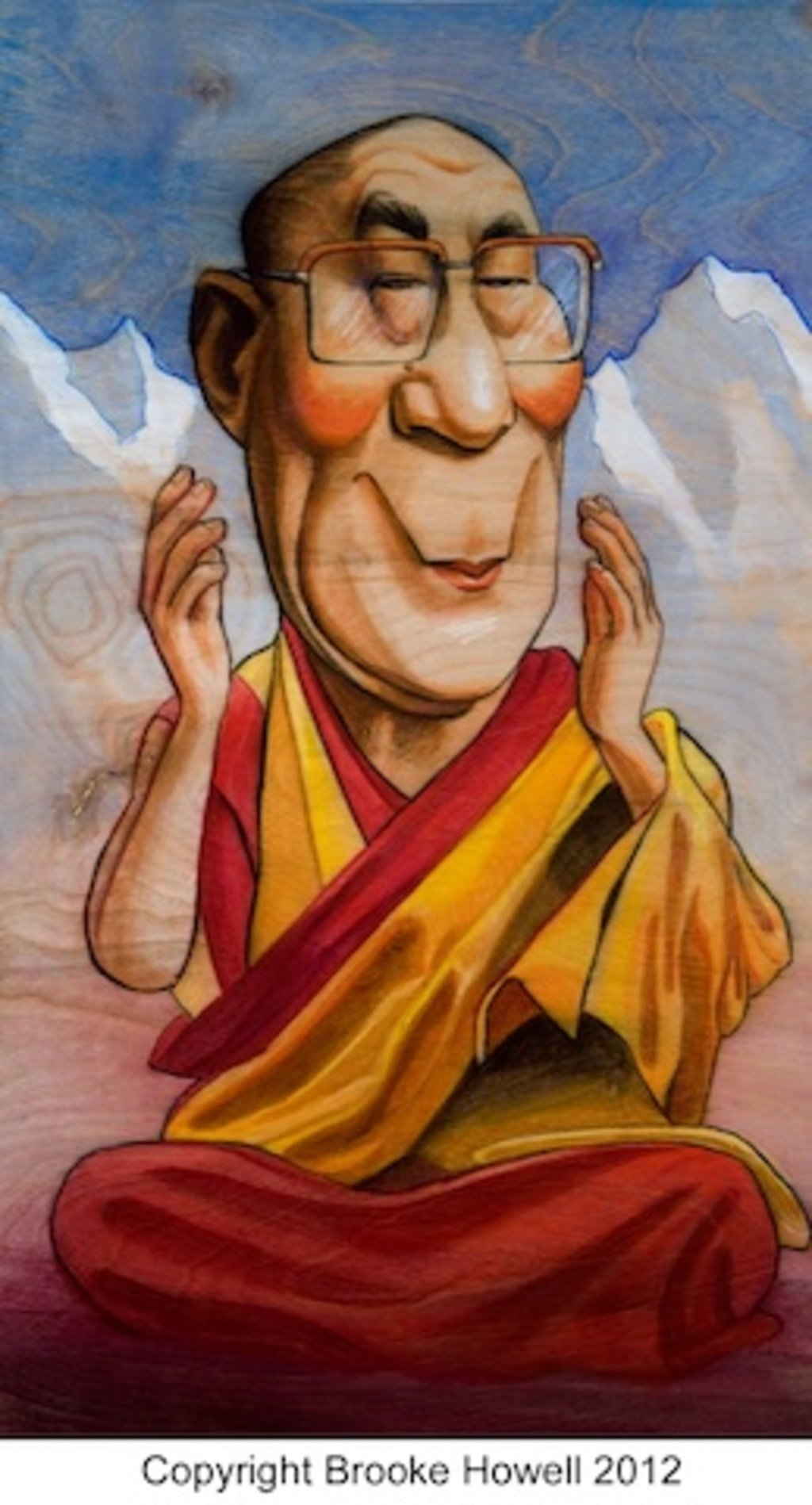 Caricatures may be advancing but (thankfully) prices are not—*LOL* Caricature Co. provides pre-tax $10 black and white face drawings and $15 color face pictures per person, and you can always add a body for an additional $5. Credit cards and cash are both accepted. Visit Howell and the rest of the *LOL* Caricature Co. crew from 2–8 p.m. Wednesdays through Sundays—Howell adds that they are often there until midnight or one a.m. on weekends, so grab a caricature with your late-night, post-bars pizza slice. Unique facial features are always appreciated at *LOL* Caricature Co.—Howell shares that, "When Ken and Barbie walk up, it's not as much fun." Turns out, caricaturists always know best, so ear wiggle your way over to *LOL* Caricature Co. to share all that your face has to offer.
*LOL* Caricature Co.
Glenarm Place/16th Street Mall
LOLCaricature.com