Coffee. It's the drink that gets us going and keeps us connected. 
What if we told you coffee does more than just wake you up on the inside; it wakes you up on the outside, too? That getting naked and covering yourself in coffee a couple of times a week is the secret to smooth, glowing skin? 
Meet frank. 
Who Is Frank?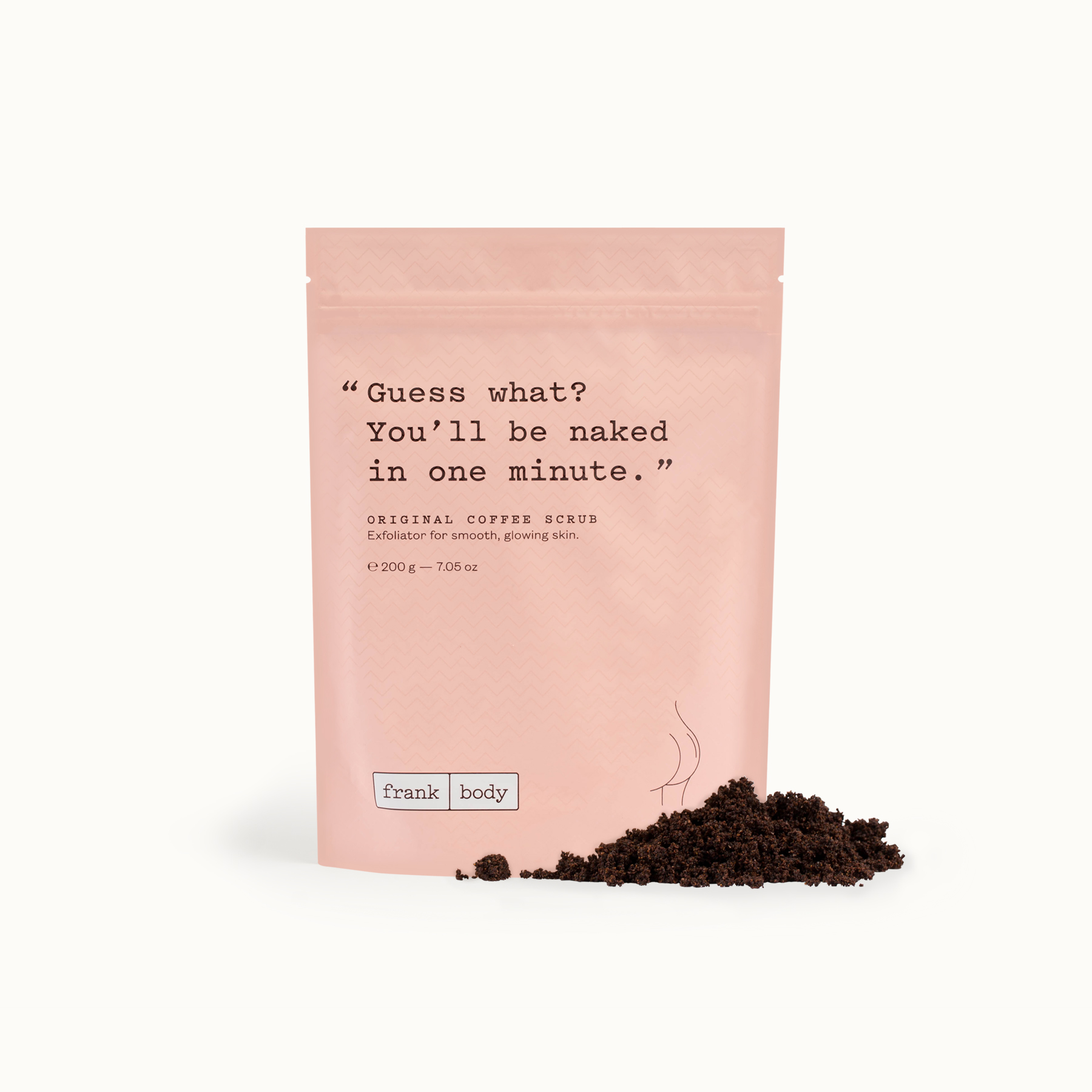 frank body, or known by his babes as frank, is the coffee-based skincare brand from Australia. 
It started with five friends in a cafe, who decided to take home the leftover cover grinds and get dirty with them. Each of them noticed instantly softer skin, and so, The Original Coffee Scrub was born. Seven years later the frank body team has grown, and so has their product range. 
What started as a humble coffee scrub has evolved to a complete skincare line, including a face range, a collection of body scrubs, hair care products, and lip products. With a (not so) secret ingredient at the heart of all of it: coffee. 
What Does Frank Believe In?
Frank believes that everybody is a babe and that no pants are the best pants. 
The brand also believes in cruelty-free, naturally-derived, simple products and routines that work. Tough enough for dry skin, gentle enough for sensitive skin. They're tested on babes, not bunnies, and they're non-toxic. 
Why Use a Body Scrub?
It fights breakouts. How? By removing the dead skin, bacteria, and sweat that clog pores and cause breakouts in the first place. A body scrub is a simple step to a glowing, blemish-free complexion. 
It helps fade the appearance of stretch marks and scars. Exfoliation buffs away old, dead skin cells so your body can make new ones. The result is less visible stretch marks and scars over time. 
It smooths and softens skin. frank body's scrubs are a blend of coffee and oils that not only scrub dead skin but deliver moisture to your driest of spots. Physical exfoliation with natural ingredients is an easy, affordable way to keep your skin even, soft, and perky. 
How To Scrub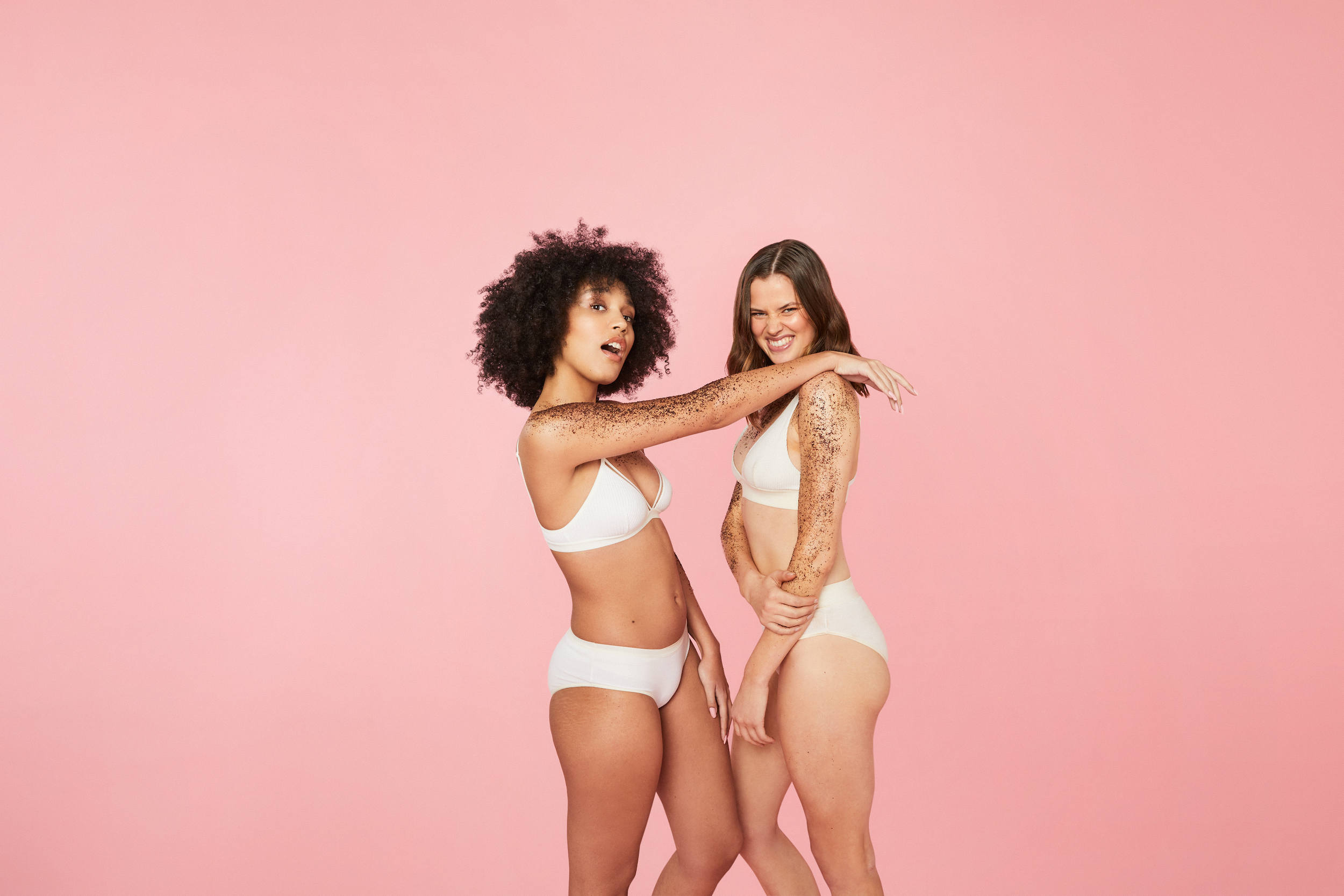 Step 1. Get naked and get in the shower. 
Step 2. Get wet and scrub your body for 3 minutes. 
Step 3. Rinse and gently towel dry. 
Step 4. Get dressed. This last step is optional. 
How Long Until You Notice Results?
You'll start seeing them instantly. After one use, your skin will feel softer, smoother, and will appear more radiant. 
After scrubbing for a few months, you'll notice fewer dry patches between uses and many frankfurts (what frank calls his customers) have seen their breakouts clear, stretch marks fade, and complexion continue to glow. 
Where To Get It
Target stores, as of right now. Shop it here.
---
SPONSORED