Husband and wife restaurateurs Craig and Samantha Cordts-Pearce will open a Boulder outpost of their popular Aspen steakhouse. The stylish space will replace the Irish dive Conor Oneill's, drastically refurbishing the interior and completely reworking the vibe. The second location will bring a menu complete with prime steaks served cast-iron skillet up, alongside fish, fowl, indulgent appetizers and sides. Set to open this Friday, the restaurant will begin with a nightly dinner service with a weekend brunch to follow suit in the near future.
Steakhouse No. 316 will offer your classic cuts including a prime bone-in filet, Kansas City strip, cowboy ribeye, porterhouse and more. The menu will also offer more unconventional options — with an American Kobe flat iron, a bison filet, a natural whisky dry-aged New York strip and a pork tomahawk also available. The sauce selection may be the location's strongest pull — cognac peppercorn demi, Argentinian chimichurri, blue cheese bone marrow butter and shallot shiitake demi make up the particularly decadent roster. 316 Boulder will also serve a table-side Caesar salad — an offering up to this point exclusively available at The Monarch in Aspen, another of the Cordts-Pearce's Aspen hangouts.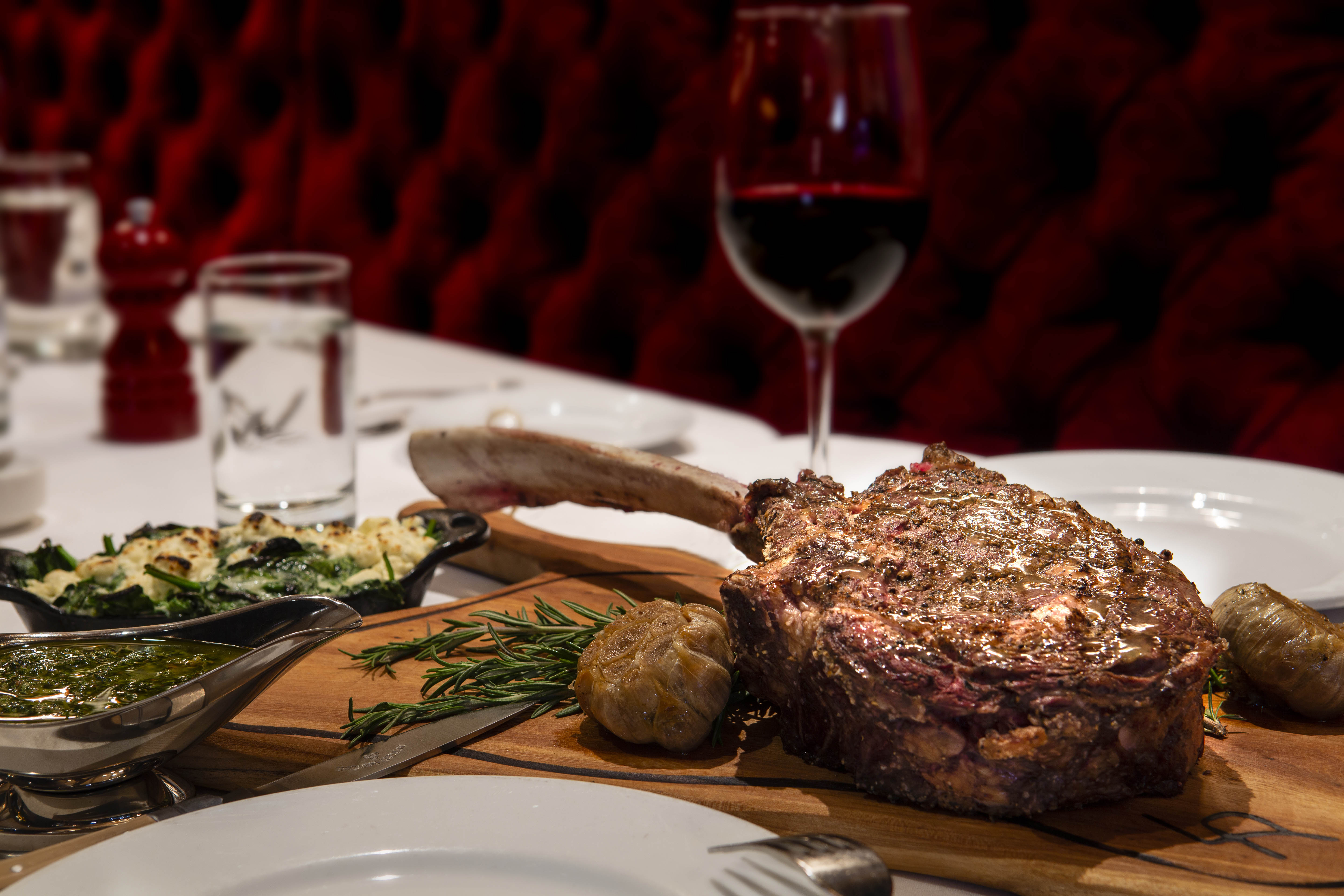 Sides will include more classic offerings including haricots verts and egg and brussels sprouts with bacon and reggiano, as well as less conventional dishes like wild mushroom Parisian gnocchi, lobster and squash risotto and miso-glazed shishito peppers. For anyone who still has room, the menu is set to feature rich desserts like Bourbon bread pudding with white chocolate, pecans and a salted caramel drizzle, and Bordeaux cherry cheesecake with toasted almonds, orange zest and chocolate.
The 120-seat restaurant, designed by Craig Cordts-Pearce and Emily Frantz Design, features all the trappings the traditionally lavish — a front lounge bathed in richly toned reds, a Carrara marble bar, curved black and red banquettes and a large burning fireplace. For anyone who remembers Conor Oneill's — a typical college dive — the shift to such conspicuous opulence is a testament to just how much work was put into reconfiguring the space. In a city where the steakhouse scene is fairly limited, a little fresh blood from Aspen will surely be a welcomed addition.
Steakhouse No. 316 is located at 1922 13th St., Boulder. It opens on Friday, December 7. It is open everyday 4 -10 p.m.
All photography courtesy of Jeremy Swanson.