The past few months, Denver fashion designers have utilized their time, efforts and creativity prepping their newest collections to debut at Denver Fashion Week (DFW), presented by Mile High Luxury Real Estate beginning on November 4. During past seasons, designers made major waves when presenting, and this season is expected to be no different. We caught up with two local designers from the upcoming Fall/Winter '18 shows and discussed with them how their design process flows, where their inspirations arise from and what their collections represent this season. Behind the scenes with DFW newcomer, Darkm0th Industry, and veteran, Tyne Hall, revealed we should expect unconventional, up-to-date designs guaranteed to amaze us.
Darkm0th Industry

Darkm0th Industry creator, Shayna Ariel, is an avant-garde, unconventional designer responsible for introducing Denver to modular, unisex fashion. Her latest collection will include 15 looks and will debut on Thursday, November 8.
303 Magazine: Where do you find inspiration when designing your collections?
Shayna Ariel: I think a lot of times it's a collaboration of different inspirations. I'll go to the fabric store and a fabric or textile will speak to me. Super into texture. I'm really specific about how it feels.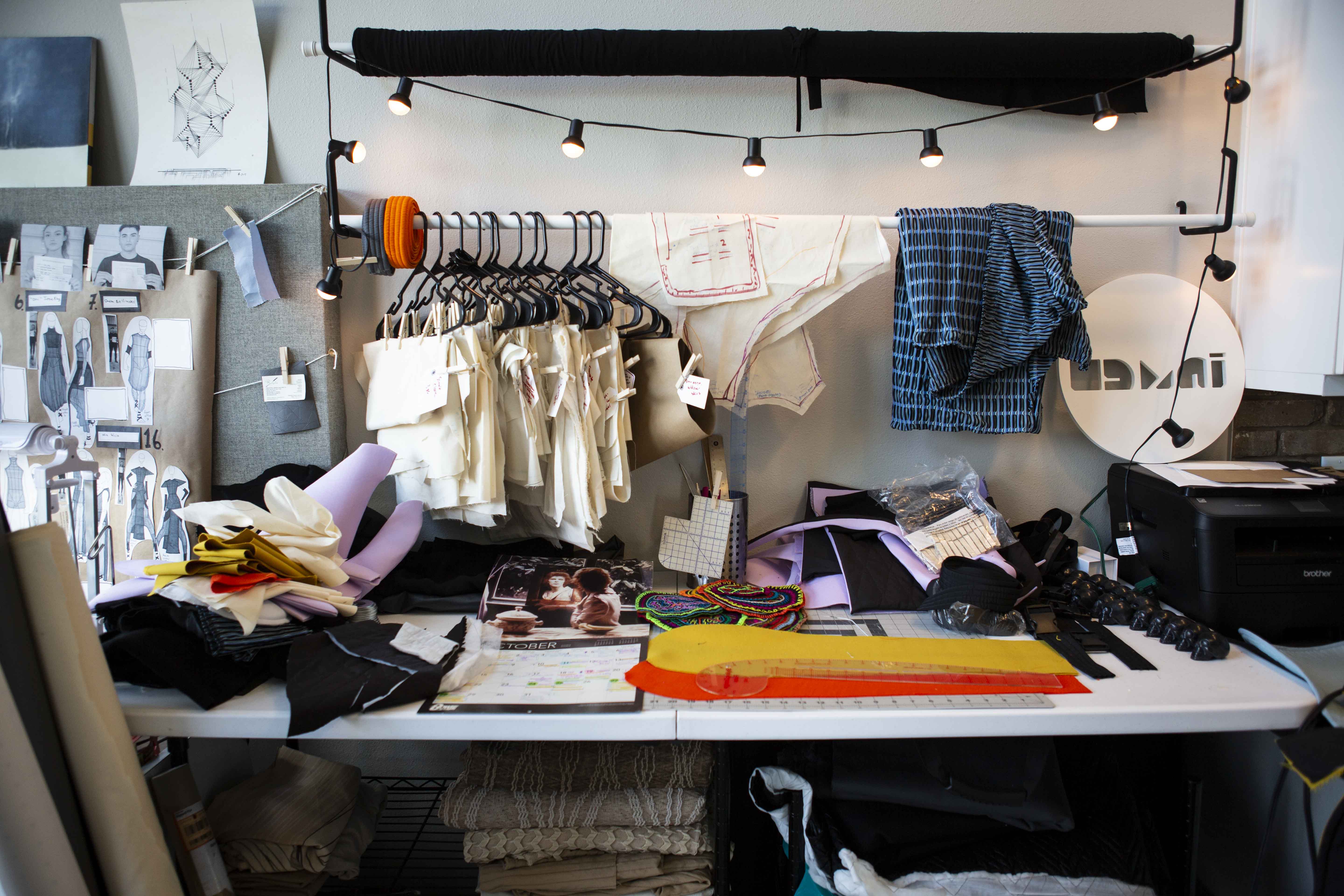 303: Is there one look you are most excited about showing at DFW?
SA: I looked at it more as a whole, one unit kind of thing. I think it flows as a story, or I hope people see it that way. There are definitely a couple of pieces I'm surprised I'm making. I'm working with color, which is exciting. A little bit different than what they might expect from me.
303: Was there a specific look you were going for during the DFW Model Casting?
SA: It was so crazy and fast. The models I did pick caught my eye and I connected with them and that's how I did it. Some of the people working were giving me tips. I kind of went with similar heighted people and just like kind of felt like they could be something that brought the art to life.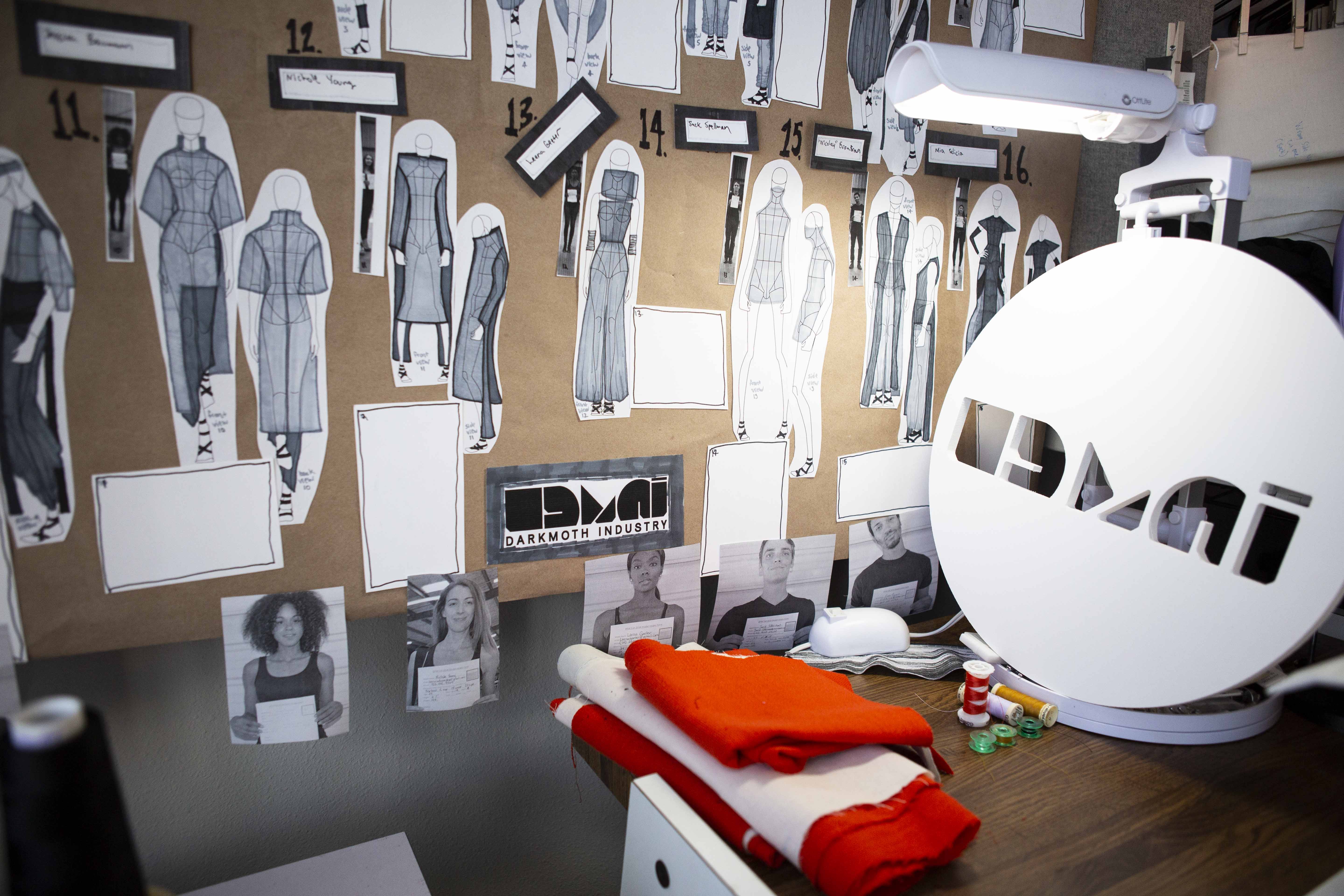 303: How do you feel Denver has helped you in becoming a designer?
SA: It allows me to really focus and do something I really love to do without the distractions. I know so many people are passionate about what they do. It has pushed me to do the same. The people here have really allowed me to focus on that.
Tyne Hall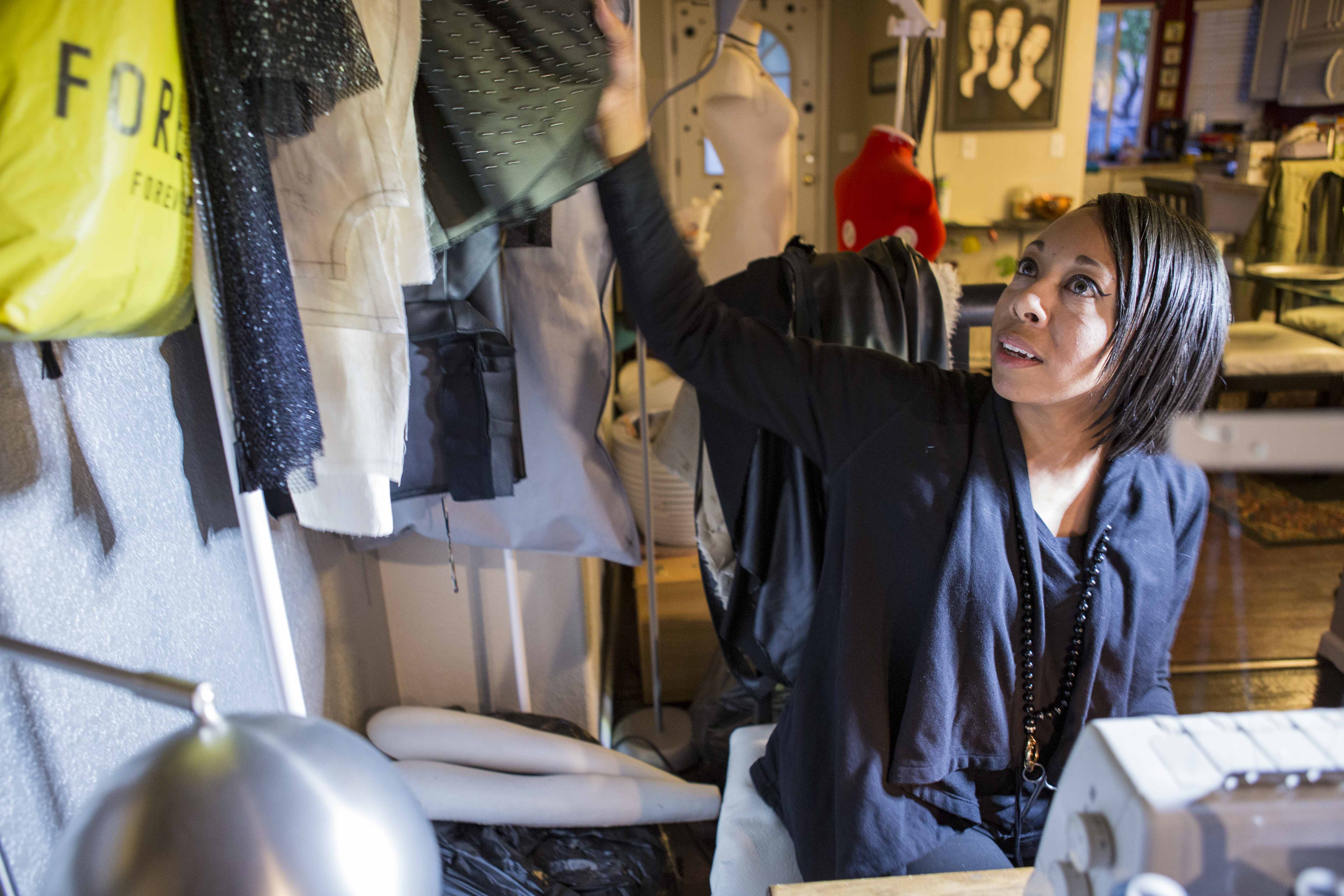 Tyne Hall, a grunge-inspired designer and DFW veteran is excited to incorporate various fabrics and textures into her newest collection filled with 16 looks. Scheduled to show on Sunday, November 4, Hall's collection is sure to bring a new light to plaid, florals and pops of color.
303: Do you have ideas in your head all the time about designs you want to produce?
Tyne Hall: Sometimes, it depends. A lot of times I notice it happens when I'm at a concert. I'll be in the middle of rocking out and then all of a sudden I get this idea and I think, "Wow, that would kind of be cool." Then I'm typing in my phone to remember.
303: Did you have the type of model you wanted in your mind before the casting?
TH: At first you have this idea of who is best for the show. You get there and maybe sometimes those girls didn't show up. If I am worth half myself as a designer, I can transform them into exactly what I'm looking for and thinking. I'm looking for girls that have a good attitude who have a really good walk. I love all of these girls. They are awesome.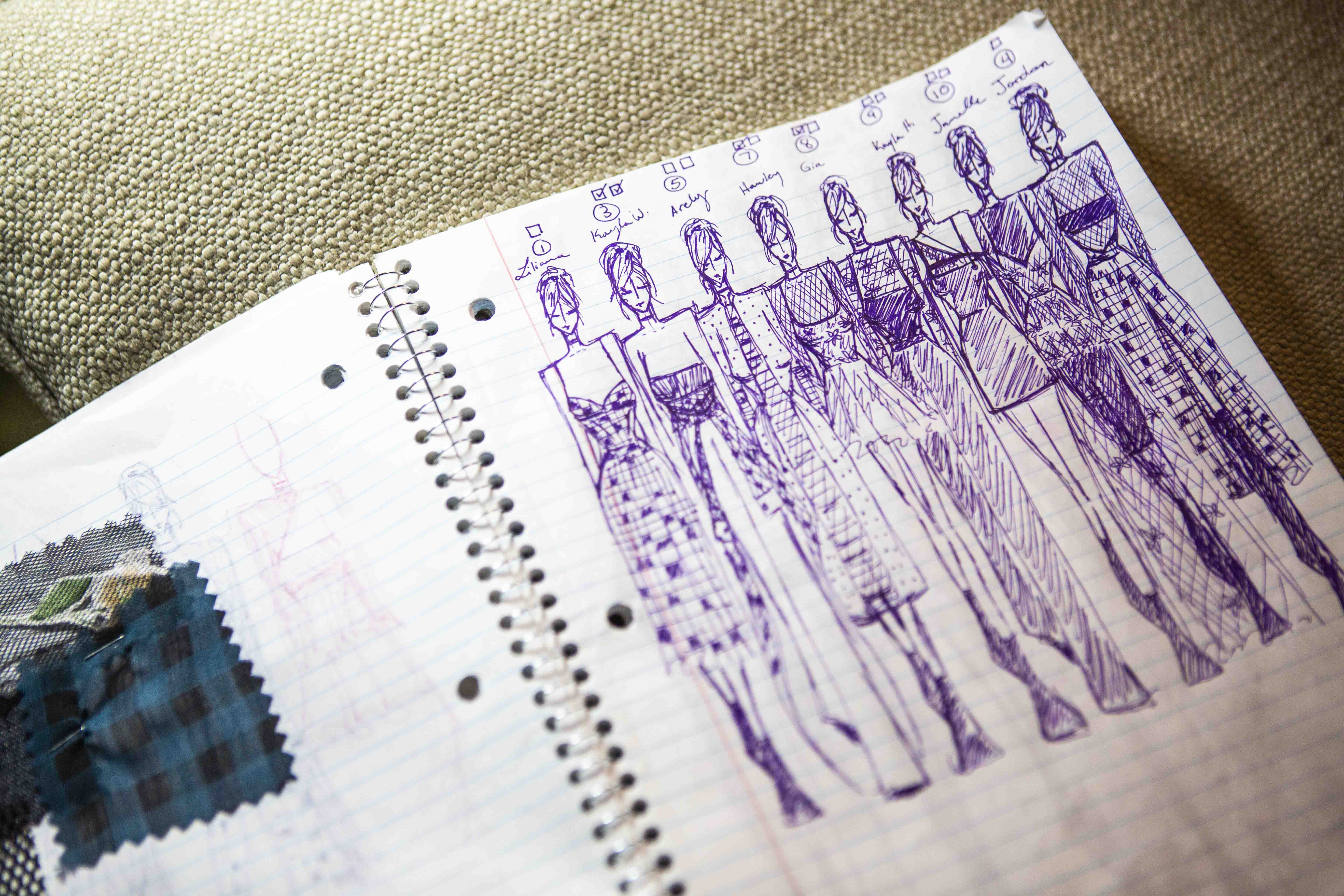 303: Tell us about this collection for DFW.
TH: I'm really excited about this collection. Usually, in collections, I like to do a lot of gothic, Victorian vibe. And then every once in a while I'll do that one collection where I step outside of that, so that is this one. It kind of builds you as a designer and lets you do something different. I've been kind of shocked at some of the things I've come up with.
303: So for this collection, are you're going with a '90s inspiration? 
TH: It's very much that '90s grunge. The flow of this collection is don't copy '90s grunge, but just infuse it and kind of transform it into something else. I don't want it to feel like a period collection. I want it to feel like a lot more fresh and updated.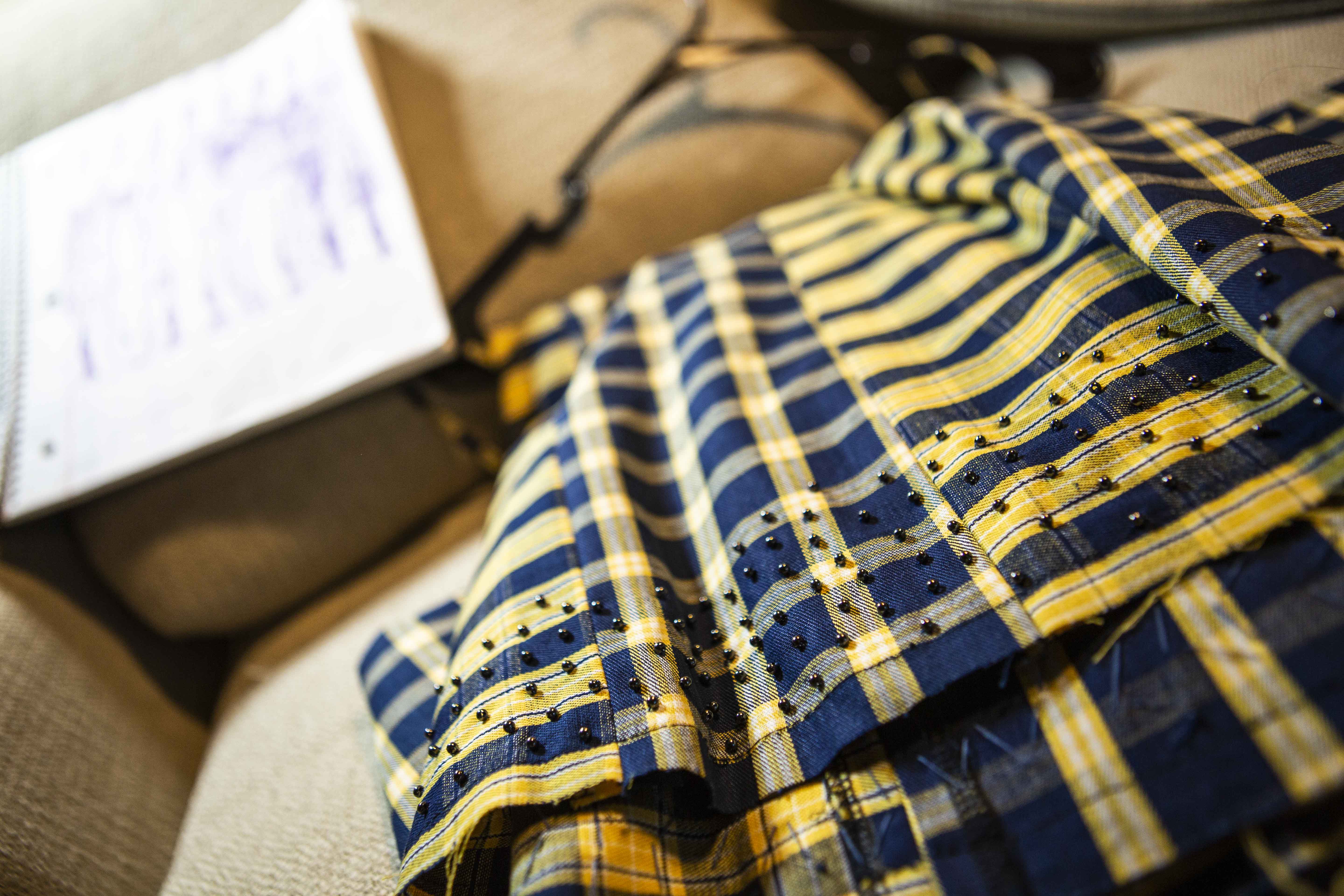 All photography by Amanda Piela.