This is an entry in an ongoing series for 303 Magazine, which will provide a range of local album reviews. It is our intention to highlight the talents of local musicians, whether veterans to the industry or newcomers. Like the bands, the album can be fresh or something we just haven't had the power to take off repeat in the past few months. Check out previous entries in the series here.
NO-FVCE (pronounced "no face") is the glitchy, sample-collaging, instrumental hip-hop project of a local area man named Noah. Not much more information is available about the man, but perhaps he's shy. His name is, after all, NO-FVCE.
Though he may be shy about revealing his true identity, NO-FVCE certainly doesn't shy away from bold experimentation in his beatwork. His most recent album, bygones (QS), starts off with "morning," a track comprised of layers of looped vocals that are cut short to create an almost percussive rhythm. The loops then start to line up and fall into a mesmerizing beat woven out of a short bass line, a twang of a guitar here and there, more vocal samples and lots of reverb, all on top a very lo-fi quality recording of a drum kick.
"Szns" utilizes more soulful vocal samples sent through a high-pass filter, while other vocal samples — albeit slightly more conversational — float dreamily over the soul loop in a short, almost transitional-sounding track. The track then fizzles out and smoothly leads into "smallworld," a percussive track ornamented with soft, muted keys. This track in particular sounds like it was produced by QSTN — however, NO-FVCE's tracks are less bossanova-inspired and slightly more melancholy. 
"Workonit" sounds like something off of Dilla's Donuts, while "redlight" begins to mix chopped up piano keys with glitched-out vocals that are pitched and warped beyond recognition. Some tracks, like "redlight," drag on a little long to the point where they begin to sound a little boring, almost pesky to the ears—yet Noah seems aware of this and ends the track before it gets really grating.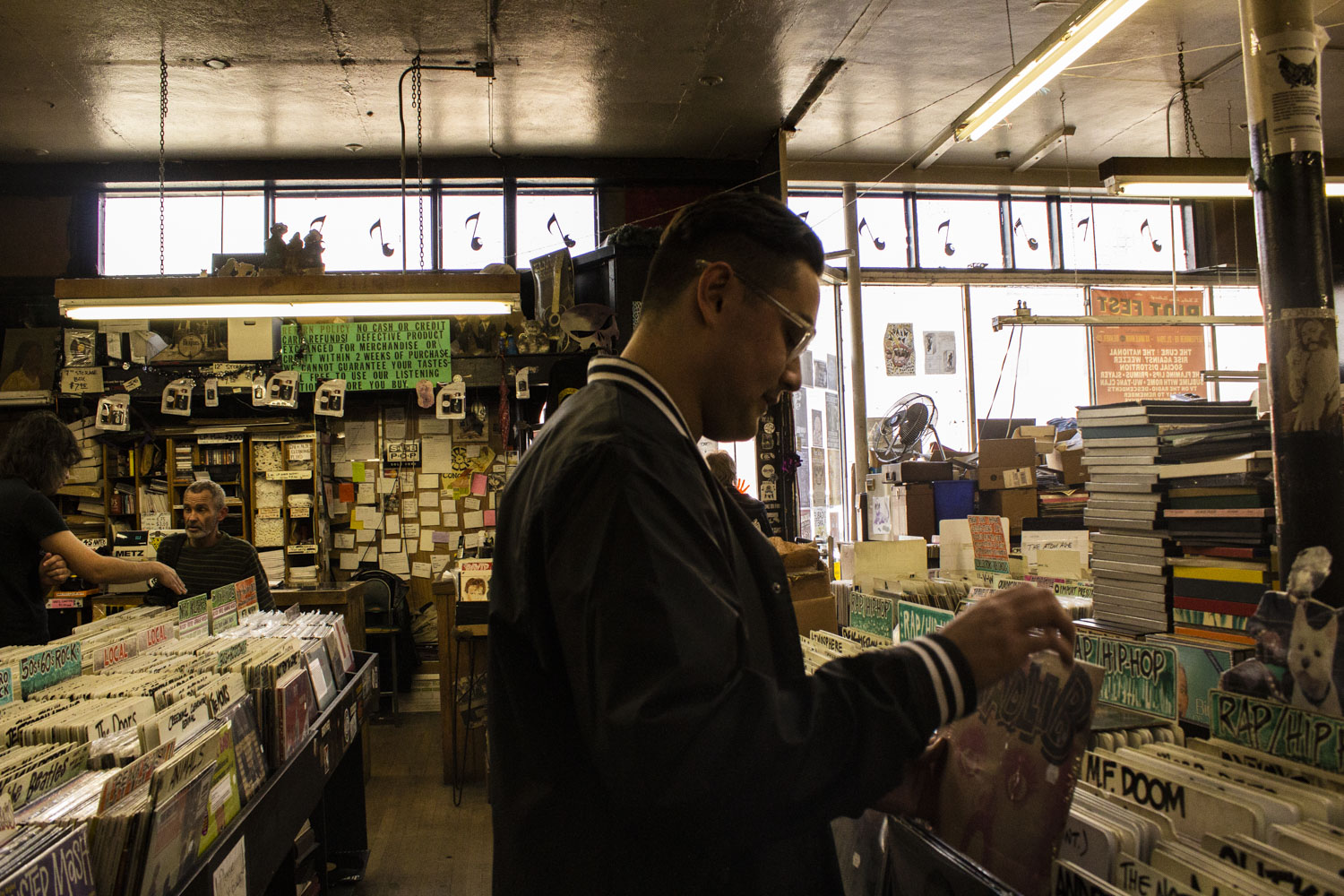 "1am" features samples borrowed from an acoustic guitar, weaving various loops between each other into a rich mosaic of textured, recycled sounds, the sum of its parts greater than each individual part. NO-FVCE manages to make lovely beats appear out of seemingly nowhere, conjuring grooving melodies out of the gutter glitter of remix culture. "Nomore" is more of the same, but "boxcutterflows" disrupts the lull yet again with effect-laden twinkling keys, sounding like a Slum Village instrumental.
"quietdawn" returns to a Donuts-esque sound, with breezy chords and a more simplistic composition that's dynamic enough to stay engaging. "armlegleg" stands out as a track with a more break-beat style of percussion and would have been a better fit as the album's closer, as opposed to "vessels" which feels a bit out of place and awkwardly tacked on to the end of the record.
This record is the fourth album put out by the producer in the past year alone. He's prolific and doesn't seem to be running out of steam anytime soon, so keep your ears peeled for more chill beats from NO-FVCE.
All photography by Padideh Aghanoury