Welcome to our brand new series, Hello Denver, My Name is… where we profile different people in Denver you probably don't know, but should. Get ready to meet painters, dancers, comedians, musicians, designers and just generally fascinating people that help make Denver awesome.
Very rarely does one make it in the world as a professional athlete or professional musician, let alone both for that matter, but ex-NFL star Nathan Palmer is managing to do the impossible. From the San Francisco 49ers to the Denver Broncos and the many teams in between, Palmer could have been a longtime NFL-career prospect, except, no more than four years after he joined the NFL he decided to quit to pursue a professional music career. Giving up the consistent checks, the talking heads on television and the sports fandom, Palmer sought happiness and refocused his energies on building a music career in Denver, Colorado. The decision, one of the hardest he'd ever had to make, had less to do with what he stood to lose, and more to do with the happier, more fulfilling life he had to gain.
Denver, meet Nathan.
303 Magazine: When did you realize your love for football and music?
Nathan Palmer: I realized early on — when I was four or five years old. My family was athletic but also very involved in the church, and that's pretty much all I knew growing up.
303: How did you make the decision to go from a professional athlete to a professional musician?
NP: I called a lot of people and they all told me not to do it — but I still did it anyway. It was really about doing what made me happy, and football just wasn't making me happy. So, at the time when I was weighing the options, it wasn't worth it for me to continue to pursue [football] when my heart really belonged with music. In fact, when we were losing the Super Bowl with the Broncos, instead of me going in [the locker room] at halftime I stayed out and decided to watch Bruno Mars and The Red Hot Chili Peppers. The moment when Bruno sang "Just The Way You Are" from the middle of the stadium, I remember that moment and that feeling. It wasn't about scoring touchdowns, I wanted to impact people in that kind of way.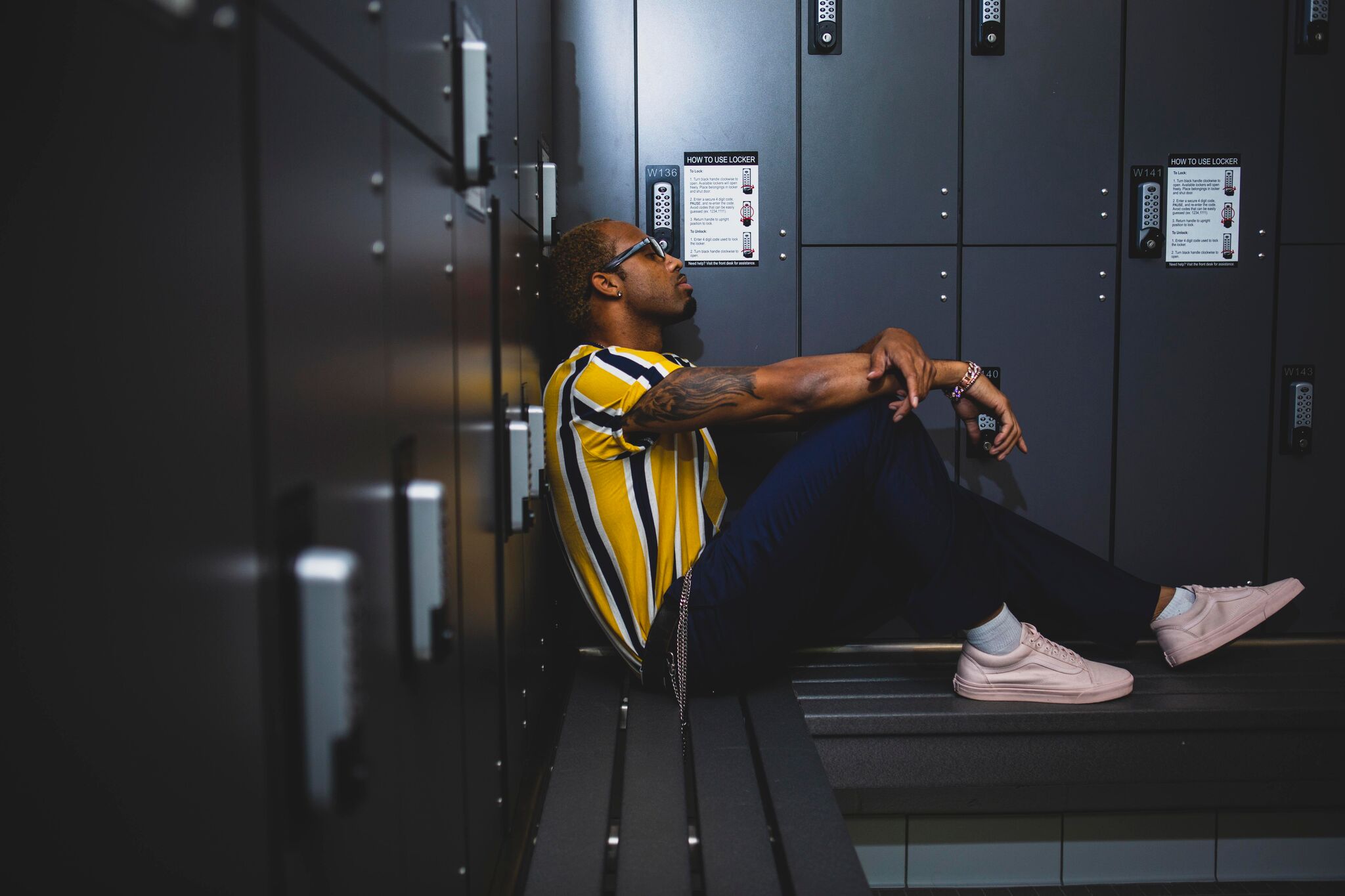 303: What defines you as a musician?
NP: I can't really describe it, but it's the feeling I give. I try to make my music come across as live as possible. One aspect of my career that I think I excel at is my live performances, so I'm trying to bring a little more of that into the studio.
303: What was the toughest thing about leaving the NFL?
NP: The consistent check. You knew it came in every week for 16 weeks, but with music, you have to get it how you get it. Sometimes you might be booked up and you might have a long run and things are flowing in, and sometimes you're sitting and creating and waiting on the backend for things to come in. That's just walking in faith in this industry. [In football], I go to work out four days a week and I have a game on Sunday that I'm going to play in and that's the goal. In music, we are creating to get to this one certain level and not knowing, but trusting that the music will find its way.
303: How did you see yourself change mindsets from being an NFL star to becoming a rising music star?
NP: Through Therapy, I dove more into the art. For me, when I left the league, I didn't know too much about music. I started getting into situations where I was taken advantage of, things didn't go my way and even just hearing a lot of "no's," dealing with leaving the league and losing a lot of friends because of my career not being there anymore. I really started to dive into it — studying art and music and branching out from everything I heard in the locker room and that's what got me into wanting to say and do more with the music. It wasn't about making something catchy or [something that] gets played in the clubs or radio, I wanted to be an artist and use my platform.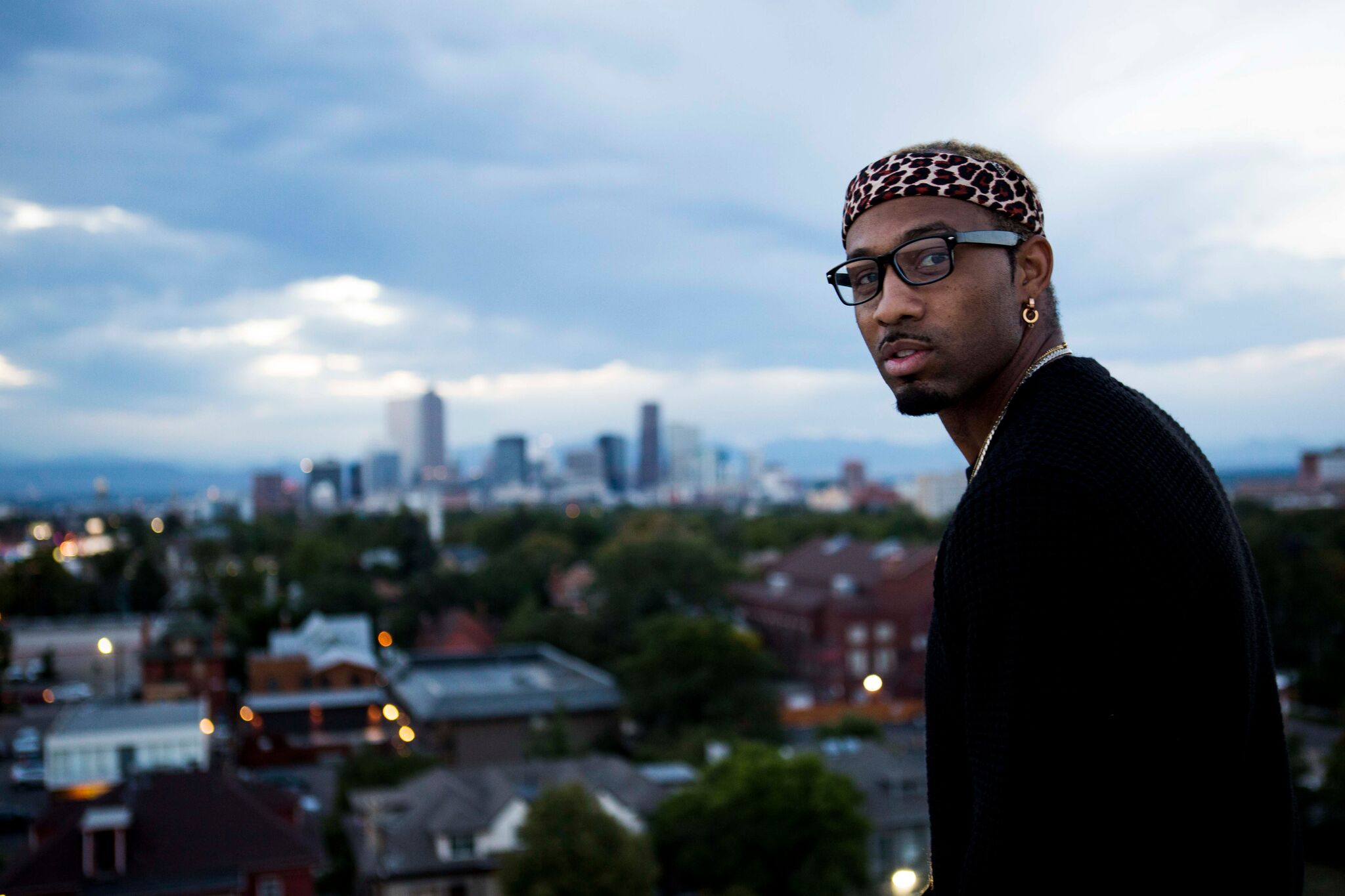 303: You played for a couple teams in the NFL — lived in a couple of their cities as well — what made you want to settle in Denver for your musical aspirations?
NP: Denver felt like the best mix between the best places I've ever lived — Chicago and LA. You get the Midwest vibe but it's still kind of West Coast. For me it was a no-brainer, it just felt like home — where I wanted to be and what I was used to.
303: How would you describe your music to someone who's never heard it?
NP: Rock N' B. You get a few rock elements where I'm a storyteller and like to paint a picture alongside guitar heavy tracks but with the chords and arrangements of R&B music and the swagger it carries. It's kind of like afro punk.
303: How would you describe the process you go through to complete a track?
NP: For me, it starts with either a guitar or a melody and then I try to write to that. Likewise, with me being a drummer I normally attack that area next to make it current — adding some kind of element to keep it moving. For me, it's also just sitting with it and thinking of that next clever line. I think things can always be better, and I move slower with my music — I like making records, not just songs.
303: Where does the worst stage fright come from — the field or the actual stage?
NP: The field was more nerve-racking but it was more so about not wanting to get hit the wrong way or do something dumb in front of all those people. For me, the stage is like second nature. I'm starting to get to a point where it's like a switch turning on, and it happens naturally.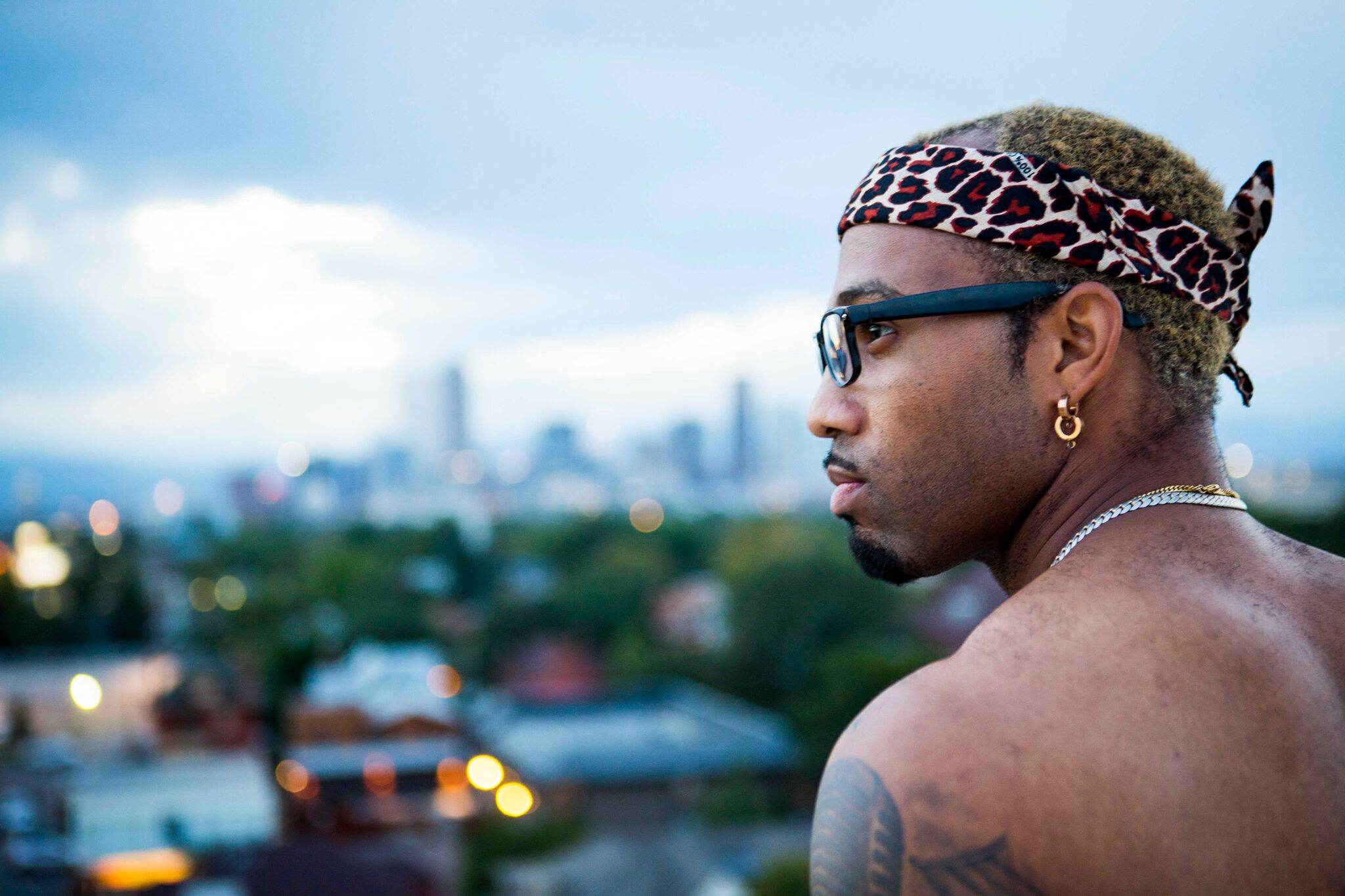 303: What do you think is the biggest misconception about your transition from athlete to an artist?
NP: That I don't understand music and I did it because I had money to do it. I've been a musician all my life and my ear can stand the test with some of the best of them in this business. I've sat in a lot of those rooms and I've learned a lot being a fly on the wall. I'm not only a musician that's still growing, but I'm also a student of the game — learning a lot simply by being around it.
303: You just released Therapy earlier this year, what's next for you as an artist?
NP: I have three projects. One is more of an experiment — diary of an ex-boyfriend, but also, I will try to drop a more live mixtape, like a Nostalgia, Ultra. There will be a lot of rock enthused songs on there, but bringing it more current and experimenting with my sound and push it a little more. Therapy is great for what it is, but I want to dive into the sound a little bit more and get more creative with it. Also, I'm doing a short film where the diary will fit in. It will be a soundtrack to a short film I'm going to do which will push the issues of anti-bullying and being against domestic violence and speaking on some other social issues — overall giving more to the art. Then, Wildfire, where I'll be locking myself away in the studio and seeing what we come up with.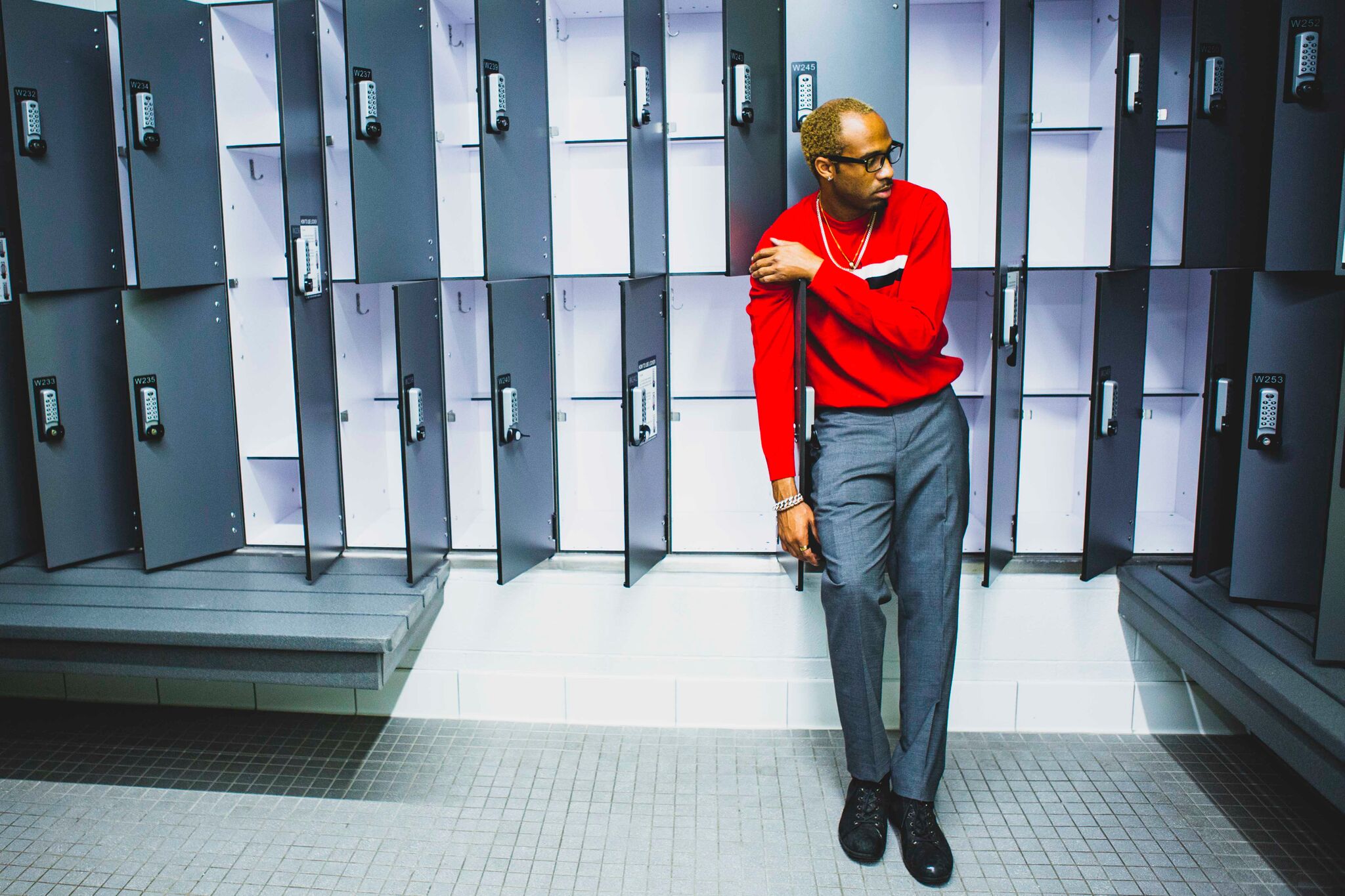 303: What would you tell someone trying to follow their own passion, but is hesitant about it?
NP: Trust your gut. A lot of time we do a lot of things out of fears that others project on us, but it's their fears. Why did I not leave the NFL when I wanted to? Everyone said, "no, you shouldn't," but that's because none of them had ever sought out to do it. A lot of people in the music industry were once athletes and vice versa, but someone told them they couldn't do both. For me, I want to fall in line with the Kobes and Shaqs, where they can do it on their own and make quality music and the masses abide and can separate them from being an athlete.
303: If you were on a stage introducing yourself to Denver, how would you introduce yourself?
NP: I'm one passionate person who really wants to spread love and keep people in a positive mental state, in a world that needs a little bit more love and understanding. That's what Nathan is and I'm going to give you a lot of passion — I have a temper — but it creates some of the best music you'll hear from me. That's Nathan Palmer in a nutshell.
303: This last question comes from our last interviewee, AldoElCreator: Would you rather fit in, or stand out?
NP: I'd rather just be myself. Sometimes that requires standing out but also knowing when to blend in.