For many electro-indie fans, Cherub has become a household name. And while you may know some of the band's international hit songs like "Doses & Mimosas," "XOXO" and "Freaky Me Freaky You" — you may not know the men behind the music. In 2016, 303 Magazine sat down with the duo backstage at Red Rocks to talk about their new album Bleed Gold, Piss Excellence as well as their future plans. And now, we're reconnecting with Jordan Kelley and Jason Huber to get the lowdown on their lives both professionally, and personally.
303 Magazine: You guys had a Halloween show at Red Rocks a couple of years ago and mentioned possibly making that an annual event. Why did that not become a yearly thing?
Jason Huber: We've always kind of had Denver and Colorado, more specifically, as our Halloween tradition. We've been out [in Colorado] for years at this point. We weren't touring this past fall. So that was the reason why we didn't come through to do that, but we're stoked to be back out in the area this year, keeping the Halloween traditional alive. 
303: What is it that keeps you two coming back to Colorado?
Jordan Kelley: Colorado, in general, is just well known for supporting live music, you know? Colorado as a whole has a great community of creative people that support one another and support creativity coming through — in addition to all the things we personally love about Denver [like] the people, the vibe and skiing. I love skiing but outside of that, just on the Cherub tip, Colorado has been such a supportive place for us. And whenever people ask us, Oh, where are your strongest markets? Where do people go the craziest? Where is it always the best show? Colorado has always been that place and Denver is a really awesome concentration of people. There's just like a lot of people in Denver that are really ready to party and get down and have a good time.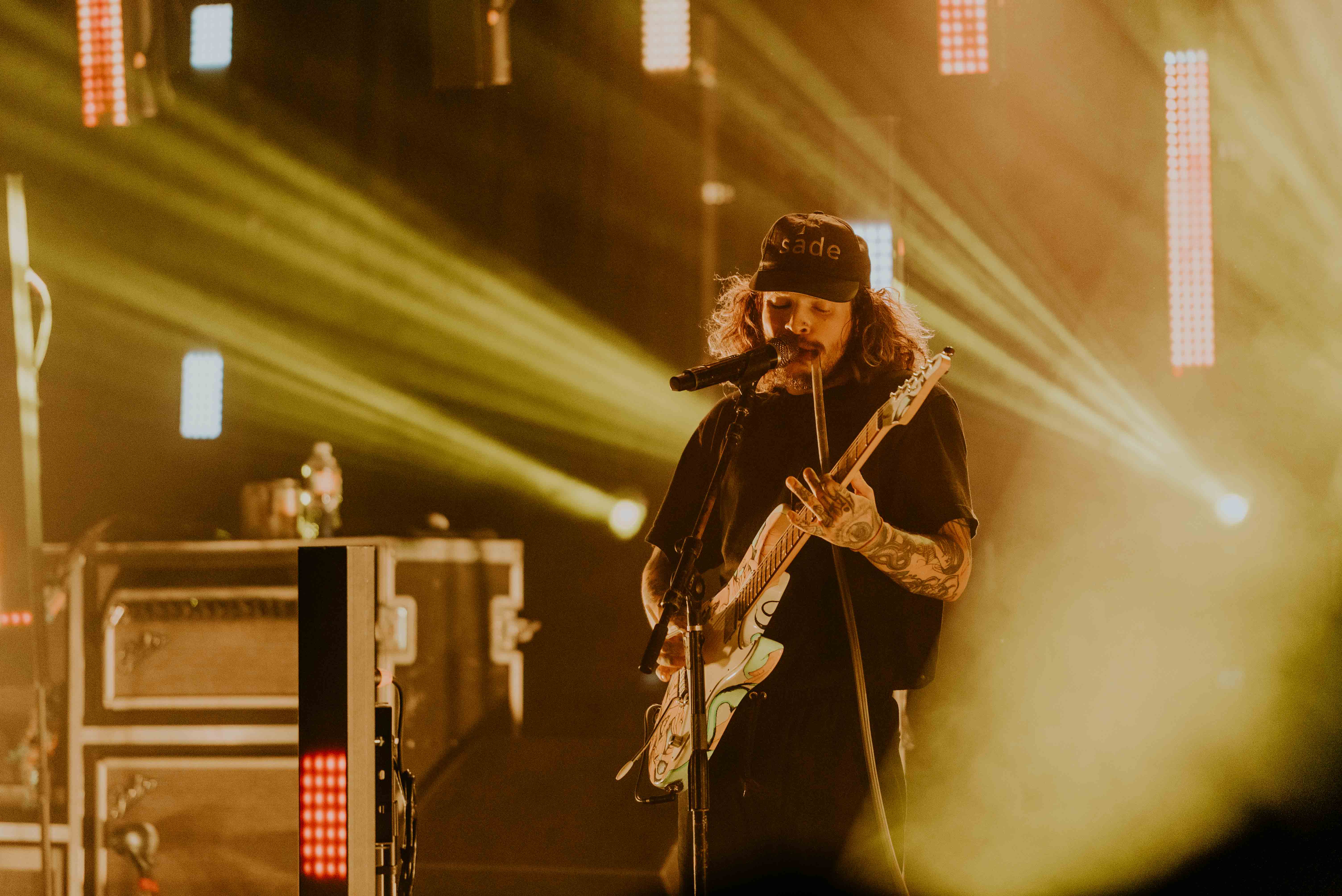 303: Can we expect a new album in the near future?
JH: It's definitely safe to say there is an album's worth of material, in the traditional sense. Whether or not that album's worth of material will be released as an album — that's up for debate, but we're not opposed to it. One of the things that we've been enjoying about the fact that we're releasing things either as singles or EPs is when we write an album, we are very specific about how things are arranged on the album, how things are formatted [and] what songs go where. And then we end up leaving behind songs that we love because they might not have fit the scope of the record. It's hard to say what will be coming out, but I know that a lot of music is going to be coming out.
303: Let's talk more about some of your big hits of the past. "Doses & Mimosas" reached nearly 78 million views on Spotify alone. Were you expecting that level that you received attention from that single? 
JK: I didn't like it. I didn't want to put it on the album because I just didn't think it was as good as the rest of the album and then I was just in the minority with that. Everybody else was like, let's put it out. We put it out and ended up being the most successful song we've to this day. it's kind of hilarious in that sense. We didn't expect that at all.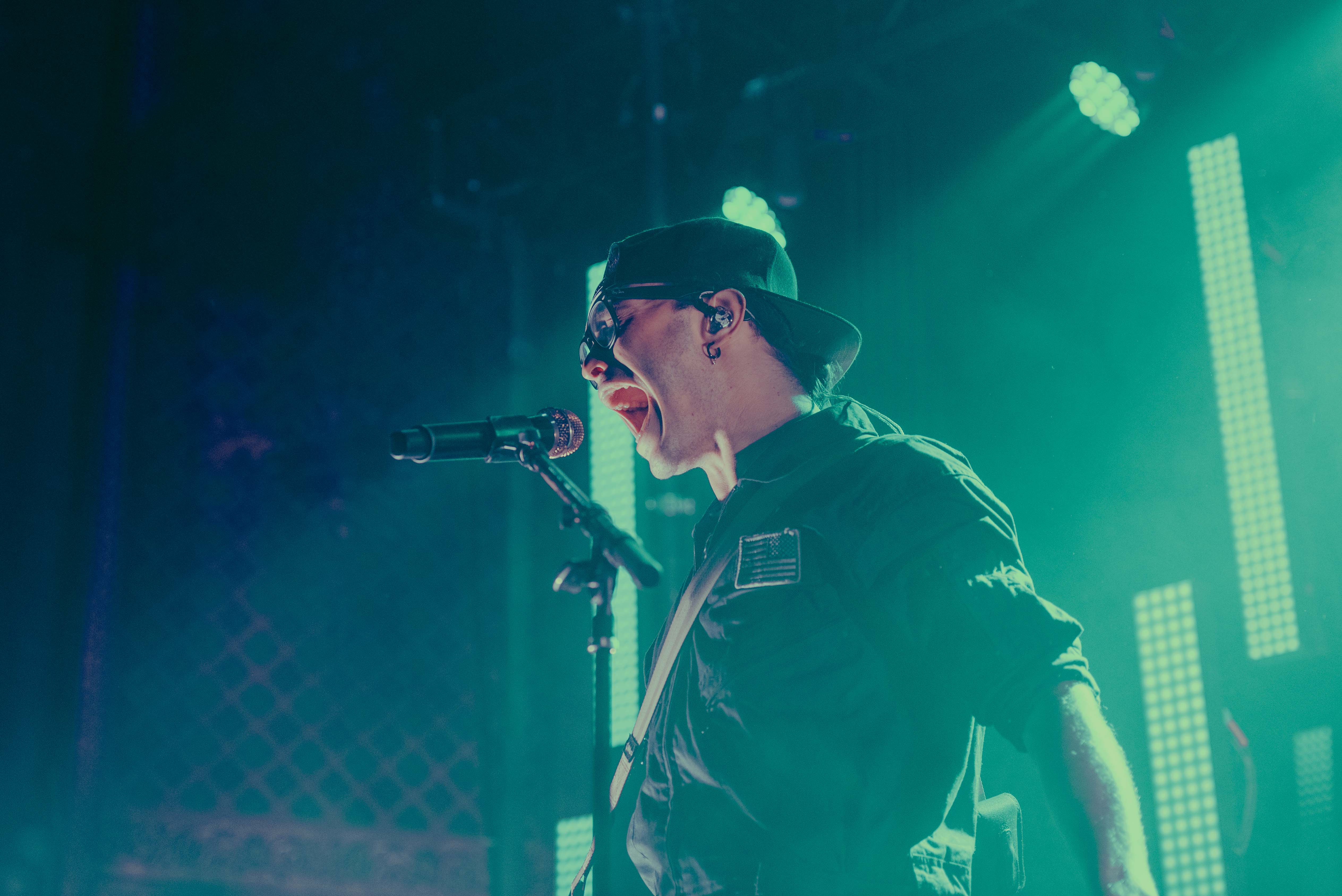 303: What is the song about? 
JK: It's just a depressing song. Honestly, at the end of the day, people like to drink or party to and whatever, you know, put it on the party playlist and shit, 'cause it sounds happy, but it's actually a sad song. It's about escaping reality through substance abuse.
303: Apart from the popularity of "Doses & Mimosas," do you remember the moment that you thought to yourselves, "holy shit, we're actually succeeding at this music thing?"
JH: We were standing on a balcony in Puerto Vierta and looking at the Pacific Ocean. We were wearing the hotel bathrobes and we were all just goofing off. And we had a day off. It was the very last day of our first tour in Mexico. That was one of the first times where we were like, wow, this is really cool. We're in another country [that] I never would have been and the only reason why we came here was to share music with other people that wanted us to be there and share music with them and it was this awesome, amazing feeling. 
JK: For me, we were playing in Louisville, Kentucky and we played to like five people, but that day "Doses & Mimosas" went number one on Hype Machine and all of our friends [who] worked at the W Hotel got all their friends that worked at the W Hotel chains across the state to retweet everyone's Hype Machine tweets or however that all fucking works. And, I remember we played such a small show, but it didn't even matter. We were just so stoked that we got to number one on Hype Machine and that was really cool. 
303: Apart from music, what are you doing in your free time that excited you? 
JK: [We] obviously love traveling outside of when we travel as a band touring. We like going to places where we can let loose and do our thing without having to worry about being anywhere at a certain time and performing. I like just chilling and eating food and trying all the drinks, doing all the things. I always look forward to time off when I can go travel at my own leisure and just kick it. I would say like traveling and eating foods are my two biggest passions outside of doing pretty much exactly that on the road.
303: Before we wrap it up, I have to ask, does that free time include any significant others?
JK: That's a loaded question [laughs Huber.] I currently am seeing someone. When I was writing a majority of the songs I was seeing someone on and off and then. So there's like a nice little medley of a casualness and also, you know, also just doing what you feel. But Jason, Jason is not taken. 
JH: I have a Tinder profile and Bumble profile. I like to go out and have a nice Tiki drink every once in a while [laughs]. What's interesting is I really like to date — like, go on dates and go out to dinner and do the whole thing, but I end up sending really mixed signals that way. 
Cherub will perform next at The Ogden Theatre on Saturday, November 3. Doors open at 9 p.m. and tickets are available here.
All photography by Alden Bonecutter.