We've got some news, and it's quite a doozy. Tomorrow at 9 p.m., NATIV Hotel wants you to come through and chill with Miguel. The R&B crooner is taking his "Ascension Tour" from the Rock Stage at Grandoozy to the dancefloor for yet another performance that pairs as an afterparty. Let the silky smooth magic of Miguel adorn you, at an intimate venue for free. Yes, for free.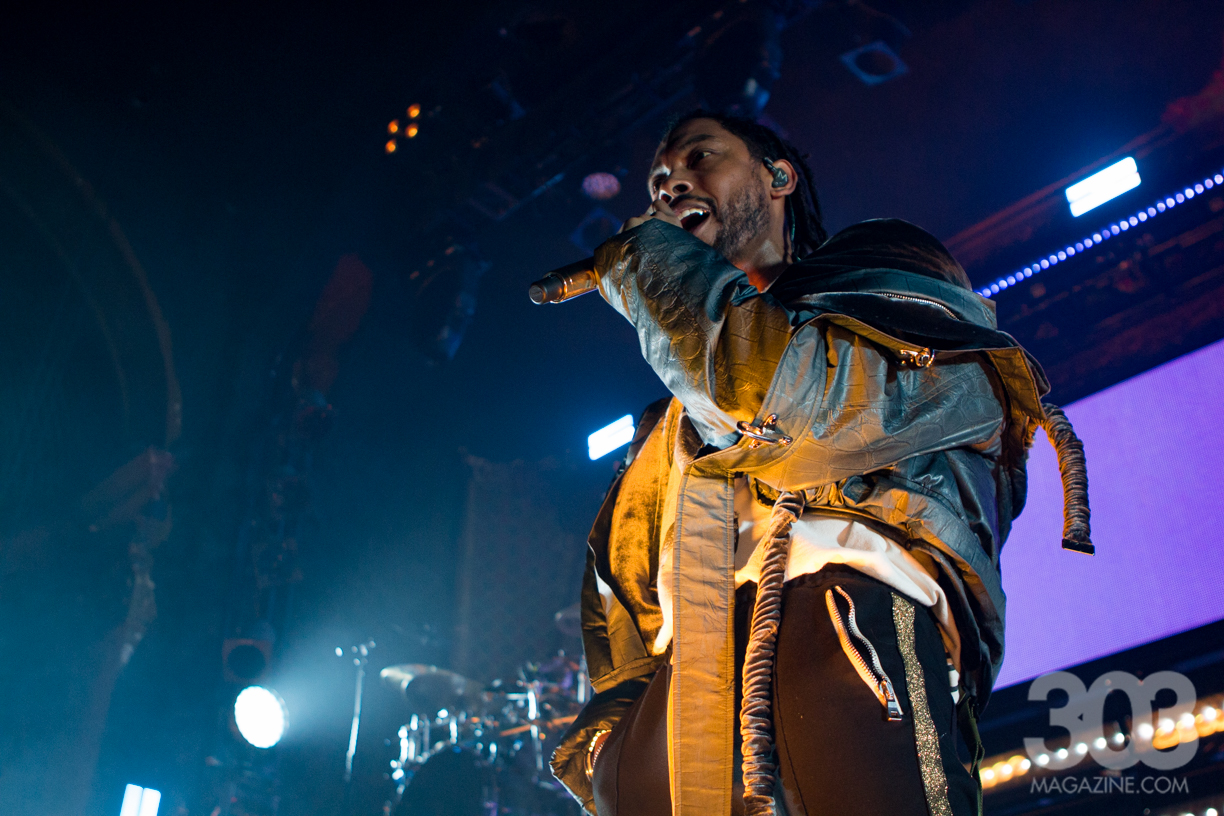 Despite its status as a metropolitan mega-festival, Grandoozy has left its audience hungry for more. Unlike other festivals of its stature, such as Outside Lands and Lollapalooza, Grandoozy has yet to announce a single official aftershow. But plenty of Denverites are stepping up to keep the party going. Capitol Hill's underground dance oasis, The Black Box, is hosting another unofficial Grandoozy After Party this Saturday. Local outlet Moon Magnet has announced AfterDoozy, a music festival chock full of local talent, taking place at the cosmic Spectra Art Space both tonight and tomorrow evening. Yet, NATIV is the only outlet hosting a major Grandoozy performer that we know of (thus far). And this is truly a performance you are not going to want to miss. Fresh off the high of his fourth studio album, War & Leisure, Miguel is returning to Denver to deliver. The "Sky Walker" singer electrified The Ogden this spring, passionately fusing his smoldering sexuality with his intrepid introspection on the same stage.
NATIV is enforcing a dress code for the event — no ball caps, cutoff shirts or holed jeans. The event is open to the public and you don't need a Grandoozy ticket to get in. All photography by Kenneth Coles.