Next weekend Boulder's Mountain Sun Pub & Brewery is celebrating its 25th anniversary with one heck of a blowout bash at Planet Bluegrass in Lyons. Formally called the Colorado Kind Festival, this Friday and Saturday, September 14 and 15, will host some of the best jam and bluegrass music out there.
The theme of the weekend is all things Colorado, so all musical acts come from our very own backyard — home, sweet home Colorado. And all performing acts graced the makeshift stage at Mountain Sun at early parts in their careers. The best part, however, is that the entire event is a benefit for New Era Colorado. So thank you, Mountain Sun, for donating your birthday to a great cause and giving us all a good reason to boogie down.
Friday evening will see two sets from funk band The Motet, along with a performance from The Mountain Sun All-Stars. The All-Star lineup is said to include members of the String Cheese Incident and more, and whatever they've got in store for that evening will be a once-in-a-lifetime show. Saturday night will be chalk-full of music, with the hard-rockin' Drunken Hearts and two sets each from both Yonder Mountain String Band and the String Cheese Incident.
Even after hours there is scheduled a "late night funk set," whose contributors are still TBD, so you can let your imagination run wild for now. Sit-ins and guest appearances will be aplenty this weekend, with two evenings of music that will undoubtedly not be repeated again. The weekend also includes yoga, beer tastings from Mountain Sun and Avery Brewing, and festival-wide happy hours and brunches.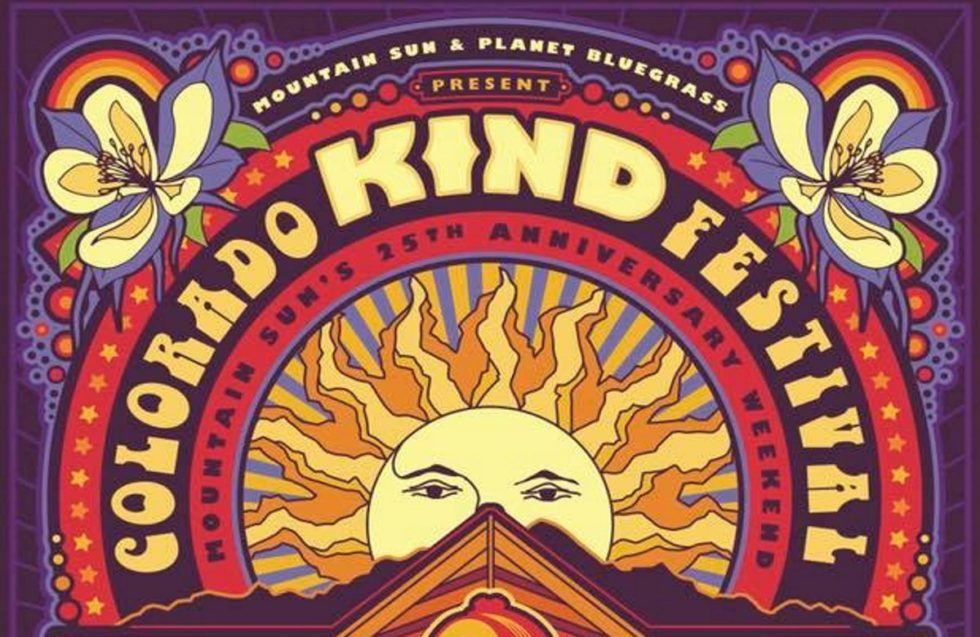 We got the opportunity to talk to the Drunken Hearts frontman and YarmonyGrass founder Andrew McConathy about what the relationship has been like between local artists and the Mountain Sun family —
"Mountain Sun has always had a very special place in my heart. I attended Naropa in 2005, and spent many an afternoon and evening at Mountain Sun drinking some of my favorite beer on the planet, conversing with friends, and honing the writings that would ultimately lead me to become a singer-songwriter. The Drunken Hearts played some of our very first shows at Mountain Sun, and it's truly an honor to share the stage with iconic Colorado bands that also got their starts here."
Brian Eyster with Planet Bluegrass seconds these emotions. It turns out that back in the '90s, the Planet Bluegrass office was located above Mountain Sun on Pearl Street in Boulder, and Eyster stated that the "two organizations have been like 'family' since the very beginning, so it's fitting that we host their 25th-anniversary celebration." He told us the weekend will be a big family reunion, a celebration of "the music and community that Mountain Sun has created over their first 25 years." The vibe at the Colorado Kind Festival will surely reflect McConathy and Eyster's sentiments and will make for an unprecedented weekend of music that might not happen again for a very long time — or at least not until year 30.
Go here for tickets and more information.