Local boutique owner, Katie Jones, opted to name her boutique — perfectly nested in the Highlands — Bazar because it encapsulates her style and space. 
"A bazaar is a permanently enclosed marketplace or street where goods and services are exchanged or sold. The term originates from the Persian word bāzār," said Jones. "I always liked the business of fashion because it's constantly changing and moving which initially piqued my interest. You can't help but get totally immersed in everything you do. I realized the importance of creating 'worlds' and I wanted to create my own world."
Jones worked in retail throughout high school and college, always thinking about the idea of having her own store. She studied Fashion Merchandising in Paris where she learned to appreciate details. When visiting Bazar, you immediately notice the beauty in the details. 
In 2010 she moved to New York City to be the executive assistant to the CEO at Nine West. It was during that time that the Bazar owner fell in love with merchandising. It involved the perfect mixture of analytics, forecasting and research. Ultimately, Jones learned the formula to what makes customers happy.
303 Magazine: Why are high-quality everyday essentials important in the Mile High City?
Katie Jones: I think high-quality everyday essentials are important in every city and for every person. When I think of everyday essentials, I immediately think of having the best version of what you love to wear. Everyone has that outfit that they want people to see them in – sometimes you put something on and you just don't want to take it off – you hope you run into your ex, you're ready for that big meeting, you are happy to go meet friends after work without changing. It's the best feeling in the world. That should be your everyday essential. I can't make a list of "essentials" for every woman because I think everyone feels great in something different, but we want to provide the best version of what you dream of wearing every day.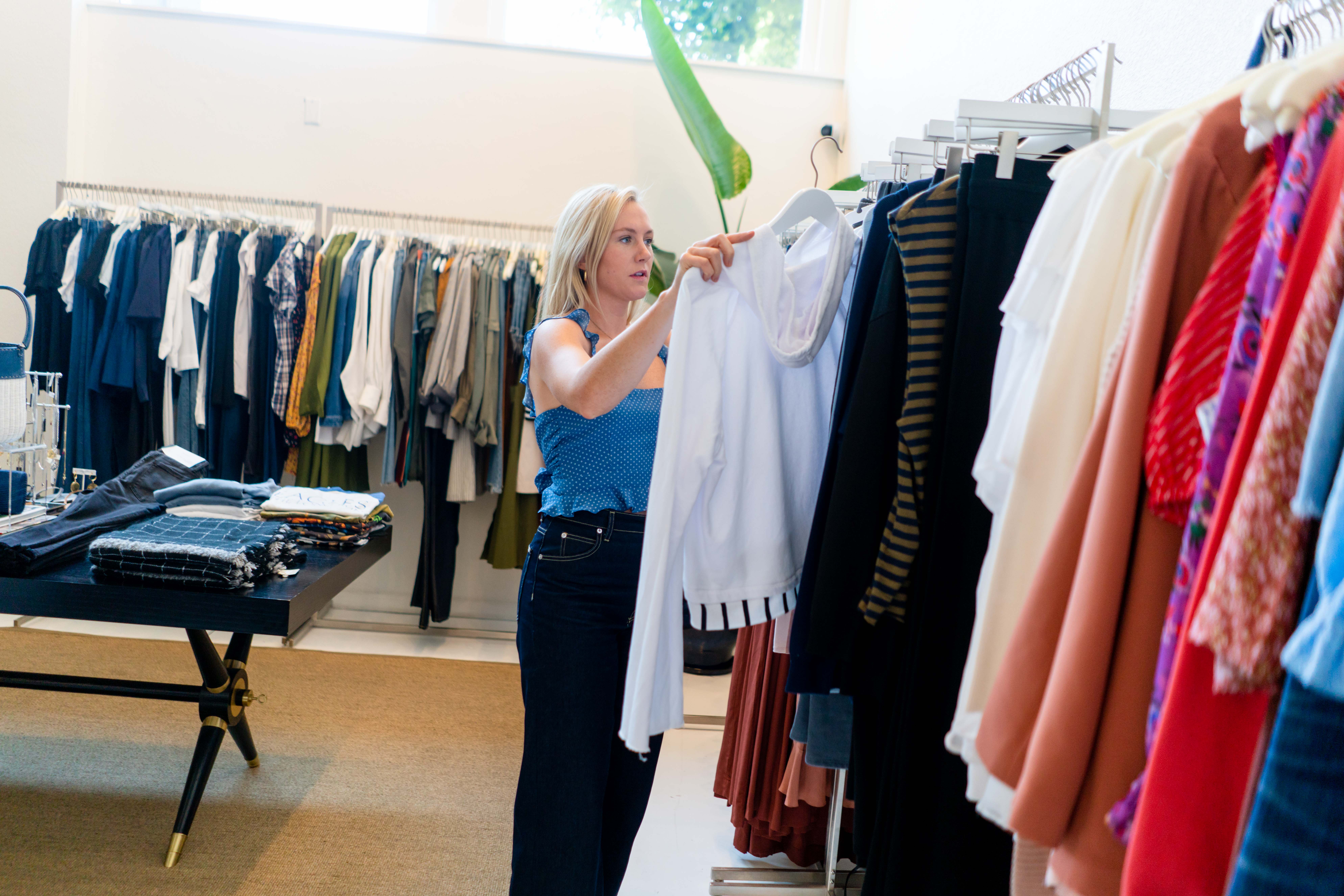 303: Bazar also believes in the "price per wear." How did you come to this way of thinking?
KJ: I am not kidding when I say this, but I didn't have a closet for two years. All my clothes, shoes, underwear and accessories had to fit on basically the equivalent of a rolling rack. I learned to only buy and wear clothes that could be worn over and over again. I didn't have room for anything other than pieces that worked hard for me. It gave new meaning to "essential" and made me really think before buying anything.
It was the first time in my life I didn't feel guilty about spending money on clothes if I knew I could wear them all the time. I realized I was probably spending about the same amount of money in six months if I bought a couple of investment pieces instead of dozens of items I didn't wear more than twice. Everything needed to be something I could mix and match with other pieces. If you spend $100 on a top but you wear it ten times in a year, then suddenly it's "less expensive" than buying ten $30 tops you only wear once. I realize our customer works hard for her money, I want to give her clothes that work as hard as she does.
303: We love that you live by "Never overly trendy. Classics should look fresh and modern." Can you share some classics that you have in the store that are ideal for a Coloradan?
KJ:  All of our denim. Denim is having such a moment right now and Colorado girls love their jeans. Specifically, I love the Charlotte Culotte from Eve Denim. It's a cropped wide leg jean that is super sophisticated and classic, but the exposed buttons and perfect fit make it a little more fashion forward. Right on Eve's tag, they say for the "Urban Cowgirl" — is there anything more Coloradan than that?
I also love all of our lightweight jackets — specifically our oversized denim jacket from 3×1. It's just big enough that you can throw it on over anything and instantly look a little more fashionable. It's just oversized enough to look intentional, but not sloppy.
303: You are all about mixing unexpected pieces. What is the key to balancing these types of looks?
KJ: Color, pattern and proportion/fit. Whenever we mix something unexpected, we make sure the colors and patterns are totally wearable. I love anything in monochrome right now — especially white and cream. I'm also very honest with our customers. Sometimes they want to go out of their comfort zone and wear something a little more adventurous than usual.
If they decide to do that, we always start in a color palette or pattern they're comfortable with wearing every day. If you never wear hot pink polka dots, don't think you're going to start today. That's the stuff that ends up wasting space in your closet. We always start with whatever you naturally gravitate towards and grow from there.
You also want to keep the look polished. For me, balancing portions and tailoring are what make a woman look instantly chic. You can wear sequins and jeans during the day if everything fits currently. Make sure you're not overdoing one or the other. Unexpected pieces fall together when the color, sizes and proportions all agree.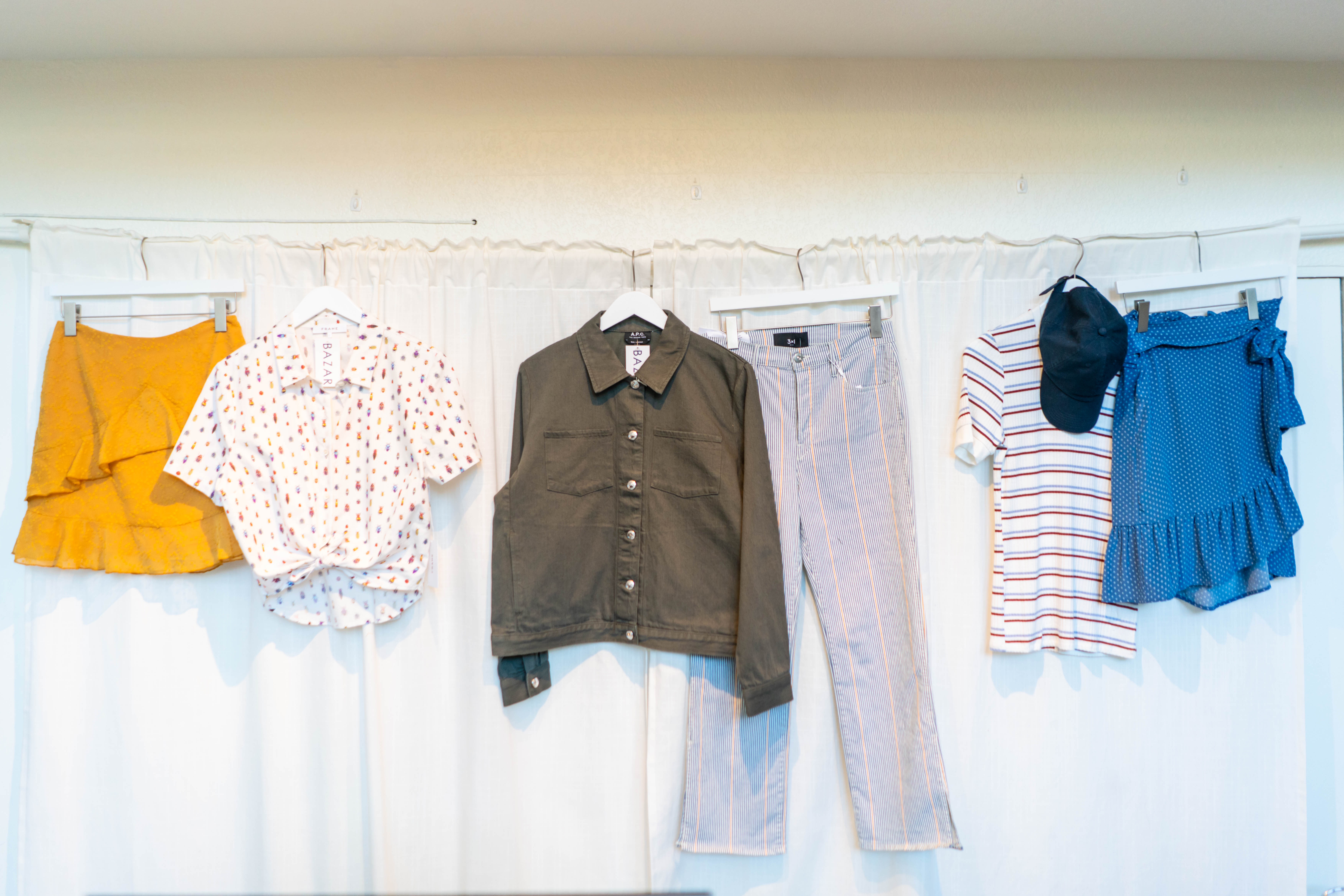 303: How do you decide on the brands you carry?
KJ: Lots of research. I read Vogue, Harper's Bazaar, Elle, and Man Repeller every day. If a brand or designer catches my eye, I go to their website and read about the brand. Transparency in the product lifecycle is the most important decision in bringing in our brands. If the brand or designer tells its customers the story of where the goods come from and how they're made, then I start the conversation about working together. I do a ton of research before bringing anything into Bazar so our customer doesn't need to feel guilty about buying anything here.
Of course, we want our clothes to be beautiful and current, but I will not bring a brand in if they are shady about the production process. Some of our brands are made here in the U.S., but there are great brands and factories all over the world. We love hearing the story behind our brands and we are always happy to tell our customers those stories — just ask!
I also try not to bring in too many brands sold in other stores in the area. We have some overlap with other stores, but we don't want customers in Denver getting bored with their options. I think most women turn to shop online because they see the same merchandise in every store.
Boutiques are supposed to be where you find something special. We really try to bring in emotional pieces, so you feel like you're going home with something you can't find at the mall.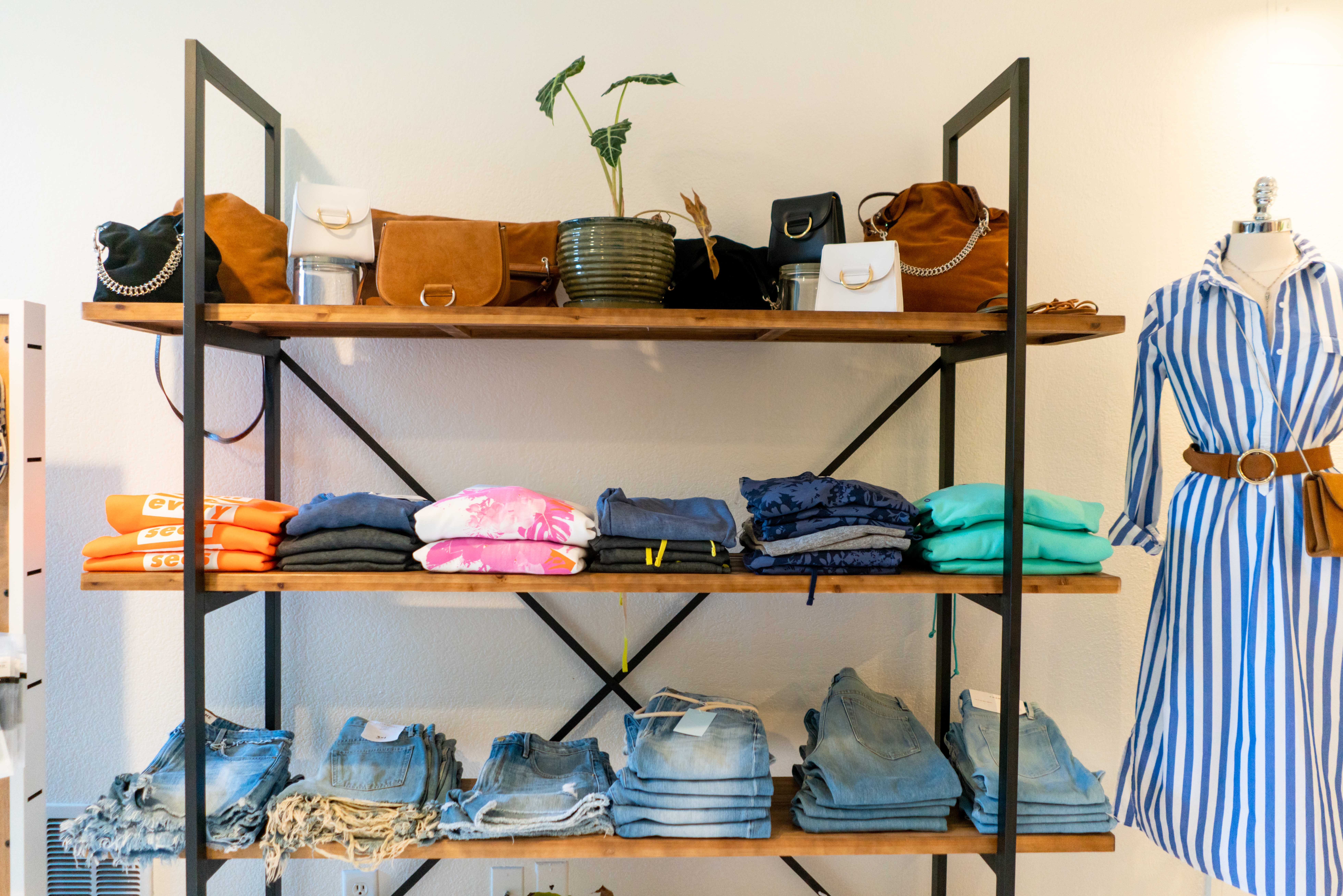 303: As a previous New York buyer, what similarities and differences do you see in Denver?
KJ: Comfort is key in New York and in Colorado. You can't sell something that is uncomfortable and impractical. I don't care how beautiful a piece is — if it's hard to get on or uncomfortable once it's on, you're not going to wear it.
303:  What advice do you have for falling in love with your style again?
KJ: Stick to what you love. You've probably fallen out of love with your style because you're not wearing what you actually want to wear. Do not worry about trend reports or lists of this season's "must-haves;" if you love skinny jeans but feel like everyone is pressuring you to wear something else, don't worry about it.
Most designers update best-selling items and colors. You can probably find this year's "version" of whatever you already feel comfortable wearing. Just ask a knowledgeable salesperson. They can help you find this season's version of pieces, styles and silhouettes that you already feel great wearing.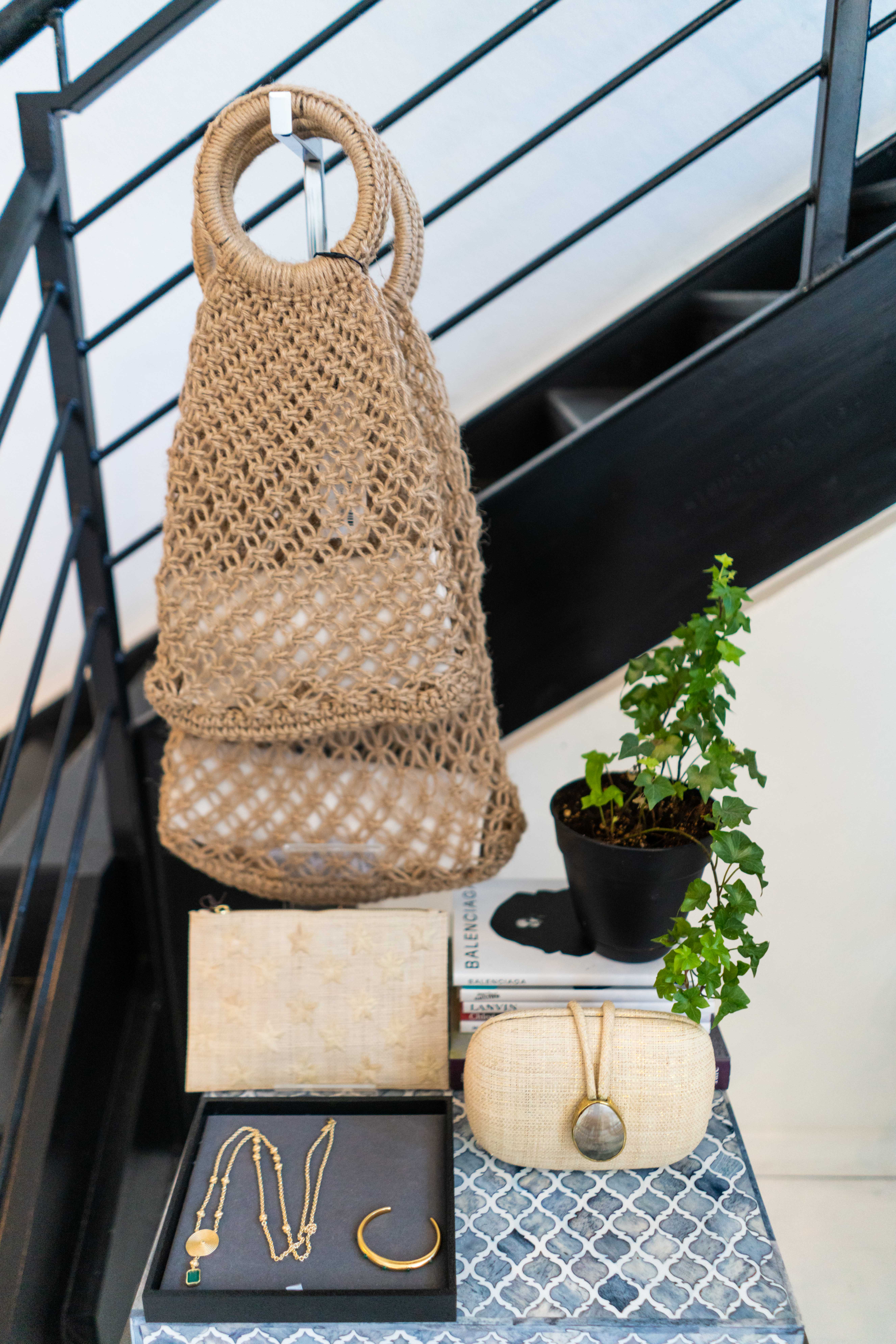 I also suggest finding a salesperson or a shopping buddy who makes you feel great. When you come into Bazar, we don't bombard you or overwhelm you. We want you to feel comfortable. I think 99% of the experience of shopping is how you feel when you get home and open the bag.
If you're exhausted or were annoyed by the sales associates or friends who were with you when you bought something, you're not going to love those pieces. Is there anything better than getting home and being super excited about opening the bag and trying on your new clothes? That's how you get excited about your style again!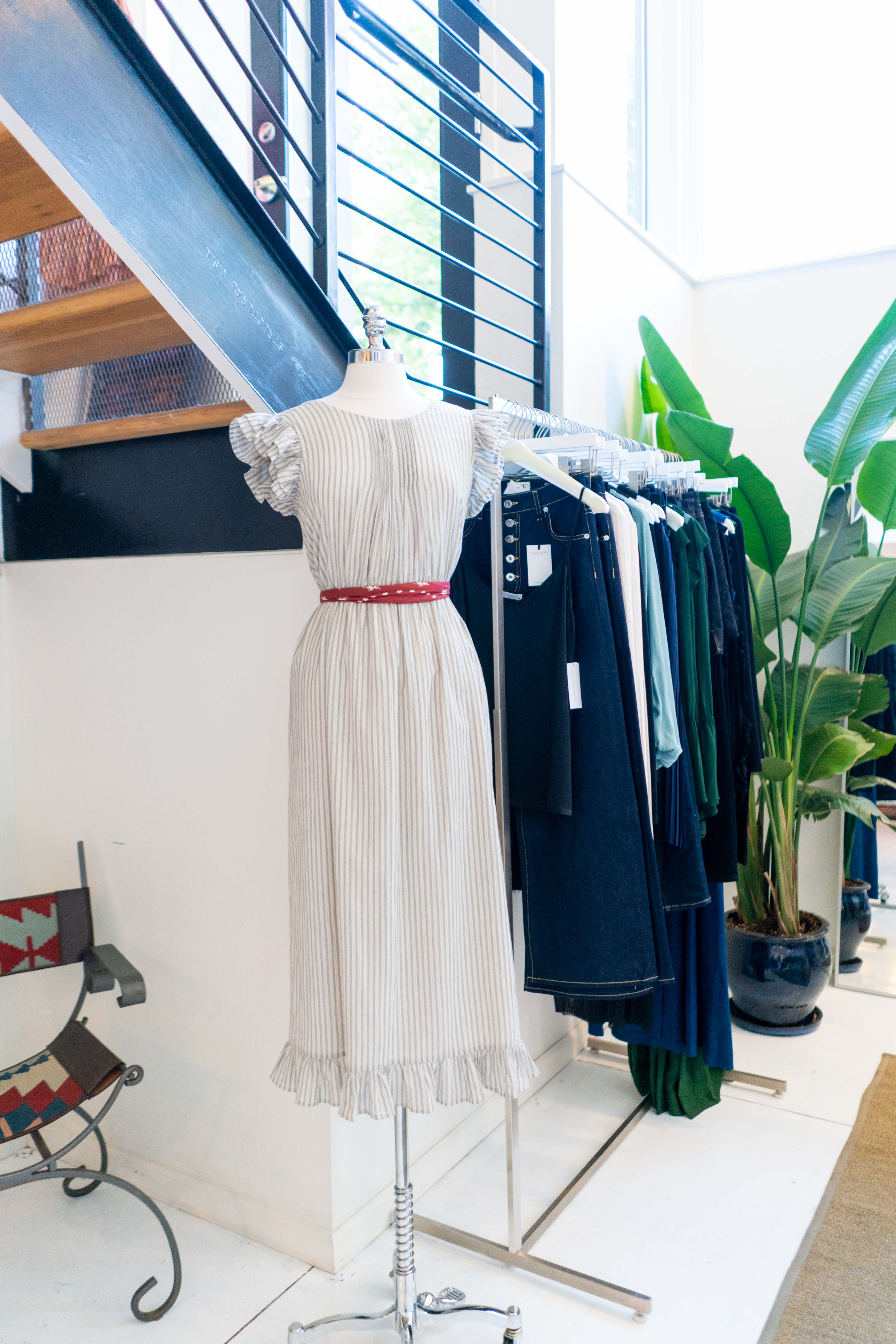 All Photography by Meg O'Neill