Denver-based food enthusiasts and entrepreneurs Evan Horibe, Tim Waddingham & Andy Drogo were probably not the first people to ask themselves "how can we take what Netflix is doing and apply it to dining?"
The challenge of developing a subscription service that takes real-world activities and finds a way to make them either cheaper, more convenient or more available can be daunting — as evidenced by the wild trajectory of the clearly overambitious MoviePass. Trying to develop something in dining is a particularly difficult proposition. Yelp! has successfully managed to dominate the personal reviews, with Open Table covering reservations and GrubHub and UberEATS effectively handling deliveries. With most of the obvious lanes being so well handled by established giants, the trio had to think outside of the box when developing their app. What eventually emerged was SupperClubb.
The basic premise of the service is patrons pay $7 per month to gain exclusive access to "dining experiences" from involved restaurants. Chef-curated tasting menus, private tours and exclusive menu items are a few of the unique features that will be made available to participating members. The group hopes that SupperClubb will not only make for more interesting dining adventures but also provide an easy way for people to try new restaurants without having to put too much thought into it. Perusing Yelp! can often land folks in a rabbit hole — SupperClubb intends to break that mold with a streamlined approach to accessing great cuisine.
The group — none of which have a background in food outside from a commitment to good dining — select restaurants for the quality and originality. "The place has to have a strong local tie, be a place we like and they have to be willing to do something cool," said Horibe. The app has been attractive to both diners and chefs — the latter citing the different creative angle that the program has afforded them. A particular aspect dubbed Test Kitchen is a feature that gives members access to new items that chefs have been playing with but aren't on the main menu yet.
People who sign up are assumed to be discerning diners. Horibe says that chefs have already enjoyed member feedback, citing crowd participation as a major win-win. "We want to provide a platform where it's like 'go nuts,'" said Horibe. So far the app only has a few participating restaurants, but the list is growing. Concourse, Red Square, Infinite Monkey Theorem, Via Alba and Elemental Table all have an offer on the budding service.
Horibe and Waddington are both Colorado natives, having known one another since the second grade where they met while attending grade school in Centennial. Horibe met Drogo while working at the startup Xactly. While all three have a background in tech this will be their first venture into making their own app. "We won't go outside of Denver until the experience for both the member and the restaurant is rewarding and easy," said Horibe. The platform launched in June and has been gaining some justifiable traction. Restaurants pay nothing to participate and of the $7 monthly cost, $1 goes to Food For Thought — a local charity providing food to children for the weekends, who otherwise it is assumed might only eat at school.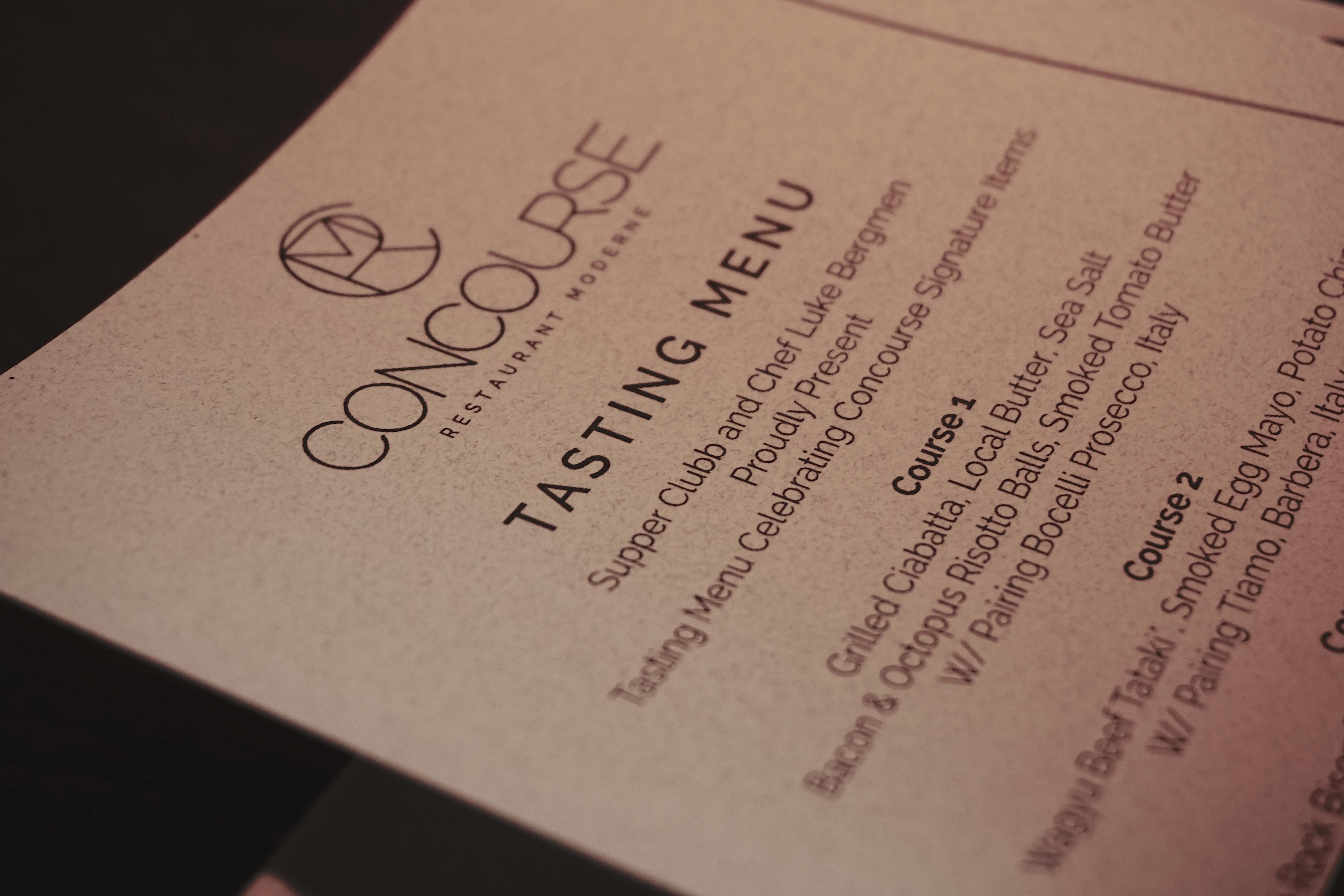 While the app does provide exclusive access, not everyone at the table necessarily has to be a member. If someone wants to set up a date at a SupperClubb event they'll be able to do so without the awkward moment of having to ask a partner to download something before they sit down to dinner. For the trio it's all about being able to spread the kind of dining that they like to do — innovative fare served in an interesting way with uncomplicated access. The app is available on the App Store now.
All photography courtesy of Evan Horibe.